Going to the casino is an exciting experience. There is the promise of meeting Lady Luck, overcoming the odds and winning big. There is also an energetic and immersive atmosphere on the casino floor. For seasoned pros, the casino still offers excitement, but their focus could be on specific casino games or tables. For novices, it can be an overwhelming experience if you're not prepared for it.
If you've entered a casino a handful of times, you'll know that it can be a stimulating but intimidating environment. The lights and sounds of the machines, the exuberant decor and the feeling that everyone knows what they're doing can make you unsure as to what to do first.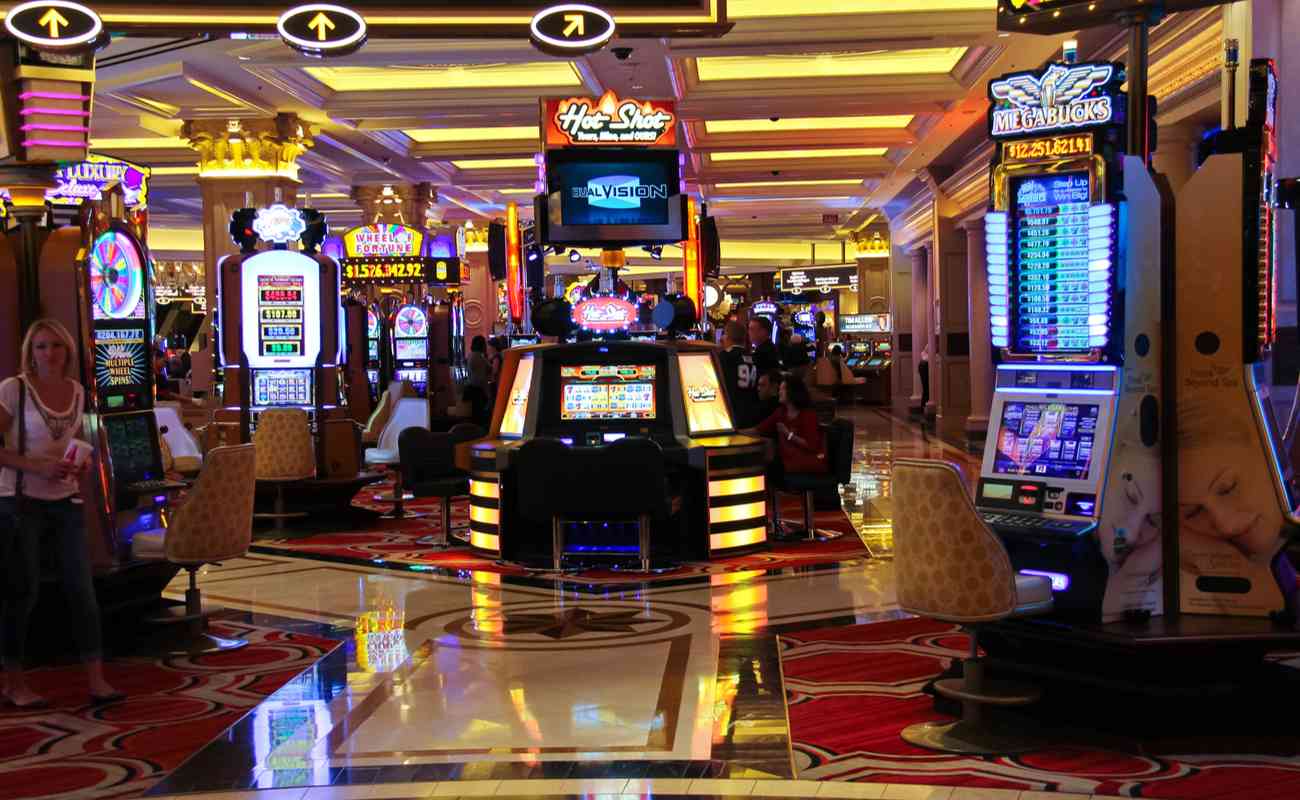 Most people will default to the slots first. The game seems easy enough: you put your money in to start the spin and tell it to stop. When compared to sitting in front of a staff member at a table, this can seem a lot more comfortable. In truth though, slots can have a relatively high house edge, at times up to 12%. That means that for every $100 spent, the casino expects to pay $88 back to customers. Blackjack, for example, has a house edge of between 0.5% and 2%. This means that your chances of winning are higher in blackjack than with slot machines.
Once you've settled into the environment, you might tire from the high energy and excitement of the casino floor. Not every casino experience is like the movies, you won't necessarily be rolling the dice in a craps game with 30 people crowded around the table, singing your name.
Instead you might want to take a breather, and explore other casino activities besides gambling. Perhaps the person you arrived with has just begun another game of poker and is looking very comfortable in their chair. Thankfully, when thinking of how to pass the time at a casino, the house edge is very much in your favor.
The best casinos will always offer more than just games. Many casinos have their own hotels, restaurants and event venues on the premises. These venues will host live entertainment, celebrity customers and world-class chefs. When deciding what to do at a casino, you are spoilt for choice. Here are some of the ways that you can enjoy your time at a casino without gambling.
How to pass time at a casino
Just as choosing which casino game to play can be difficult, so too is choosing what casino entertainment you'd like to experience first. With a myriad of ways to stay entertained at a casino, you won't be short of ideas on how to pass time.
Before you make your way to the first entrance, there are a few things to consider. First of all, how much time do you have? Are you only there for an hour or several? Are you staying over at the hotel? Knowing how long you have should influence your decision, as you won't be able to cram everything in.
Over the course of an evening
Spending the night at a casino is the best way to get the full casino experience. It allows you to have the entire evening to explore, watch live shows at casino venues, and enjoy the facilities. It takes the pressure off maximizing your time on the casino floor. You will feel the freedom to come and go at leisure, realizing that the casino and all of its staff want you to have the best time possible.
When traveling, it is always worth exploring the casino options of the area. Even if you're not the biggest fan of gambling, an evening at a top casino hotel is a unique experience. You might find that your favorite comedian has been booked a series of casino shows. Who knows, you might even strike it big in the casino and pay for the entire night.
In general, the best casinos will have the following facilities:
High-class hotels
State of the art live venues
Fine-dining restaurants
Relaxing spa facilities
A top casino, like Borgata in Atlantic City, New Jersey, will have all four of these facilities on offer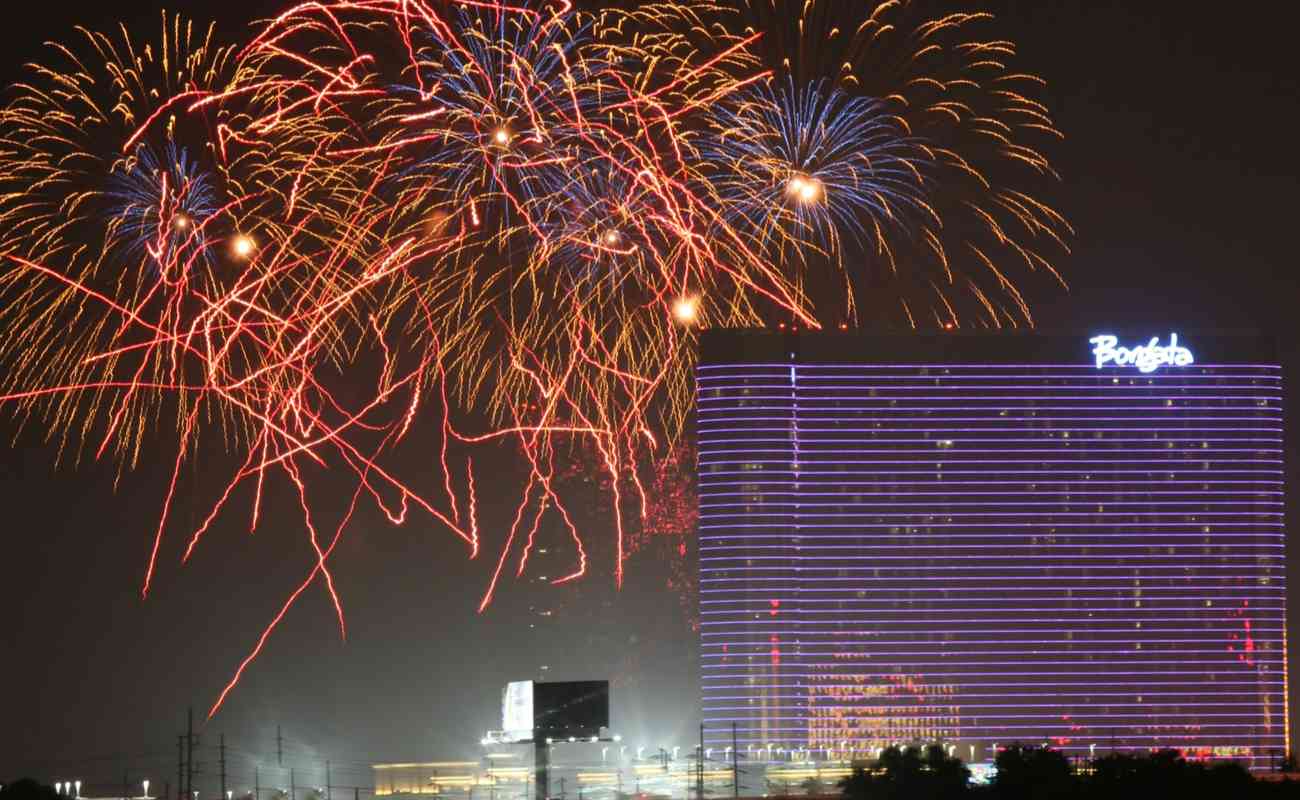 Hotels
Casinos often are the epitome of luxury, and their hotels are no different. You'll be able to book bachelor rooms, double rooms, and family rooms. Staying in the hotel adds the perfect beginning and ending to your casino experience.
When you arrive you'll be able to settle in, put your valuables away, have a shower and feel fresh. Walking into the casino after a long car drive is not the best way to enjoy yourself. It is always important to gamble responsibly and gambling whilst tired is not a responsible decision. Having the option to shower or have a quick snooze will ensure that you are always in the best headspace in the casino.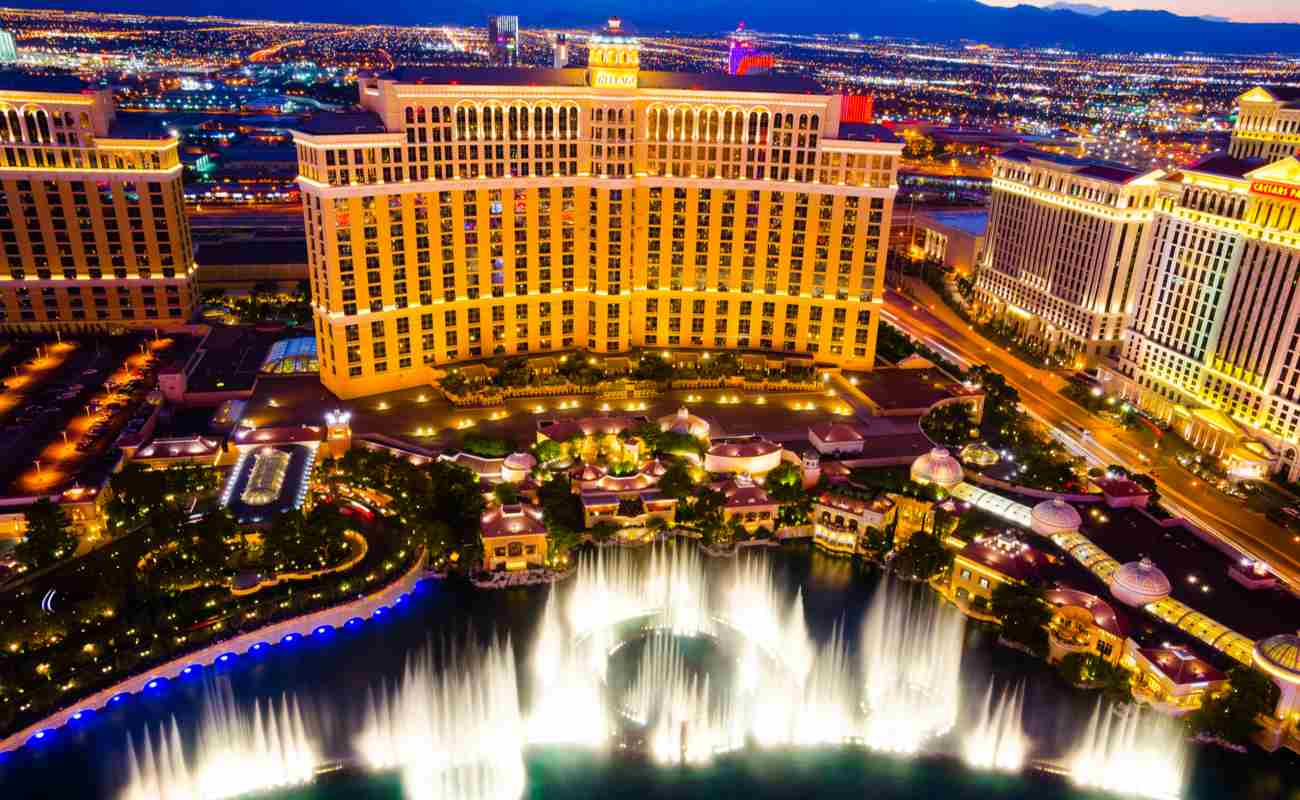 The hotel also offers a space to take a break from all of the lights and sounds. You can retire to your room, watch TV and have a cold drink. If you've been on the casino floor and either winning big or losing in succession, you might want to remove yourself from the environment for a bit to cool off. Once refreshed, you can head on down with a clear mind.
By the end of the evening, you might have sat at a casino table, watched one of your favorite comedians live, eaten a delicious meal and drank coffee at the bar. The option of returning to your hotel room with its crisp clean bedding might be more enticing than sitting behind the wheel and driving home.
Spending time at a casino involves a lot of movement, moving from game to game, table to table, or from venue to restaurant. By the end of it, your legs might want to find a bed as soon as possible. For this reason alone, many people opt to stay the night at a casino hotel. Of course, ordering breakfast through room service the next morning doesn't hurt either.
Live venues
Casinos often have entertainment venues on their premises for casino events. The bigger the casino, the better the entertainment venue. These venues could be between 1,000 to 5,000 seaters and will host casino events such as music acts, theatre performances, standup comedy acts, and even professional boxing and mixed martial arts matches.
You will almost always find a live music casino venue. The capacity of the venue allows for an intimate feel that is bigger than a club but smaller than a stadium. Due to the hotel facilities, you will find some bigger musical acts book shows at casinos because they and their fans can stay over close to the venue. These casino concerts almost always sell out, so it's worth seeing what's showing ahead of time.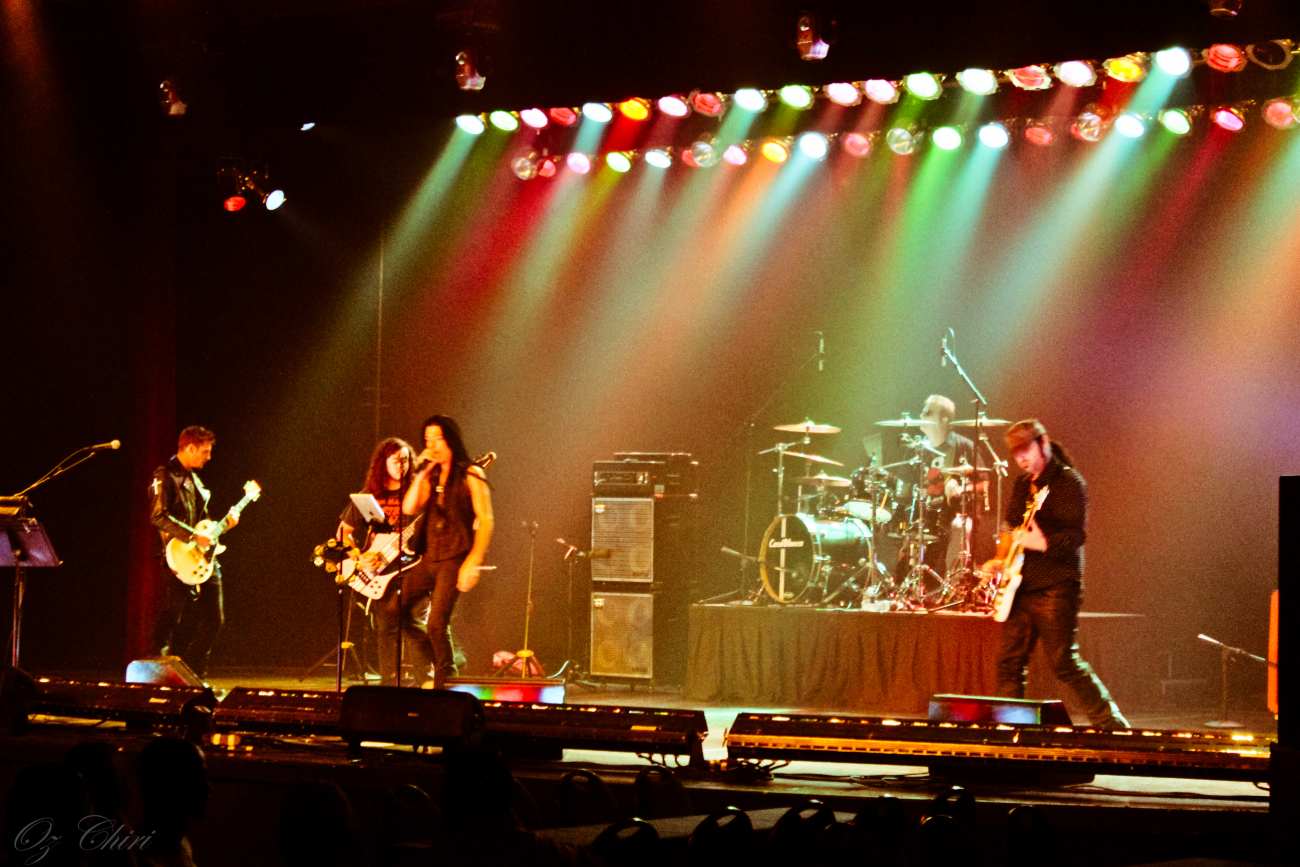 Casino concerts aren't limited to new musicians. A casino music roster wouldn't be a true casino music roster if it didn't have some sort of Elvis impersonation, performance or tribute show. The King of Rock and Roll's music fits hand in hand with casinos after his historic performances in Las Vegas. Watching an Elvis tribute show at a casino is always a fulfilling experience.
If you're not that musically inclined, there are always a variety of shows at casino venues. Comedians book shows at casino theaters regularly. The size of the venue is larger than most comedy clubs. These performances can be by stand-up comedians, a casino theater group, and actors who want to experiment with the live format rather than film.
Alternatively, casino events also include dancing performances and touring circus acts. Burlesque shows are a firm favorite at casinos, as are other forms of physical performance theater. Everything is professional, so don't expect a seedy experience.
Finally, casino events will include sports as well. Most of the top professional boxing matches are hosted at a casino venue. The rise in popularity of UFC and mixed martial arts has also drawn crowds from far and wide.
These shows and performances are usually an hour or longer. Spending a full evening at the casino will help you fit in a performance while still having enough time on the casino floor.
Restaurants
Top casinos will make sure to house top restaurants on the premises. In keeping with an establishment that is about wealth and eloquence, restaurants will offer sumptuous meals and a fine-dining experience. You'll find award-winning chefs and restaurants that cater to almost any dietary need.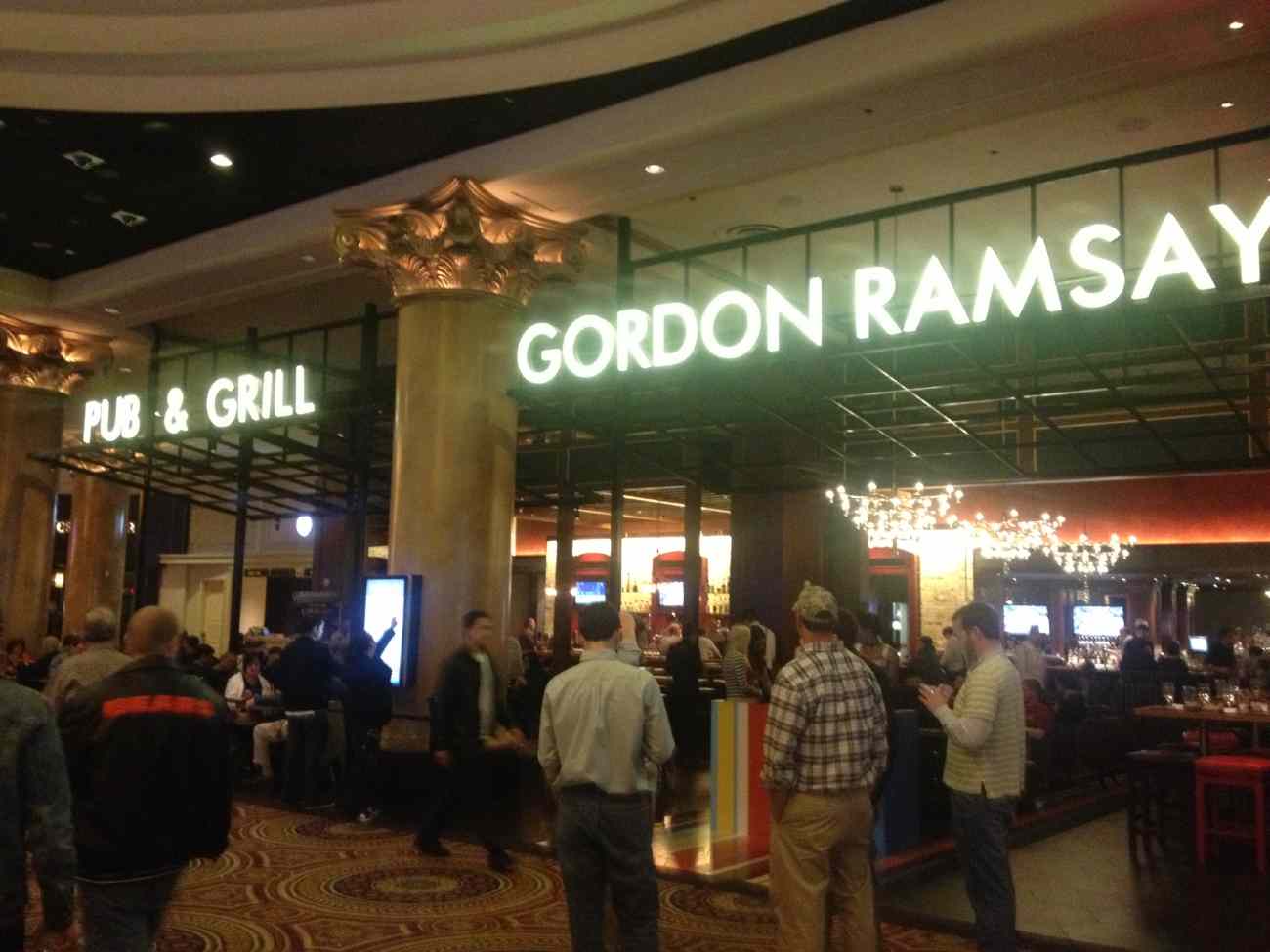 After hours at the casino tables, with all of the nerves and excitement, a great meal is the perfect way to settle into the evening. It's a great way for friends and family to reflect and talk about their experiences on the casino floor. If you're traveling alone, it is also a great place to meet people. There are some restaurants, like sushi bars, that create an inclusive atmosphere for lone travelers.
It is important to know whether you plan on returning to the casino floor after the restaurant or not. If you enjoy a glass of wine or a beer with your meal, you should probably not go back to the casino tables. Drinking and gambling should never be mixed if you wish to gamble responsibly. It impairs your judgment and you could end up losing any winnings that you've made.
Spa facilities
Casino floors can be a stressful experience for some. The pressure of making the right call, or selecting the right bet, could be the difference between winning big or depleting your bankroll.
Your body carries your stress and anxiety, and you might find that your neck and shoulders feel a little tight after an extended session at the slots. Getting in the car at that point might not be the wisest idea. Instead, why not get a relaxing massage or spend time in a sauna? Casinos will often have full spa facilities on the premises. This may even include a barbershop and a salon.
A casino's website will often showcase all of its spa facilities including their spa package deals. It's worth browsing these before going to a casino, as you might find a value for money package.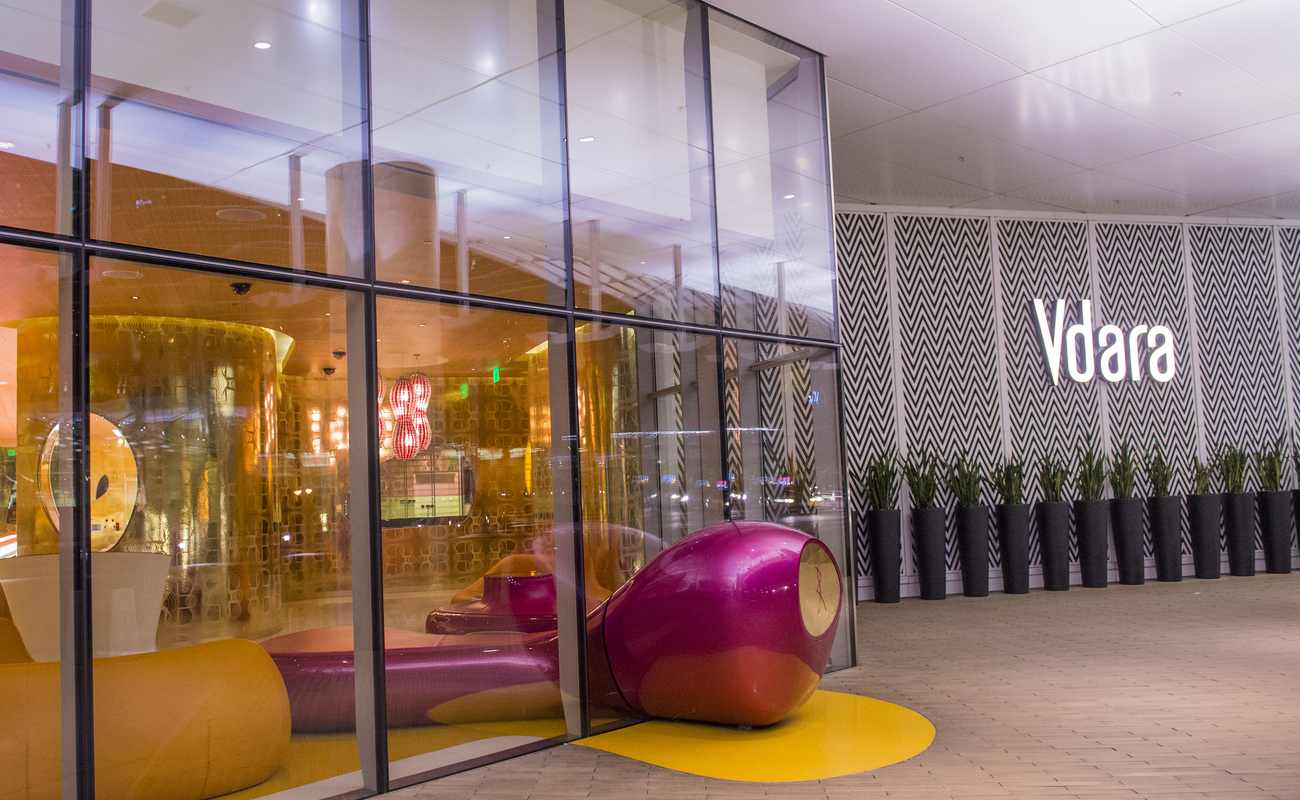 For a few hours
If you're not planning on spending an evening at the casino, there are still many ways to enjoy yourself at a casino. It might not involve going to a casino concert or spending an hour or two in the spa, but you will still be able to find entertainment in the casino. Here are a few ideas for how to pass the time over a few hours.
People watching
People-watching at a casino can be a fulfilling experience on its own. Heading to the craps table and watching someone play can be exciting. Sure, you're not standing to win or lose anything, but the person playing is. You'll get to see them experience the highs and lows of a casino game.
Take a walk around the casino floor and have a look at the different casino table games. It's no secret that the World Series of Poker is watched by over half a million viewers every year. Seeing a winning card being revealed can be a thrilling experience.
Perhaps the one place where you shouldn't people watch is around the slots machines. Well, at least not for too long. Some players believe that you need to play a slot for a long time before it gives a winning combination. If a player thinks you are waiting for them to stand up so that you can continue with the same slot machine, they may think you are trying to profit off of their hard work.
Aside from slots, explore the floor, find the high stakes games, and notice how many interesting people and their emotions are on display.
Bars
Casinos will often have excellent bars and lobbies on the premises. Some casinos even have nightclubs and host private parties. In casino bars, there is often an evening attire standard, so it's worth dressing smartly when heading to a casino.
The bars are a great place to meet people and socialize. You might find professionals on working trips, parents, friends on a road trip or someone just like yourself. The cocktails will be flowing and the conversations always promise to be interesting.
Perhaps you might learn about different blackjack strategies, how the house edge and return percentages are calculated or what the software behind most online casinos is. Alternatively, you will also find the usual conversations about work, hobbies and current affairs.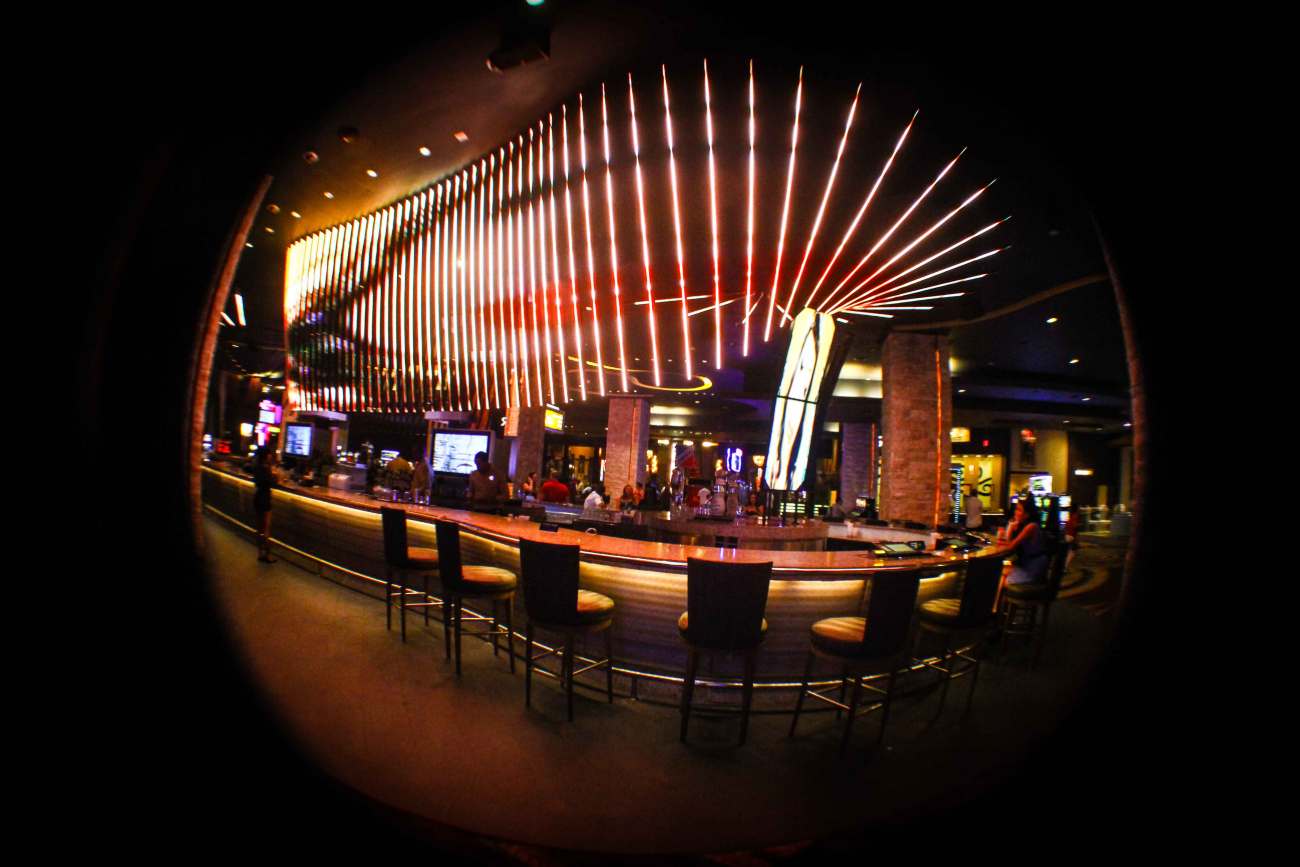 As with a restaurant, you should have already decided whether or not you're going back to the casino floor after the bar. Drinking and gambling are strongly advised against. A drunk gambler is a recipe for financial ruin.
If you only have a few hours to kill, and you've had your fill of the casino games, rather cash out and enjoy the bar for the rest of your time there. If you're driving, drink a cool drink and enjoy the conversations.
Decor
Casinos are kitted out with exuberant decor more often than not. If you have an hour to kill, take a walk through the premises and take a look at the decor. You might be surprised by how interesting and well-thought-through it is.
Some casinos will even have some rare artworks or sculptures that have been sourced from around the world. You might even find that some casinos have an art gallery or jewelry store inside the premises. Explore the casino, and appreciate the effort put into the decor.
Online casino
Casinos are not for everyone. Some people find the lights and sounds a bit overwhelming. They may want to learn more about and play the casino games, but they don't want all of the glitz and glamour. If this sounds like you, then an online casino might be the ideal option.
The ability to play casino games online means that you can experience the best online casino from the comfort of your own home. You can enjoy the restaurant experience of your own home-cooked meals, the spa facilities of your bathtub and the music experience of your own home entertainment system.
Most of the best casinos have launched a platform for you to enjoy online casino games. In an online casino real money is won and lost just like in a brick-and-mortar casino. The software involved ensures that the games are just as thrilling and fair. In fact, the return percentage in an online casino is higher than in a land-based casino.
Many casinos have launched free online casino apps that you can download for your phone or tablet. When you create an account, you'll often receive a welcome bonus, which could include matching your initial deposit. This welcome bonus can be used to win real money online.
When selecting an online casino app, make sure that the app is from a real online casino that is registered and licensed by a reputable gambling regulatory body. It is best to go with an online casino app from an established casino. Borgata, the biggest casino in New Jersey, has a fully-licensed online casino app for their online casino.
Using an online casino might be the ideal way that you can experience the world-renowned casino from the comfort and convenience of your own home.