You'll be surprised at some cocktails' humble beginnings, but these days many of these drinks have iconic status and are synonymous with creativity, innovation and good vibes. Like the gambling industry, they've had their share of dark times and bright lights, but they've survived and even thrived through prohibition, bans and the decades.
We've created a list of the best cocktails to make at home to serve as inspiration for your next house party cocktail menu or as a personal treat when next you play your favorite online casino games to help create an even more legit casino experience at home. Remember to always keep a clear head when you play casino games online – that way, you're always a winner. So, let's start mixing!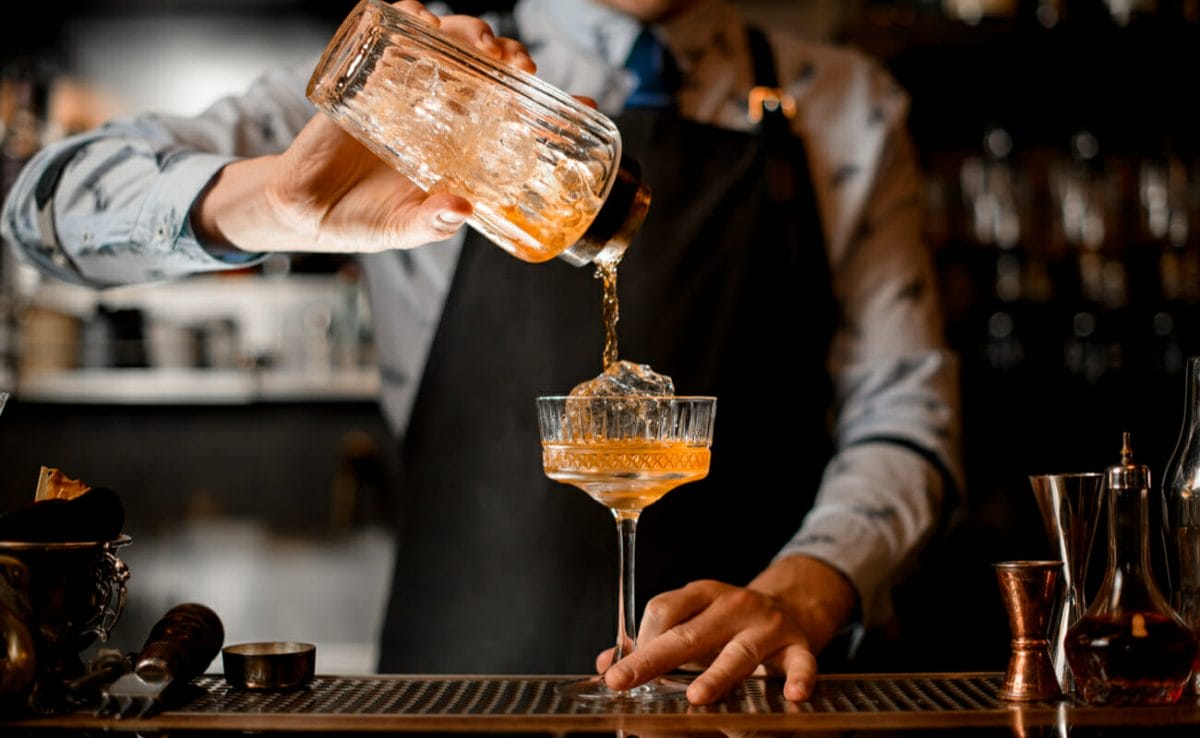 Cocktail history in a shot glass
Nobody really knows for sure who invented the first cocktail or why it has that name. It seems these delicious mixed beverages got off to a rocky start if the first definition of a cocktail is anything to go by.
Harry Croswell, editor of New York-based The Balance and Columbian Repository, explained to his readers what a cocktail was on May 13, 1806: "A cocktail is a stimulating liquor, composed of spirits of any kind, sugar, water and bitters — it is vulgarly called a bittered sling, and is supposed to be an excellent electioneering potion, in as much as it renders the heart stout and bold, at the same time that it fuddles the head."
Another origin theory is that the first cocktail recipe on record was a concoction invented by Antoine Peychaud, a New Orleans apothecary who lived in the 1800s. He called it The Sazerac, after its main ingredient, French Sazerac brandy. Other ingredients included sugar cubes, orange and aromatic bitters, whiskey, ice cubes, absinthe and lemon zest as garnish.
Over time, the term became more commonly used to mean any mixed drink. But just as cocktail culture was starting to take off in the early 20th century, the American government decided that the party was over with the ratification of the National Prohibition Act. This act banned the manufacture, sale and transport of alcoholic beverages. That didn't stop people from drinking all kinds of alcohol, though, with many illegal bars and alcohol distributors popping up to provide people with beer, wine and, of course, alcohol for cocktails.
Even though the law was eventually repealed, cocktail culture didn't immediately bounce back. In fact, it went through many ups and downs throughout the decades. However, in the 1990s, cocktail culture in America and the UK experienced a revival thanks to the efforts of Dale DeGroff and Dick Bradsell, two bartenders who went back to the roots of cocktails and trained many bartenders to carry on the tradition. 
In the early 2000s, the internet made cocktail recipes even more accessible to those who wanted to try their hand at making their own drinks at home. At around the same time, the art of mixology (the science and skill of mixing drinks) took off, further entrenching cocktails as a key part of a good night out.
Our favorite 7 cocktails for you to make at home
There are undoubtedly nights that many of us are pining for a delicious cocktail, but really don't have the energy to get all dressed up. Thankfully, it's now easier than ever to let your inner mixologist go wild in your own kitchen. Here's our pick of casino-inspired drinks you can make at home.
1. Atomic Cocktail
Las Vegas has not only created some of the best casino games, it's also been the birthplace of more than a few cocktails. The Atomic Cocktail was inspired by the nuclear bomb testing that took place in Nevada in the 1950s.
Ingredients
1 1/2 ounces vodka
1 1/2 ounces brandy
1 teaspoon sherry
1 1/2 ounces brut champagne
Instructions
Pour the vodka, brandy and sherry over cracked ice and stir well. Strain into a chilled cocktail glass and add cold champagne. Garnish with an orange wedge.
2. Boulevardier
The Boulevardier is a new treatment of the classic Negroni cocktail. It was invented at ARIA Resort & Casino's restaurant Sage in Las Vegas. With dozens of inventive dining choices, bars and clubs available to visitors at the stylish resort, it's no surprise that fans come back repeatedly for the food and accompanying drinks.
Ingredients
1 1/4 ounces bourbon (or rye)
1 ounce Campari
1 ounce sweet vermouth
Instructions
Add bourbon, Campari and sweet vermouth into a mixing glass with ice and stir until well-chilled. Strain and pour into a glass over fresh ice. Garnish with an orange twist.
3. Cable Car
The prestigious Bellagio Resort & Casino in Las Vegas is famous for its Fountains of Bellagio, the Bellagio Poker Room, award-winning restaurants and the Cable Car cocktail. This drink was created by the renowned bartender Tony Abou-Ganim. It's an inventive twist on the classic Parisian Sidecar.
Ingredients
1 1/2 ounces spiced rum
3/4 ounce orange curaçao
1 1/2 ounces lemon sour
Instructions
Rim a chilled cocktail glass with sugar. Pour the spiced rum, orange curaçao and lemon sour into a cocktail shaker filled with ice and shake well. Strain into the prepared glass and garnish with an orange peel spiral.
4. By Any Other Name
Another famous Bellagio cocktail is the By Any Other Name, invented by bartender Sean Bigley.
Ingredients
2 1/2 ounces Hendrick's gin
1/2 ounce St. Germain Elderflower Liqueur
1/2 ounce fresh lemon juice
2 ounces SENCE Rose Nectar
1 dash pomegranate syrup
Instructions
Combine ingredients in a shaker and fill with ice. Shake well and strain into a chilled coupe glass. Garnish with an edible red rose petal and, for special occasions, edible silver flakes.
5. The Lola
Atlantic City has also brought joy to the hearts of cocktail connoisseurs. Many of these inventions, dating back to the glitz and glamor of the 1950s, are still served today. One drink, the Old Fashioned, even featured in the hit TV series Boardwalk Empire.
Equally famous is The Lola Cocktail at Angeline at Borgata Hotel, Casino & Spa. The Borgata is not only worth a visit for its superb offering of casino table games; it's also a destination for foodies and cocktail enthusiasts. The Lola was created by Iron Chef and James Beard winner Michael Symon (check out our list of other great restaurants run by celebrity chefs in Las Vegas here,) and it looks as beautiful as it tastes.
Ingredients
2 ounces Kettle One Vodka
1 ounce simple syrup
1 ounce fresh-squeezed lime juice
Crème de Violette
Instructions
Combine vodka, syrup and lime juice in a shaker filled with ice. Shake well, then strain into a martini glass. Add a splash of Crème de Violette and garnish with a mint leaf.
6. Drunken Pumpkin
This drink was all the rage some time ago at Borgata's Wolfgang Puck American Grille. If you're looking for a drink that tastes like the holidays, then this is it. And if you're planning to play live dealer casino games at Borgata Online over the festive season, you'll want to share this recipe with other players via the chat function.
Ingredients
1 1/2 ounces Stoli Vanil
1 ounce Kahlua
1/2 ounce Marie Brizard Light Creme de Cacao
1 1/2 ounces pumpkin puree
graham cracker powder (for rimming)
nutmeg and pumpkin spice
Instructions
Pour all the ingredients into a cocktail shaker with ice, except the nutmeg and pumpkin spice. Strain into a martini glass that you've rimmed with graham cracker powder. Top with shaved nutmeg and a dash of pumpkin spice.
7. Hotaka Tea
Izakaya by Michael Schulson at Borgata Hotel Casino & Spa is well-known for treating guests to a taste of the Far East without them having to venture far from the casino floor. Chef Schulson's mixologists came up with this warm winter drink, which even the most serious of players have been known to take a break from their casino poker games to try. Make this equivalent of a Japanese Hot Toddy at home – the perfect accompaniment to a game of online poker when it's cold outside.
Ingredients
1 ounce shochu
1/2 ounce honey-infused Umeshu Plum Wine
orange bitters
2 cloves
1 cinnamon stick
1 lemon peel
4 ounces hot water
Instructions
Stud a fresh lemon peel with 2–4 cloves (make sure they're pushed in well, so they don't float freely in the drink.) Add the peel and a cinnamon stick to a glass or mug. Pour the shochu and honey-infused plum wine over the garnishes. Add a dash of orange bitters and finish with hot water. Stir gently to combine all ingredients.
Honorable mention: The Virgin Mojito
More people are becoming health conscious and are looking for delicious drinking options that won't leave them with a hangover the next day. One of the best options that won't look out of place in any casino is the virgin mojito. 
Ingredients
Fresh mint
Fresh limes
Mojito syrup
Club soda or sparkling water 
Ice
Instructions
In a tall glass, add a handful of mint leaves, a couple of lime wedges and one tablespoon of mojito syrup. Use a muddler (the cocktail equivalent of a pestle) or the back of a spoon to muddle the ingredients together. Fill the glass with ice, then pour in some club soda until the glass is almost full. Give the mix a good stir to ensure everything has dissolved and the flavors are well combined. Garnish with a few more mint leaves, then sit back and enjoy your tasty virgin mojito!
Drink and gamble responsibly
There's absolutely no doubt that a delicious fresh cocktail can be a great partner to a fun gambling session. However, it's important to remember to drink in moderation so that you can have a fun time gambling responsibly. 
Get a taste for all Borgata Online has to offer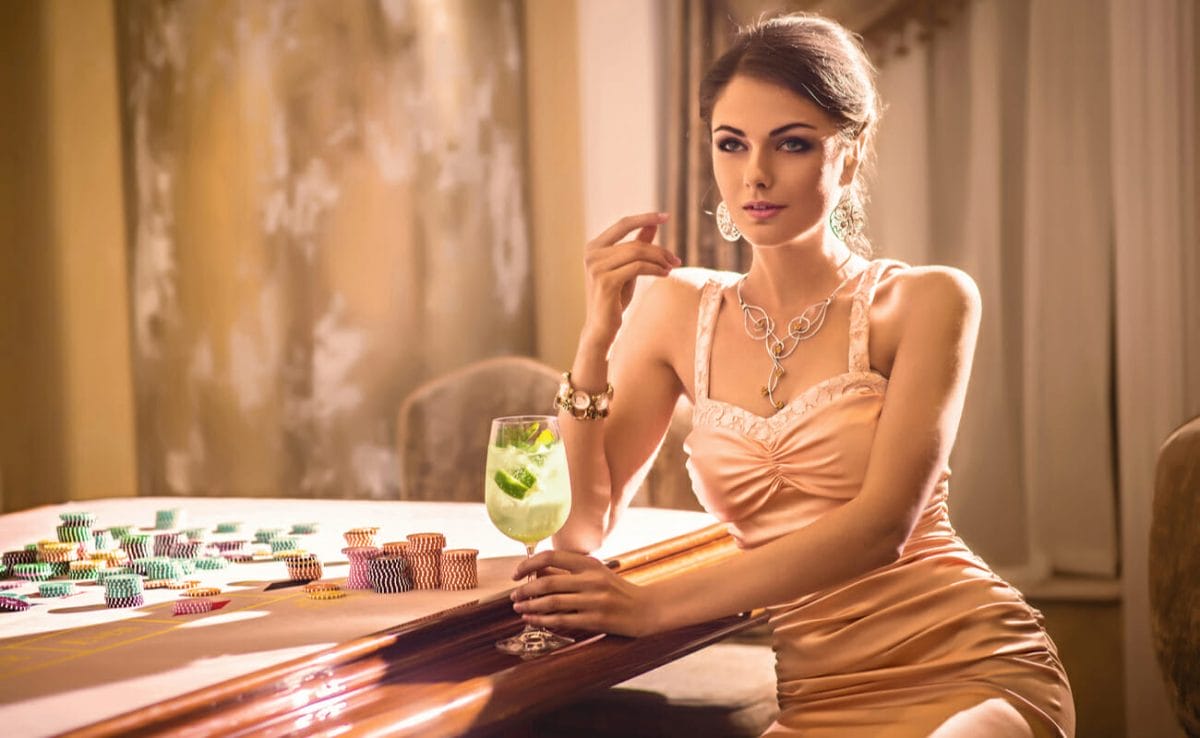 While this list is undoubtedly a way to try good cocktails to make at home, the next time you're in Atlantic City, you might want to head on over to Borgata Hotel Casino & Spa – home to high-end casino games, entertainment and innovative cocktails. We hope, until then, you'll impress your friends (or yourself) with one of the delicious cocktails from our list.
If you're looking for a wide choice of games to play, try our casino dice games, our entertaining collection of online slots, get in on the action with online roulette or enjoy a game of blackjack with our live dealer online casino options. Simply register, and you're sure to find something that's to your taste!