Remember when playing casino games meant you had to visit a traditional betting venue? Then you had to consider operating hours, dress codes and game availability. You couldn't take your game with you and integrate it into your life.
Today you can play online casino games anytime and anywhere using a mobile device. But betting websites offer such a variety of games that it can be difficult to choose what you want to play on the go. Not anymore – we've put together a selection of casino games to enjoy whenever you're on the move. Do you enjoy themed slots, table games or a quick game of online bingo? Our great recommendations will get you started in no time. 
Keno
If you're looking for an easy game you can play casually as you go about your day, keno is about as simple as it gets. Keno works like the lottery. First, you pick some numbers. Then you decide how much you want to bet on each draw and how many draws you want to bet on in a row. Once you've made your choices, the game basically runs itself.
After paying, you receive a keno ticket, after which you draw numbers. You then check to see if the numbers you chose were right, just like you would with a lottery ticket. To make things even easier, you can skip checking and simply turn in your ticket to have this done automatically on your phone.
Keno is a low-risk game with the possibility of high rewards if you get lucky. Ticket prices start at as little as $1 per draw. Register to play Lucky 8 Keno at the Borgata Online Casino.
Casino war
Despite its fast pace, playing casino war is a piece of cake. Remember playing war as a kid with your friends? Well, casino war is the same game but played for real money.
In casino war, players wager on the highest card. The dealer gives the player and themselves a card. If the player has the higher card, they win. If there is a tie, the player and dealer go to war. In a war, the player must make an additional bet equal to their original wager and the dealer must match them. Sound exciting? Then join the fun and play casino war on the Borgata Online app, or join a blackjack table for an even more challenging game against the house.
Slots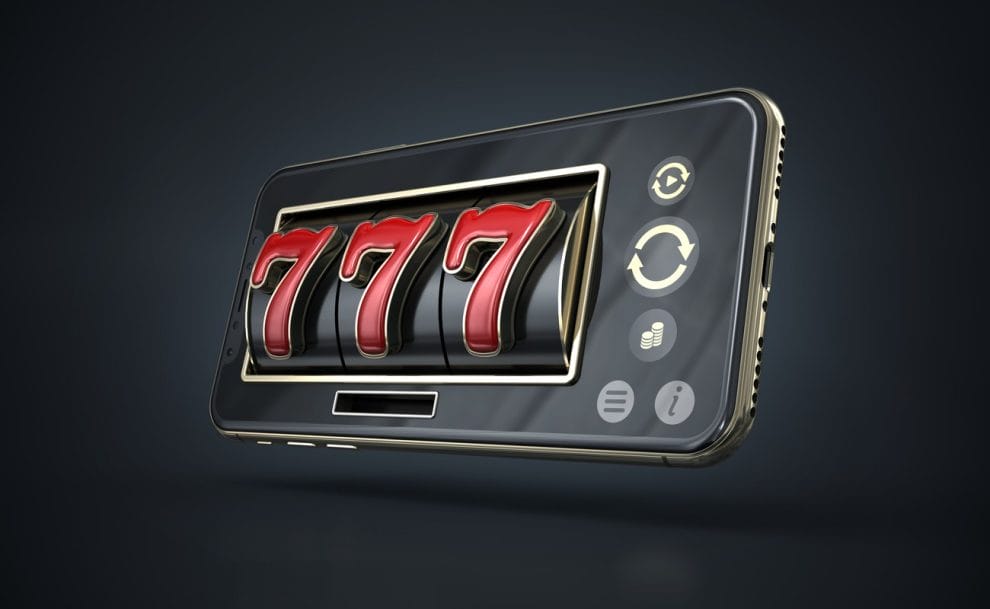 If you're not playing slot games on your phone yet, you're truly missing out. The vibrant displays of the latest smartphones are perfect for bringing an online slot machine to life. Not only are slots made by the top developers already optimized for smooth gameplay on your mobile devices, but their immersive themes offer even more exciting options.
Slots are easy to play and understand: make your bets and set the game in motion, then sit back and relax as the reels spin to reveal your results. Our extensive catalog of themed three-reel, five-reel and seven-reel video and 3D slots will help you find your new favorite. Head to our online casino to play mobile-friendly top-rated slots like Starburst, Cleopatra and Gonzo's Quest. We know you'll fall in love after just a few spins.
Bingo
Bingo is universally loved. It's evolved from a game to a global tradition that brings people together. To play Bingo, you mark off numbers on your bingo card that match numbers that are called out to create a pattern and win a prize. Playing bingo online gives you access to even more bingo variations on one platform. Learn how to play 90-ball bingo or opt for the American 75-ball bingo game. Or why not play bingo and slots merged into one interactive Slingo game?
Figuring out how to play bingo online is even easier than in traditional halls. When you play online, many things are automated. You no longer have to worry about keeping track of numbers. Online bingo has an auto-daub feature that marks off numbers for you. But you don't have to give up the social element of old-school bingo halls either. With exciting bingo chat games like trivia quizzes built into our bingo app, your online bingo game is a social affair. Chat to your fellow players, your host or your bingo announcer and answer trivia questions to win even more prizes on the side. If you need any help or if you're still learning how to play bingo chat games, your friendly chat host is only a message away. 
With chat room games, there are even more prizes up for grabs. Put your mind to the test with our trivia quizzes and discover your bingo personality in our chat rooms. Customize your Borgata Bingo experience and make it your own. 
There's a bingo room for everyone at Borgata Bingo
Borgata Online offers the finest table games, slots and sports betting. But, with the Borgata Bingo app, you can have a whole world of bingo games in your pocket. Our app gives you access to exciting bingo promotions, fun chat room games and progressive jackpots. Now you also have the option to pre-buy tickets so you don't miss out on any bingo action. Create an account with us to get started.