Casinos have built a reputation for high-end entertainment and value, where players can win big and spend their money in style. With famous live entertainment venues, fine-dining restaurants, thousands of casino games, and specialty bars, it's no wonder that many casinos regularly host celebrities, sports stars, and the world's wealthiest.
To attract and maintain this sort of standard and clientele, casinos have implemented dress code regulations to make sure that everyone looks their best and is dressed appropriately. The dress code sets the tone for the environment and the type of behavior that can be tolerated.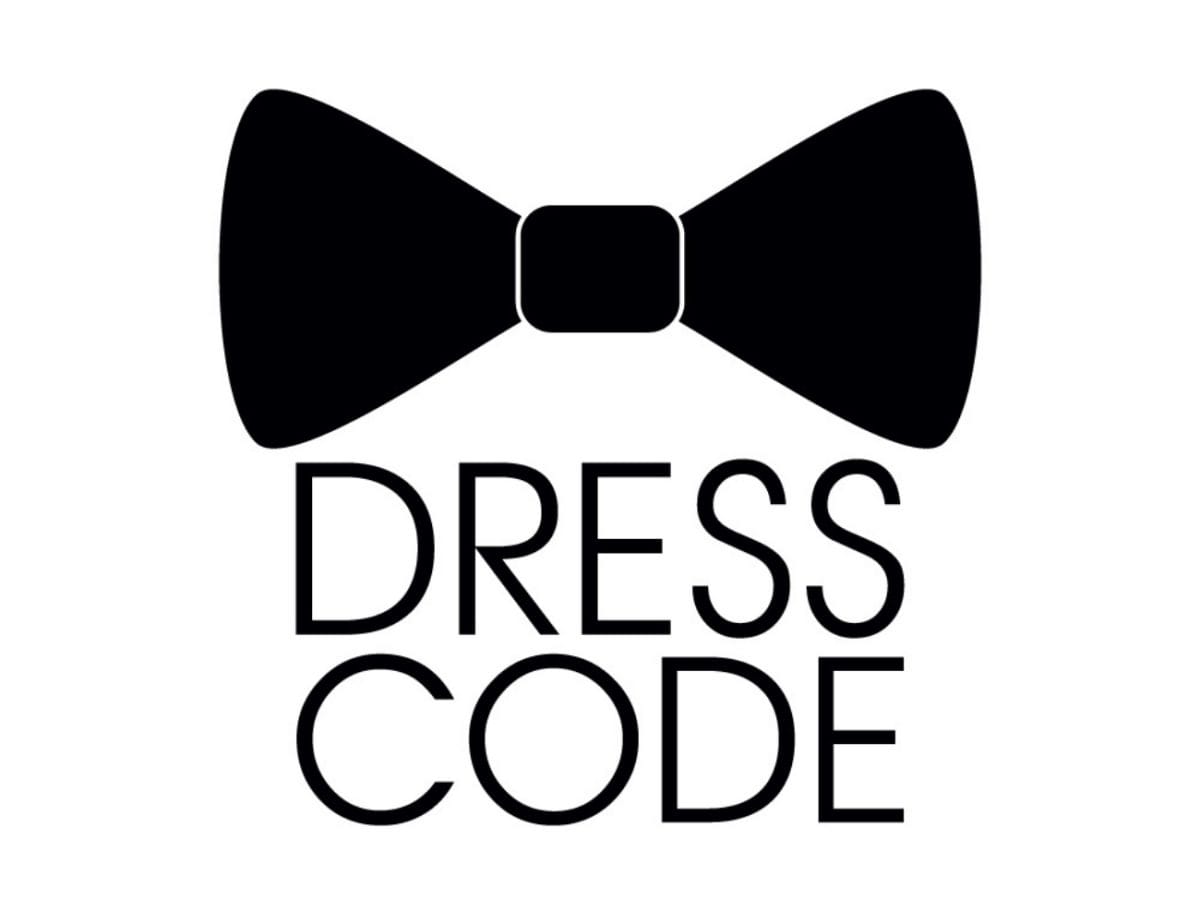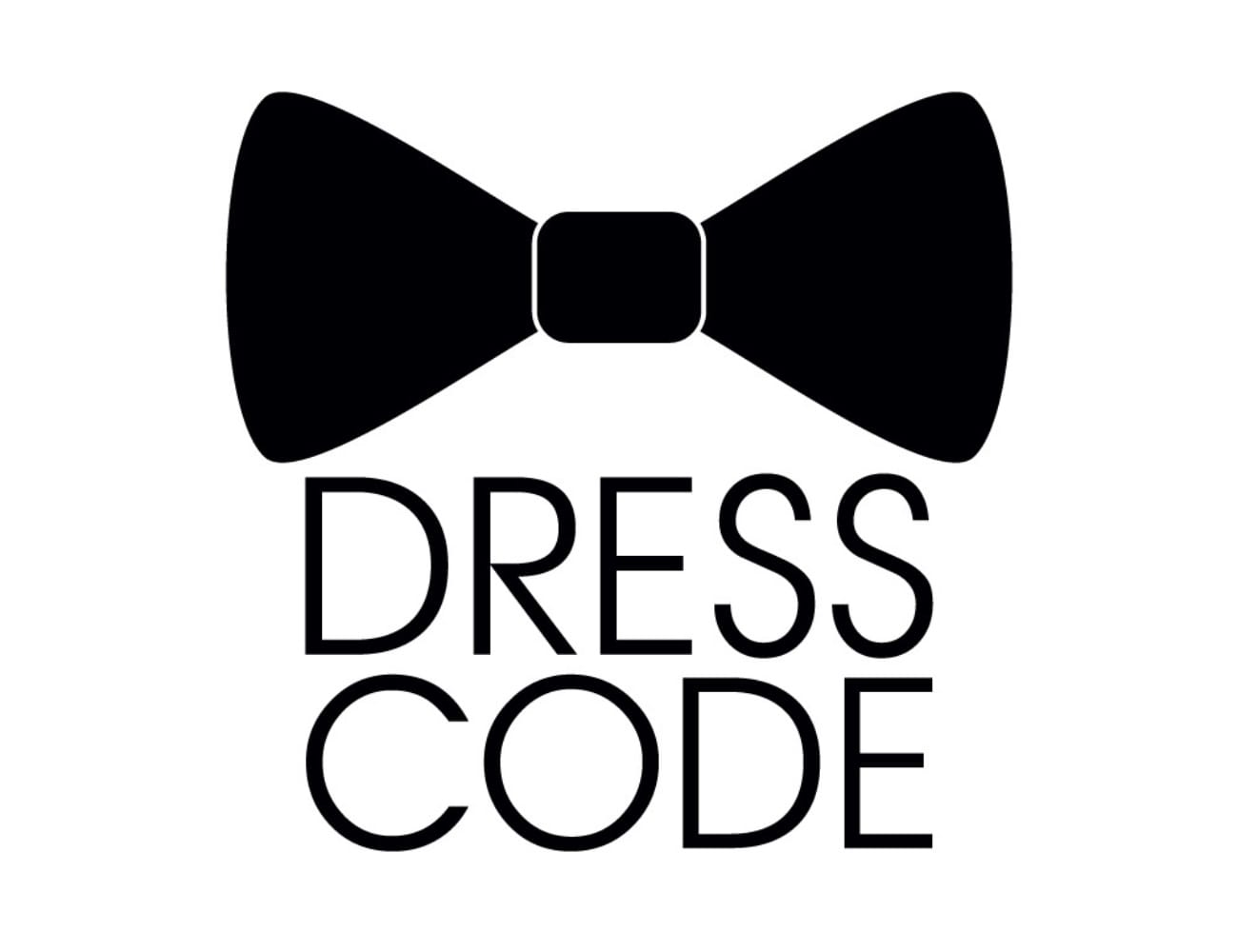 Not all of us are world-famous athletes, movie stars, or CEOs. We might not all have a $3,000 bespoke suit in our cupboard. When thinking of how to dress for a casino, we might need to look through our Sunday best or wedding attire. Even then, we might not be sure whether we're over or underdressed! So how do you know what to wear when you visit a casino?
This ultimate guide will unpack the different dress codes, what they entail, and when you should wear them. It will include the appropriate casino dress code for ladies and gents, as well as what is suitable for online casinos. No need to doubt yourself further – from here on out, you can dress the part. You'll be sure to catch the attention of fellow casino players as you approach your favorite casino table game.
History of dress codes at a casino
Almost all forms of societies have had some form or variation of a casino. This may not necessarily have been a brick-and-mortar casino as you'd find today, but at least a place where people would gather to socialize and gamble on games of chance. In America, this took the form of saloons in New Orleans, St Louis, San Francisco and Chicago.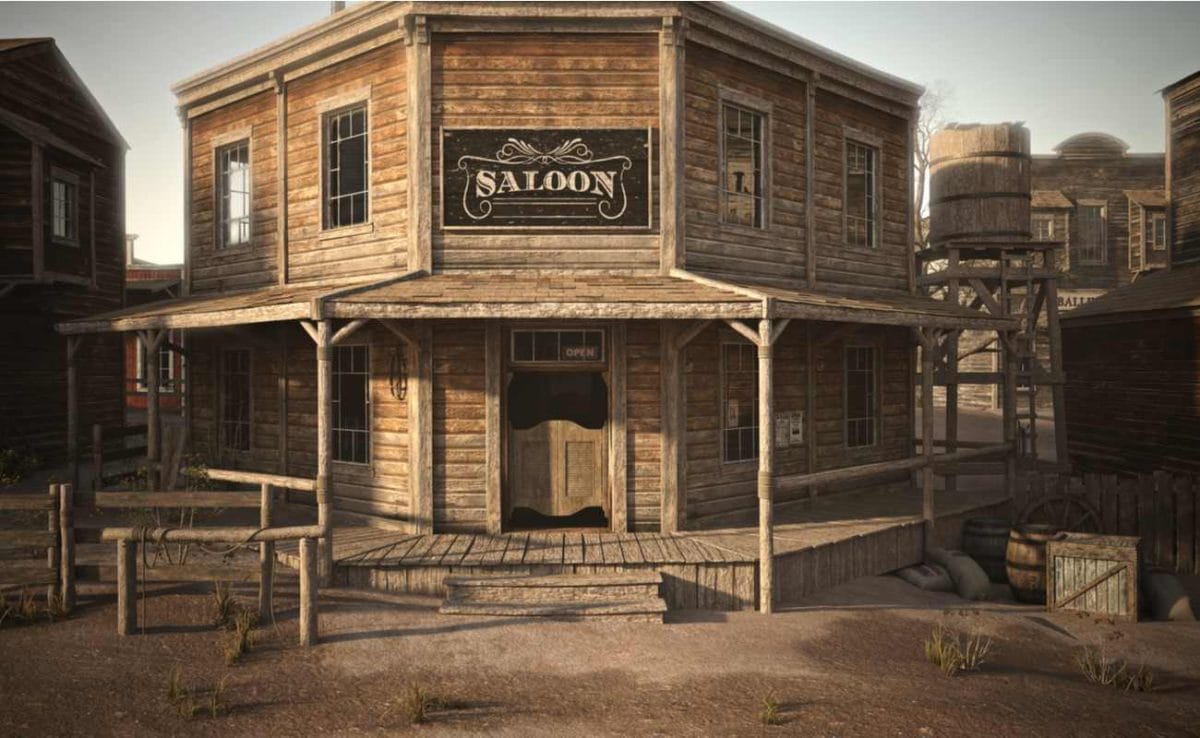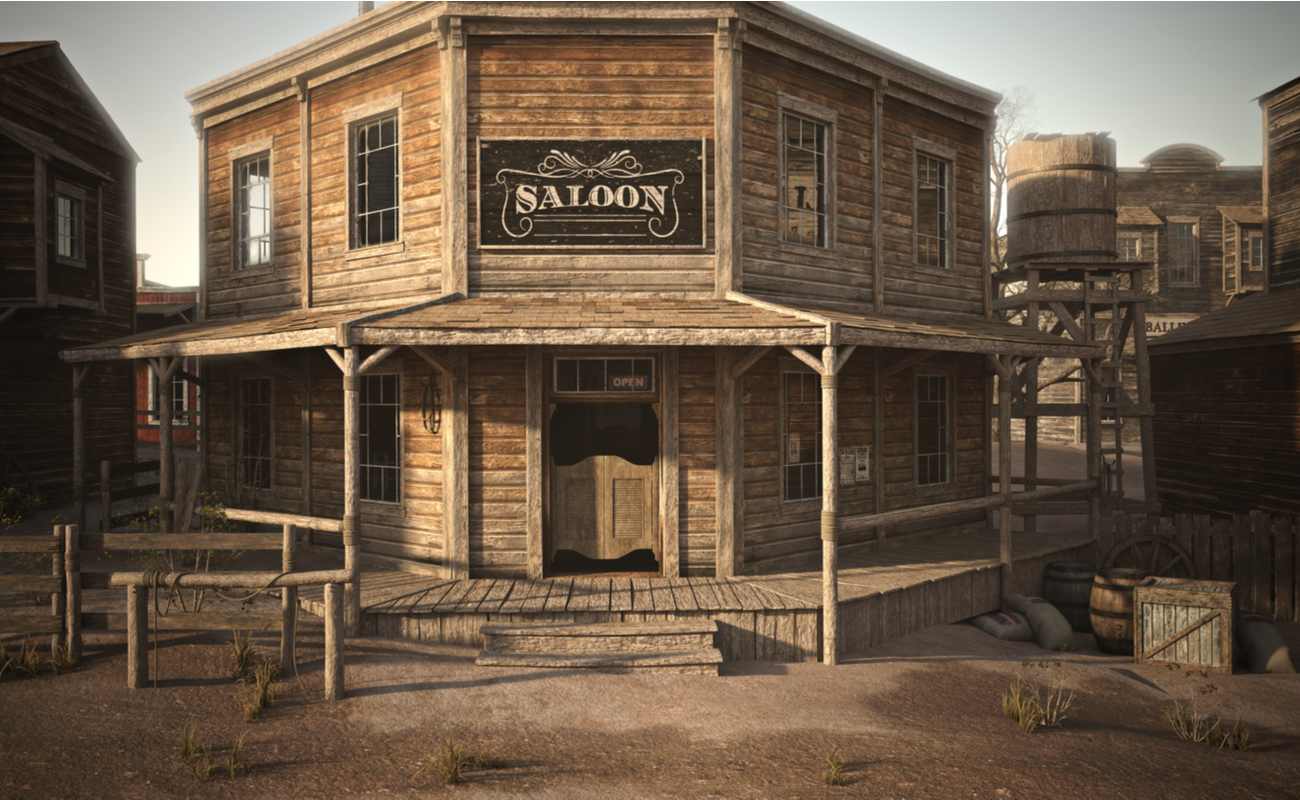 In understanding how the casino dress code developed, we need to consider changes in fashion. In the 19th and early 2In understanding how the dress code for casinos developed, we need to consider changes in fashion. In the 19th and early 20th centuries, fashion was very formal, with many men wearing shirts, ties, blazers and top hats. The women wore corsets with frilly blouses, long skirts and broad-brimmed hats.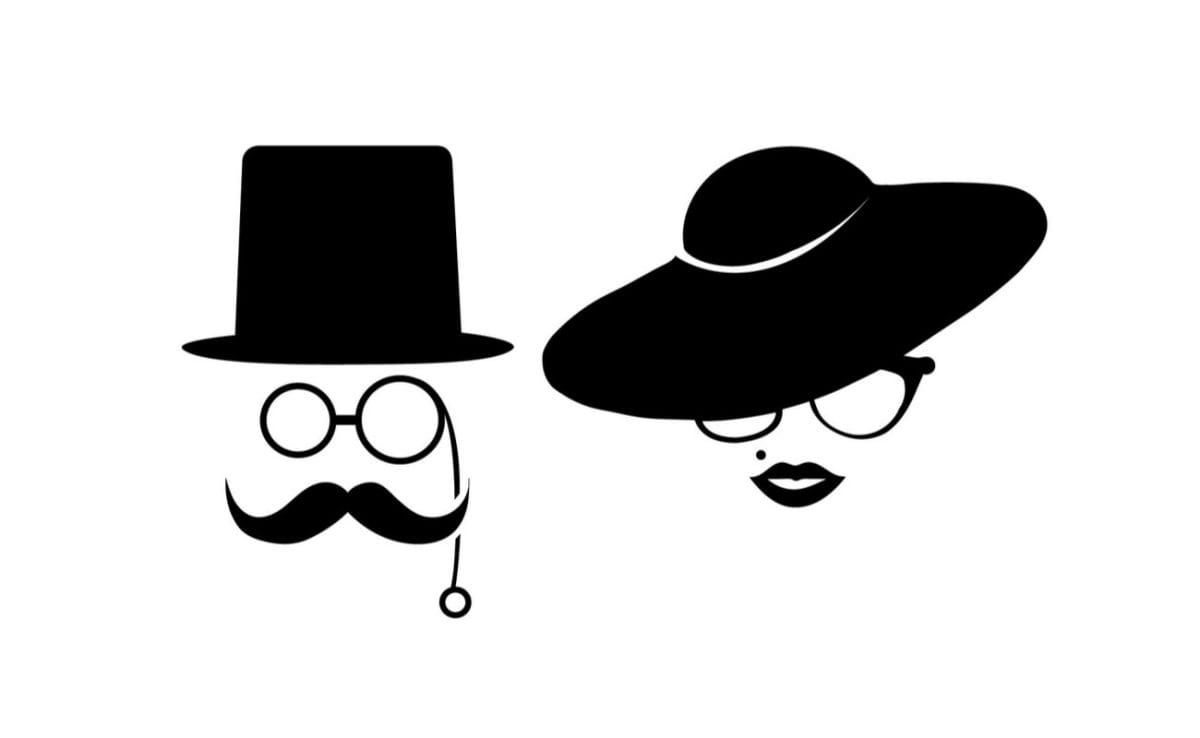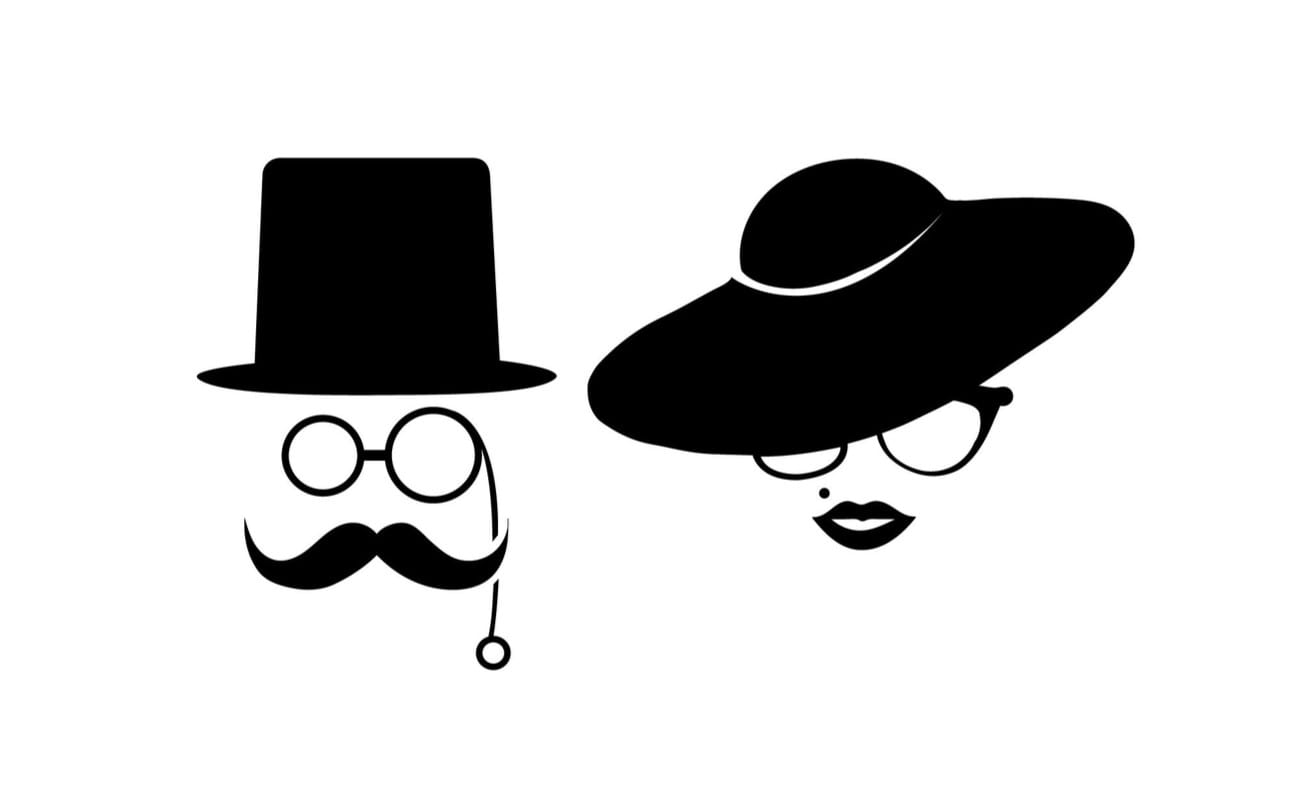 When serving clientele who dressed as formal as that, the saloons needed to ensure their staff looked the part as well. After all, they were handling large amounts of money from potentially prestigious members of society. In a sense, this was the beginning of the dress code that we see in casinos today. The staff members would set the standard of elegance and respectability required by clientele at the establishment.
As the 20th century progressed, fashion became more informal. In the 1960s, women wore short skirts and men started to grow their hair long. And of course these days, you'd not be surprised to see the CEOs of the biggest companies in the world wearing T-shirts and jeans. Mark Zuckerberg and Sir Richard Branson are prime examples of this.
Despite this gradual shift away from sartorial formalities, casinos have remained a traditional environment to this day. Their staff still wear shirts and ties, with neat haircuts and makeup. In most casinos, this has remained the appropriate clothing for clientele as well. Some establishments have lowered their dress code to match a more casually dressed society, but that's generally the exception to the norm.
When selecting your casino attire, it's advisable to check the website for the dress code requirements. If in doubt, dress formally. Casinos remain an environment of class and sophistication, where large fortunes change hands regularly.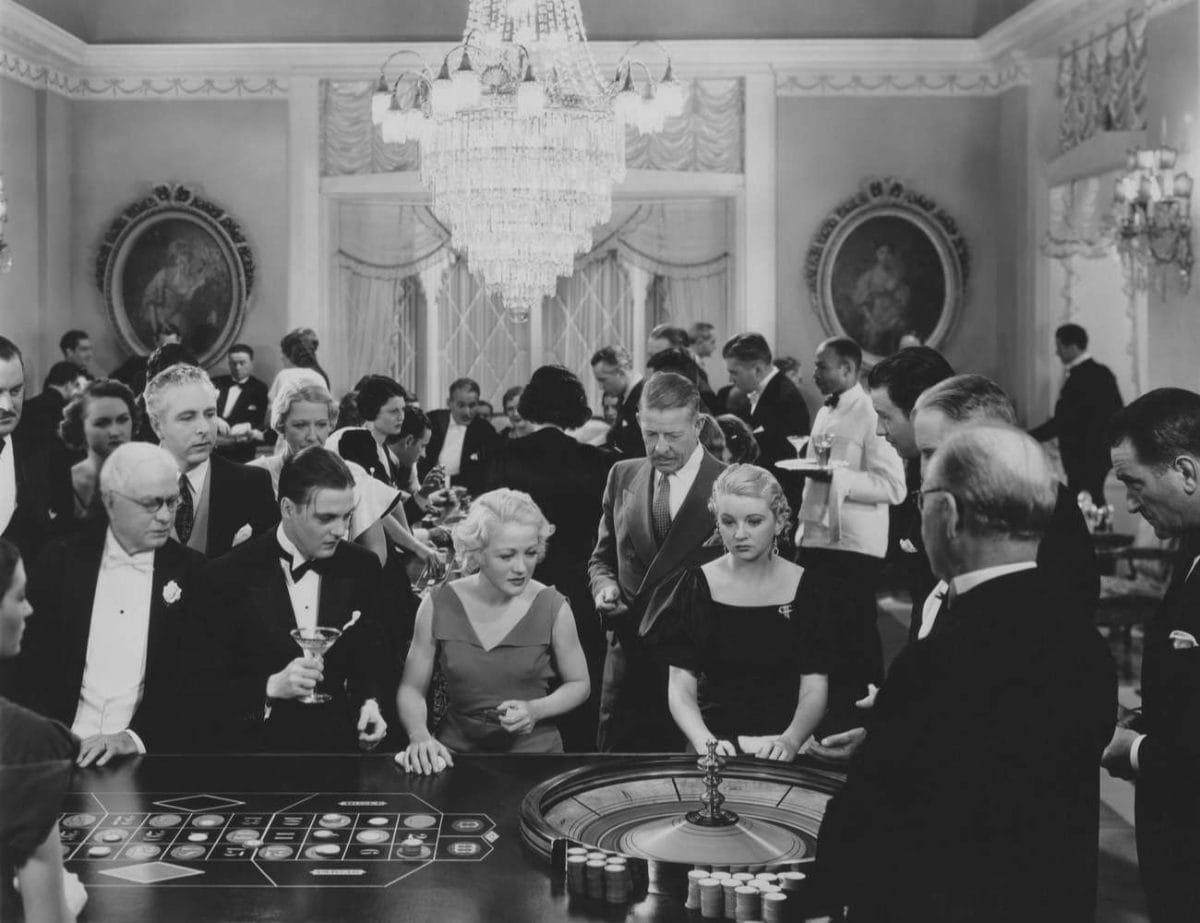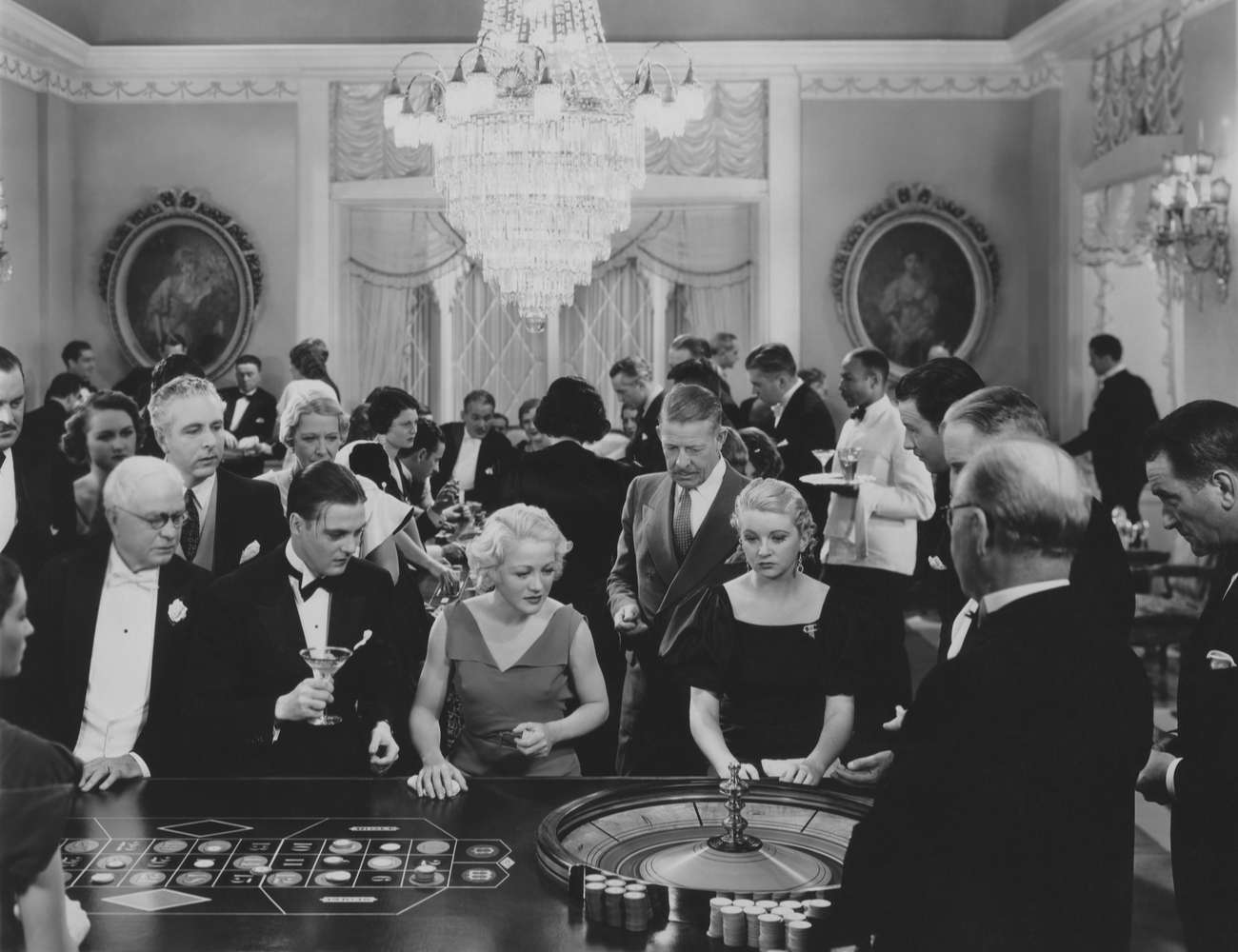 So the next time you're in a brick-and-mortar establishment, take the time to notice how the casino staff are dressed. Imagine what type of hat you'd have worn in a New Orleans saloon when you greet them.
Casinos' place in popular culture
Today, amid increased regulation and licensing, and with the uptake of online gambling, casinos are as popular as ever. According to Statista, the online gambling industry will be valued at close to $100 billion by 2023. The addition of online casinos and legalized sports betting has continued to grow the value of the entire industry.
People are still looking to experience the world's best casinos in large numbers. In 2014, The Strip in Las Vegas was voted the No.1 tourist attraction in the world, according to a list of the world's 50 most visited tourist attractions by Love Home Swap. The lights, sounds, and excitement of casinos, as well as their hosting of world boxing title fights, have ensured that they are still relevant in the 21st century.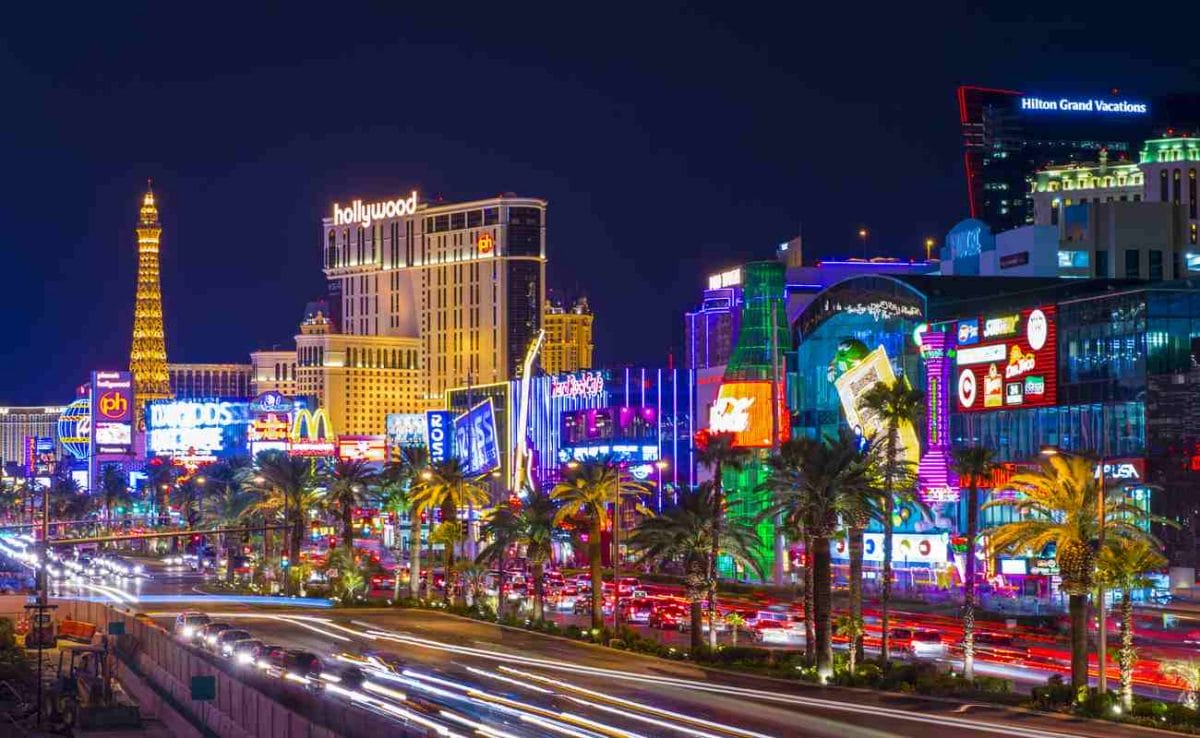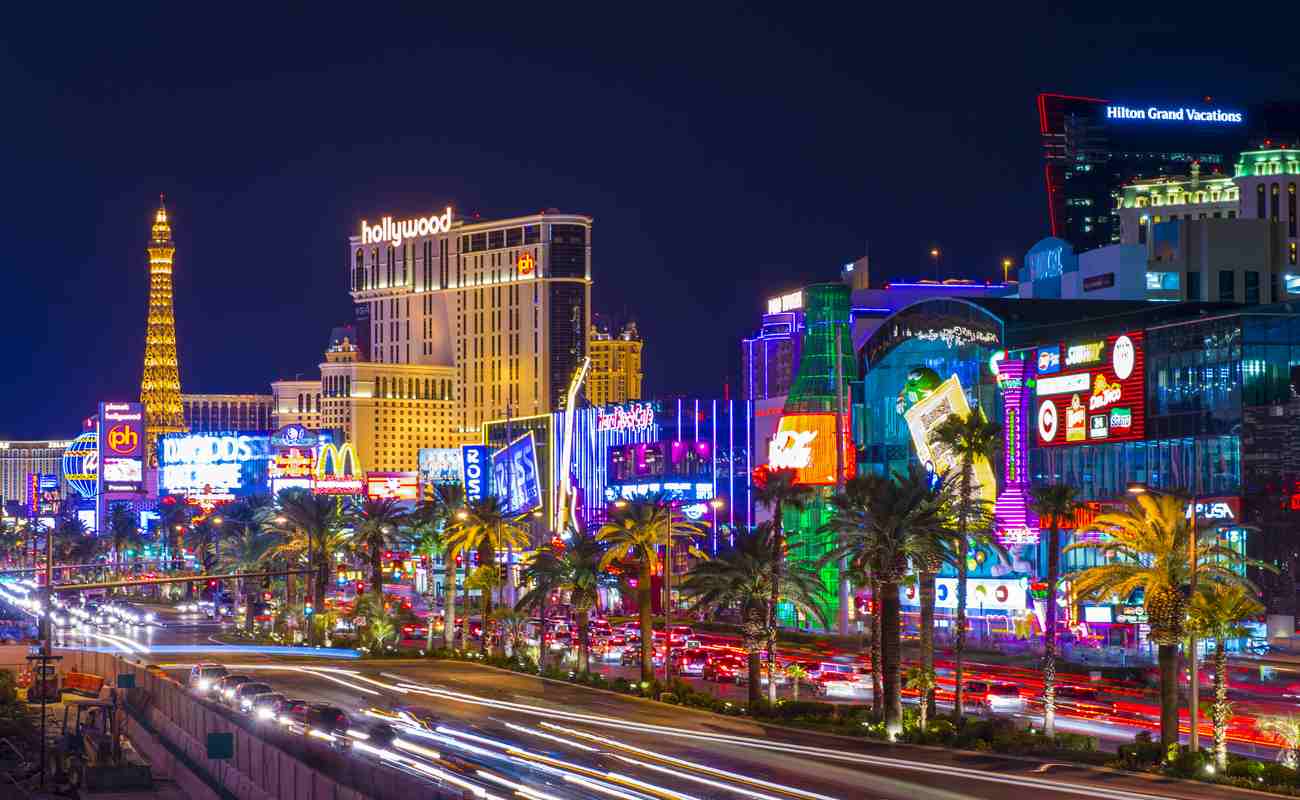 In popular culture, casinos have provided the setting for many movies, shows, and books over the past 50 years. Gambling songs go back even further: Luck Be A Lady was famous in the 1950s, as was Elvis' Viva Las Vegas in the 1960s.
In literature, Hunter S Thompson's 1971 novel, Fear and Loathing in Las Vegas, has influenced countless readers. Its movie equivalent, released in 1998, brought the story to further generations. 
Fear and Loathing is a cult casino movie alongside the likes of The Cincinnati Kid, Casino, Rounders, Casino Royale, Ocean's Eleven, and The Hangover. These movies showcase the casino environment in all of its intensity, passion and joy. The next time you're thinking of heading to a casino and aren't sure what to wear, you could draw inspiration from these films.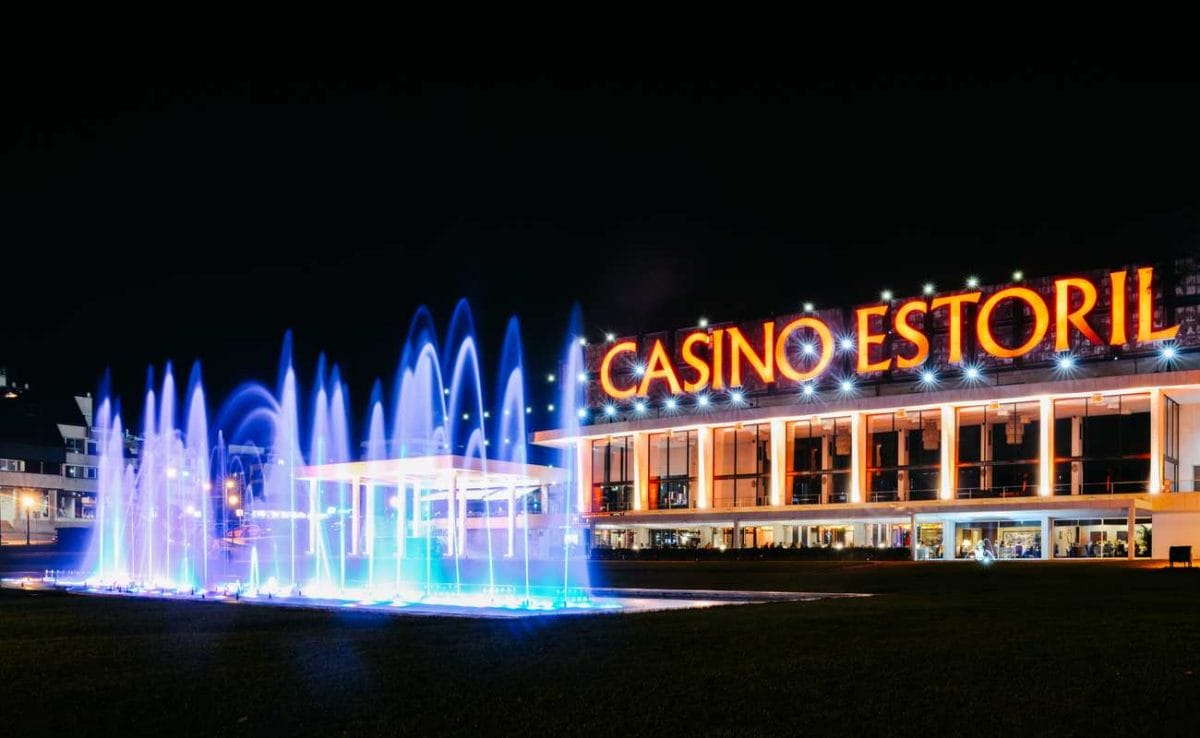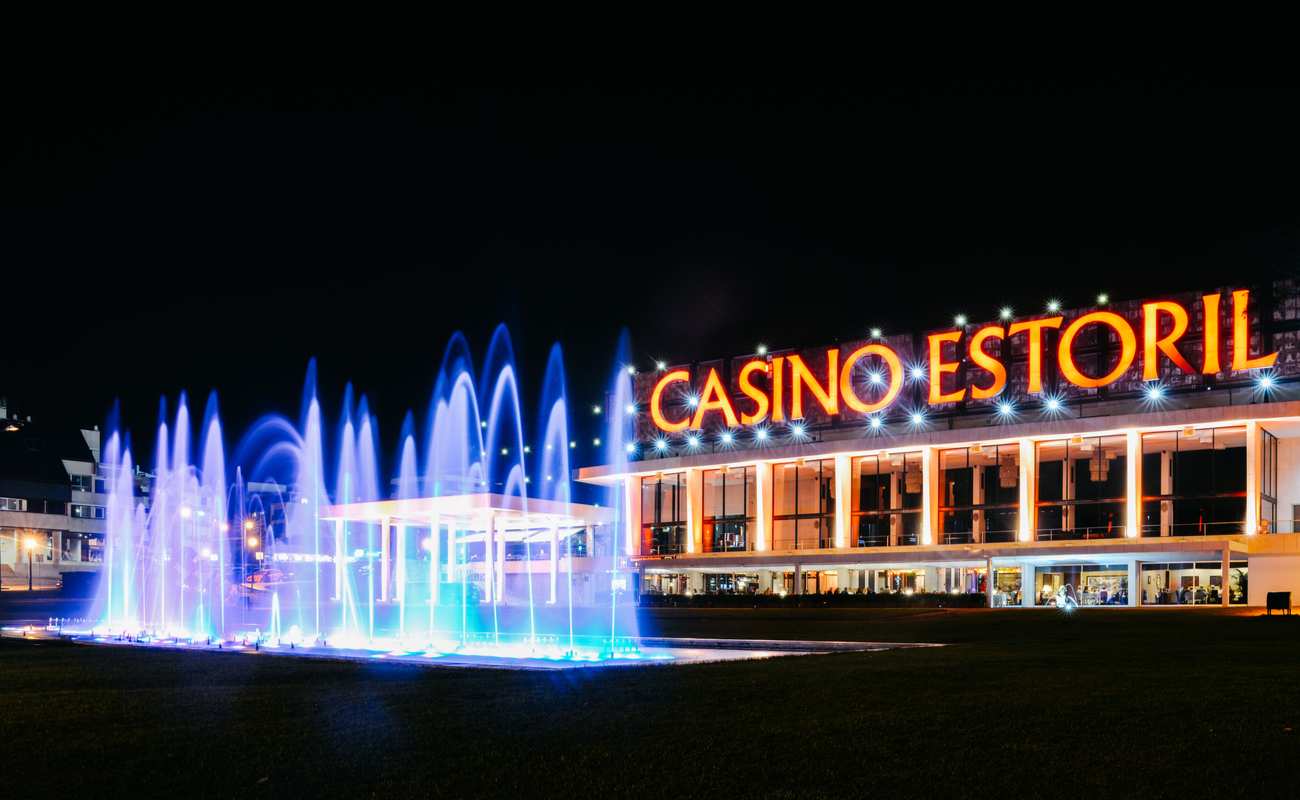 In these cult casino movies, you can see the characters dressed perfectly for the occasion. James Bond in Casino Royale is perhaps the best example, with a black bow tie, tuxedo, crisp, white shirt, and a fresh haircut. Ginger (played by Sharon Stone) in Martin Scorsese's 1995 movie Casino is another great example, in her halter-neck, beaded white mini dress, and keyhole neckline.
Of course, we all don't have such stylish clothes at our disposal when wondering what to wear to a casino. These films serve as an example of how to dress to impress at casinos. But don't worry, many establishments aren't as formal these days. Raoul in Fear and Loathing gives a good example of a more casual dress code, with a shirt and a sports jacket. His hat and sunglasses might not pass these days, though!
These movies, books, and songs give us an insight into the casino experience. A person is likely to experience a great many emotions at a casino, especially if they place a large bet. This type of personal drama resonates with a lot of areas of life and is one reason that casinos continue to appear in popular culture.
Casino outfits of celebrities
If you're not the biggest fan of movies, you might want to draw inspiration from what real-life people wear to casinos. Many celebrities enjoy an evening at the tables. Some of them enjoy the tactical play in poker, others the low house edge of blackjack. Regardless of who they are, they still need to follow the minimum rules of what to wear to a casino. Below are a few celebrities you can use as dress-code inspiration for both men and women.
Celebrity examples of casino dress code for men
Ben Affleck, Tiger Woods and Charlie Sheen are all known to enjoy a visit to the casinos. Affleck will often give a good example of a smart-casual dress code for men. He likes to wear a long-sleeve, button shirt over a T-shirt. When he needs to look smarter, he wears a blazer and shirt without a tie.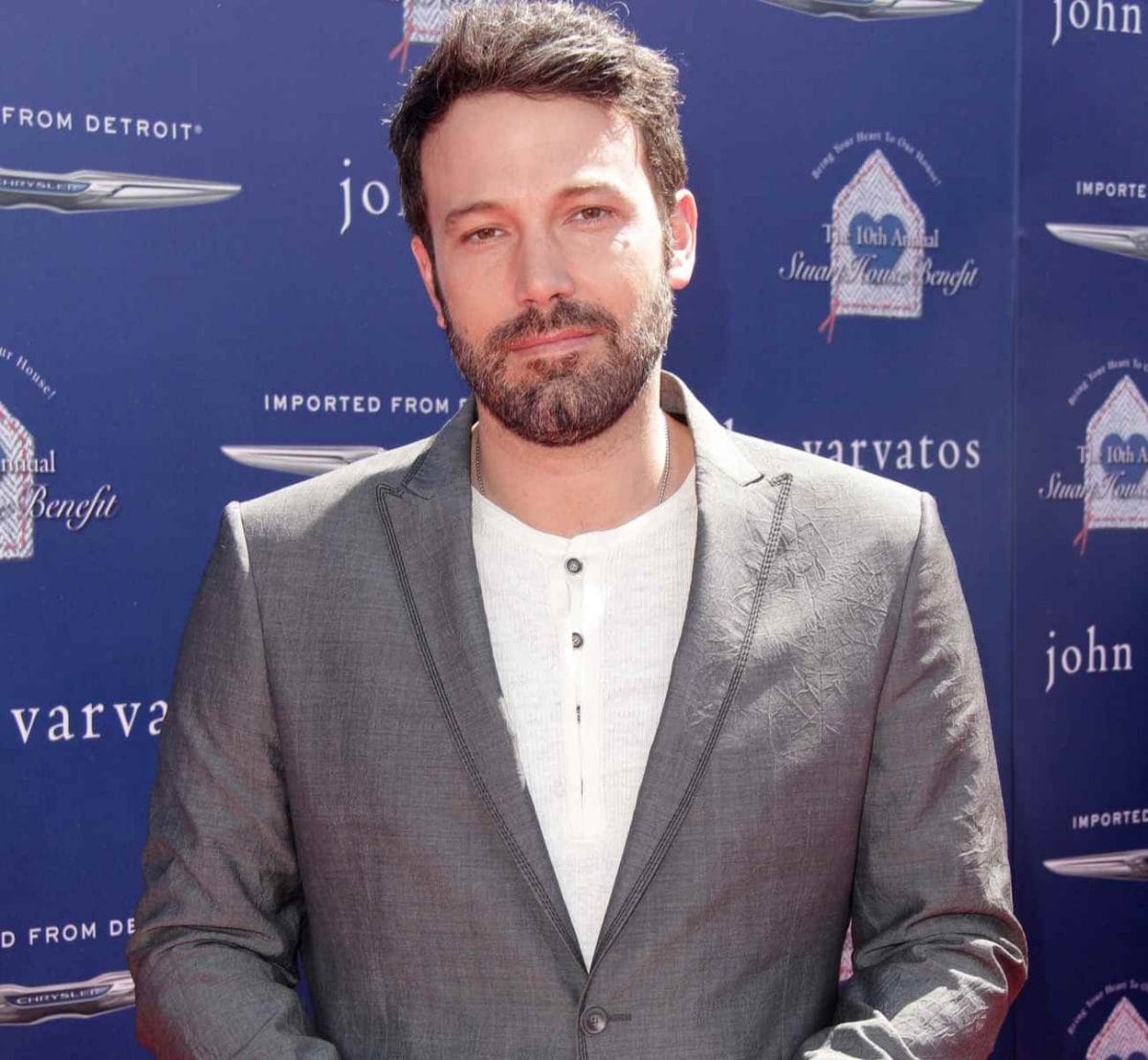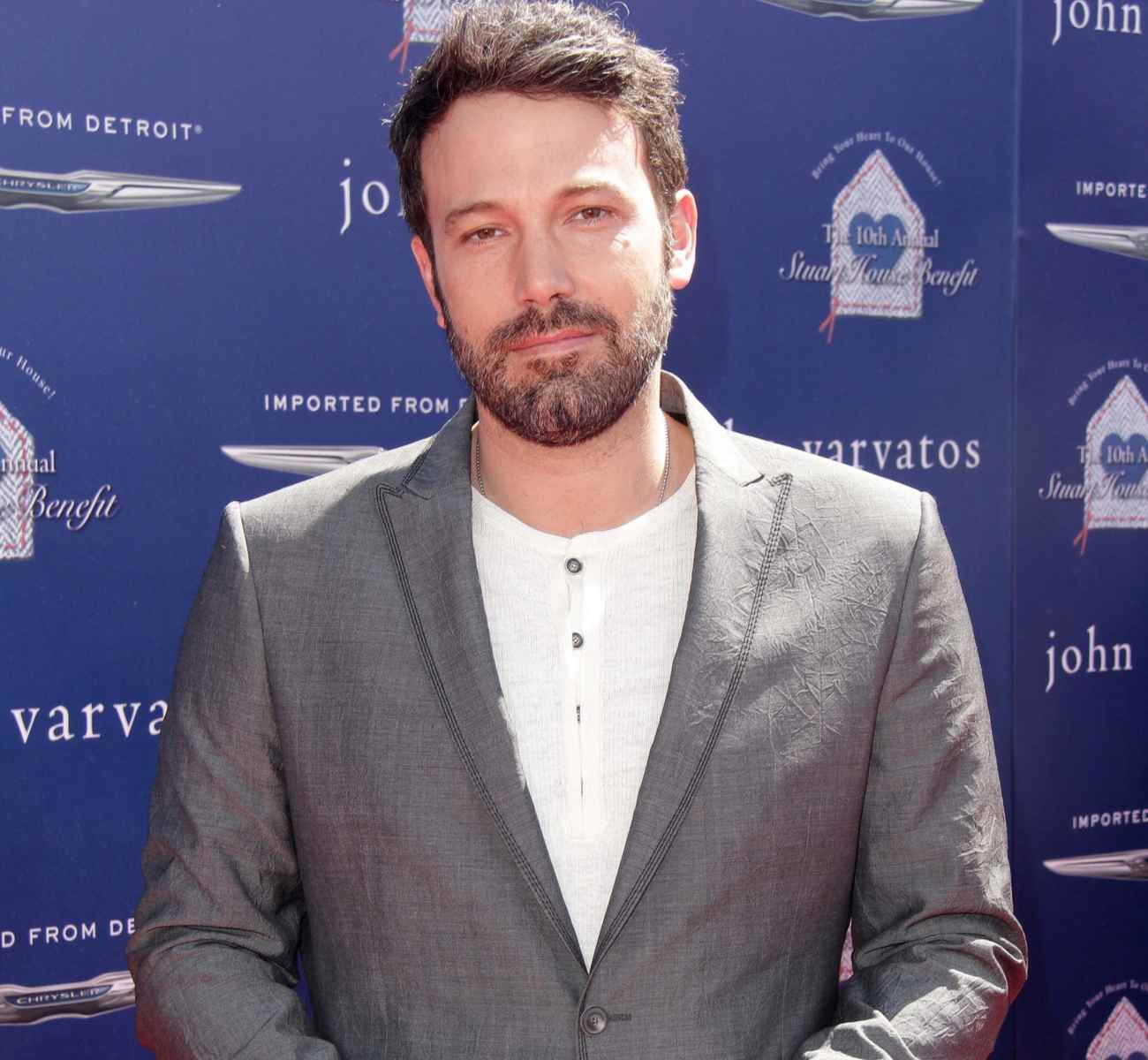 Interestingly, Affleck appears to be a fan of casino table games, and will often be found at the
blackjack table
. In the past, he's been asked by security to leave a casino because there was a suspicion he was counting cards. He also once won $800,000 on a $60,000 wager. After winning, he gave the casino employees $150,000 as a tip.
Celebrity examples of casino dress code for women
Casinos are certainly not just a place for men. Celebrities including Pamela Anderson, Jennifer Tilly and Shannon Elizabeth are all known to enjoy frequenting them. Tilly gives a good example of a dress code for women at a casino, as she often wears a low-cut black evening dress.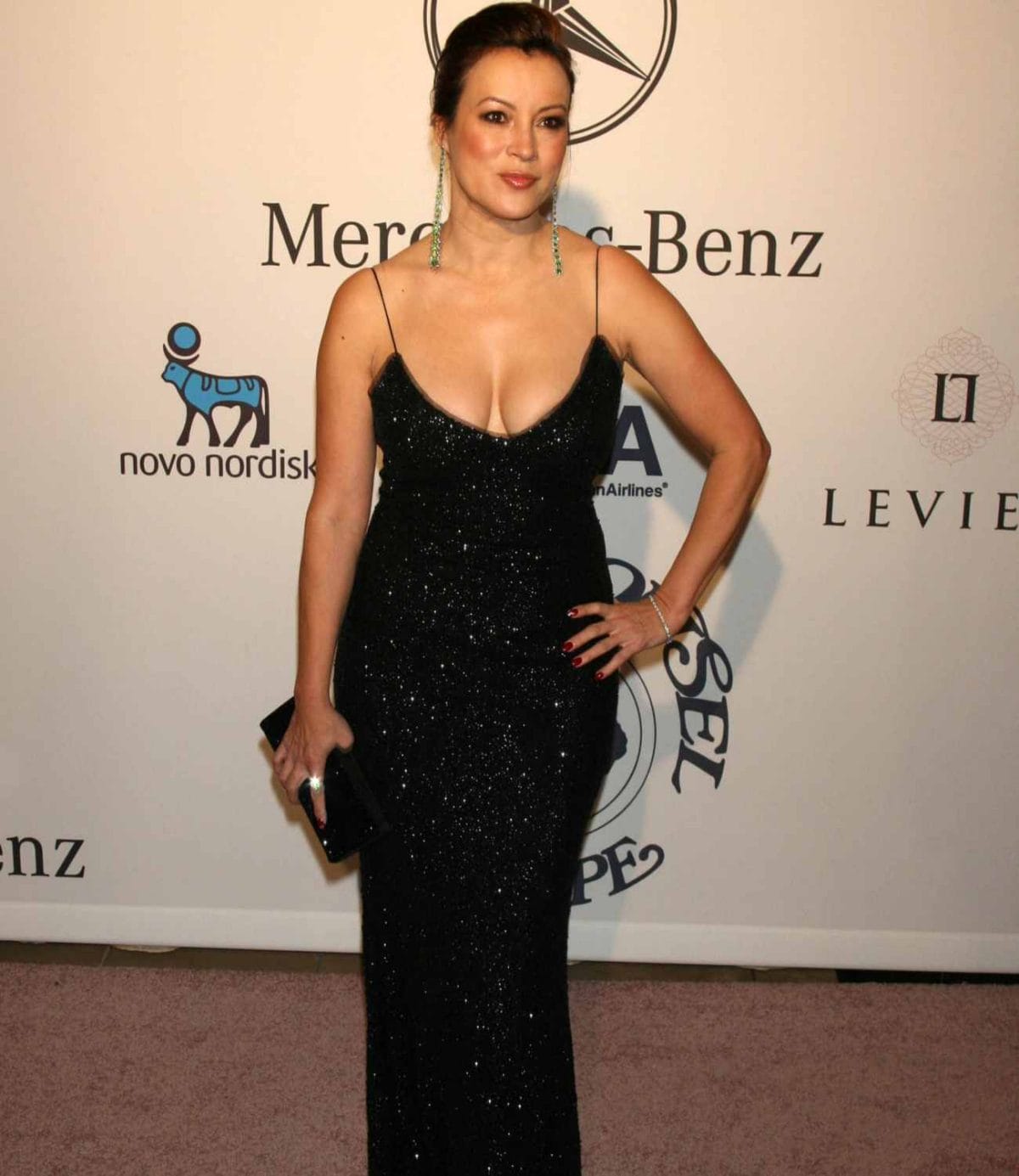 Tilly is a very accomplished poker player and has a bracelet from the World Series of Poker after winning the 2005 Ladies Event. Tilly and UK TV presenter Victoria Coren Mitchell are perhaps the two best female celebrity poker players, with both having won several titles.
Modern casino dress codes
While there are still high-end casinos that have a white- or black-tie dress code, most will allow a more casual outfit. It is always safer to check before you arrive, though. You wouldn't want to be turned away from the casino floor while your friends go off to enjoy themselves.
These days, most people avoid wearing cocktail clothes if possible, as they are generally less comfortable than casual clothes. The CEOs and CTOs of Silicon Valley have made a clean plain T-shirt and neat jeans a respectable outfit for an extremely wealthy individual. That said, dress codes still set the standard, and with a minor tweak or two (or the addition of a few clever accessories), the humble jeans and T-shirt combo can be bumped up from casual to smart-casual.
Once you understand the different types of dress codes, you might realize your wardrobe contains more clothes that would be considered appropriate. Instead of asking, "What could I wear to a casino?" you'll be wondering: "What should I wear?"
So what are the different types of dress codes? We've all attended a wedding, school dance, or work function in our lives where we've had to decipher what the dress code meant. Fear not: below is a comprehensive list of the different smarter-than-casual dress codes that you could find required for a casino. Each dress code is clarified for both ladies and gents, and we'll start from the top.
White tie
White tie is considered the most formal of dress codes at casinos. A white-tie dress code is usually associated with A-lister events attended by the most respected members of society. This is perhaps the biggest reference to the dress code of the upper class in the 18th and 19th centuries in the early saloons and casinos.
White tie is most likely used as the dress code for a special event at a casino rather than the default dress code for the casino floor. It is a heightened dress code, perfect for state dinners or big business events. Weddings and other social events might be more relaxed in their interpretation of white tie, but if you're invited to a presidential or royal event, make sure you get it right. So how does a person dress for a white tie event?
White tie for men
For men who want to dot every "i" and cross every "t," there are a set of requirements for white tie. You'll need to wear a black dress coat with tails. The pants (often called "dress pants") will also be black, with a satin stripe down the side of the legs. You'll wear a crisp, white shirt with a stiff front and wing collar. You'll decorate the shirt with studs, cufflinks, and a hand-folded, white bow tie. A pair of white or grey gloves would also be included. To finish it off, you'll wear black socks and formal, black patent leather shoes. Of course, while not compulsory, this would be the occasion for a top hat.
White tie for women
White tie is a little less prescriptive for women. The minimum requirement is a floor-length evening gown or dress. There are no restrictions on color or material, but "tasteful" is the order of the day. Optional accessories include clutch purses, tiaras, long white gloves, and, of course, jewelry. With a floor-length evening gown, you won't necessarily have too much attention on your feet. Nevertheless, it is advised that you wear heels. And because it's very formal, ladies should be expected to wear their hair up. Plus, if it's a little chilly, they may wish to have a pretty stole, wrap or shawl to keep their shoulders warm – while not hiding their beautiful dress.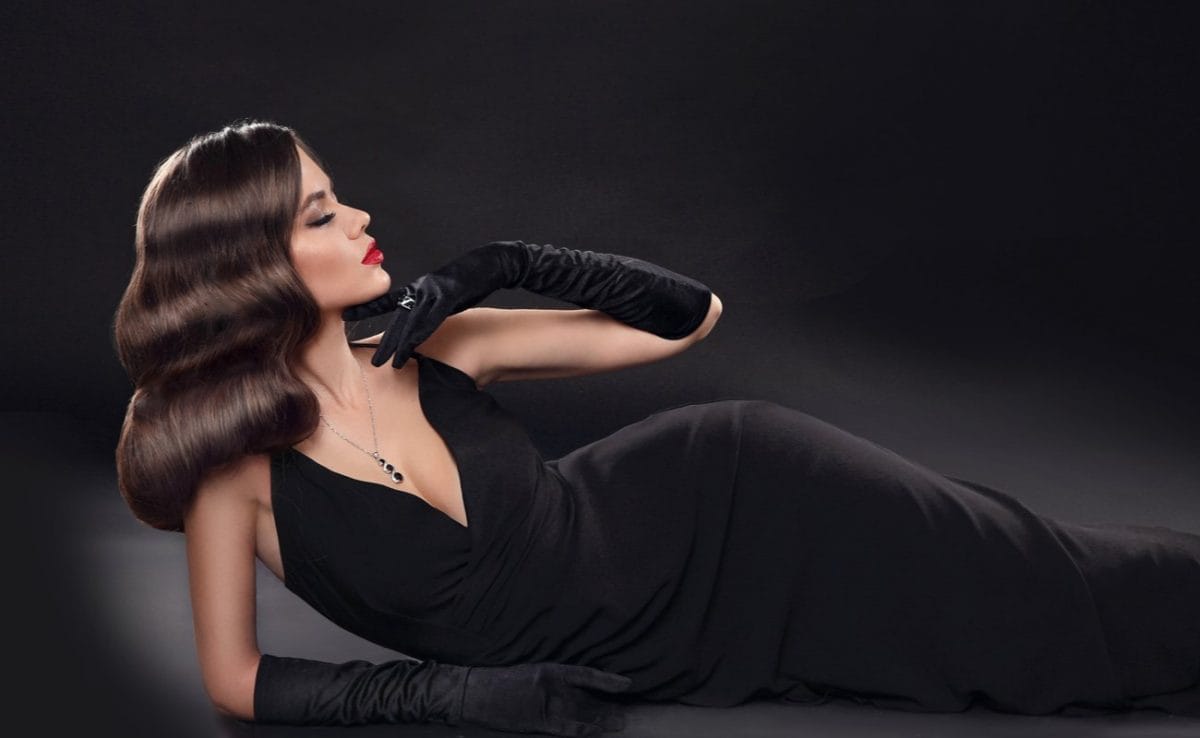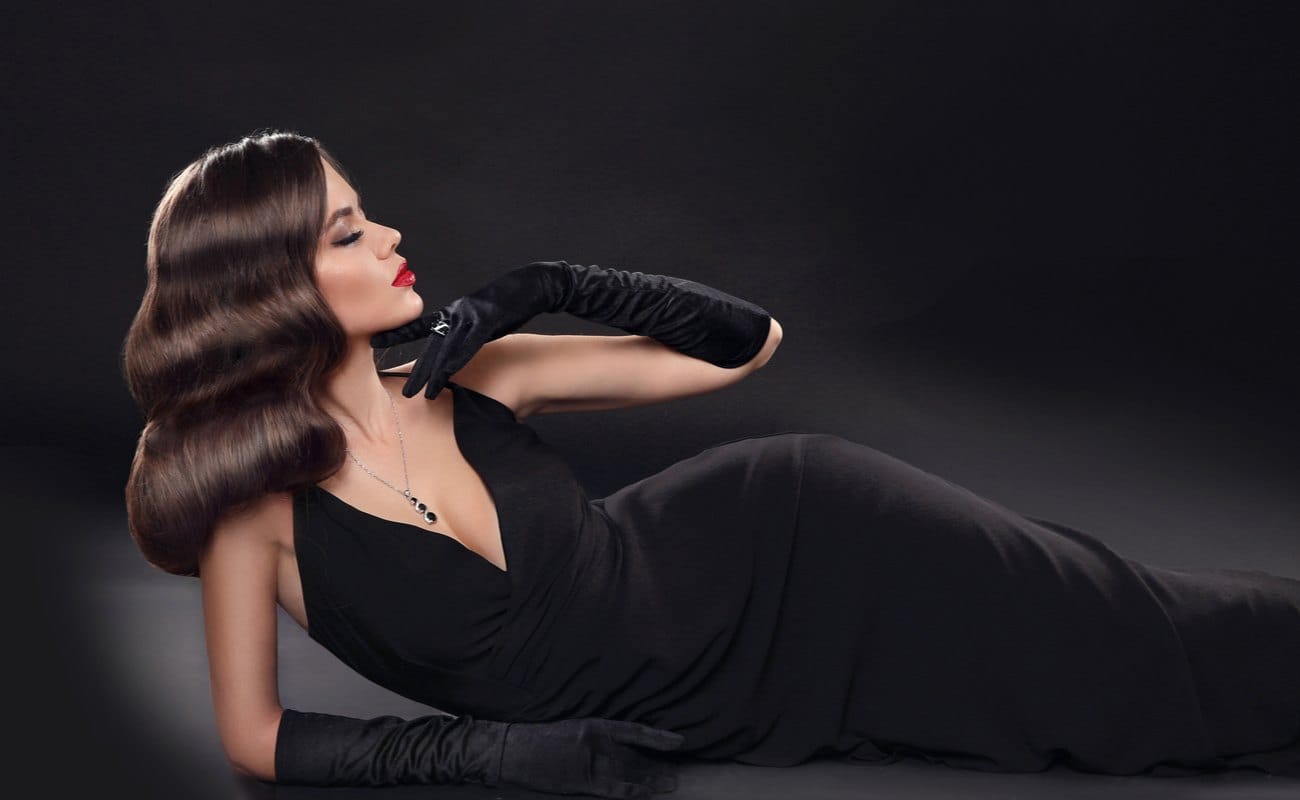 Black tie
The black-tie dress code is slightly less formal than white tie. It is also different in that it is traditionally used for events after 6 p.m., whereas white tie could be for day events as well. You might find casinos with a black-tie dress code, but it'll also generally be used for exclusive events or reserved areas in the casino.
Black tie for men
Black tie is perhaps the default assumption of what a dress code for a casino is. This is in part because of movies like Casino Royale and Casino, where men in black tuxedos try to call a villain's bluff. In truth, it is still more formal than is required for general casino floors. However, if you want to dress like James Bond in a casino, you'll probably benefit from good seats at tables and receive admiring glances.
For men, black tie is centered around the tuxedo. As a minimum, you'll need a crisp, white shirt, an evening waistcoat, and a black dinner jacket, as well as black pants. On your feet, you'll wear black socks and patent leather shoes. A black bow tie rounds off the black tie look (hand-folded is always better than clip-on!).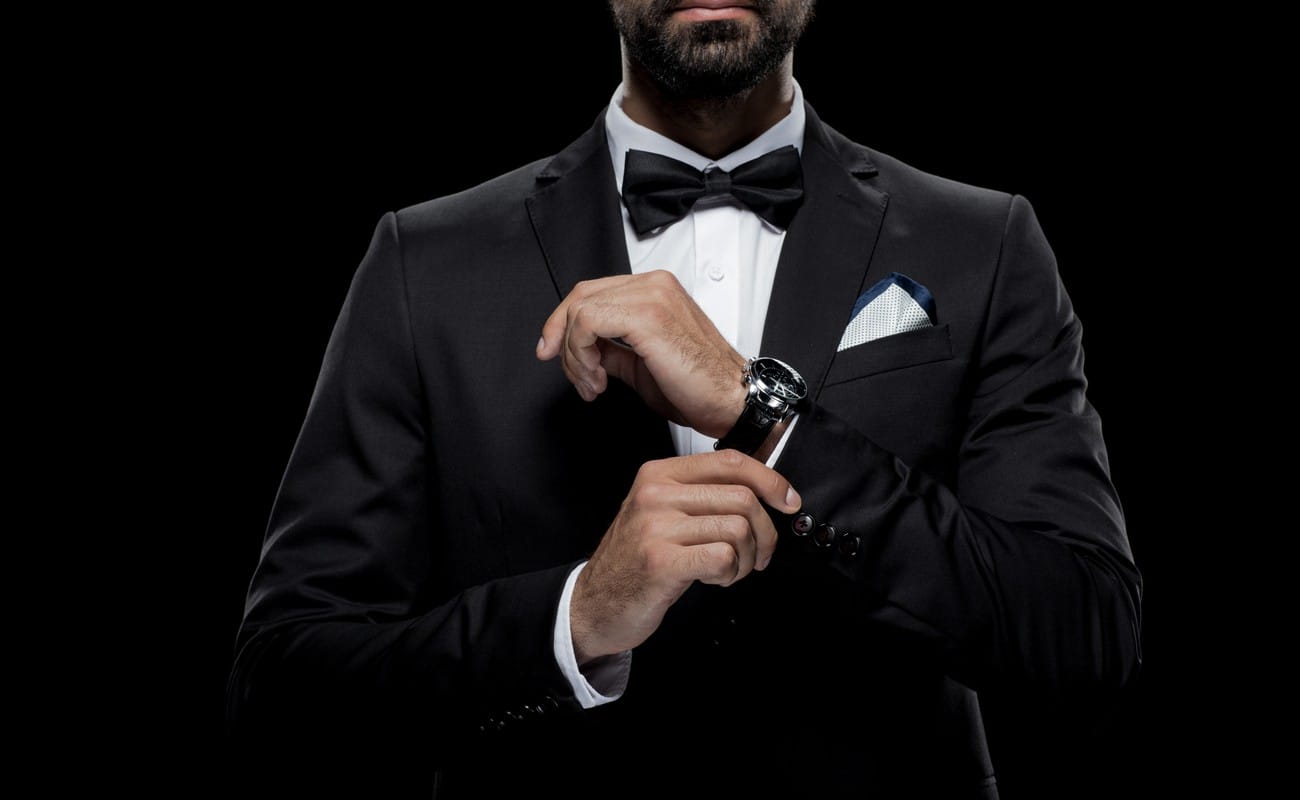 Most casinos won't turn you away if you wear a normal black tie rather than a bow tie. Equally, you could wear a dark navy blue dinner jacket. There is, however, no space for jerseys or sports jackets.
You'll often find that casino staff dress in black tie. They might even wear a variation on the dinner jacket color that picks up the color of the casino brand. If you plan on wearing a black tie with a white dinner jacket, it might be worth looking for images of the casino staff online. Nothing will ruin your mood more than a fellow gambler asking you if you work at the casino!
Overall, the black-tie dress code is perhaps more in fashion than white tie. A tuxedo is a lot more modern than a coat with tails. If you can afford a good tuxedo, you could wear it to any formal event or venue, so it could be a worthwhile investment. Alternatively, many places rent these garments, so if this option works better for you, go for it.
Black tie for women
For women, a black-tie dress code has many options. You could wear a long evening dress, a ball gown, or perhaps a pair of palazzo trousers as part of a pants suit. Long dresses are usually the preferred choice. The only fixed requirement is that you need to wear evening shoes (that means heels, ladies!).
Up until the end of the 1970s, black tie was slightly stricter for women. In the past, a pair of palazzo trousers or a cocktail dress might have been too casual. Instead, black tie would have meant a floor- or calf-length evening gown, with a fur wrap and a pair of long gloves. The classic black tie look is not out of fashion, though, so wearing a long dress will guarantee that you are dressed appropriately for the occasion.
Formal or black tie optional
Formal or "black tie optional" is slightly less formal than a black-tie dress code. Formal is one of the main dress codes used for casinos, partly because it is so close to a black-tie dress code. Many casinos set their dress code to formal but also tolerate semi-formal. In some interpretations, formal means anything above semi-formal – that is anything that would fit into a white tie or black tie dress code with a tolerance for more color.
Formal for men
Formal for men could be described as adding color to the black-tie dress code. You would still wear a suit, with a crisp white shirt and tie, but the suit and tie need not be black. If in doubt, side towards a conservative, darker color. Your shoes would still be leather but could be either dark brown or black. A tuxedo could be worn, but a coat with tails would be too formal. A jersey or sports jacket, on the other hand, would certainly be too informal.
Formal for women
For women, formal is also very similar to the black tie dress code but slightly more relaxed. You could wear a floor-length gown, palazzo pants suit, or a knee-length cocktail dress. You would still need to wear heels.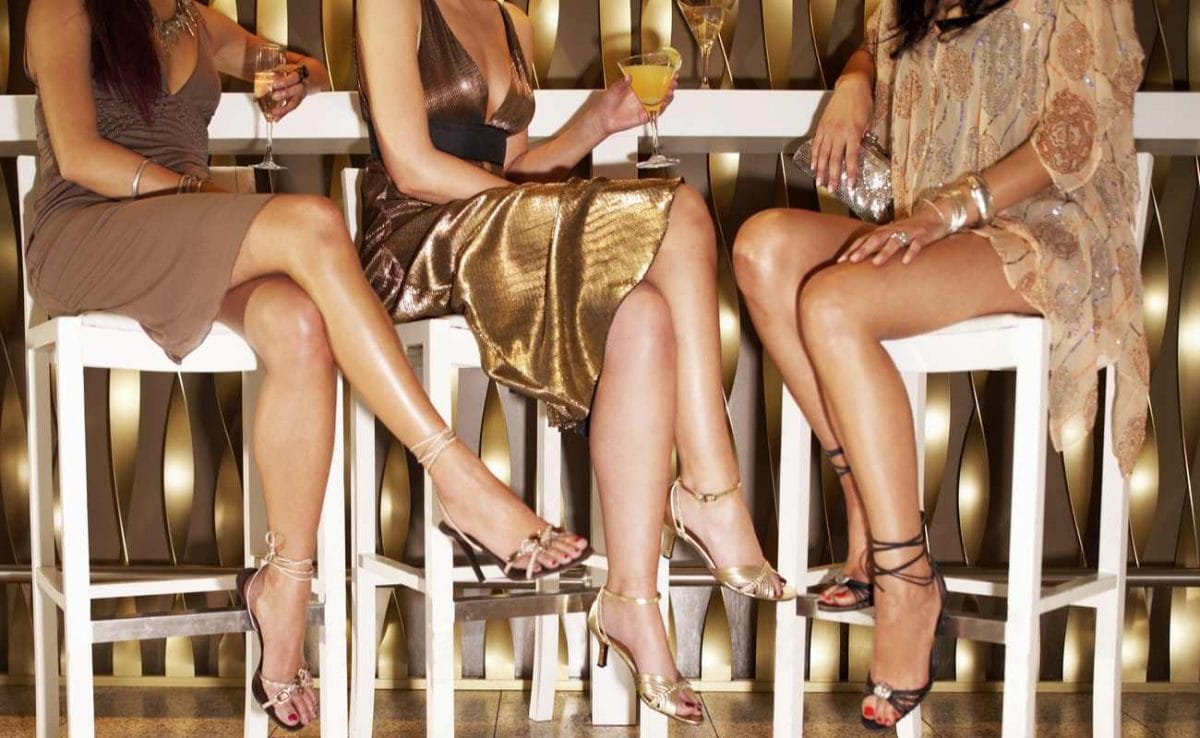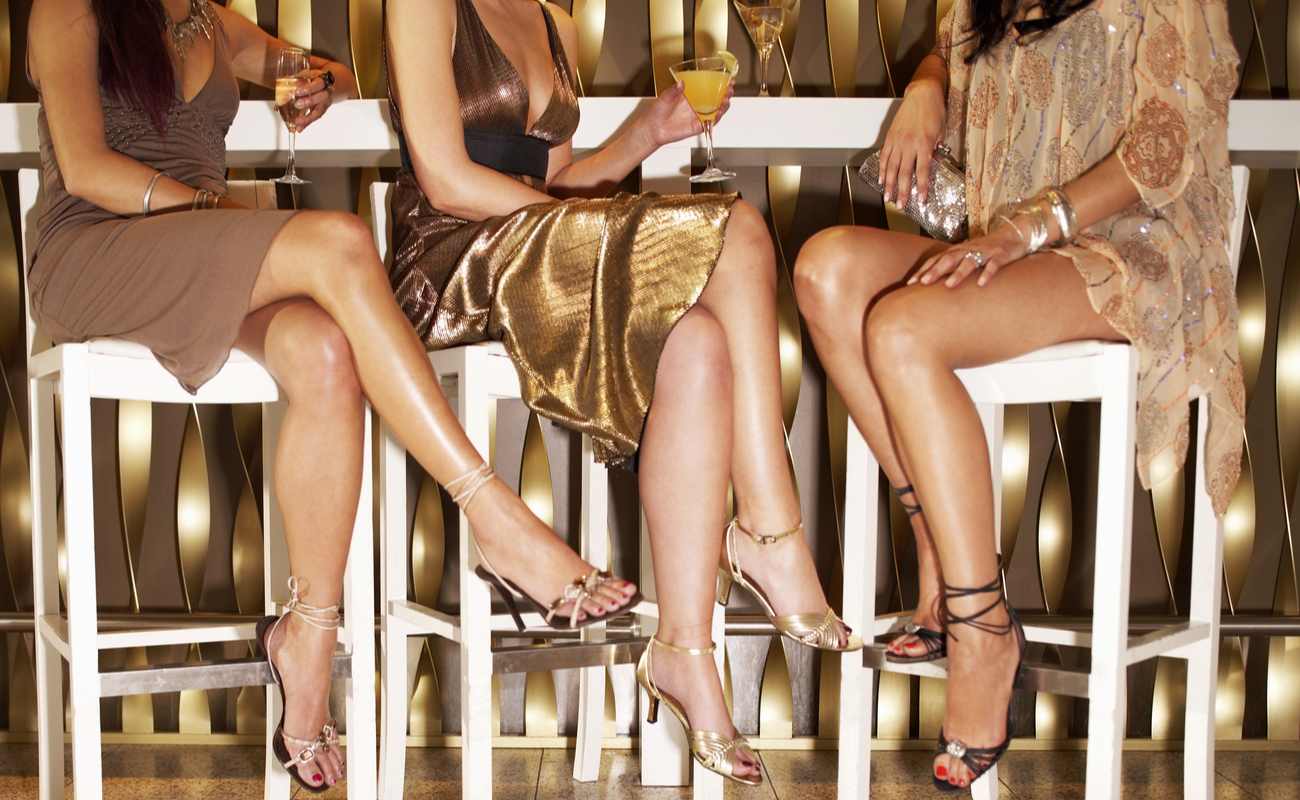 Perhaps a knee-length cocktail dress best sums up this dress code. At a black tie event, you would err towards an evening gown, whereas in a formal event, you can feel confident in a cocktail dress.
Semi-formal
Not many casinos set their dress code to semi-formal, but it is almost universally accepted. Semi-formal is a dress code that caters for morning events through to late evening. As a result, the clothing choices cater for a level of comfort while retaining a degree of elegance and style.
Semi-formal for men
Semi-formal still requires that men wear a suit. A pair of khakis or jeans would not be appropriate! There is, however, no need for a tuxedo. A neat business suit – preferably a darker color – would be the go-to. If you have a vest or waistcoat, that can be worn as well.
Your shirt does not necessarily need to be white, but it should be a conservative color or pattern. The tie color should match the shirt. There's no need to wear a bow tie for a semi-formal occasion. Your socks should also be a conservative color, and the shoes either brown or black leather.
In modern times, it has become acceptable for semi-formal to not include a tie. A neat shirt and suit remain a must, though, even more so if you don't wear a tie. But if in doubt, wear a tie. You can always take it off if you feel overdressed.
Semi-formal-for women
The biggest difference between semi-formal and formal is the length of the cocktail dress. It should be no higher than the knee in a formal environment, whereas on semi-formal occasions, you can go slightly higher. Along with the cocktail dress, there are other options of clothing that are appropriate.
Semi-formal options for women include a neat dress, a dressy blouse with slacks, or a dressy skirt and top. Color-wise, it is always best to err towards evening conservative colors. A beaded dress is also a good option.
Business formal
As the name suggests, business formal is the type of clothes that you'd wear to work. These days that has become increasingly informal, so with time, this dress code may need to consider a different name! It basically means presentable and professional, and describes the clothes you'd wear if you were giving a presentation at work.
Business formal for men
Business formal and semi-formal are considered at the same level for men. Both require a business suit, shirt, and tie, with leather shoes. As with semi-formal, you can go without a tie in business formal. Perhaps the only difference is that you wouldn't include a vest or waistcoat in business formal.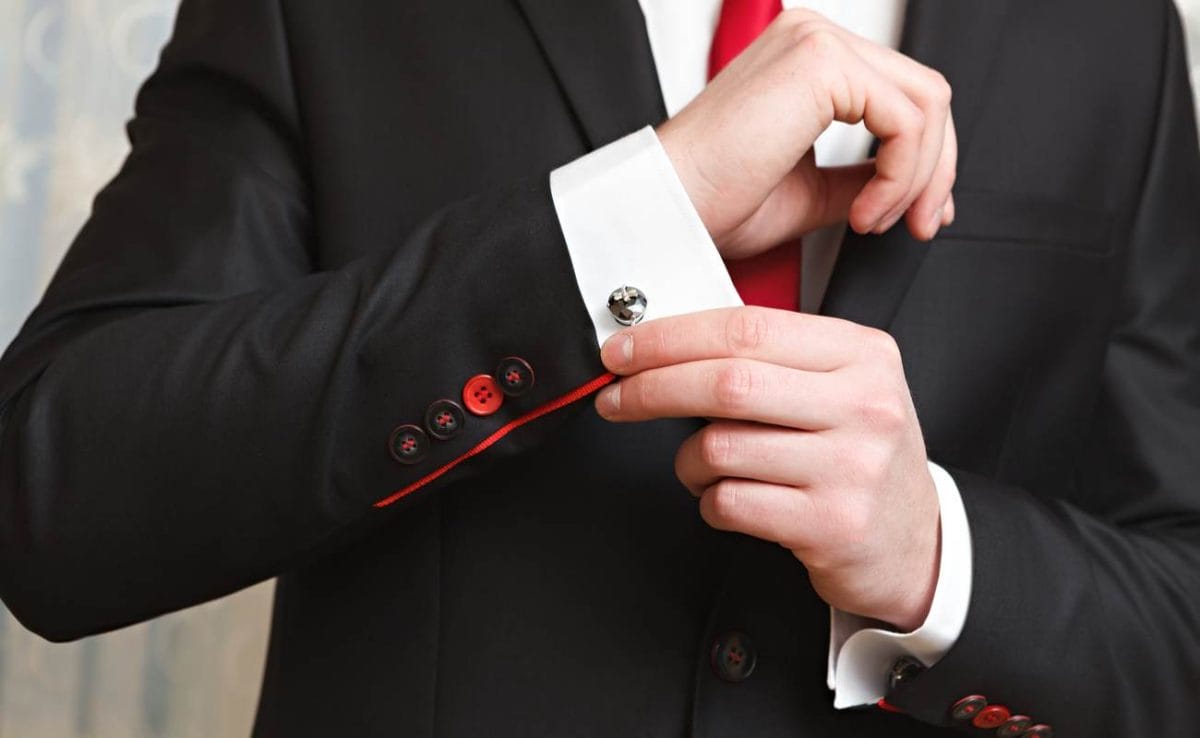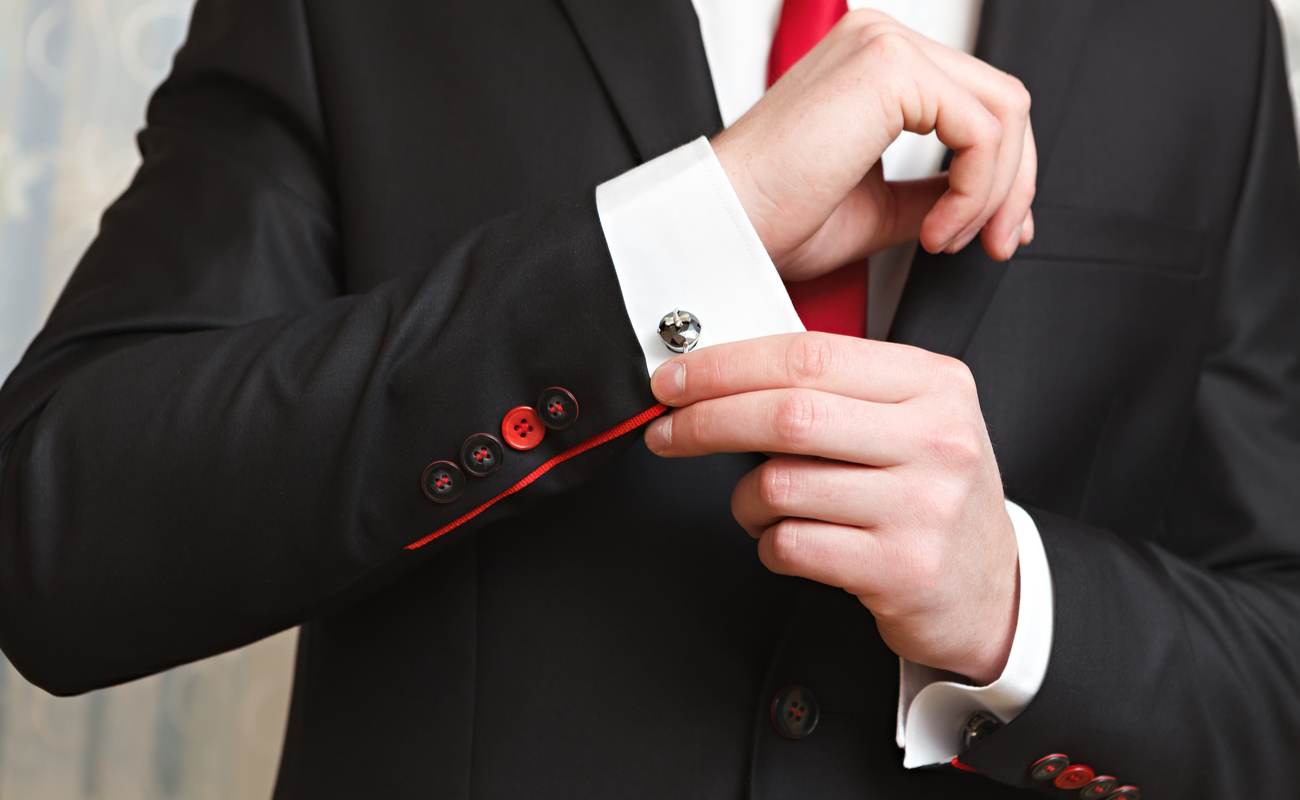 Business formal for women
For women, business formal is slightly different from semi-formal. Business formal could be considered a more corporate dress code, with business suits and dresses the main attire. Business jackets, stockings, and heels are also often associated with business formal.
Business casual
Business casual is the most common type of casino dress code at the moment. This includes almost all casinos, not just the world-famous ones. Business casual is a lower rung to business formal. It's neat, comfortable, and professional, but you're not going to be leading a presentation.
One thing to consider when visiting a casino with business casual as its dress code is that there may be other areas of the establishment that require a higher (or more formal) dress code. For example, an exclusive bar or restaurant may require formal wear. Before heading to the casino, make sure that you consider what areas of it you'd like to visit so that you can avoid asking a stranger to borrow their tie or jacket!
Business casual for men
Raoul in Fear and Loathing in Las Vegas is a good example of business casual. It requires a sports jacket and a collared shirt. The shirt could be a dress shirt, a casual button shirt or an open-collar shirt. The first thing that staff will look for is a collar of sorts. A tie is completely optional.
In business casual, slacks and khakis are acceptable, but jeans would not be considered business casual. Shoes-wise, you could wear loafers, but not sneakers.
Business casual for women
Business casual for women is close to casual but still professional. An easy rule of thumb is to think: would I wear this at work? If the answer is no, then it's too casual. Business casual includes collared or knitted shirts with a sweater. It also includes skirts, pants, and khakis. The skirt can be shorter than knee-length but should not be a mini skirt. The main thing is to not make it too revealing (although determining what is "too revealing" is in itself subjective).
Smart casual
Smart casual is similar to business casual. The main difference is you can remove the corporate element from the dress code. It is slightly less formal than business casual in that you wouldn't need to consider if you'd wear the outfit in a corporate environment. Perhaps a more appropriate question would be: would I wear this in a startup business environment? You wouldn't find too many casinos with a smart casual dress code, as it could be interpreted as slightly too casual.
Smart casual for men
Smart casual is the first time that jeans and a T-shirt would be acceptable in a dress code. You could even be accepted wearing a clean pair of sneakers, although this would be a risky call. A smart casual outfit could include a blazer, a button collared shirt or T-shirt, and a well-maintained jersey.
Smart casual should still look neat and presentable. You don't need to tuck in your shirt, as long as it looks neat. Shoes-wise, it's perhaps safer to side with a pair of loafers than your favorite sneakers.
Smart casual for women
A smart casual look should always be polished and comfortable. You can wear a jumpsuit, jeans, khakis or a skirt. A shirt and jersey are also smart casual. The shirts don't necessarily need to have a collar. In terms of footwear, you should stick to heels, although you could go for thicker heels or flats for more comfort.
Smart casual should bring out more of your personality than business casual. While still professional and elegant, it should be softer than business casual.
Casual
In the context of a dress code, casual doesn't mean "anything goes." It still needs to be neat and presentable. This means nothing offensive or polarizing. Military uniforms, jeans with holes in them, and shorts with sandals are not permitted. There still needs to be an evident level of respect for the casino establishment in your attire.
Casual for men
For men, a casual dress code includes clean jeans, khakis, or cargo pants. These can be paired with a neat shirt, polo shirt, or plain T-shirt. Loafers would still be the main footwear, but clean sneakers are also accepted.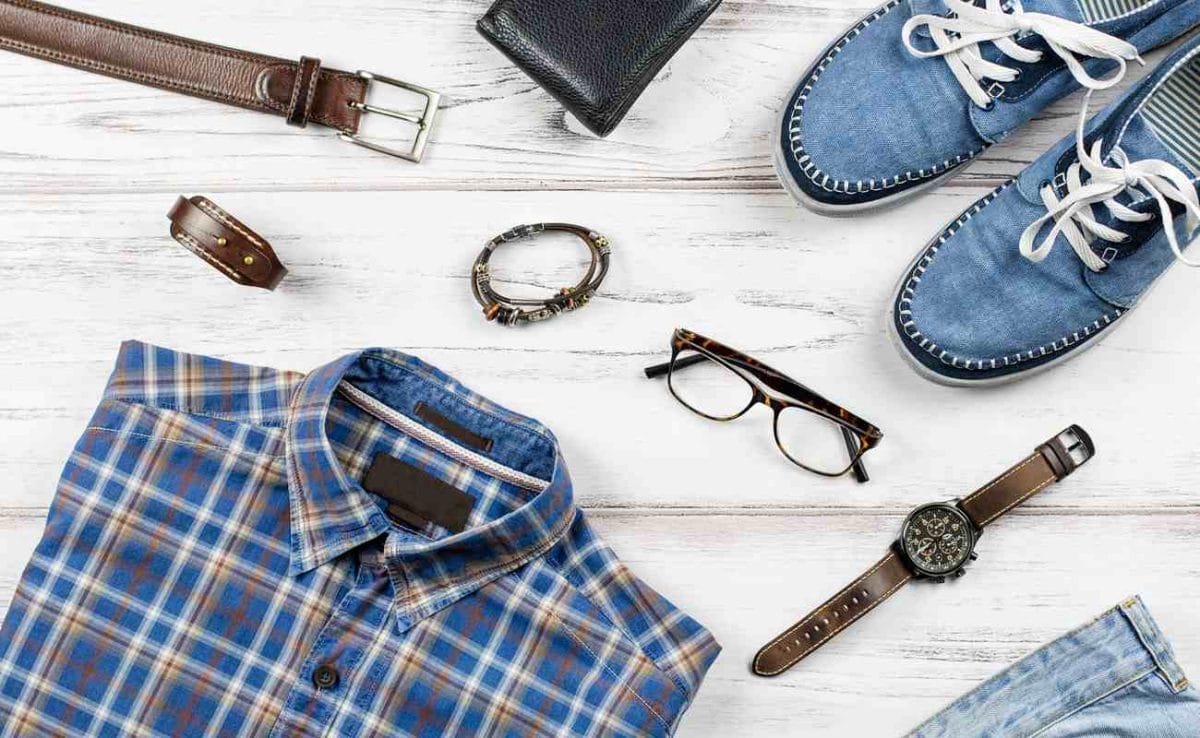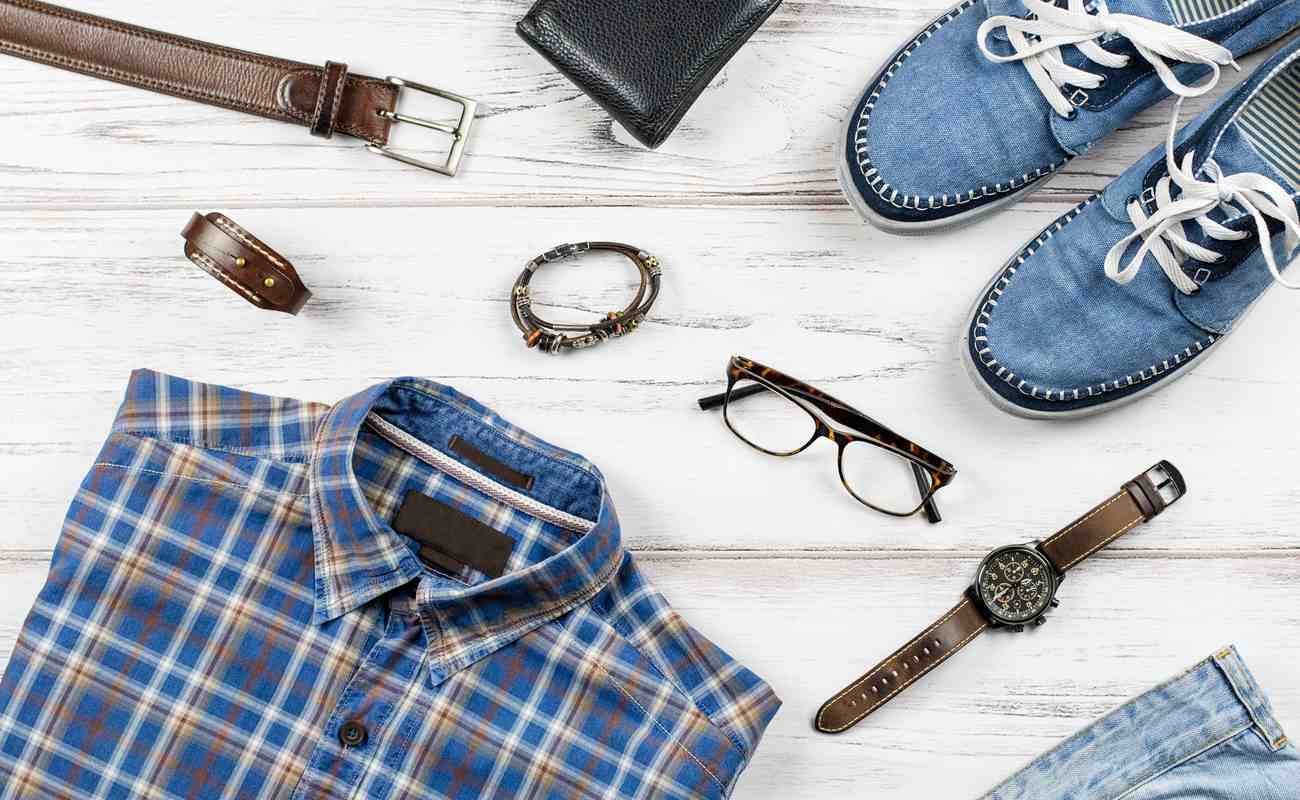 Casual for women
A casual dress code for women is pretty broad and includes skirts, neat shorts, jeans or khakis. Casual tops could be plain T-shirts, blouses, polo shirts, or turtlenecks. Colorful summer dresses are also accepted. Footwear could be small heels, flats, or sneakers. Casinos have an aversion to sandals, so make sure not to wear them with your outfit.
"No dress code"
Sometimes a casino doesn't clearly say what its dress code is, while other casinos claim to have no dress code at all. What is the best thing to do in these situations? The first thing is to probe a little deeper. If a casino doesn't indicate its dress code on its website, it's advisable to call the casino directly. You wouldn't want to travel a fair distance only to have to turn around and drive back. Equally, you wouldn't want to spend hours on the casino floor only to realize that you're inappropriately dressed to enter the bar or restaurant.
It's always advisable to be overdressed rather than under-dressed for the casino. Business casual is a great dress code to default towards. If you're still unsure if there is a dress code, you should wear or pack the following clothes to be on the safe side.
General casino clothes for men
An ironed long-sleeve button collared shirt with a pair of khaki pants and loafers will make you look professional and comfortable. If it's colder, opt for a formal jacket, or a sports jacket if you don't have one available.
General casino clothes for women
A safe bet for general casino clothes would be a sophisticated long cocktail dress. It should not be shorter than your knees. On top of this, you could wear a wrap or a sweater that matches the dress. Your footwear could be heels or flats, depending on your preference.
Different casino areas
Casinos will often be divided into sections. There is the main floor with the table games and casino slot games, but there are sometimes separate poker rooms, sports betting areas, VIP sections, and private rooms. Just like the restaurants, bars, and event areas, these different areas of the casino could have varying dress codes. If you know beforehand what type of game you'd like to play at the casino, you can prepare your outfit accordingly.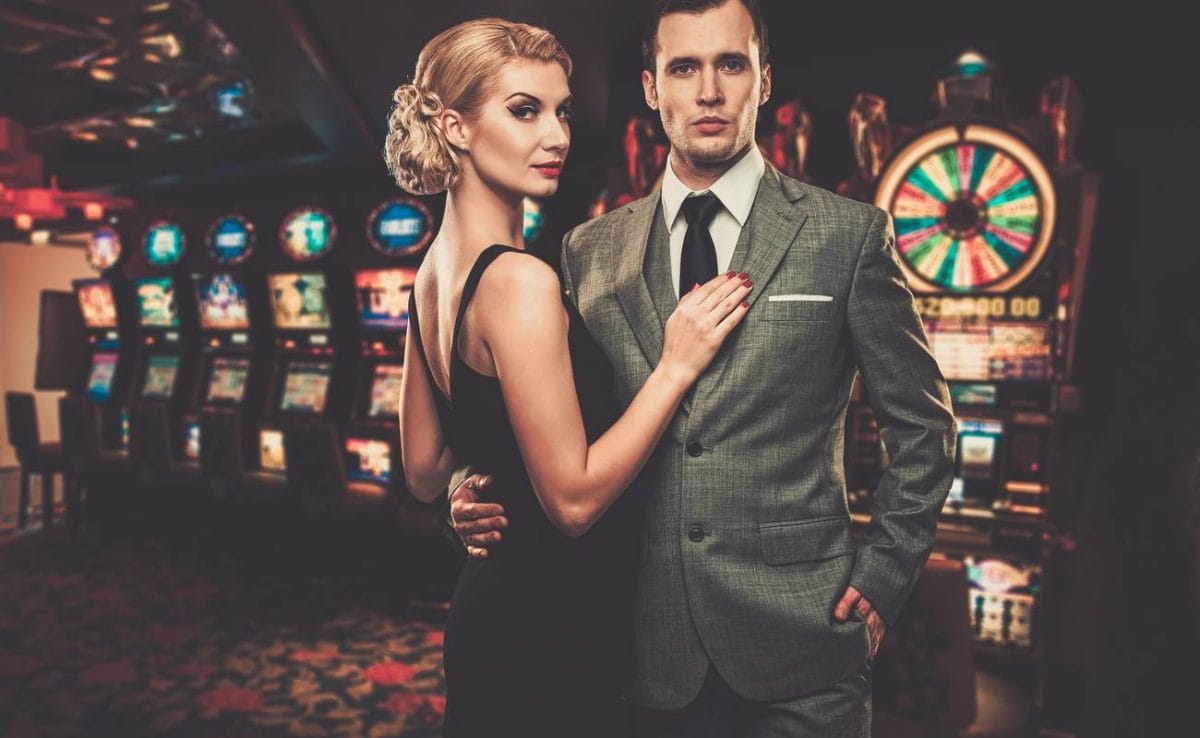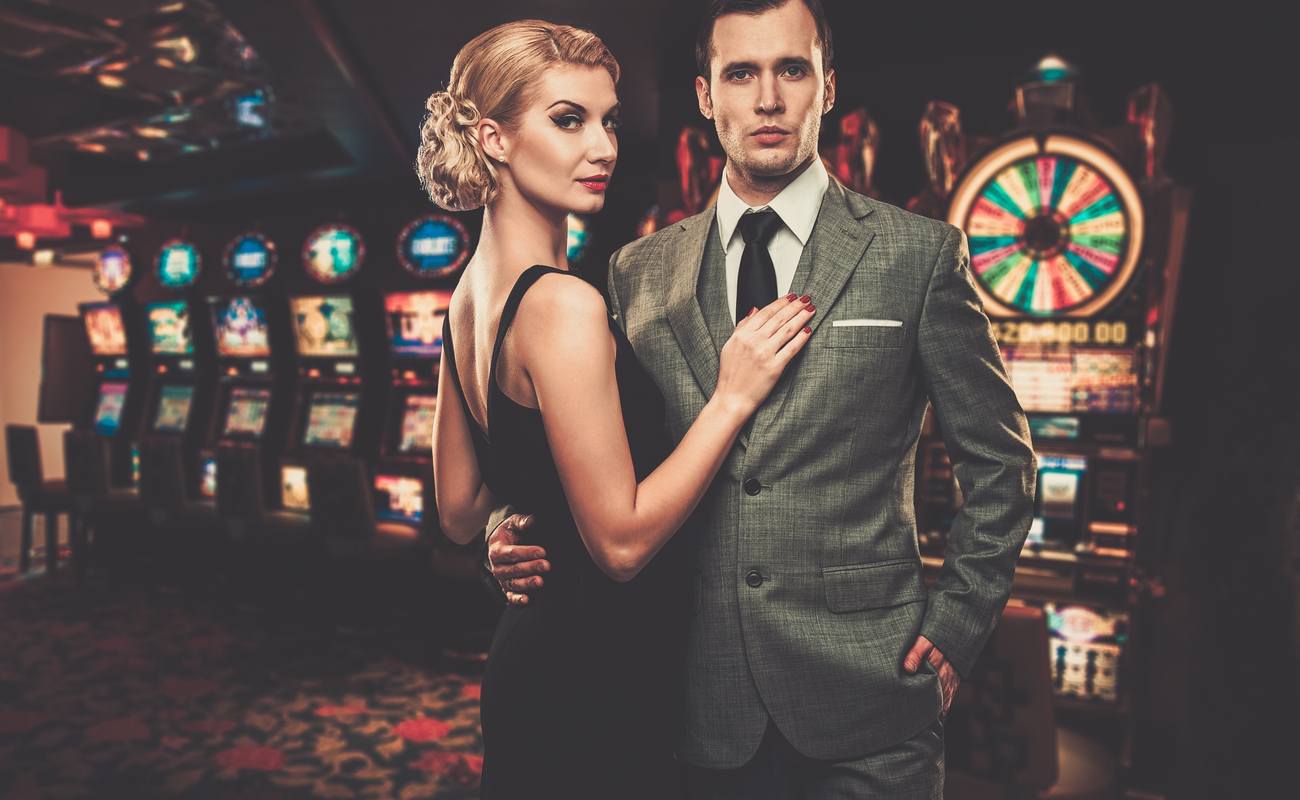 Select your outfit mindfully
A casino should indicate what its casino floor dress code is on its website. The casino floor is the main gambling area. The table games will have a casino staff member present as the dealer. Some might think that a table games dress code would be stricter than the slot machines, but this isn't the case. As they're both on the casino floor, they'll both have the same dress code.
If you're going for the slots, you might just dress to meet the dress code and not for human interaction. However, if you're going for the table games, you might want to put a bit more thought into your outfit – all the way down to the accessories: watches, jewelry, and even aftershave or perfume, if you wear it.
A well-considered blackjack dress code, as an example, could set the tone for your game with the dealer. If you arrive in jeans and a plaid shirt, the first impression could be that "this player is a card counter." If you arrive in a tuxedo, you could be assumed to be a high-roller. Table games have an element of human interaction, and these first impressions really count.
For a game like poker, perceptions of appearance are even more influential. Here, you're not playing against the dealer – you're playing against the other players. You'll be watching them, and they'll be watching you. Refining your poker dress code could help you step into character, hide your bluffs and bring out bigger bets from other players. 
You might want to think again if your outfit makes you look like a seasoned gambler, a wealthy high-roller, a celebrity in disguise, or even a newcomer who doesn't know what they're doing. If you're serious about your table games, it's a good idea to make your table games dress code a part of your game strategy.
When it comes to poker rooms and poker tournaments, the dress code is often open to interpretation. Many times, players will wear outfits in an attempt to put other players off their game. This could include strange sunglasses, a very suave tuxedo, or ladies wearing a low-cut top revealing cleavage.
Most poker tournaments don't have a dress code, other than no sandals or flip-flops. The rest is up to you and your poker persona.
Quick dress code tips for the casino
It can be rather overwhelming deciding what to wear to the casino, especially after this extensive breakdown! But if you're struggling to find something to wear, and you know there isn't an incredibly formal dress code, keep these points in mind:
Absolutely no flip-flops, sandals, or sneakers should be worn.
Don't wear old, worn-out, or torn clothing.
The dress code is generally more relaxed during the day but will become more formal as night falls.
Make sure to check the dress codes for the different areas in the casino, such as the lounge or nightclub.
The more exclusive the casino, the stricter the dress code will be. Ensure that you dress the part.
Online casinos
Choosing an outfit for a casino can be a frustrating dilemma. Perhaps you don't enjoy wearing formal clothes and don't see why you should be forced to wear them in a casino. You might also find the personal interactions taxing, especially if you're well known. You could feel that it's getting in the way of enjoying the games. If this is the case, it is fairly safe to assume that you've explored playing online casino games, such as online slots and blackjack.
With the increased legislation and regulation of these virtual casinos, you can now play casino games online safely and securely from the comfort of your home. And unless you have a household dress code (as if,) you can dress in absolutely your most comfortable clothes!
When it comes to online poker, this brings a different element to the game. When you play poker online, you won't be able to see your opponent's clothing. This means you won't be able to judge their bets and hands by their appearances, and bluffs become more difficult to read as a result. For many, this is one of the best online casino traits: the focus of the table games becomes more about the games themselves and less about the interpersonal dynamics.
At a casino online, real money is still exchanging hands regularly, so the intensity of the game remains. The focus on the gameplay makes every decision heightened and entertaining. As a result, the online gambling industry continues to attract newcomers in droves.
When selecting a casino site, it's important to do your research. Make sure it's legal to gamble online where you live. Then see which casinos are registered for your area. The best casino sites will be licensed with reputable gaming regulatory bodies.
The next step is to research what you'd prefer to play. The best casino sites will offer sports betting, online poker, and a carefully curated list of available online casino games. With a healthy welcome bonus, it could be the first time you sit back with your sandals on (socks too, if you must!) and ask the dealer to "hit." There is a whole world of fun online slots and live dealer games that won't require a strict dress code. Simply focus on enjoying the games.
Choose your own dress code with Borgata Online
At Borgata Online, we only want you to dress in something that makes you feel good and in which you're at your most comfortable. Whether you're looking to play live dealer games, slot machines, table games, or anything else in between, you can enjoy our casino experience wherever you are (and whatever you're wearing). Register with Borgata Online and enjoy some fun games in your favorite outfit.