Every form of entertainment finds its way to the internet eventually, which is why there are so many amazing online casino games to choose from. Even the most traditional games are played online these days. Take bingo, for example. It was once considered a pastime for older folk, but now the field's wide open as more people of all ages experience the excitement of playing bingo online. The biggest growth comes from players aged between 25 and 34. It's a totally new demographic for online bingo gambling that makes for an exciting future.
It's easy to understand this surge when you realize there are more ways than ever to play bingo online. In addition to the classic 75- and 90-ball versions, there are also special 50- and 60-ball versions, among many others. The gameplay is a bit different, too; instead of listening to a bingo caller, prize winners are notified automatically. Multiple tickets, the availability of in-game chat rooms and tailored promotions are further reasons to enjoy bingo online with friends. No wonder the online casino industry has taken bingo on board big time.
It's an exciting development because now the bingo community can enjoy the same incredible gameplay and production values that are associated with online slots. Playing online bingo for real money is even more exciting when the games are wrapped in rich themes designed to keep you entertained for hours. Let's take a look at some up-and-coming themes to look forward to for the remainder of the year.
Game-show meets bingo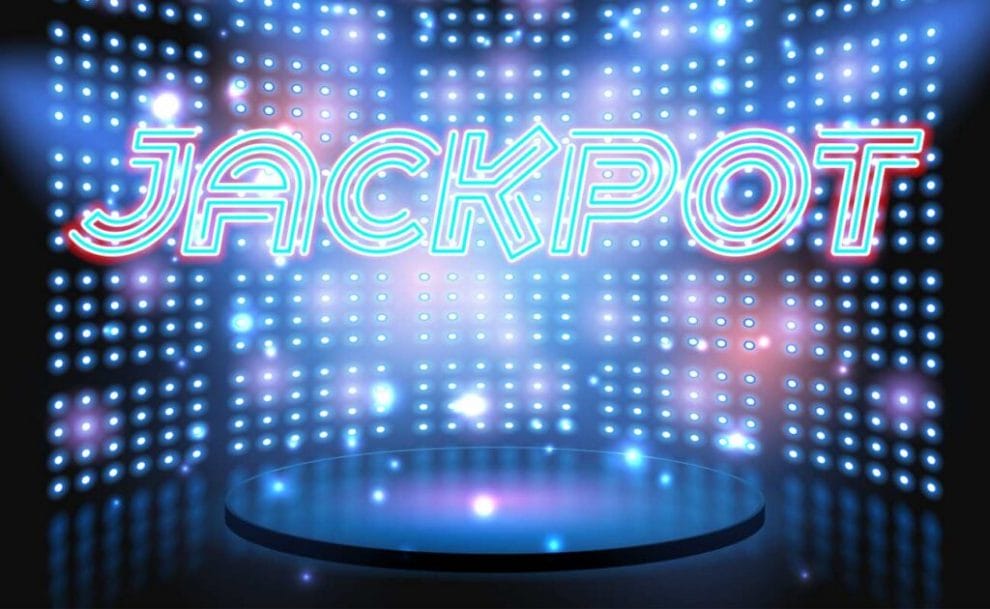 TV game-show tie-ins have been a fruitful growth path for online casino games. Online bingo games are no exception. The most popular bingo room that's based on a TV show is Deal or No Deal. Players get prizes for daubing one line, two lines and a full house, but there's also a unique Deal or No Deal feature prize. If any player wins the full house prize, they have to make the 'Walk of Wealth' to the 'Crazy Chair.' The banker offers them something extra at the end of the game. The player can either accept this offer, or they can reject it and choose the unknown contents of the Player's Box instead. In Deal or No Deal Multiplier, a red box opens to reveal how much the player's potential winnings will be multiplied by.
Another popular game-show bingo version is Britain's Got Talent bingo, which is based on a popular talent show of the same name in the UK. The Brits are crazy about this bingo version and we're pretty sure that American bingo adaptations of our own exciting game shows are in the pipeline, too.
Play online bingo with the gods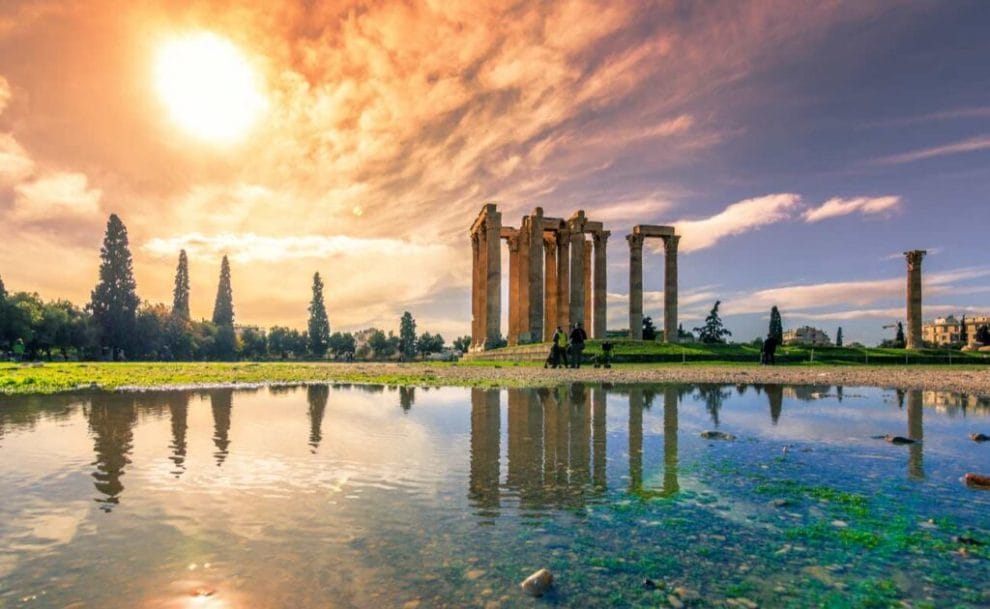 Mythology is a very popular theme in the online casino industry that has been taken up enthusiastically by the bingo community. Age of the Gods is a great example of a themed bingo room that's taken the world by storm. It adapts the successful Age of the Gods slot game series into an exciting 90-ball bingo game. Players will find it's truly next-level to play online bingo for real money in the Age of the Gods room, with its rich purple and gold palette, Ancient Greek theme, fancy border and heavenly music.
Adding to the fun and multiplying winning possibilities is the Arena of the Gods special feature. Every player who buys a ticket gets a chance to play this, provided they win a full house. The Arena of the Gods feature panel appears with nine gold coins at the end of the game. The winning player turns over coins to reveal a goddess or a god – Zeus, Hades, Athena or Ares. Lightning flashes and a prize is awarded when the player picks three of the same character. If it's Zeus, the prize is split among the players of that specific game. If it's Hades, the player keeps it all. Athena gives the community 75% and the player 25%, while Ares provides the same in reverse.
It's obvious that themes combined with bonus features have tremendous potential. Age of the Gods already has its own spinoff room names, including Breakfast at Hera's, Riches of the Earth and Aphrodite's Sunrise. Expect to play bingo in a lot more rooms like this online.
Bingo's take on slots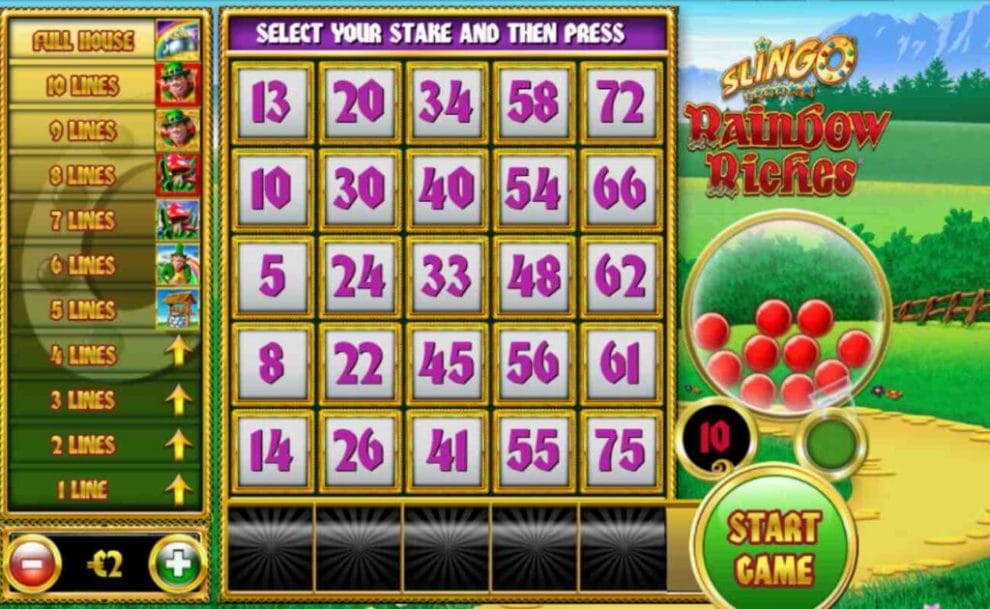 Another big hit theme in the online bingo world is Slingo. It's basically bingo combined with the best of casino slots, so you get the best of both worlds! The aim of the game is to complete lines and coveralls (when you have a pattern where you must cover the whole card to win) on an interactive 5×5 bingo card. Numbers appear on a reel at the bottom of the grid and are marked off automatically. Players collect win lines or 'Slingos' as the game goes on. Special symbols such as jokers, super-jokers and the devil boost the fun and multiply potential wins.
By completing Slingos across the card, the player levels up (usually by climbing a Slingo ladder within the same game screen) until they reach the top level – full house. Cash prizes, bonus games, multipliers and jackpots open up as the game progresses.
Some great new Slingo themes include X Factor, Rainbow Riches and Monopoly. Then there's Slingo Showdown, which adds poker to the mix. The game is played with cards instead of numbers and the player must be dealt a scoring poker hand to win.
According to our players, these are the best Slingo games to explore this year, all with their own unique themes:
Lucky Larry's Lobstermania Slingo
High roller? Take to the high seas alongside Lucky Larry, a particularly fortunate fisherman in search of the ocean's many treasures. A maximum win of 1,200x your stake is up for grabs, which means you have the opportunity to claw your way up every rung of the prize ladder to snag wins and bonus features. The Buoy bonus is especially attractive, with a variety of lobster pots each hiding a cash prize and one pot concealing the Golden Lobster. Find this sea creature to add a special secret twist to the game.
Slingo Starburst
Looking for a laid-back Slingo game? Low-volatility title Slingo Starburst is sure to fit the bill. NetEnt's Starburst online slot is world-famous; Slingo Starburst is a spin-off of this ever-popular casino game. There's a maximum win of 1,500x your stake and a bonus feature in the form of a Win Spin Bonus Ladder. Earn consecutive Slingos to climb the rungs and access incredible prizes. 10 consecutive Slingos will send you rocketing skyward to the very top.
Slingo Sweet Bonanza
If you have a sweet tooth, Slingo Sweet Bonanza will definitely hit the spot. Boasting a deliciously enticing candy theme and yet another Slingo title inspired by an existing online slot machine, this Slingo Sweet Bonanza is best known for its bonus 'pick' game. Earn 'picks' by completing as many Slingos as possible, following which, you'll choose between four bomb symbols to unveil a multiplier. Once you've exhausted all your picks, you'll get a short time to scan the screen for a lollipop. Locate it within a few seconds to repeat the bonus game and accumulate even more points.
There's a Slingo game for practically every theme! With Slingo, the sky's the limit. The great news is that you can expect to see a bunch of exciting new titles rolling out this year and into 2023. Watch this space!
Learn how to play bingo online at Borgata Bingo
At Borgata Bingo, you can try your luck playing real bingo online, including the classic 75-ball and 90-ball bingo games, as well as jackpot slots, Slingo and many more exciting titles. You can also check out our blog to learn about your favorite casino table games, including the differences between 75-ball and 90-ball bingo cards and the benefits of playing bingo on your mobile phone vs. your desktop.
See what incredible gameplay is on offer when you play online bingo. Download the app via iOS or Android or register online to join the party at Borgata Bingo.