If you're a fan of playing games at your favorite online casino, you've probably already tried out both casino table games and online slots – but have you given online bingo a go yet? Often associated with older gamblers, bingo is actually now one of the most popular go-to online casino games for people of all ages. In fact, figures say that the overwhelming majority of people who play bingo online fall into the 25- to 34-year-old "millennial" age bracket.
The enduring popularity of the so-called "beautiful numbers" game is thanks to its reimagination online: There are a few different versions of the game available, with the two most commonly played being 90-ball bingo and 75-ball bingo. While one can't be deemed "better" than the other, these variants differ quite a lot. At the end of the day, the version you choose will depend on your personal preferences, so it's worthwhile giving both games a whirl before picking your favorite. Here are some details that are good to know before getting started.
90-ball bingo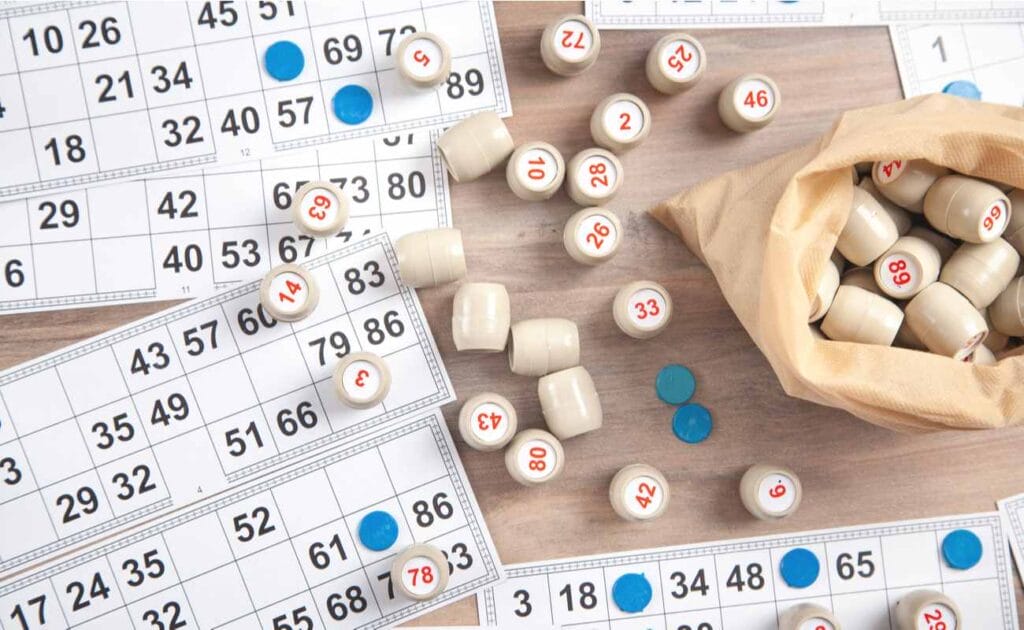 History
Most will agree that 90-ball bingo is the more traditional version of the game. It's certainly the one most commonly played in the UK as well as parts of Europe and Australasia. Both versions are thought to have originated in Italy back in the 1530s, inspired by the Italian lottery known as Il Gioco del Lotto d'Italia. The game quickly took off and soon started spreading across Europe, with exceptionally high rates of play in France and Great Britain in the 17th and 18th centuries.
Unsurprisingly, the original version looked a lot different from today's version, but it wasn't until the 1920s that the game we all know first came to gaming halls across the globe.
How to play 90-ball bingo
We'll concentrate on how to play this version online (it's actually very similar to your bricks-and-mortar bingo hall version,) and we'll do this by selecting virtual numbered balls rather than pulling the real ones out of a bingo ball cage!
First of all, you'll need to log in to your favorite online bingo site. Then, when you buy in to play a game, you'll be given a long strip of tickets comprising six bingo cards in a 9×3 grid format (just as you would in a real bingo hall.) The cards feature 15 random numbers between 1 and 90 spread across 27 squares (five in each row,) leaving 12 blanks. You'll see each number from 1 to 90 occurs only once within your strip of tickets, which makes it easier to follow the game as you won't have to rummage through your tickets looking for the same number on all your bingo cards.
When the game starts, a series of numbers between 1 and 90 are randomly drawn one by one by the gaming software, and players mark each off on the ticket where it appears. (You can also set up auto-daubing if you prefer, and the software will do it for you.) To win the game, you'll need to get a "full house," which becomes effective when you've crossed off all 15 numbers that appear on any one of your tickets.
Many people choose to play the 90-ball version because there are usually three main prizes instead of just one grand prize. These will go to the first person to land all five numbers in a single line, the first to complete two lines and – of course – the first person to get a "full house." There are often other prizes up for grabs depending on where you play, with many games awarding a small share of the jackpot to the second person (and possibly the third) to achieve any of the above.
75-ball bingo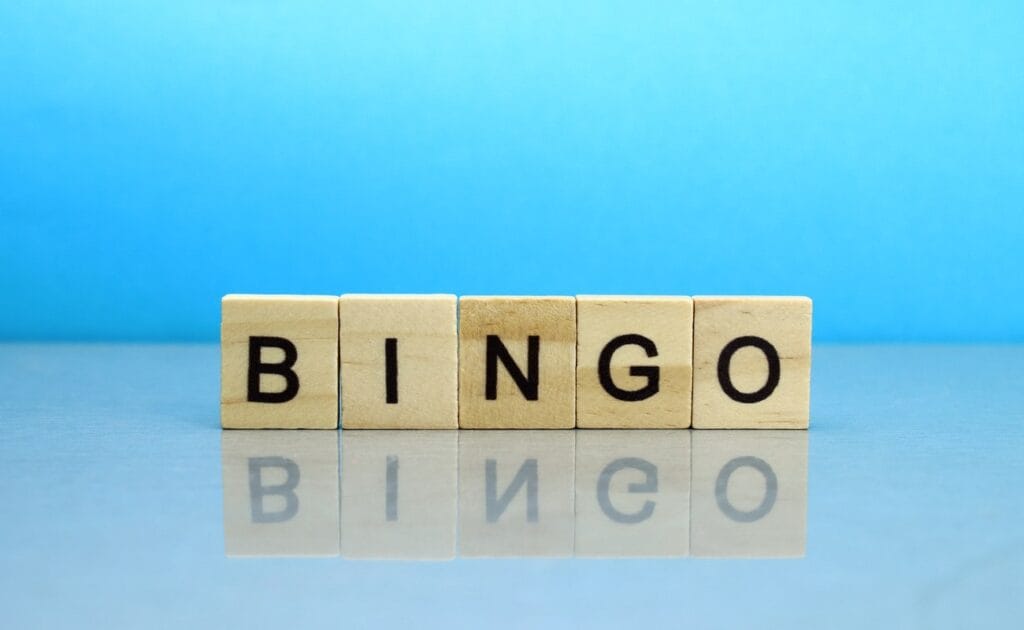 History
The version of the game most commonly played across the US is 75-ball bingo. Its history is similar to 90-ball, although it's generally thought that this version is the slightly younger of the two. One way or another, it's certainly developed its own fan base here in America, both at brick-and-mortar establishments and online, boasting more than 6,000 pattern combinations on a single card. If that seems overwhelming, you can find the most common patterns in the 75-ball game here.
How to play 75-ball bingo
When you first try the 75-ball version, you may find it a little more complex than its 90-ball counterpart. Instead of ticket strips, players buy a single bingo card displaying a 5×5 grid of 24 randomly selected numbers between 1 and 75 surrounding a star-marked square in the center. The same numbers could show up on lots of different cards, meaning that gameplay is often a little bit slower. Each of the five columns on the card is represented by a letter spelling out the word "BINGO," with numbers listed in multiples of 15 (so the first column will contain five numbers between 1 and 15; the next column, between 16 and 30; and so on.) The ultimate goal is to complete a predetermined pattern of numbers in order to win the single prize. But while there's only one winner for each game, it's a whole heap of fun to play… just remember to set a budget or bankroll for how much you're going to spend before you start, or you might get carried away in the excitement!
Differences at a glance
There is one way to win when playing the 75-ball variant, whereas the 90-ball version offers three prizes, lending to a greater chance of winning.
75-ball games usually have a higher jackpot.
90-ball games are played at a faster pace and boast a simplified number system making them ideal for multiple cards.
While both variants have chat rooms when playing online, the 90-ball chat rooms usually host chat games too.
Other variations
While they are definitely the most popular, there are indeed many other types of bingo games to play aside from your regular 90-ball and 75-ball versions. These include Bingo Roulette, 52–ball bingo and 80-ball bingo. If you're a big fan of playing lightning-fast games at online casinos in the US, you can't go wrong with 30-ball bingo, also known as "speed bingo." Slot lovers will be pleased to discover that there's even the option to try Slingo, which is an exciting mash-up of both bingo and slots.
Enjoy the very best online bingo games at Borgata Bingo
At Borgata Bingo, you can try your luck on a range of exciting games, including the classic 75-ball and 90-ball bingo games as well as jackpot slots, Slingo and many more exciting titles. See what incredible gameplay is on offer when you play bingo online. Download the app via iOS or Android or register online to join the party at Borgata Bingo!