Tired of your usual go-to online casino games? Keen to give online bingo games a try and ensure a streamlined experience from start to finish? If so, you might be wondering which device is better to use: your desktop or your mobile.
Read on to discover the pros and cons of both before deciding.
The pros and cons of playing online bingo on your desktop
There's something so relaxing about sitting down to enjoy a couple of rounds of online bingo games. That, plus the fact that most modern desktops promise impeccable performance and graphics, can make desktop gameplay extremely appealing. For players who wear glasses or don't have perfect eyesight, a larger screen can also make online games less strenuous and, as a result, much more enjoyable.
Of course, an important negative to keep in mind when playing on a desktop is you're pretty much bound to where your desktop is stationed, which means that playing on the go isn't possible.
The pros and cons of playing online bingo on your mobile
Is bingo your favorite pastime and a fun way to escape from real life for a while? If so, then you'll love being able to play bingo on your mobile device from wherever you are, whenever you need a break. Also, since most smartphones and tablets now boast impressive specs, there shouldn't be any difference in graphics or performance when playing bingo on a mobile device compared to when playing on a desktop PC.
The only downside of using a mobile device is the screen size screen. If you're used to playing online casino games on a desktop, the screen downgrade might feel quite significant, but if you often do other things, such as work or read using your mobile device, it's unlikely that you'll notice a big difference.
The bottom line is that playing on a desktop or a mobile device depends on each individual's preference and lifestyle – and there's absolutely nothing stopping you from switching between the two whenever it suits you!
Borgata Bingo: Desktop and mobile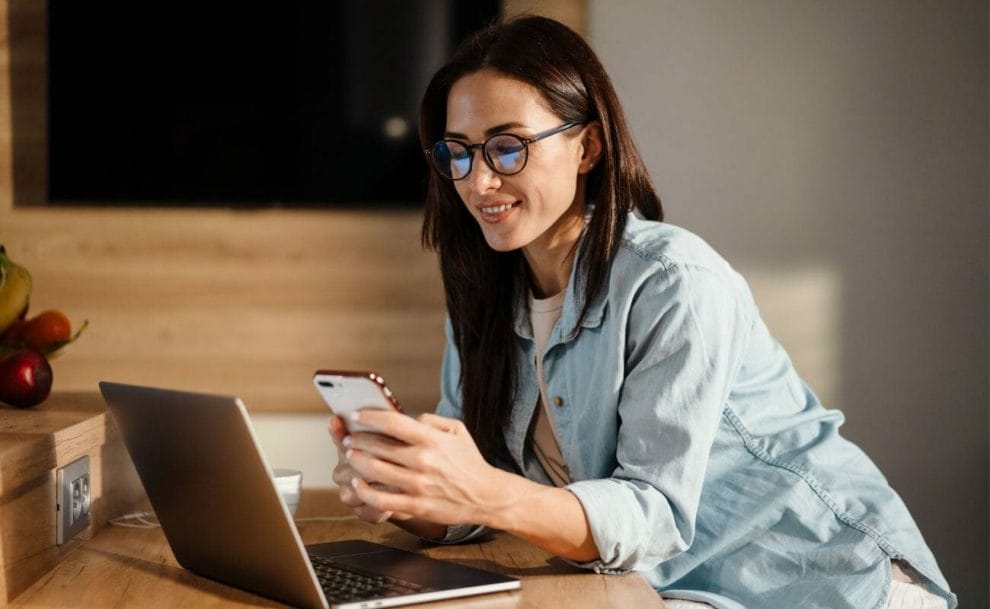 Wondering how to play bingo online? Great news! Whether you prefer to play bingo online on your desktop or your mobile (or both!), we've got you covered.
Our website is packed to the brim with live bingo rooms and Slingo titles to keep you busy for hours on end. Just keep in mind that if you want to play on your desktop, you'll need a modern browser supporting the latest HTML features. We recommend either Microsoft Edge (Edge 17), Firefox (last three major releases), Safari (last two major releases) or Google Chrome (last three major releases). Note that it's important to keep your browser up to date to ensure you've got access to all of our latest security updates and features. Furthermore, you'll need to enable cookies and JavaScript on your web browser, use a PC with a minimum Intel Core i5 Processor (or equivalent) and have at least 8Gb RAM available.
Using your mobile instead? Make sure you have enough storage space available before downloading our Borgata Bingo app, available both on Google Play and the Apple App Store. The app allows you to play bingo, Slingo and online slots, and you'll also gain access to exclusive promos. Worried about security or customer service? Our mobile app promises 24/7 support, along with ultra-secure deposits and withdrawals, just like on our website.
The types of bingo games at Borgata Online
Now that you know you can play Borgata Bingo on practically any device, you're probably wondering what types of bingo games await you at Borgata Online. Here are a few favorites:
Borgata 75: Looking for a live bingo game where you play against real people? Borgata 75 is one of our live bingo rooms, following the rules of 75-ball bingo, which is also commonly referred to as "pattern bingo." New tournaments start every few minutes, so playing on your schedule is easy.
Borgata 90: This is another live bingo room with new tournaments starting every few minutes, but this time following the rules of 90-ball bingo. Not sure how to play 90-ball bingo? Be sure to check out our "how to play bingo" guide before getting started.
Slingo Advance: This is a classic version of Slingo with a Return to Player (RTP) of 95%, low to medium volatility and the chance to win free spins and profitable multipliers.
Slingo Carnival: Feeling festive? Head to the carnival for a faster-paced Slingo session in Slingo Carnival. This game boasts an RTP of 95.6% and is a medium volatility title.
Red Hot Slingo: Contrary to the other Slingo games on this list, Red Hot Slingo is a high-volatility game, offering the chance to snag bigger wins. The gameplay is hot and exciting, with an RTP of 96.33%.
Online casino games at Borgata Online
It's about more than just bingo online casino games, 75-ball bingo patterns and Slingo here at Borgata Online! We specialize in all sorts of casino classics, including live dealer casino games, casino table games, variety games, arcade games and so much more.
When you're ready to dive in and explore our full offering, feel free to register in minutes via our convenient mobile portal! We make it easy to play casino games your way.