Summertime is the perfect time to catch up on movies and TV series you might have missed and to play newly-released or seasonal online casino games. But with so many choices available to watch, sometimes you spend more time trying to find something to watch than you do actually watching. Let's make things simple for you. Here are some of the best films and series of the year that you may have missed. From the funniest movies about gambling to mind-bending sci-fi adventures, there's a new release for every taste.
The best TV series to binge-watch right now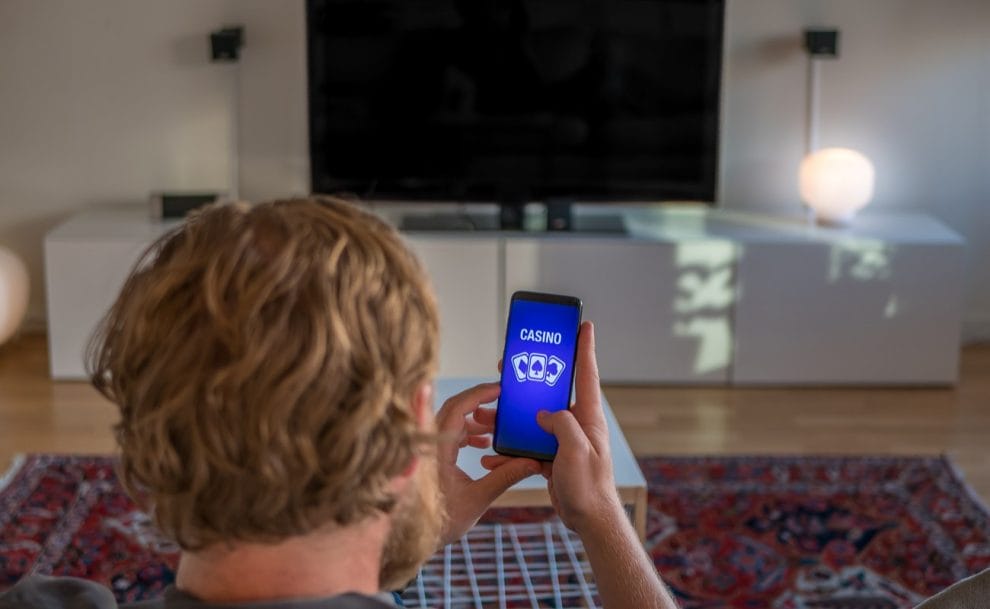 Whether you're catching up on a series you've already started or you're discovering your new favorite characters for the first time, a good series binge is the best accompaniment for a relaxing session playing some online slots and table games. Let's take a look at some of the most binge-worthy series you can watch right now.
House of the Dragon
We know what you're thinking; you've been burned before by the final season of Game of Thrones and you can't risk another heartbreak. But hear us out. House of the Dragon deserves to be on our list after it beat the popular The Lord of the Rings: Rings of Power in ratings and success.
The show delivers everything fans loved about the Game of Thrones Series and George R.R. Martin's writing: multi-dimensional characters, heart-wrenching plot twists and divided kingdoms on the brink of war. Even though Westeros was a full display of the evil in humanity, House of the Dragon comes with a glimmer of hope, giving you flawed characters you still want to root for. Every moment in the show is not wasted, with an intricately crafted plot and backstory. This might not be the most binge-able entry on our list, but you should certainly watch it before you start seeing spoilers all over the internet. No matter where you stand with Game of Thrones Season 8, House of the Dragon is still one of the best new series to watch.
Bridgerton
Just in time for summer break is the release of the long-awaited season 2 of the Emmy award-winning series, Bridgerton. Shonda Rhimes' period drama follows London's elite in the Regency era in a must-watch display of romance, betrayal and wealth. Think of it as Gossip Girl meets Pride & Prejudice! Offering a lustful and soapy escape, this series has fast developed a cult following. Bridgerton was Netflix's second most-watched show ever (after Squid Games,) with 625.5 million hours of play in the first 28 days of its release.
If you're looking for the ultimate enemies-to-lovers slow-burn love story, the show delivers the most beautiful romance in the center of the season's drama and mayhem. Be careful of trying to watch while you play casino games online, though, as some moments will have you so glued to your screen that you might forget to press spin!
Stranger Things
If you're looking for a show to keep you entertained all summer long, with three epic seasons already out and a fourth released in 2022, Stranger Things is it. Three years have already passed since the last season, so whether you're new to Hawkins or have been watching religiously since the beginning, a Stranger Things marathon is on the cards this summer!
In May, the Duffer Brothers unleashed Vecna – one of the most formidable villains of the year – and we were never the same after it. Whether you watched the new season or if you missed it, you've probably seen this intriguing character in memes or posts. This season is touted as one of the best for the show, with a run time of nearly double the previous season and episodes that feel like sci-fi horror movies. After the jaw-dropping season 3 finale, watch the latest season to see all your biggest questions answered and to discover what's really lurking beneath the cursed town of Hawkins.
Derry Girls
There's no doubt about it; Derry Girls is laugh-out-loud hilarious. Set in Derry, Ireland, during the Troubles, the story follows a group of teens who attend a catholic school. Seems like a typical show, right? But the exceptionally authentic characters, quick banter and insane shenanigans make it easy to binge and immensely addictive. If you want to witness casting perfection, watch the Derry Girls troop in action. You'll feel like one of the lasses in no time.
If you're watching the third season, make sure you savor it since it's the last one. Each episode is 20 minutes and packed with so many jokes you won't be able to watch just one. If you struggle to understand the Irish accent, enable closed captions, so you don't miss any one-lines and witty comebacks. Even though fans are sad to see it go, the show is just as captivating during rewatches.
Inventing Anna
If there's one thing Anna Delvey is good at, it's bluffing. Even so, the greatest lesson casino table games players should take from this Netflix documentary is what not to do, especially when it comes to managing your bankroll. This riveting drama miniseries was released in February and if you haven't watched it yet, you have a lot to look forward to this summer! 
Delvey posed as a wealthy German heiress who managed to fool New York's most elite socialites while scamming banks, hotels and friends out of hundreds of thousands of dollars. Each episode starts off stating: "This whole story is completely true, except for all the parts that are totally made up." So you can be sure that the best bits of the incredible true story are all there, along with a welcome dose of drama and fashion to keep you on the edge of your seat.
More top series to watch this summer
Ozark
A League of Their Own
Our Flag Means Death
Abbott Elementary
Severance
The Sandman
The best movies to watch right now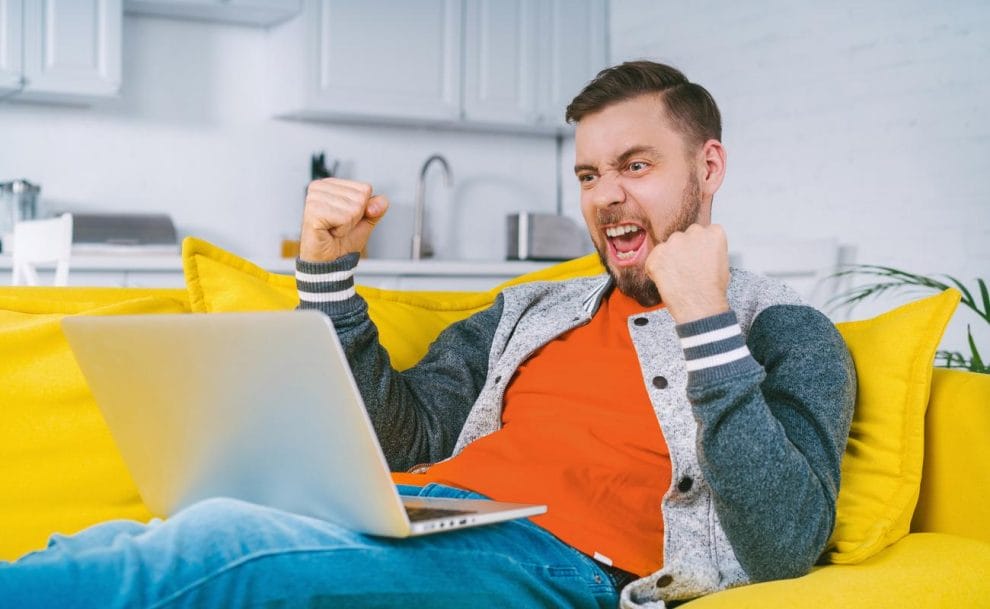 A good film can make or break an evening. That's why we've picked a few of the best movies to stream right now or watch on the big screen.
Top Gun: Maverick
Can a sequel surpass the original? Top Gun: Maverick proved it can. We all thought Joseph Kosinski's film would be just another fun, action-packed blockbuster film. But the sequel isn't just another star-studded action film; it could be one of the best movies of the year.
Despite many delays in its release, this Tom Cruise flick delivered the ultimate cinema experience with physics-defying fighter jet maneuvers and a story with genuine heart and soul. Even if you weren't a fan of the original 1986 action flick, give this one a chance. You might love it.
Everything Everywhere All At Once
In Everything Everywhere All at Once, the Daniels directing team does what no director has done before. The movie tells a deep family drama through a high-concept multiversal sci-fi story. The result is a mind-bending story that makes you question everything you think you know about the world and simultaneously reminds you to be kinder to people.
Everything Everywhere All At Once has so many bizarre concepts and ideas built into it, it's one of the bravest movies of the year. Expect to see universal family issues, time travel, silly moments, parallel universes and martial arts fights. If you watch this, you're really watching 50 movies in one. It's undoubtedly one of the best movies of 2022.
The Batman
Superhero films never grow old, especially not when Robert Pattinson is involved. With an even darker take than we've ever seen on the Caped Crusader, the film takes place in Gotham's underground, where the Riddler, a sadistic killer, leaves a series of cryptic clues. The 2h 56m movie stars Hollywood favorites, including the aforementioned Rob Pat, alongside Zoë Kravitz, Paul Dano and Colin Farrell. Released on March 4 of 2022 to critical acclaim, it has already topped $300 million domestic and $600 million worldwide at the box office and is set to be one of the most successful "part one" superhero movies ever.
Jurassic World: Dominion
If you're in the mood for a sci-fi adventure this summer, it doesn't get much better than a classic Jurassic Park film. Only this time, there's no park, the dinosaurs have taken to the world at large and the future of humankind depends on its ability to coexist with them.
The film showcases the surreal effects of the dinosaurs' escape and is probably the closest we'll get to imagining what it might have been like if they were still roaming among us. The idea of the world potentially coming to an end due to a dinosaur invasion seems almost fitting after the global events of the past few years!
The Card Counter
If you're an online poker player looking for a gambling or poker movie, put The Card Counter on your summer watch list. 
The movie follows a poker and blackjack player who is a former military investigator. As the title suggests, his playing strategy is counting cards. In the story, he needs to help a young man seeking revenge on a military colonel. Through their relationship, the two characters learn about revenge, redemption and guilt. The characters and their personal growth and demons will help you turn a mirror to examine yourself. Betting and table game fans will love the casino setting and the opportunity to see professional gamblers on the big screen.
More top movies to watch this summer
Black Panther: Wakanda Forever
Doctor Strange in the Multiverse of Madness
Nope
The Northman
The Woman King
Elvis
Since you can't always find the best series about gambling to watch, why not play casino games to add an extra element?
Best summer-themed casino games
Of course, it's essential that you get out and about during the hot summer months. But mobile games are a great way to keep yourself entertained during long road trips, while relaxing at the pool or during afternoon picnics in nature! Check out these top titles for summer vibes.
Melon Madness
Big Fishing Fortune
Tiki Fruits: Totem Frenzy
Red Hot Slingo
Aquatic Treasures
Watch while you play at Borgata Online
Regardless of whether you binge new movies or series this summer, be sure to take breaks and get into some online casino gaming action in between episodes. Register at Borgata Online and gain access to some of the best online casino games, including slot games, table games and our highly popular and immersive live dealer casino games.