Gambling movies are always a thrill to watch, with all that casino-floor action taking place. There are many classics that everyone should get around to watching at least once. Casino and Casino Royale are just two titles that are sure to pop up in conversations about classic casino movies.
If you're someone who prefers more lighthearted films with lots of laughs, we've got you covered. In this article, we'll highlight some of the funniest movies about gambling, from the action at various casino table games to some crazy adventures set in Las Vegas. If you're up for stepping away from the live casino action online to embrace a few laughs, this is the post for you! Let's take a look at some funny films that should be on your movie playlist.
The Hangover (2009)
The Hangover became an instant hit around the world. This classic comedy centers on a group of friends who make their way to Vegas to celebrate a wild bachelor party. There are non-stop laughs and plenty of chaotic scenes that will leave you shocked (or at least raising an eyebrow or two.)
The characters, played by Bradley Cooper, Zach Galifianakis, Ed Helms and Justin Bartha, head to Sin City for a crazy stag party. They wake up the next morning, unable to remember anything, and with the groom, Doug, missing! With little time to spare, the three friends have to retrace their steps to find Doug so that they can get him back home in time to walk down the aisle. Of course, there are fun scenes with Galifianakis playing casino games at Caesars Palace and more insanely hilarious moments, including Mike Tyson and his pet tiger.
The House (2017)
As the plot of The House goes, after the town takes away their daughter's college scholarship, a couple starts an illegal casino in their friend's house to try and make back the money. Will Ferrell and Amy Poehler play the lead roles as Scott and Kate Johanson, who are the parents of Alex (played by Ryan Simpkins.) Scott and Kate eventually resort to opening an underground casino that attracts many of the town's residents. You'll get to see some of the best casino games that will recreate what you see at a real brick-and-mortar casino. There's lots of gambling action, as well as some mob-boss drama that will keep you on your toes as you laugh at Ferrell and the rest of the cast's great comedic timing.
Last Vegas (2013)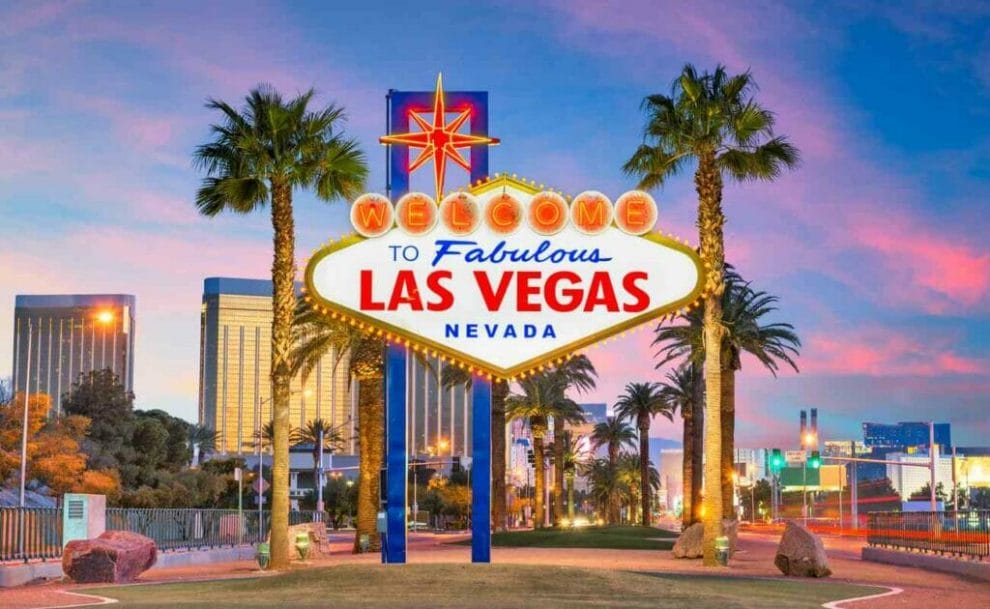 This 2013 American comedy stars an impeccable A-list cast, including Michael Douglas, Robert De Niro, Morgan Freeman, Kevin Kline and Mary Steenburgen. In this fun film, three retirees travel to Vegas to have a bachelor party for their last remaining single friend. While the characters are living their glory days, they quickly realize how the changing landscapes of Sin City will test their friendship in ways they could never have imagined. It's all about trying to revive youthful partying ways with some humor along the way. Last Vegas may not feature the best gambling jokes or scenes, but it serves as a great way to "visit" the entertainment capital of the world, if only in virtual form.
Focus (2015)
Focus is an American crime comedy-drama starring Will Smith and Margot Robbie. There's plenty of con-artistry and extravagance that take place in this movie as Nicky Spurgeon (Smith) takes Jess Barrett (Robbie) under his wing and teaches her a few of his dodgy maneuvers. There are many comedic tones in Focus, not least when Nicky bets increasing amounts of money against Mr. Liyaan (BD Wong) at a football game (not a tactic we would advise, of course!.)
The Sting (1973)
Learn how to play casino games in style or simply enjoy a good laugh with Hollywood legends Robert Redford and Paul Newman. The story of The Sting was inspired by real-life cons perpetrated by the brothers Fred and Charley Gondorff. Newman and Redford prove that charm, humor and a few plot twists can make a great film worth viewing. If you're into watching old movies that appeared before the days of online poker, then The Sting is definitely a must-watch. Prepare for cons to go wrong and some last-minute improvisations, which are sure to stir plenty of laughs.
Play the best online casino games at Borgata Online
We hope our list of funny gambling movies will make you chuckle and that you'll have tons of fun while you're watching them. If you're feeling inspired to play some online casino games, why not join Borgata Online and experience all that we have to offer? You can play all kinds of online slots, casino table games and live dealer games here at our online casino in the USA – the choice is yours!