Brace your thumbs and get ready for some of the best mobile gaming action you've ever experienced with these new and upcoming game releases for smartphones. From fast-paced action games to beautiful strategy titles, plus some brand new and upcoming online casino games that will keep you entertained for hours, there's no shortage of fun and exciting games coming to your mobile.
Let's check out some of the best upcoming mobile gaming titles you should be keeping an eye out for and some new releases that you should already be playing.
Apex Legends Mobile
Having dominated the battle royale genre on PC and consoles, EA and Respawn Entertainment have finally decided to port the incredibly popular and fun game Apex Legends to mobile. This squad-based shooter will get your heart racing as you try to outthink, outgun, and outlast the opposing squads in a constantly shrinking battlefield until yours is the last squad standing.
Apex Legends Mobile will be available for iOS and Android, but there's no official release date just yet. Be sure to keep your eyes peeled for this game when it releases on mobile, and claim your title as champion by wiping out the competition.
Deadmau5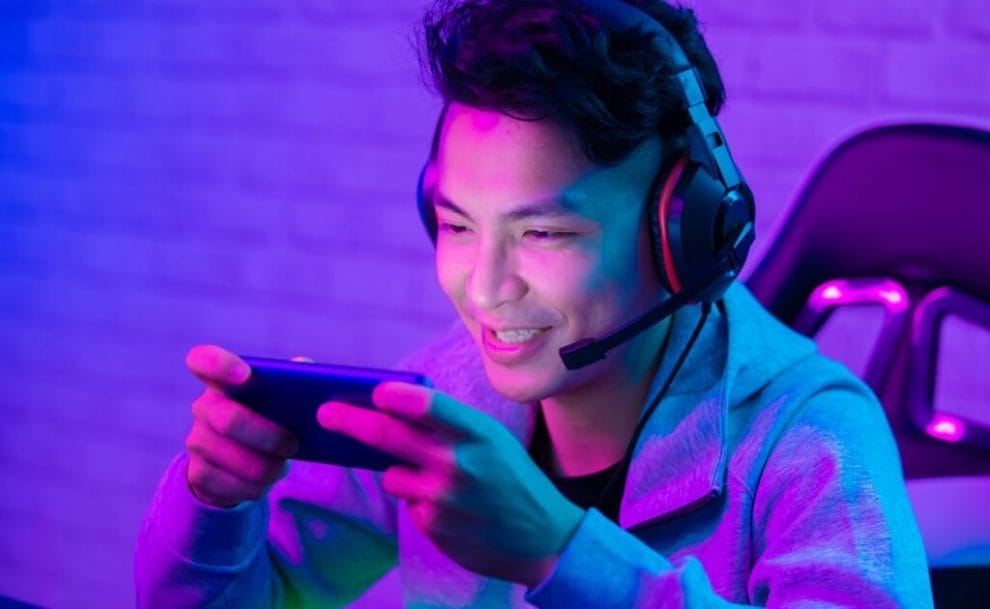 Deadmau5, brought to you by online casino game industry giant Microgaming, is a beautiful game made for music-loving online slot fans. Based on the Canadian music producer Deadmau5, the game has an amazing electronic music theme and graphically will remind you of partying in nightclubs. 
Featuring a 5×3 reel format and 243 paylines, there is no shortage of ways to potentially win in this fun and exciting casino slot game, as well as a maximum payout of 2,100x your wager! There are free spins, bonus rounds, rolling reels, and many more features to keep you nodding your head to the music while you spin, wherever you are. 
Diablo Immortal
Published by gaming industry icon Blizzard Entertainment, Diablo Immortal joins the ranks of one of the most popular and beloved game franchises. Blizzard partnered with NetEase Games to bring this hack-and-slash MMOARPG (massively multiplayer online action role-playing game) to your mobiles so you and your friends can fight back the denizens of hell together, even while you're on the move.
Take on powerful demons and creatures of hell, raid dungeons, and grow your character's strength in this epic action title for mobile. Set for release in 2021, you and your friends will have the opportunity to slay the Lord of Terror sometime this year.
Cubes
As far as online slots go, Cubes has taken a unique and refreshing approach that sets itself apart from other casino slot games – so much so that there aren't even reels in the game! It might look a little odd at first, a casino slot game without any reels (especially if you're used to normal mobile slots), but the way its developer, Hacksaw Gaming, has implemented the gameplay mechanics proves that you don't have to follow rules to make a great mobile slot. 
Instead of reels with symbols, there is simply a 5×5 arrangement of cubes, and once you hit the "spin" button, the cubes jump out of the floor and land on a platform, with each of them taking on different colors – no symbols, just different colors. If you manage to get clusters with 5 or more cubes of the same color, then you win! It's that easy. Keep an eye out for free spins, bonus rounds, and the rare Color Blast feature, which will grant you a win of 2,500x your wager if you score a cluster of 70 cubes in the free spin mode.
League of Legends: Wild Rift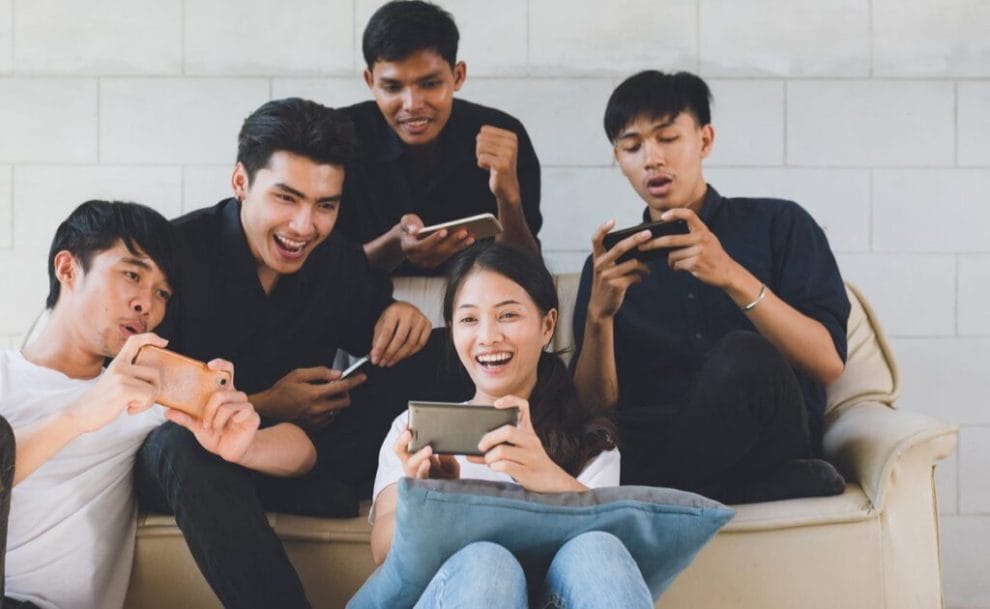 There are few games quite as popular and widely played as League of Legends from publisher Riot Games. Having completely and utterly dominated the MOBA (multiplayer online battle arena) market, League of Legends is finally making its way to your mobile devices, so soon you'll be able to take your favorite champions onto Summoner's Rift no matter where you are.
Play any of the 155 champions available in League of Legends in 5v5 PvP combat on Summoner's Rift, as you and your allies do battle with the enemy champions, hoping to beat them back and crush their Nexus to win the game. League of Legends: Wild Rift will be coming to Android, iOS, PS4, and Xbox One, so everyone will be hitting the rift later this year when it releases.
Ring of Odin
Developer Play'n Go has brought out yet another fantastic, fantasy-themed casino slot game called Ring of Odin. This video slot features a 5×3 reel format and offers 10 paylines along which you can win. Boasting a theme centered around Norse mythology, which looks as good as it plays, the maximum payout you can receive is 5,000x your bet per spin – a payout Odin himself would be proud of. 
Keep an eye out for the themed features such as The Odin's Ring feature, Draupnir respins, and the Multiplier and Foresight free spins features, which are sure to gain you favor in Valhalla if you hit them.
Play casino games online – from anywhere – at Borgata Online Casino
If you're on the hunt for more new online slot games to play, then you're in the right place to find something you like. Register at Borgata Online and gain access to our complete catalog of the best casino games, including the latest online slots, casino table games, and our incredibly popular and immersive live dealer games.