Online casino scams can involve anything from rigging the house edge to stealing personal information. It might sound scary, but if you understand how these hustles work, they won't be able to take advantage of you! To keep yourself safe while playing online casino games, including live dealer games, you just need to know what to look out for.
There's nothing better than being able to win money through an entertaining activity that can be done from anywhere you choose. You can play free or real casino games from the comfort of your bed or couch, during your commute or even while you wait for a meeting. The opportunities are endless, which is why online casino games are growing in popularity every year on a global scale.
The expansion of these games is unprecedented and more countries are beginning to see the economic benefits of the industry. However, this expansion comes at a cost to online safety. There has been an explosion of new online casino sites and while the variety they offer to players is amazing, it also means there are some unscrupulous operators that are simply out there to take players' money through a variety of tricks and scams.
Here are some important casino tips to consider before choosing an online casino.
Red flags that indicate online scams
Here are some red flags to keep an eye out for as well as some warning signs that will help you avoid losing your hard-earned cash. These signs are almost impossible to detect if you don't know what you are looking for and are specifically aimed at beginners who could be tempted by attractive offers that are scams in disguise. Don't forget that most online casino scams often look like professional websites.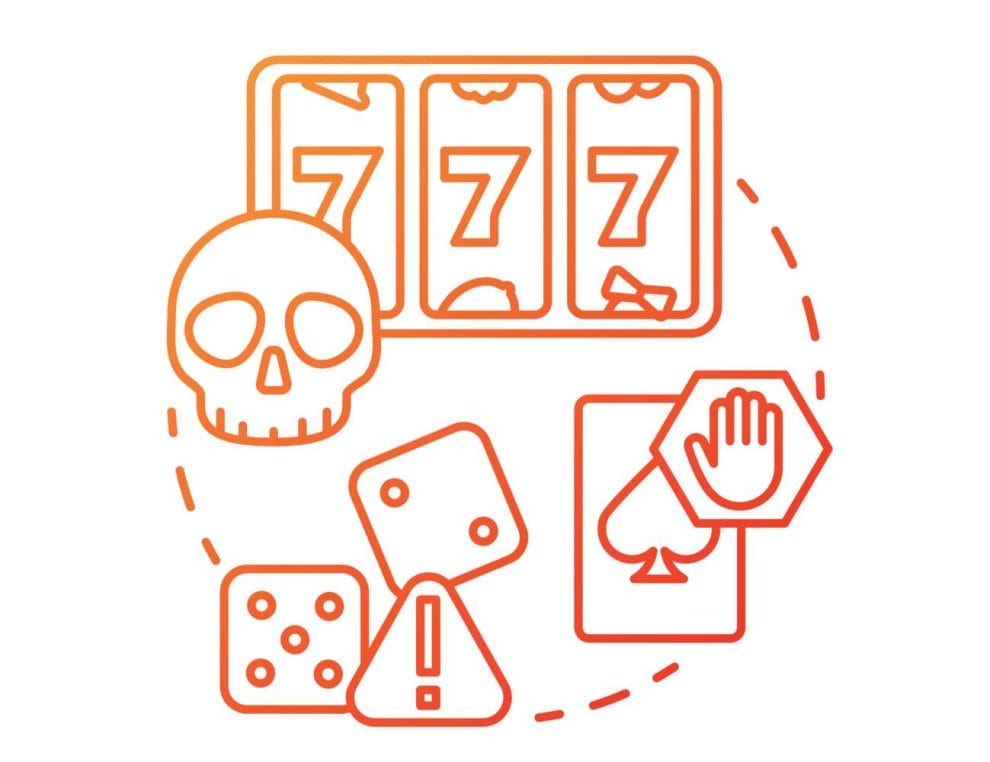 1. You can't find the return to player (RTP) or it's super low
Casino scams aren't always related to payments and fraud. One of the most common scams is rigging games so that the house always wins.
The RTP is the percentage of money from all bets over a period of time that will be returned to players. It's the opposite of the house edge: if the house edge is 10%, the RTP is 90%, etc. Online gambling sites that are reputable and reliable will always display their RTP. They will also include information about the relevant gaming enforcement agency that has approved the site in the footer or somewhere else on the page.
You should be wary of casinos that don't show the RTP at all or that have an RTP lower than 80%. The average RTP should be between 94 and 98%. Other games, such as bingo, have benefited from technological advancements and this will continue to create a great online gambling industry.
2. A slow withdrawal process
Imagine this: you've just finished up an incredible run and you're waiting for the money to reflect in your account. The wait goes on for days, weeks and even months. Even though you've gone through a lengthy account verification process and confirmed the withdrawal, the casino just seems unwilling to pay up.
This is a common kind of online scam. Casinos start out paying on time, but the payments slowly become more complicated and take longer to reflect in your account. They will often say it's got to do with a clash with the terms and conditions that you've agreed to.
One of the best ways to avoid this is to read reviews and hear other people's experiences. You should also make sure that there is a range of withdrawal options. Look out for sites that only have one or two options and that don't support PayPal. Paypal is incredibly stringent in its verification process and usually indicates that the company is legitimate.
3. Asking for personal data
Poor-quality casinos won't have the right security measures in place to protect your information. Always look for secure online casinos with "https" in the URL and never give out personal information such as social security numbers, ID numbers or detailed bank information.
If an online casino asks for personal information that could put you at risk, don't give it to them!
Personal data theft is one of the most serious and common scams online, but any reputable gaming company will have security measures in place to protect yours.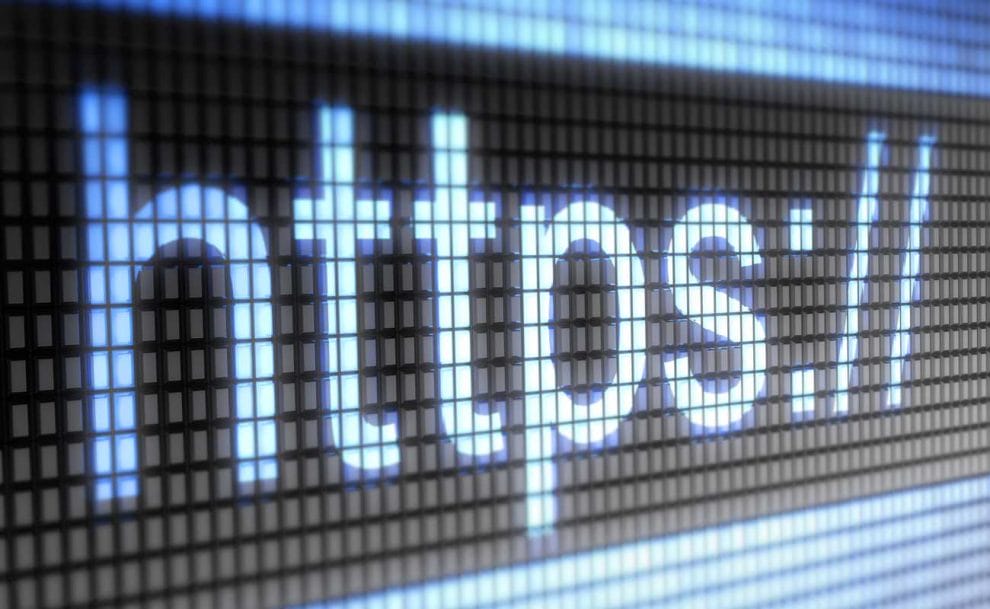 4. Lack of customer service
Shady casinos don't want you to be able to contact them to ask where your money is. The best online casinos will have several 24/7 customer support options. This includes being able to call directly, email or chat with them throughout the day and night.
If you can't find many options to get in touch with an online casino, or if you're having difficulty getting through to whatever contact options they do advertise, this could be a serious red flag.
If negative reviews are complaining about a site's customer service, we'd recommend you don't spend your money there.
5. Bonuses that seem too good to be true
Many casinos offer sign-up or welcome bonuses, but if the deal seems too good to be true, it probably is! Any kind of bonus that requires you to deposit money before receiving your bonus is simply a scam.
These kinds of online scams are elaborate and well-thought-out. It may seem like you will get your bonus eventually, but the process is often intentionally complicated and lengthy, and as a result, most people give up halfway through and lose their deposit.
Look out for sites that have special offers and bonuses that require a deposit. The best kind of online casino will have enough other incentives to attract players and won't have to rely on any scammy deposit schemes.
What to do and how to report online scams
Among the huge number of legitimate casinos, there are plenty of fraudulent sites, too. The information above will help you spot the red flags that indicate a fraudulent site.
If you realize too late that you have been scammed, then it's important that you take the necessary steps to set them apart from legitimate online casinos to help other players from falling prey to them too. Here's what to do if you have been scammed.
Report the casino: It's imperative that you report the fraudulent site as soon as you can to the relevant authorities. You can do this through sites like Online Casino Inspector or the casino regulator in your country. The more complaints that are received, the more likely an investigation will take place. This is the most likely way that a casino will get its operator's license revoked.
Expose them to others: You obviously don't want other people to go through the same damaging experience that you did, so it is important that you expose these casinos to other players. If you have friends who play at casinos online, then you should tell them about the site that scammed you. Get in touch with people on popular gambling forums and write about your experience there. It's more than likely that other people will speak up after having the same experience as you too. The next person who comes across these posts will likely give the casino you have spoken about a skip.
Before you consider reporting a site, it's important to gather all the necessary information about how you have been scammed as these authorities will only publish complaints based on well-researched and proven scamming issues.
The most common complaints to casino reporter sites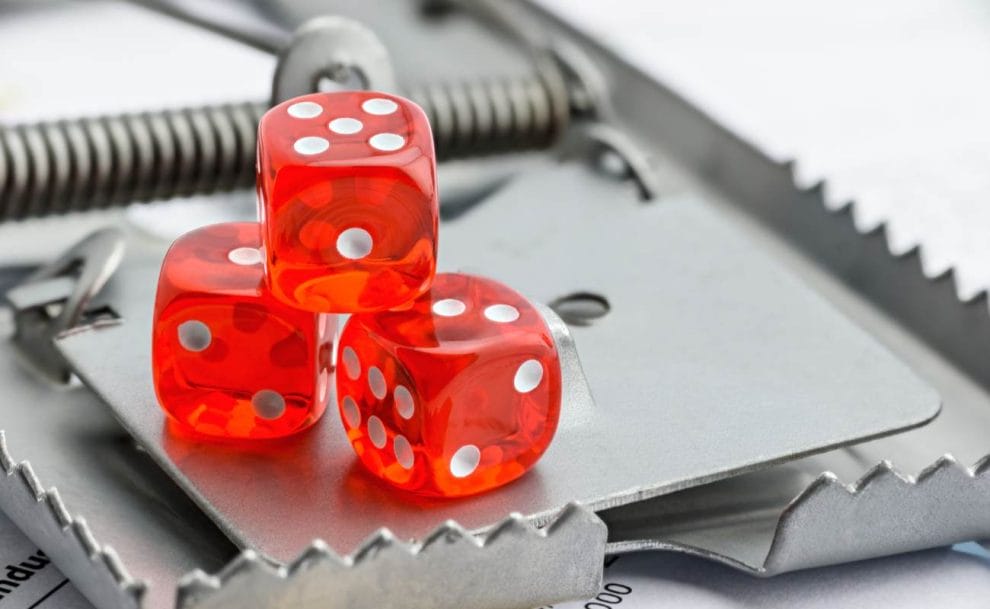 If you are wondering how to get money back after being scammed online, then we've got some bad news for you – that's unlikely to happen. Scam companies are, unfortunately, pretty good at what they do, so even if your report manages to get the site blacklisted, don't bank on seeing your cash again. But rest assured that you have saved many other players from falling prey to the same fraudulent schemes.
These are some of the most common casino scams.
1. Payout problems
If you are fortunate enough to strike it lucky with the jackpot slots on your favorite casino game, you'll expect a payout in a short period of time. The process should only take a few hours, so if you find yourself waiting a few days,  it might mean your money isn't coming through.
Long payment processes and failure to pay are the most common complaints against fraudulent companies. Customer service is non-existent in these kinds of establishments, so people tend to get suspicious after being ignored for a few days and many end up contacting the authorities in an attempt to get the fraudulent casino blacklisted.
2. Withdrawal issues
If you put your money into a casino, you're going to want to be able to take that money out too. A common online casino scam is the inability to withdraw your winnings or deposit.
Illegitimate casinos will frustrate their customers with elaborate withdrawal processes or include hidden terms and conditions that prevent withdrawals. Make sure that you read through the T&Cs thoroughly and pay special attention to their policies on withdrawals and payouts. If you can't make sense of what you're reading, it's a good idea to research the casino on review sites or to avoid them altogether.
3. Rigging of games
One of the easiest ways for fraudulent sites to scam players is to rig the games so that the house always wins. This can happen with any game, from online slots to table games. These casinos usually have low RTPs on their games, which means that the house edge is much higher than average. Make sure you can clearly see the RTP for every game. If it's below 80%, this is a serious red flag and you should be wary of spending your money on the site.
4. Spyware and ransomware
There are plenty of computer coders around the world and unfortunately, not all of them use their skills to do good things. The risk of spyware and ransomware has increased dramatically over the last decade and it's one of the most common types of gambling scam.
Spyware does exactly what you'd expect it to: it spies on your computer and steals personal information. This means that your identity could be stolen, your bank account hacked and much more. Many people have fallen victim to blackmail and extortion from this type of cyber attack.
Then there's ransomware. This will lock your computer with impenetrable encryption. The only thing that will be visible is a little message from the scammers telling you how much money you need to pay, where you need to pay and how you need to pay it. They will promise a password to unlock your computer as soon as you have paid the requested amount. Normally, they will simply keep asking for more once you have paid the initial amount.
Ransomware is a serious threat, with whole government systems having been paralyzed by it in the past. There are a couple of ways to try to avoid this type of scam. The first is by avoiding download casinos and just playing games on a browser. If you want to download an app, ensure that you download it from the Apple Store or Google Play and other verified download sites.
5. Personal identity theft
According to the Aite Group, "47 percent of Americans experienced financial identity theft in 2020." The group's report, "U.S. Identity Theft: The Stark Reality," found that losses from identity theft cases cost $502.5 billion in 2019 and increased 42 percent to $712.4 billion in 2020.
While only a small percentage of this shocking sum will be through casino scammers, it still happens. Casinos that are stealing identities simply exist to mine as much data out of the people that they scam as they possibly can. They could use this personal data for themselves or sell it to black market criminals who are looking for someone else's information to conduct their illegal activities.
This is a tough scam to identify as it can look very legitimate. One of the most common ways they will get your information is by blocking your account and asking you to upload your identity documents. This is something that legitimate casinos are well within their rights to do, so it's essential that you ensure any casino that asks you to do this has all the criteria that we discuss below – before you upload any personal information. Therefore, an important gambling tip is to thoroughly check the site with which you share personal information.
How to choose a legitimate live casino online
You may wonder, is it safe to play at an online casino? As a beginner, you need to know the basics of online safety and how to choose a trustworthy casino. Here are some things you should look into before playing online games with real money.
Licensing
The most important thing to check when choosing an online casino is to ensure the establishment has a gambling license. This should be easy to find on their website — if it's not, you should consider this a warning sign.
It's important to show not just the license itself but also where the license originates as some countries or states are stricter than others. The UK, Australia, Costa Rica, Gibraltar, Canada and Antigua are all examples of countries with strong licensing laws. If the site you're visiting is licensed in a different country than the region it claims to be based in, you should also be wary.
Customer support
As mentioned above, shady companies don't want you to contact them. If you want to ensure the company you choose is legitimate, check out their customer service options.
It's always a good idea to test out the variety of options at different times. Don't be afraid to email, phone and chat with the customer service team to verify the company.
Check online reviews
One of the best things about social media is that it has given people a platform to voice their experiences and concerns with companies. Do some thorough research before settling on a casino and make sure to go through all the ratings and reviews to find out how others have been treated by the company.
Learn about the software
It's essential to check out what software the site uses. Make sure that you recognize the name of the software or at least Google it to ensure that it is a reputable software provider.
Check the blacklist
It's always a good idea to go through the casino blacklist to ensure that the casino isn't on there. If they are, it's best to walk away immediately — they're on the blacklist for a reason.
Play casino games online safely
If you're looking for an online casino with an impeccable record of payouts, trustworthy dealings and online gambling tips, look no further than Borgata Online. We are a renowned, reliable and professional online gaming site with a wide array of choices, from variety games and online slots to table games and much more. Register now and try out our app today!