Walking into the slot machine hall at a casino can be both exhilarating and overwhelming. The loud cacophony of sounds and flashing lights coming from all the machines create the anticipation of winning the big jackpot. But it can also be daunting and may leave you wondering whether you should play or rather head over to the roulette tables. 
Of course, you may be more inclined to try your luck playing online casino games from the comfort of your home. But even then, you will find yourself confronted by an equally daunting and vast range of slots lighting up your monitor. 
Ultimately, and despite the visual chaos, these games can be reduced to six key types of jackpot slots which, once you understand what they are and how they work, can be fun and rewarding. Here's a guide to the six different types of jackpot slots and how to play them effectively. 
Progressive Jackpot Slots
The most popular slot games are progressive jackpot slots in which a small percentage of each bet goes into a shared prize pool. The jackpot grows over time until someone hits the winning combination and takes home the entire amount.
These big jackpot slots can be linked to a single slot machine or they can be connected to a network of machines in the same casino or even across multiple casinos. And because more machines linked together means a faster-growing jackpot, these prizes can grow to millions of dollars!
So, if you're feeling lucky and looking for the chance to win some serious cash with just a small wager, you may want to give progressive jackpot slots a try.
Fixed Jackpot Slots
Fixed jackpot slots are a bit different from progressive jackpot slots in that the jackpot amount doesn't change, no matter how many times the game is played. This means that the potential payout is always the same, making it a more straightforward and less risky type of slot game.
While the payouts of fixed jackpot slots are typically smaller than those of progressive slots, they still offer players the chance to win a decent amount of money with just a small wager. And because the payout amount is predetermined, it can be easier for players to calculate their potential winnings and decide whether or not to play.
So, if you're looking for a simpler and less unpredictable slot game, a fixed jackpot slot may suit you better.
Keeping It Local
Local jackpot slots can be played in both land-based and online casinos. Unlike progressive jackpots that can pool money from different slot titles, local jackpots are limited to just one specific game or machine.
The good thing about local jackpots is that it's easier to win the jackpot because fewer players contribute to it. But the downside is that if all the machines are occupied, it might be harder to get a seat and have a shot at winning the jackpot.
But don't worry, if you're playing at a casino online, there's always a seat available and you can still benefit from the decreased competition. Plus, you can even adjust your level of competition by familiarizing yourself with the casino's peak times. For instance, if you play during busy hours the jackpot will build up faster but more players will be competing for the prize. Alternatively, if you play during down hours, you'll have a better chance of claiming a slower-building jackpot.
Part of the Network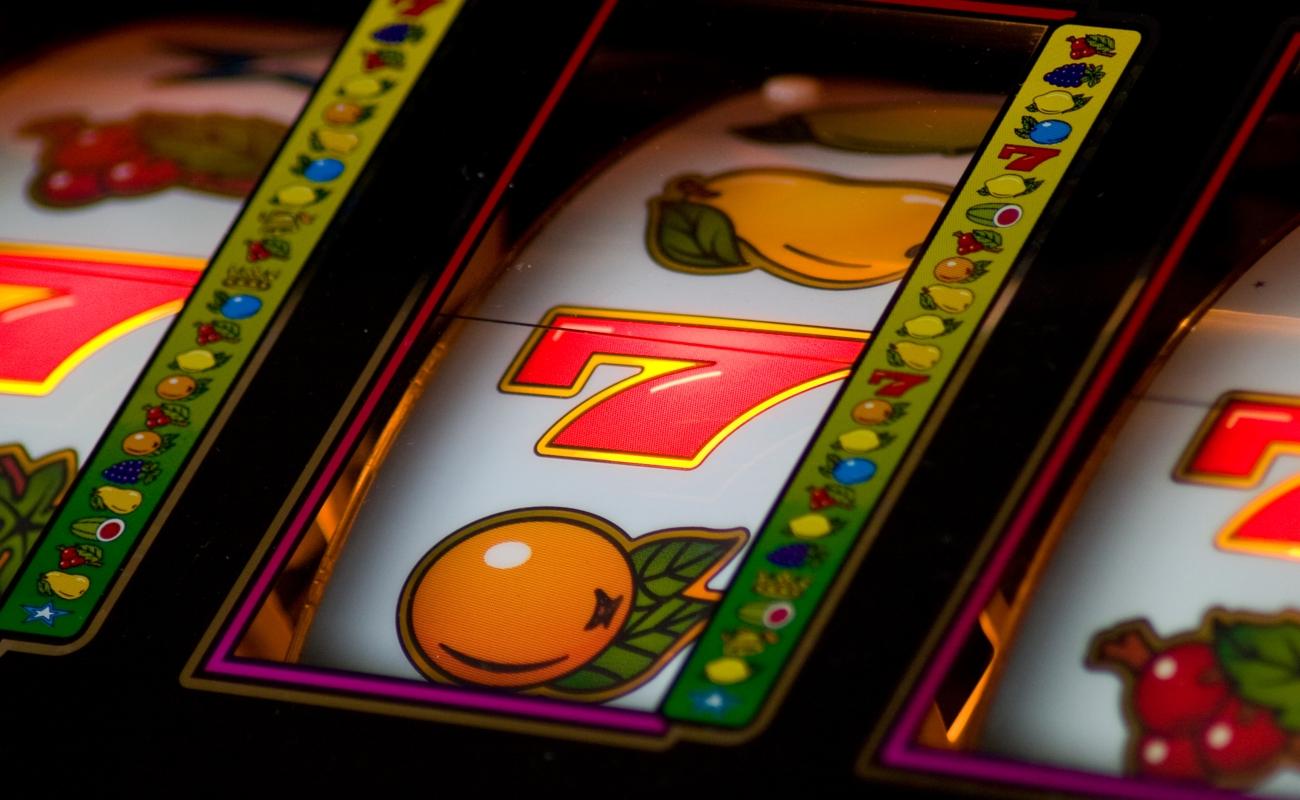 Unlike local jackpot slots, network jackpots are connected to multiple online slot machines or casinos, which means that players from all over the country, or even the world, can contribute to the jackpot for that game. That's why the prizes of network progressive jackpots are usually much larger than those of local jackpots.
Of course, with a larger prize comes more competition. Since the jackpot is open to all players from different land-based casinos and even those playing at online casinos, someone else may well end up walking away with the top prize. That said, in most cases the thrill of the potential reward is worth the risk.
It Must Drop
Must-drop jackpot slots are a newer type of slot machine which features a progressive jackpot that must be won by a certain time or when it reaches a predetermined amount. This means that the jackpot is guaranteed to "drop," creating additional tension while ensuring that the prize money is distributed fairly.
Unlike traditional progressive jackpot slots in which the jackpot keeps growing until it's won, the must-drop jackpot has a maximum value that, once it's reached, must be won. This can lead to multiple levels of jackpots with different must-drop amounts and frequencies, increasing the chances of players winning big prizes with lower stakes.
Let It Multiply
The last type of jackpot slot is the multiple jackpot. Some casinos like to up the ante and offer players a chance to win not just one but multiple jackpots, with each one being bigger than the last.
Any game that has two or more jackpots falls under this category. It could be a mix of fixed and progressive jackpots, depending on the game.
The catch with multi-jackpot games is that there may be different requirements to win each level of prize. For example, you may only be able to win certain prizes in certain bonus modes. But the potential payout for hitting one of these multiple jackpots can be huge.
A Few Tips on How To Win These Jackpots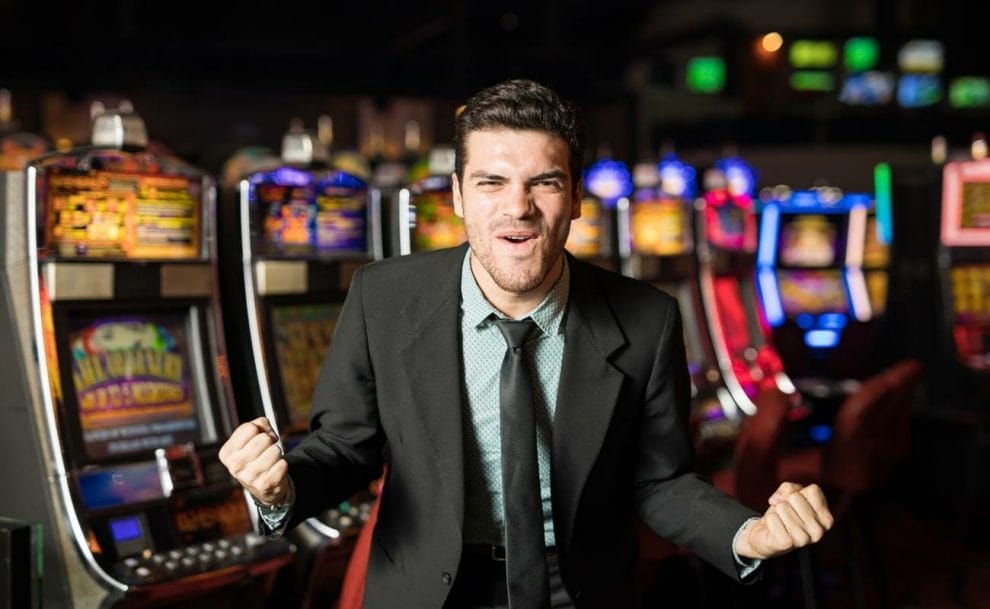 Now that you know what the six most common types of jackpots are in both land-based and online casinos, here are a few tips on how to reduce your dependence on luck and make the most of your slot adventure.
Feel It Out Before Playing for Real Money
Trying out the free version of an online jackpot slot can be a great way of developing a feel for the game and seeing if it's something you want to invest your money in. Plus, it allows you to experiment with different strategies and see how they work without risking any real money.
Know the Rules
One of the most important things you can do is to read the rules of the game before you start playing. This will give you a clear idea of what you need to do in order to win the jackpot. In addition, you'll learn all about bonus features, which will help you win more regularly. By understanding the rules, you'll be better prepared to play and increase your chances of winning big.
Check Out the Reviews
Reading reviews from other players can also be a useful way of learning about the game and getting an idea of what to expect. You may discover tips or tricks that you hadn't considered before or find out about potential drawbacks or glitches in the game.
Watch Your Budget
Another tip for players chasing jackpots is to watch and manage their bankroll. It's easy to get caught up in the excitement of trying to win a huge jackpot but without proper bankroll management, you could end up losing all your money very quickly. By setting a budget and sticking to it, you can enjoy playing without risking more than you can afford to lose.
Starting with small bets is one way to get a sense of the game and how it works without risking too much money at once. And who knows? Maybe you'll hit the jackpot with a small bet and end up with a big win!
Be Realistic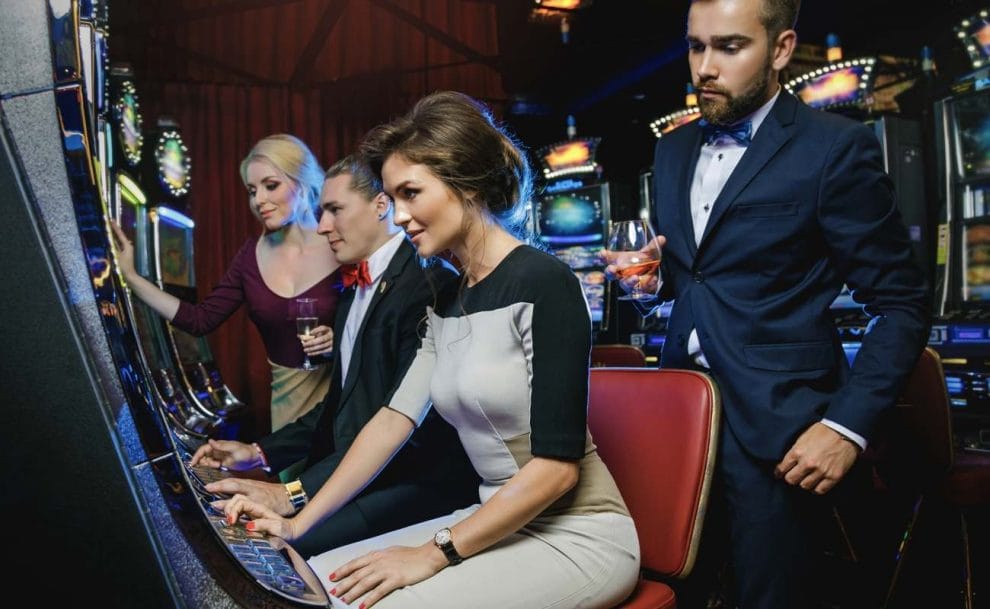 Finally, it's important to be realistic. While the potential for a life-changing win is certainly exciting, the odds of actually hitting the jackpot are often quite small. But don't let that discourage you. Even if you don't hit the jackpot, there's a lot of money to be won from playing slots – especially if you stay disciplined and manage your bankroll properly.
Check the RTP
When it comes to choosing which game to play, understanding the return-to-player percentage (RTP) of a specific game is crucial for making informed decisions. Generally speaking, the higher the RTP, the better your chances of winning.
Just remember that RTP is calculated over a long period of time and doesn't guarantee that you'll win back that specific percentage of your bets. However, by choosing games with a higher RTP (95% and more,) you'll definitely increase your chances of winning in the long run.
Look Out for Volatility
Volatility is a term used in relation to slot machines to measure how often a game is likely to hit a winning combination or how much the average payout is.
High volatility slots are ideal for players who are willing to take risks and have the patience to wait for the big payouts, while low volatility slots are better for players who prefer a more consistent payout experience.
Knowing your bankroll limits will determine what kind of player you are and the level of risk you can afford to take.
Play All Types of Slots With Borgata Online
Now that you have a good sense of the six types of jackpot slots, register with Borgata Online and give it a go! Try out the huge selection of online slots on offer. Not your style? Then why not experience one of the best live dealer casinos in the US and play some of our other online casino games, from blackjack to poker and even roulette.