Casino table games are no longer the reserve of land-based casinos, which is giving rise to a whole new line of work: the online casino dealer.
When online casinos and live dealer games became synonymous, live dealer casinos exploded in popularity in the US and around the world – the demand for online casino dealers followed suit. In fact, live online casino dealers are one of the main reasons why online roulette has become so popular in recent times, alongside poker and blackjack.
So do you want to join this growing community of live dealers? Here's everything you need to know about how to become an online casino live dealer.
What Is an Online Casino Dealer?
Let's start with what an online casino dealer does. Online casino dealers manage and keep online casino games going. They deal cards, spin the roulette wheel and ensure the game runs smoothly, just like a dealer at a real casino.
Instead of dealing in person, though, the dealer is generally streamed via a video feed of the game. They talk to players in real-time, just like they would if they were right there, bringing the feeling of a real casino to your screen and into your home.
Online casino dealers need to be really good at what they do as they have to handle a large number of players all at once while keeping the games going and entertaining the players.
They also have to be ready to solve any problems that come up, like technical difficulties or fights between players.
A key difference between in-person dealers and online dealers is that online dealers don't have to handle chips or money. There is software to handle that, making it safer and less prone to human error.
What Do You Need To Become a Casino Dealer Online?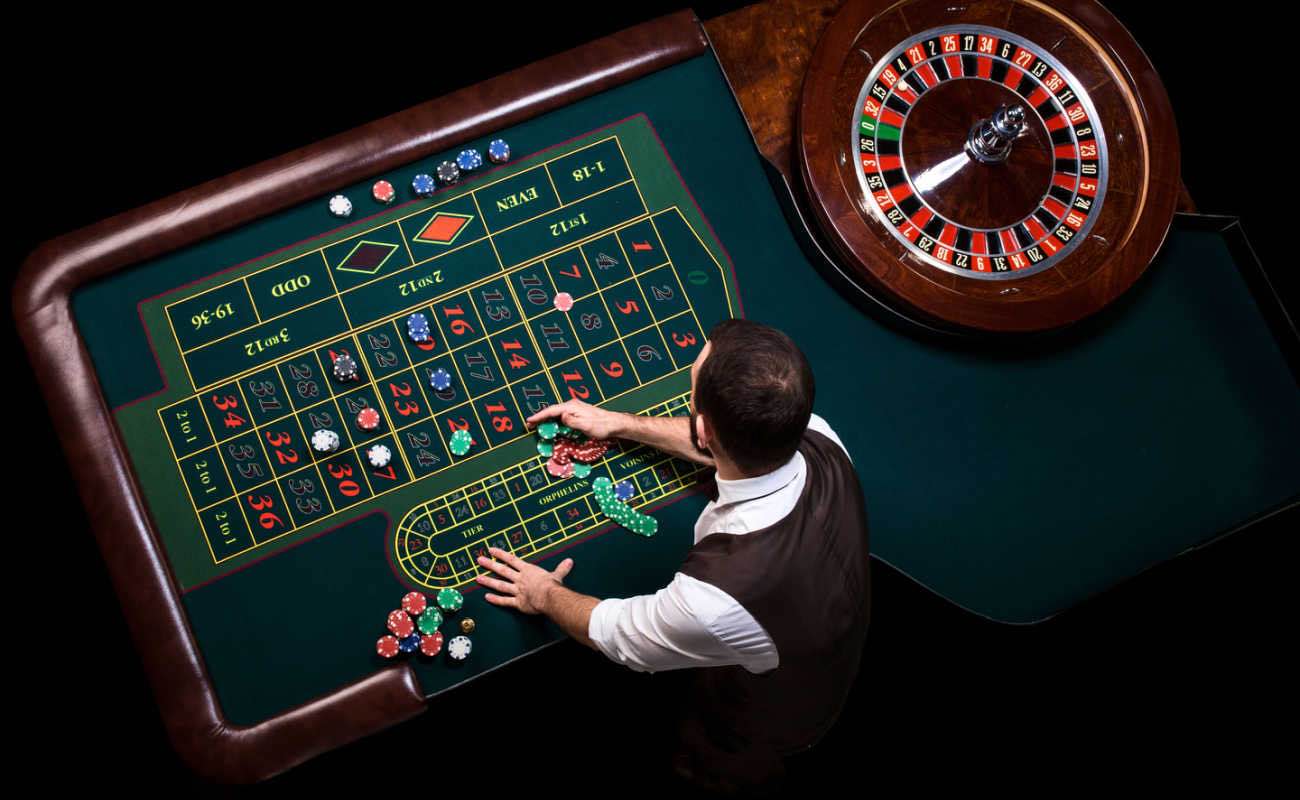 To become an online casino dealer, you need to know your stuff. Besides knowing the rules of the games, you'll need to be able to calculate payouts lightning-fast.
You'll also need a friendly demeanor and good communication skills, given that you'll be talking to players and co-workers all day while also keeping them entertained.
And since online casinos are software-based, you should be comfortable with technology, too. Here is a more detailed list of things you'll need.
Basic Legal Requirements
You will need to be 18 years or older (often 21), as well as drug-free. Most casinos will administer a drug test and check your background for a criminal record.
Depending on the jurisdiction, you may also need to be licensed or registered to work as an online casino dealer. Make sure to check the legal requirements in your area, as these can differ based on state laws.
Education and Training
Most online casinos require a high school diploma or equivalent, while some may require additional training or certification programs in casino dealing or related fields. Seek out some training institutions and take a few online courses as well.
Vegas Aces and The Casino College are two of the more popular training organizations. You should also look out for casinos that offer internal training for new dealers.
Game Knowledge
You definitely need to have a thorough knowledge of the games you will be dealing with. This includes understanding the rules, payouts and procedures for each game, as well as the ability to quickly and accurately calculate payouts. If math isn't your thing, then you're probably not cut out for dealing.
Communication Skills
As mentioned earlier, good communication skills are essential for an online casino dealer. You will need to be able to interact with players and co-workers professionally, clearly and effectively. Someone with a quiet voice who swallows their words or mumbles is not well suited to dealing online.
Technical Skills
Online casinos use specialized software and technology to run their games, so you will need to be comfortable with computers and have basic technical skills. You will need to understand that you are streaming online and be aware of the limitations of players' hardware and the types of devices they are using.
Customer Service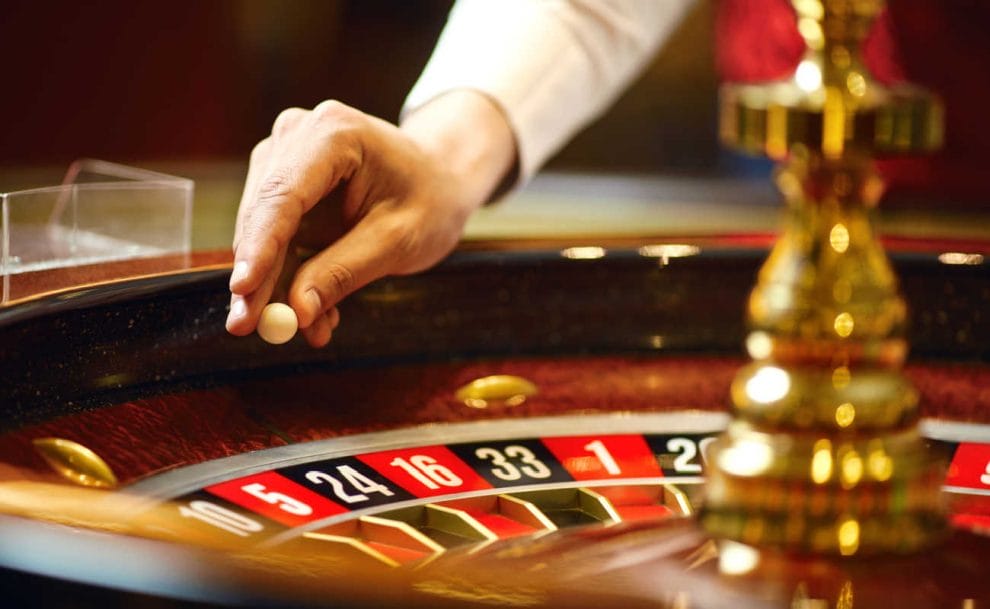 As a dealer, you will be interacting with customers regularly. You need to be friendly, patient and able to handle difficult situations professionally. Unlike in-person dealers, you will have to mediate tough situations through a video stream and an online interface.
This is much more complicated than simply asking an unruly player to leave the table or calling security.
You will also need to be knowledgeable about the rules and payouts and answer any questions that players may ask during a live game.
Flexibility
Online casinos run 24 hours a day throughout the year. This means you may be required to work odd shifts and be on call to pick up shifts in a pinch. Availability will definitely give you an edge over your competitors.
Experience
If you're just starting out, it is probably a good idea to offer your services as an intern at a local casino where you can hone your skills and learn the tricks of the trade. Transitioning from real casinos to online is far easier than just learning the skills and hoping to become an online dealer.
What Kind of Games Will I Deal?
The most common games you will deal are blackjack, poker, baccarat and roulette. More recently, some online casinos have added game shows like "Spin the Wheel" and sports betting. Other games that have transitioned from real to online include craps, pai gow and sic bo.
How Much Will I Earn?
According to numerous online recruitment agencies, the average annual salary of an online casino dealer ranges from $35k to $50k. Hourly rates will depend heavily on experience, shifts and the casino, ranging from $9 to $23 per hour.
Let's not forget that even online dealers can earn tips, so the better you are at your job, the more you're likely to earn.
Where Do I Apply for a Job as a Dealer?
The simplest route is a Google search for online casino dealer jobs. However, more specialized sites include Playtech and Evolution, which recruit specifically for online gaming clients. Training institutions like the ones mentioned above will also have bulletin boards listing available jobs.
Could You Be the Next Online Casino Dealer at Borgata?
What better way to begin your journey towards becoming an online casino dealer than to register with Borgata and learn more about live dealer casino games? Spend time on our blogs, where you can learn how to scout the best blackjack tables or how to play poker, baccarat and even craps. Not your speed? Try our vast array of online slots. Whatever your game, Borgata has it in spades.