In 2022, the total US gambling market was worth an estimated $55 billion, while the global market is estimated to have reached a whopping $449 billion in 2022, expecting to reach $766 billion by 2027.
This is largely due to casino entrepreneurs no longer owning more than a building with just a few casino table games and slot machines. Today they've turned their establishments into entertainment empires and world-class resorts that look and feel utopian. Running these businesses is a full-time job, but it certainly pays well if you do it right. Check out this list of the richest casino owners in the world.
Five of the Most Successful Casino Owners
Some casino entrepreneurs are just as flamboyant as the establishments they run. Read on to learn about a few of the wealthiest casino entrepreneurs and the industry-leading establishments they run and get an answer to the question: "How much do casino owners make?"
Sheldon Adelson
Net Worth: $36.2 billion
Sheldon Adelson is at the top of the list and rightfully so. The late entrepreneur established and expanded over 50 businesses during his impressive career. His Las Vegas casino journey began in 1988 when he bought the Sands Casino. Less than a decade later, he shut it down and destroyed it to create The Venetian – a bold move that established the new hotel-casino as the second-largest in the world and made him one the greatest casino owners in Las Vegas history.
Adelson's is a classic rags-to-riches story. He went from having to start earning a living at the tender age of 10 to making $32 million per day. Before his death in 2021, Adelson was the wealthiest casino owner and the 28th richest man in the world. The Venetian Tower remains an iconic landmark in Vegas.
Lui Che-Woo
Net Worth: $12.1 billion
Macau wasn't always one of the premier gambling destinations in the world, but investors and entrepreneurs like Lui Che-Woo played a pivotal role in bringing a different cultural perspective to gambling and making it what it is today. Che-Woo is the Chairman and Managing Director of K. Wah International Holdings Limited. The Galaxy Casino is the largest gambling establishment in Asia and has made Che-Woo one of the richest men on the continent.
The Galaxy Macau boasts over 1,500 slot machines and 600 casino table games. The casino resort features pools, beaches, nightclubs, restaurants and hotels by the dozen. If you're looking to play blackjack at a casino in Macau, you might as well go all the way and make it the Galaxy Macau.
Even though the resort is impressive, it's not the 93-year-old's only business venture. Before entering the property investment market, Woo operated a gravel delivery business. In fact, the casino mogul only entered the industry at the relatively late age of 73. His hotel development ventures bring in millions in annual income and today, Galaxy Entertainment owns six thriving casinos in Hong Kong.
Tilman Fertitta
Net Worth: $6 billion
Tilman Fertitta is no stranger to the limelight and is another on the illustrious list of casino owners Las Vegas has to thank for its continuing success. He is not only head of the Golden Nugget Casinos but also the star of Billion Dollar Buyer on CNBC. His first business venture was the Key Largo Hotel in Texas. Before being named CEO of Landry Inc., which owns Golden Nugget Casinos, he joined the company as a partner to manage their restaurants. In 1993 he acquired the business and took it public. Landry Inc. has a diverse portfolio, with investments in other casinos, hotels, sports and entertainment companies.
Fertitta's constant innovation in the industry reinvented the Golden Nugget Casino brand. The Las Vegas casino offers pools, spas, museums and entertainment and, to top it all off, allows patrons to play slot machines online.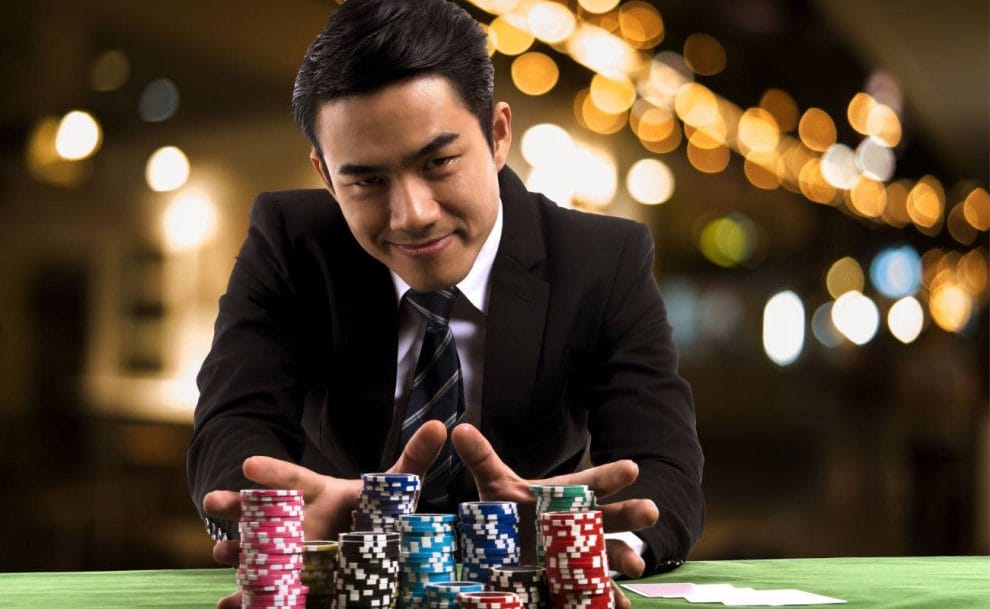 Johann Graf
Net Worth: $4,5 billion
Even though land-based casinos offer amenities, entertainment and once-in-a-lifetime experiences, you can't ignore the growing online casino industry. This next casino entrepreneur isn't known for owning land-based casinos but for producing online casino games, popularizing games with the best odds online.
Graf is the founder of Novomatic, an international company that produces online slot machines, video slots and other land-based casino games. The Austrian entrepreneur has made more than $7.8 billion from his gambling business.
Graf has always been interested in gaming and entertainment. His first company was a pinball manufacturer called Brodnik & Graf GmbH. This venture inspired him to enter the gambling market and soon Novomatic grew to occupy 70% of the market. During the 90s, this successful developer sold casino machines to more than 30 countries worldwide. Following its expansion into online games, Novomatic has come to generate more than $2,5 billion annually.
John Paulson
Net Worth: $4 billion
John Paulson is an American hedge fund manager and billionaire. He is best known for his "big short" against the subprime mortgage market in 2007, which made him billions of dollars.
Paulson was born in Queens, New York, in 1960 and graduated from Harvard University and Harvard Business School. After working as an investment banker at Bear Stearns, he founded his own hedge fund, Paulson & Co., in 1994.
Discerning in his investment choices, Paulson has notably included a substantial amount of gambling assets in the Paulson & Co. portfolio.
MGM Mirage stands out as the most notable of Paulson's casino endeavors, reflecting his knack for identifying high-value opportunities. However, ever the astute businessman, Paulson has keenly observed shifts within the industry and has been focusing more on expanding into the iGaming sector.
Determined to establish a strong presence in this rapidly growing market, Paulson has seriously ventured into sports betting. BetMGM is his chosen vehicle to penetrate this emerging market, symbolizing his strategic approach to dominating new frontiers in the industry.
Steve Wynn
Net Worth: $3,2 billion.
Steve Wynn's entrepreneurial journey began at the age of 15 when he started selling ice cream. This was a small-time operation compared to his father's chain of bingo parlors. In 1967, the family entered the casino business by purchasing a stake in the Frontier Hotel and Casino in Las Vegas.
After Steve took over the family business, the expansion was rapid. In 1981, he acquired a controlling interest in the Golden Nugget Las Vegas. The 1980s ended with the opening of the Mirage in 1989, a luxury resort that helped to transform Las Vegas into a destination for high-end gamblers and tourists.
A decade later, Wynn inaugurated the Bellagio, another opulent resort that featured a world-class art collection and a botanical garden. Although Las Vegas is the epicenter of Wynn's activities, the casino mogul expanded his reach into Macau and several other cities in the United States in recent years.
Stanley Ho
Net Worth: $2.5 billion
Stanley Ho is the original godfather of the Macau gambling industry. He helped to boost the struggling economy of Macau by encouraging gambling as a source of income and jobs. His company, SJM Holdings, owns 19 casinos in Macau, including the popular Grand Lisboa. Under Shun Tak Holdings, he owned multiple businesses in the entertainment, shipping, real estate, banking, tourism and air transport industries. The late entrepreneur was one of the world's richest casino owners before his death in 2020.
When Ho died at the age of 98, he left most of his fortune to his daughter, Pansy Ho. She's now a Hong Kong property developer and runs Shun Tak Holdings. She has continued her father's legacy in the casino industry and is now the second richest woman in Hong Kong, with a net worth of $3.1 billion.
Join the Movement and Play Casino Games Online
People tend to think that nothing can beat the experience of extravagant land-based casinos: the red carpet treatment in spas and five-star restaurants, the endless entertainment of live shows, performances and exhibits and the finest selection of casino games for money. To some extent, this is true. Land-based casinos bring fantasies to life with an abundance of amenities and options.
But that doesn't mean the online industry can't compete and bring something different to the table. Online casinos deliver convenience, comfort and speed without giving up luxury and style. They offer thousands of casino games and choices that would never fit into a single casino.
Discover the Best Online Casino Games with Borgata Online
Borgata Online offers different types of casino games for every type of player. Live dealer casino games are great for traditionalists looking for an authentic casino experience. But there are also online slots for players who love stories and themes and sports betting for fans who never miss a game.
Join the millions who play online and start playing for real money on Borgata Online. When you register for an account, expect to be welcomed with a 100% deposit match and $75 free play. Visit Borgata Online for generous promotions and exclusive slots and games.