Gambling is a pastime enjoyed by many all over the world. It has been around since antiquity and continues to evolve with the times. With such a long history, it's no surprise that different cultures approach gambling differently.
This article explores some of the major trends in gambling around the world and discusses the cultural nuances and implications that come along with them. Read on for an in-depth look at how different cultures approach gambling, from those who like online slots when they play at a casino online to the continued popularity of traditional forms of gambling.
America's Love Affair With Gambling
Gambling is deeply ingrained in American culture and has been for centuries. From the saloons of the Wild West to the casinos of Las Vegas and Atlantic City, the United States boasts some of the cities with the best gambling culture in the world. 
Nearly every state in the US has some form of legalized gambling, ranging from state-run lotteries to full-fledged casinos. Online casino games have become particularly successful, with more and more states legalizing them. Yet despite its popularity, gambling is still a controversial topic in the US. As such, the laws around gambling vary widely from state to state. Some states, such as Utah, have strict regulations on gambling, while others allow virtually unlimited gambling.
Another factor that influences gambling in the US is cultural tradition. Many Americans have grown up with stories of legendary gamblers like Wild Bill Hickok and Doc Holliday.
There's no doubt that gambling is deeply intertwined with American life and will continue to be for many years to come.
Asia – The New Powerhouse of Gambling
From China to India to Southeast Asia, the continent has been home to some of the most innovative and profitable gambling markets in the world. The history of gambling in Asia can be traced back to ancient times. In China, gambling was a common pastime during the Ming and Qing dynasties. The practice was seen as a way to test one's luck and improve their fortunes. Using Chinese lucky charms to improve one's fortunes when gambling is still prevalent in many Asian countries today.
In countries like China, Singapore and the Philippines, gambling has become a driving force of economic growth and tourism. In Macau, gambling accounts for more than 80% of the city's revenue. The region is known as the Las Vegas of Asia; its booming gambling industry has attracted tourists from around the world. The casino industries in Singapore and the Philippines have also seen significant growth in recent years, with both countries investing heavily in new resorts and casinos to compete with Macau.
The continent's rich cultural heritage and tradition of gaming, coupled with its growing economy, have created a market ripe for growth and expansion.
Europe – A Continent Divided

Attitudes towards gambling vary greatly across Europe; while some countries have strict laws that ban or restrict certain forms of gambling, others have more relaxed laws that allow a wide range of activities. In countries like the UK, Spain and Italy, gambling is legal and widely accepted, with a thriving industry that includes land-based casinos, online betting and lotteries. The UK, in particular, has a long history of gambling, with horse racing and sports betting being popular pastimes for many.
In contrast, countries like Norway and Switzerland have a more restrictive attitude towards gambling, with state monopolies on all forms of gambling. In these countries, gambling is seen as a vice that needs to be controlled rather than an industry that can contribute to the economy.
The cultural traditions around gambling also vary across Europe. For example, in Spain and Italy, lotteries are an important part of the cultural fabric, with many people participating in local lotteries and raffles. In France, roulette is seen as the quintessential casino game, while in the UK, horse racing and soccer betting are more popular. And so, the cultural nuances around gambling in Europe reflect the complex history and diversity of the continent.
Gambling in Africa and the Middle East
Gambling in Africa and the Middle East is a complicated and often taboo topic. In many countries in these regions, gambling is illegal and heavily frowned upon due to cultural and religious beliefs. However, there are some exceptions where gambling is legal and even celebrated.
In African countries like South Africa and Kenya, gambling is a booming industry. In South Africa, casinos are the most popular form of gambling and there are several big casinos spread throughout the country. In Kenya, sports betting is most popular and there are several companies that offer betting services on soccer matches and other sports. In other African countries like Nigeria and Egypt, gambling is illegal and heavily discouraged. The reasons behind this vary but mostly have to do with cultural and religious beliefs. However, illegal gambling is still a prevalent activity in these countries, with many underground casinos and sports betting establishments operating outside the law.
The Middle East is similar to Africa in its attitudes towards gambling, with many countries outlawing gambling altogether. Saudi Arabia, for example, has a strict interpretation of Islam that prohibits gambling and other forms of entertainment. However, there are some countries in the region that allow gambling. Lebanon and Israel, for example, have several casinos that are popular among locals and tourists alike.
Note that cultural and religious attitudes towards gambling play a significant role in the laws and regulations around gambling in these regions. While some countries allow gambling, it's important to respect the local customs and beliefs around this issue.
South America – A Tale of Two Halves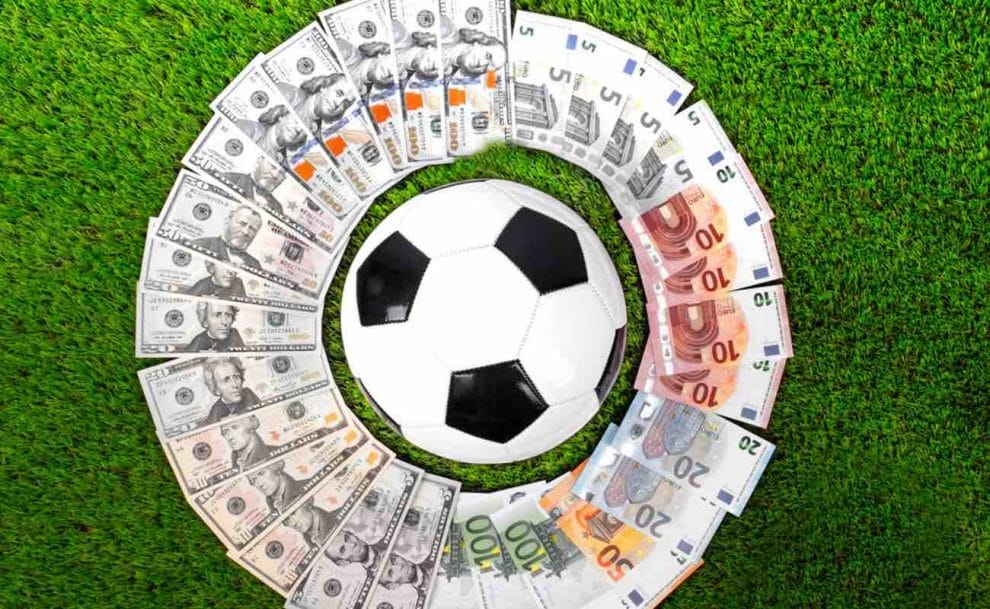 In countries such as Brazil, Argentina and Colombia, gambling has been part of the culture for centuries. Horse racing, for example, is a popular sport that has a long history in South America, dating back to colonial times. In Brazil, there are over 50 horse racing tracks and thousands of betting shops. Similarly, in Argentina, soccer betting is a national pastime. In Colombia, it's estimated that 80% of the population engages in some form of gambling.
In these countries, the attitude towards gambling is generally positive, while the laws are more relaxed than in some other parts of the world. For example, in Brazil, land-based casinos are illegal, but online gambling is not. What's more, there are no specific laws prohibiting players from accessing offshore sites. Argentina, on the other hand, has a more liberal approach and allows land-based casinos, bingo halls and sports betting.
In contrast, gambling is still considered taboo in some countries. This is particularly true in countries where gambling is legal but not socially acceptable. In these countries, the laws are stricter and gambling is heavily regulated. For example, in Venezuela, there are only four land-based casinos and they're strictly controlled by the government. Similarly, in Chile, gambling is legal, but there are only seven casinos in the entire country.
As more countries open up to the potential economic benefits of gambling, you can expect to see changes in attitudes and laws across the continent.
Australia and New Zealand – Two Gambling Oases
Gambling has always been a part of the culture in Australia, dating back to the early colonial days when it was a popular pastime among the wealthy elite. Today, Australians still enjoy their pokies (or slot machines,) with around 200,000 of them located across the country. In addition to pokies, Aussies also enjoy other forms of gambling, such as horse racing, lotteries and sports betting.
The gambling culture in New Zealand is similar, but its relationship with the industry is relatively new. In the early 1900s, the government outlawed all forms of gambling, but in the 1950s, laws were relaxed to allow for small-stakes gambling. Today, Kiwis enjoy a wide range of gambling activities, from horse racing and sports betting to lottery games and casino gaming.
Both Australia and New Zealand also have strong ties to horse racing. In Australia, the Melbourne Cup is a major event, with millions of people tuning in to watch the famous race. In New Zealand, the Christchurch Casino NZ Trotting Cup is another highly-anticipated event on the gambling calendar. This similarity between these two counties is their attitude — both see gambling as a fun pastime, with many people gambling for the social aspect rather than to win big. In fact, both countries have strict laws in place to prevent problem gambling, including self-exclusion programs and responsible gaming initiatives.
The Proliferation of Online Gambling
The internet has revolutionized the way people gamble, providing easy access to a vast range of online casino games from the comfort of your home. This convenience has led to the exponential growth of online gambling, with millions of players worldwide enjoying everything from online roulette to jackpot slots.
One of the key advantages of online gambling is the sheer range of games on offer. Online casinos have no space limitations, meaning that they can offer a much greater variety of games than land-based casinos. From classic card games like blackjack and baccarat to more exotic options like pai gow poker and sic bo, there is something to suit all tastes and all cultures.
This proliferation has brought new levels of convenience and accessibility to the world of gambling. It's also worth noting that online gambling has made it easier for people to gamble in regions with more stringent laws.
Play Casino Games Online With Borgata Online
Whether you're a seasoned gambler or a complete beginner, there's never been a better time to try your luck online. Register with Borgata Online to enjoy the latest live dealer casino games, sports betting, classic table games and more.