Many gamblers are passionate about slot machines. These easy-to-play games of chance are lots of fun and offer players the opportunity to win incredible jackpot prizes, both at physical machines and as beloved online casino games. The popularity of these games is also why you'll often find so many slot machines in casinos, with dozens if not hundreds of different titles for you to play. 
But if slot machines are so popular, why do some of them disappear from the casino floor? Here are 10 reasons why casinos choose to remove specific slot machines.
1. People Aren't Playing the Game
Slots are easy for beginners to play, but as popular as they are among gamblers, that doesn't mean people enjoy every single slot game. Some slots are simply more fun and appealing than others, which may mean that some machines don't have enough players to justify keeping them on the casino floor. Once a machine stops making enough money, the casino will look for a replacement game that people are more likely to enjoy.
2. It Pays Out Too Much
There are many slot machine secrets, including that some slots do actually pay out too much. However (and many players will be disappointed to hear this,) if a slot machine is paying out too much, a casino will get rid of it. Machines are designed to pay out a certain amount, and if the slot machine RTP is higher than it's supposed to be, the game will be removed from the casino as it will likely be faulty in some way and need to be fixed.
3. It's on a Short 'Trial Run'
If a game is new to the market and offers something different that casino goers may not be used to, the casino will want to test the game out before committing to it long-term. It's also so the casino can check for any glitches that the manufacturer or developer will need to sort out before they decide to lease the game for a longer period.
4. The Lease Agreement Has Expired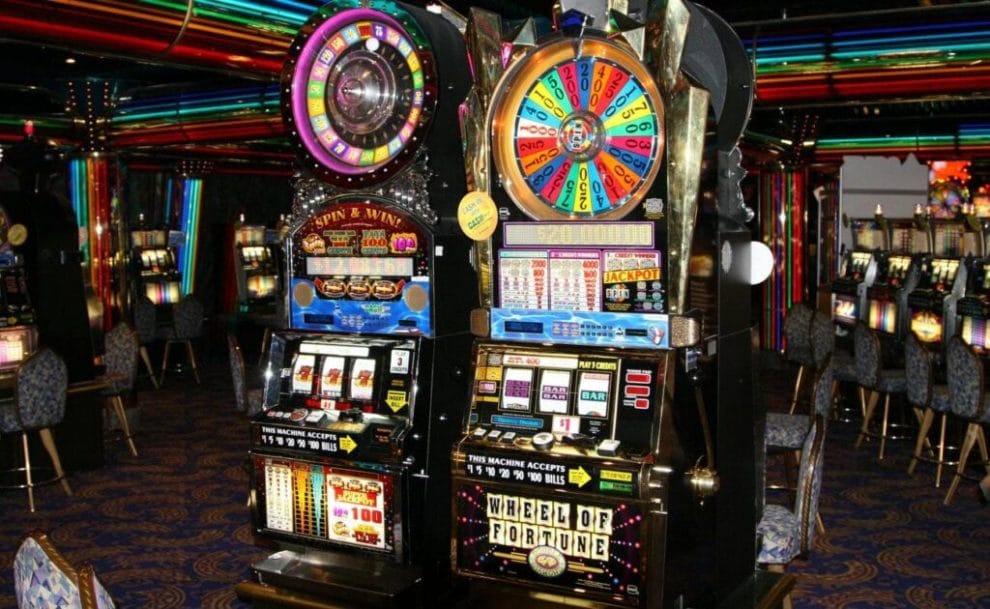 If a casino wants to get a slot machine, they have two ways of doing so.
The Casino Can Buy the Machine
The casino can buy it outright, making the machine their property. They are then fully responsible for the slot and must handle maintenance costs and any other issues, but they also get to keep all the money that the machine brings in.
The Casino Can Lease the Machine
The other option is for the casino to lease the machine. This is more cost-effective as they don't need to spend all the money upfront, and certain things like maintenance will likely be covered in the lease agreement. Leases usually also mean that the company leasing out the game takes a cut of the profits. Still, they are often also responsible for contributing to any major jackpot payouts since they share in the machine's earnings.
If a casino decides they don't want to or can't afford to buy a machine, they'll lease it. However, once the lease expires, a casino may decide not to renew the lease agreement and return the game to the manufacturer instead. A casino could choose not to renew a lease for multiple reasons, like a game making too little profit or the casino simply wanting to try out a new game.
5. The Game Has a Limited Shelf-Life
Just like the video game industry, slot developers and manufacturers like to take advantage of popular media. For example, if a TV show or movie is extremely popular, a slot machine license is given to a game developer to produce a slot that takes advantage of the hype surrounding the show or movie. Players who are fans or who recognize it will likely want to play it while the show or movie is popular.
The downside is that once a show ends or a movie stops making headlines, the number of people who choose to play the slot is likely to drop quickly. This means casinos will want to get these games out on the floor as soon as possible, but they're likely to disappear just as fast once the number of people playing them declines.
6. The Machine Costs Too Much To Maintain
All of the different types of slot machines, whether mechanical or digital, require maintenance. Older machines, particularly mechanical ones, will likely need more regular repairs than newer slots. A casino has to cover the cost of these repairs if the machine is out of warranty or if their lease agreement doesn't include maintenance costs. Also, as a machine ages, it might become too expensive for a casino to keep the machine running. When this happens, the machine is removed from the floor.
7. It Offers an Outdated Experience
While some people enjoy the classic gameplay of old-school slots, many players prefer the modern slot experience and all it has to offer. The incredible visuals, sounds, and bonus games available to play on modern machines can make older games look positively prehistoric in comparison. For this reason, a game may be removed if it is seen to be too out-of-date and unpopular with casino players.
8. It Uses Coins or Cash Money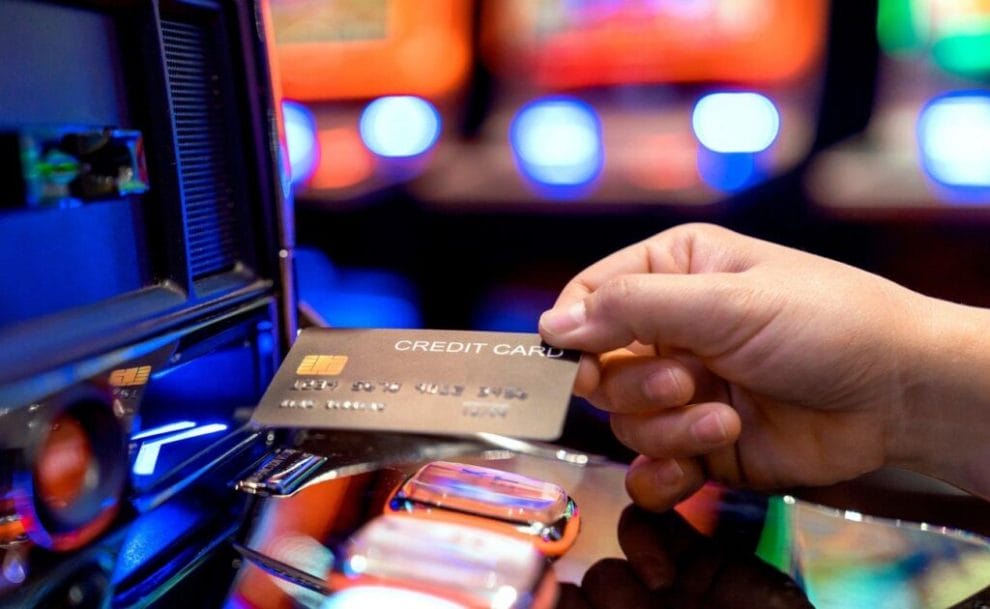 Money is money, right? Not to casinos that operate slot machines. Yes, a dollar is a dollar, whether it's a note or comes off a bank card, but machines that take coins or paper money require additional work compared to machines that only take cards. Whether it's tallying up the cash total at the end of the day to make sure it matches the machine's numbers or fixing stuck coins or jammed paper notes, these problems add to the costs of a casino's operations. On the other hand, slots that take cards don't require all this additional work, making them more cost-effective for the casino.
9. The Game Is Too 'Disruptive'
In the Casino City Times article "Ask the Slot Expert: Why would a casino remove a popular machine after only three months?" John Robison describes how some games cause players to act undesirably. He shares how old banking slot machines, which were basically mini progressive slots, led to a phenomenon he describes as jackpot vultures. These vultures would watch the jackpot totals as they knew they were more likely to pay out once they crossed a certain threshold. Once the jackpot was high enough, they would bully players off machines or even camp out at them if they ran out of money.
The casino that operated these machines decided that these types of games weren't worth the hassle and got rid of them.
10. Casinos Make More Money by Reducing the Number of Slots Available
It may sound counterintuitive, but casinos can have too many slots. The Forbes article "Slot Machines Bring In Billions, So Why Are So Many Casinos Removing Them?" highlights this exact issue, describing how casinos took advantage of the shutdowns caused by the pandemic to cut back on the number of slots they had on their premises, and how this move ended up boosting their profits.
"The fewer machines a casino has on a floor, the higher the net-win percentage goes up," explains Nick Antenucci, a lawyer and lobbyist at Davidoff Hutcher & Citron who has worked in New York's gaming industry for years. "It's more about math than gaming. Fewer machines, fewer choices for the players."
This wasn't the first time casinos had used removed games to increase their earnings, as the article describes that casinos have "known this secret for years."
Play All Your Favorite Online Slots and More at Borgata Online
While finding out you can no longer play your favorite slot may be disappointing, there is a silver lining. If your favorite slot machine has disappeared from your local casino and you're looking for some thrilling new online casino slot games to try out, there are many exciting online slots available at Borgata Online.
Borgata Online has thrilling slot titles from the world's biggest and best casino game developers. Try out astonishing games like Starburst, Cash Machine, Red Fortune, Slingo Reel Extreme, and more. From classic slots to the most modern experiences, you can find an incredible range of slot games at Borgata Online.
You can also enjoy other games of chance like casino table games, bingo, live dealer games, and variety games, and place bets on your favorite sports teams or athletes across various sports, including baseball, basketball, football, soccer, golf, boxing, and MMA. You can even put your gambling skills to the test and try out online poker cash games or online poker tournaments.
Take part in all of the best gambling action when you register at Borgata Online.