Dealers are relatively popular among casino players. Everyone knows them as the people who manage casino table games, especially poker and blackjack. However, another name you may have come across is "croupier."
It's easy to mistake one for the other because, much like the casino dealer, a croupier also conducts games. Nevertheless, there are notable differences between their roles. What are these differences?
Dealer vs. Croupier Definition
The word "dealer" stems from "deal." So it's easy to understand how that name came to be. Simply put, a dealer deals cards at a gambling table, ensuring each player receives the requisite number of cards to begin the game. Additionally, they manage bets and enforce the game's rules.
You may encounter a dealer at any table game but they're particularly famous for overseeing blackjack and poker games while you won't find them at online casino games such as jackpot slots, craps, or keno, to name a few.
So then, what is a croupier? Or, better still, who? To start, the name derives from the French "croupe." In the olden days a croupe was the person who assisted a gambler, staying close to the table to help place and manage bets. Over time, the role evolved such that croupiers have come to conduct table games and, in some instances, also deal cards.
Due to its French origin, it's understandable that "croupier" is the more common name used in European casinos while "dealer" is the standard in American gaming platforms.
Roles of Dealers and Croupiers at Online Casino Games
While they may be interchangeable in some contexts, dealers and croupiers usually have differing roles depending on the type of game they oversee and what they actually do during gameplay. Also, the differences can generally be seen in online casino real money games such as roulette, blackjack, and poker.
Croupiers usually manage high-stake live dealer casino games like roulette. They spin the wheel, toss the ball and place or clear bets. Additionally, a croupier will announce the results and share winnings.
On the other hand, dealers are more commonly associated with card games — where they actually have to deal cards. You'll meet them when you play casino online games like poker, baccarat, and blackjack.
An online blackjack live dealer, for example, will give out cards to players, keep track of turns, and ensure players adhere to the rules. Once the round is over, they also distribute winnings and prepare the deck for the next round.
Wondering how to become a casino dealer or croupier in the gaming industry? They can both certainly be highly rewarding jobs. Besides the pay, there's also the excitement and thrill of managing and watching players' enjoy themselves. However, these jobs do require some skills, qualifications, and training.
Requisite Skills To Become a Casino Dealer or Croupier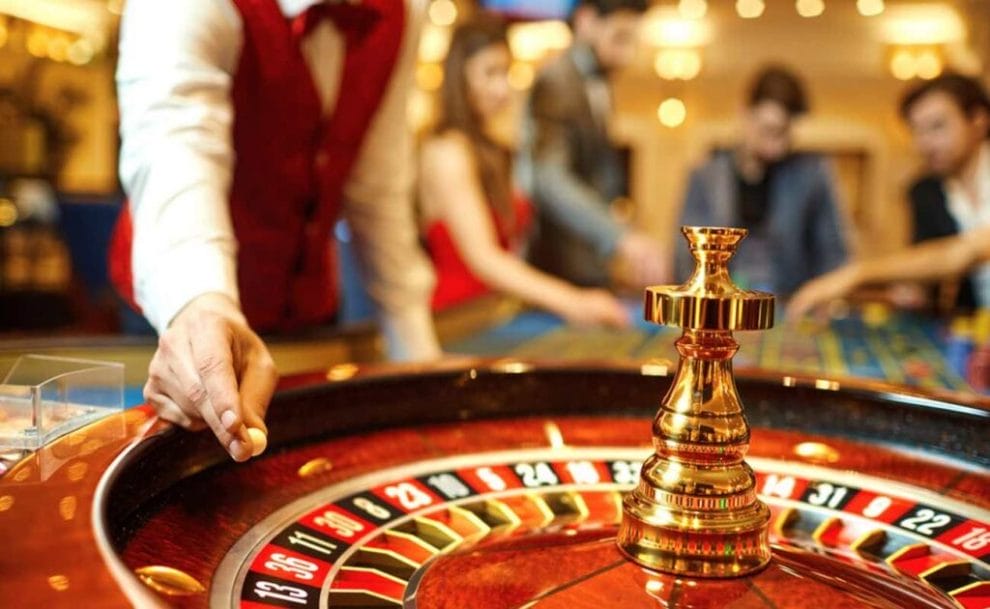 If you want to be an online casino dealer, you need the following skills.
1. Math Knowledge
This is primary because you'll be managing wagers and calculating payouts.
2. Customer Management
You'll typically encounter different types of players and some don't know how to treat a dealer. So, surviving the job is impossible without good customer management skills.
3. Communication
This goes hand-in-hand with the previous. The essence is that you'll be explaining game rules and interacting with players for as long as the rounds last.
4. Concentration
Casinos are typically busy, whether online or offline. The game elements and others can be distracting, meaning you need optimal concentration while you're in charge of the game.
5. Technical Know-How
Of course, you may be managing live dealer online casino real money games, involving cameras and streaming. You must at least know the basics about how these technologies function.
Required Qualifications and Training for Casino Dealers and Croupiers
Top websites will only hire well-trained dealers and croupiers with valid qualifications to manage their online casino games. Here are some workable options to consider.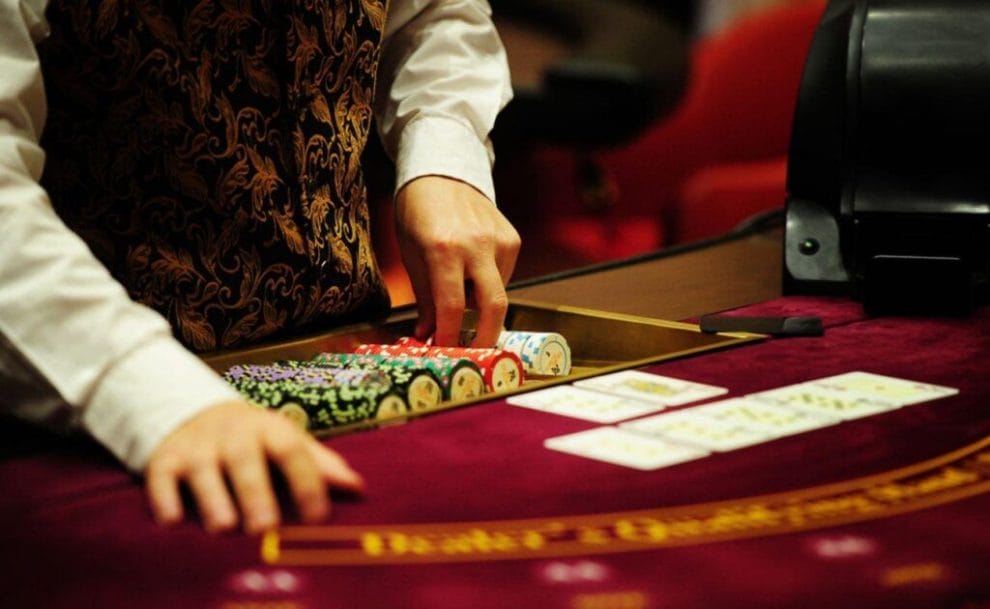 Dealer School
You can enroll at a dealer school where you'll learn gameplay and acquire the necessary skills for handling different casino games. A certificate from a renowned school will give you the edge when applying for the job.
In-House Training
If you don't want to join a school, consider training yourself at home. You can easily use online courses, among other sources. However, the downside is that you may not get a certificate, so you'll have to impress with your skills.
State License
A state or municipal license not only proves that you're skilled but also that the government backs your qualification. So, it's a certification you should consider getting. Bear in mind that you usually need to have graduated from a recognized dealer school before you can apply for a license.
Join in the Fun at Borgata Online
While there are subtle differences between the roles of dealers and croupiers, both are important for smooth gameplay. No doubt they're both interesting career options. If you're considering becoming either a croupier or dealer, why not start your training by learning to become a skilful player first? Take the first step today and register at Borgata Online to begin your journey.