If you're a regular player of online casino games but haven't ventured out much into brick-and-mortar casinos, then it can be relatively overwhelming when trying to figure out what to wear. Unlike when you play casino games at home, you're going to have to carefully consider your outfit. However, worry not, as James Bond and other movies have certainly exaggerated the dress code for many casinos. You won't usually be expected to spend thousands of dollars on a ball gown and jewelry when visiting a casino.
We're going to take a look at the history of women's attire at casinos and the aspects that impact your outfit choice when you visit a casino in person.
Casino attire through the ages
Although gambling has been around for centuries, it wasn't until the 17th century that the first casino was opened in Venice, Italy. While the casino was open to whoever wanted to come and try out the different casino games to play, there was a very strict dress code. Men would be seen in three-cornered hats and their best suits, while ladies had to don their best corsets, ruffles and grand dresses.
This dress code remained largely unchanged for centuries until the Great Gatsby glam of the 1920s when many casinos in the USA were underground establishments due to the prohibition. In the 1950s, casinos in Las Vegas really started to take off and celebrities like Frank Sinatra regularly visited. The celebrity status naturally transferred itself to the dress code and most places required black tie dress to get past the bouncers.
Although you'll still find some of these strict rules in place in casinos, particularly in places like Monte Carlo, many of the casinos in the USA have relaxed their rules somewhat. Depending on the time, day and event, most casinos will accept a semi-casual form of dress.
Things to consider before choosing an outfit
If you're taking a break from online slots and getting ready to hit the casino floor, then you should always consider the following things before choosing your outfit:
Dress code: Do a quick Google search or check out the casino's social media pages to find out if they have a dress code that you need to follow.
Time of day: Casinos are generally more relaxed during the day and expect more formal attire after 6 pm.
The temperature: No matter what the dress code is, whatever you wear needs to suit the temperature. Your outfit needs to be able to keep you warm in colder weather and not make you too hot in warmer climes.
Outfits and dress code
Now that you have a general idea of what it is you need to wear, here are details on the different dress codes and some outfit ideas.
Casual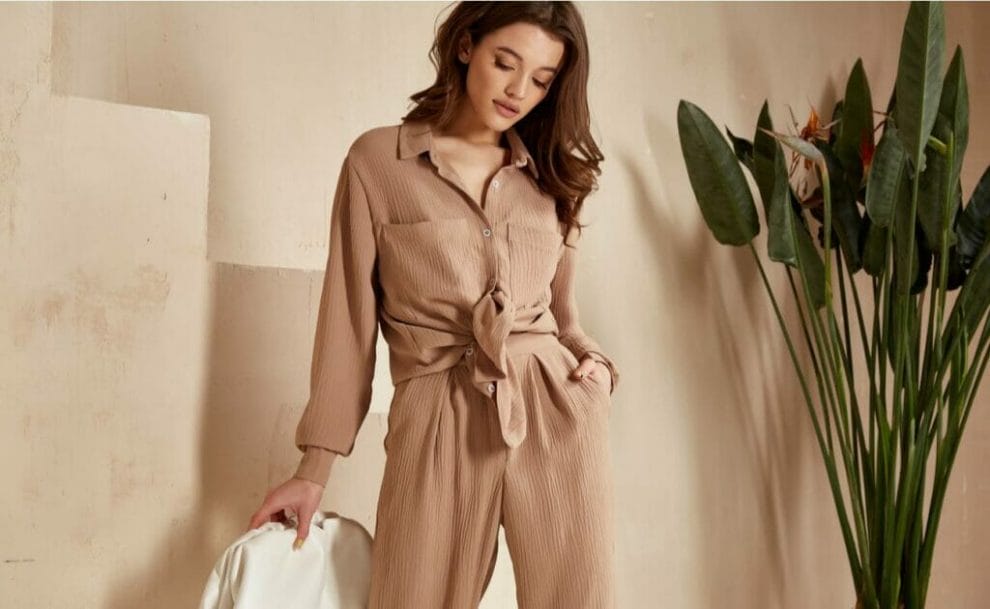 Depending on the time of day and the type of casino you are visiting, there could be a casual dress code. This is usually found during the day and in places with warmer weather, Las Vegas, for example, where many casinos actually form part of hotels.
While casual is certainly a dressed-down look, that doesn't mean you should wear dirty clothes or anything with holes in it. A great idea here is a smartish pair of shorts or jeans, with slip-on shoes, pumps or high-quality sandals and a nice shirt or blouse.
Semi-formal
This is probably the most common form of casino dress code that you're going to come across. This is slightly more formal than casual wear, but less formal than stricter looks like business casual and black tie.
There are many different options for this dress code; if you're visiting the casino during the day, then a good pair of dark jeans or a skirt with a smart blouse or t-shirt, as well as a pair of sneakers, boots or high heels is an excellent option.
As evening comes around, however, you'll be expected to wear semi-long skirts/dresses, cocktail dresses or nice pantsuits. You could also get away with a pair of jeans when wearing a nice blouse, a blazer and boots or high heels.
Business casual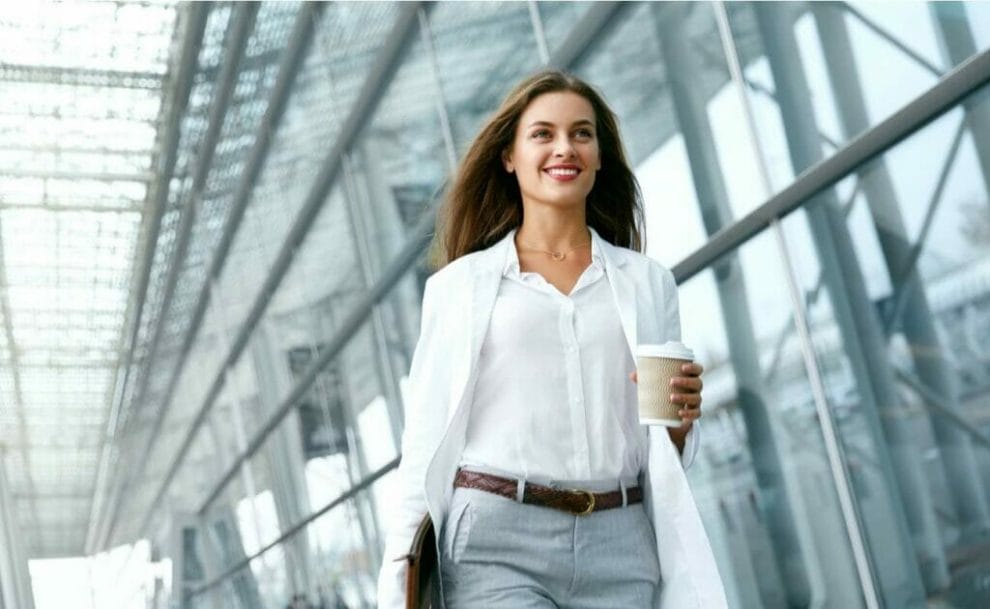 You're also likely to come across business casual in a casino and if you want something to compare it to, think about dressing to go into the office at a white-collar job, or for an interview.
This is not a dress code that encourages jeans, so rather go for something like an excellent pants suit, a more business-like A-line dress or a skirt and a collared shirt and a blazer. High-heeled shoes, slim-line boots and formal slip-ons can be worn with your outfit.
Black tie & black tie optional
If you are attending a VIP section, a special event or fundraiser, or going to a casino somewhere like Monte Carlo, then you're likely going to have to dress according to black-tie rules. If you think of Casino Royale as an example, you'll have a good idea of what to wear.
What this means is that you'll be expected to wear a long evening dress of some sort, although a really great lady suit is also accepted. Although it's not completely outlawed, you should try to avoid flat shoes and instead opt for something with a heel.
There's also something called "black tie optional" where the standards aren't quite as strict, although you'll still be expected to dress up to the nines. You'll be able to wear shorter dresses, such as a dazzling cocktail dress with heels.
White tie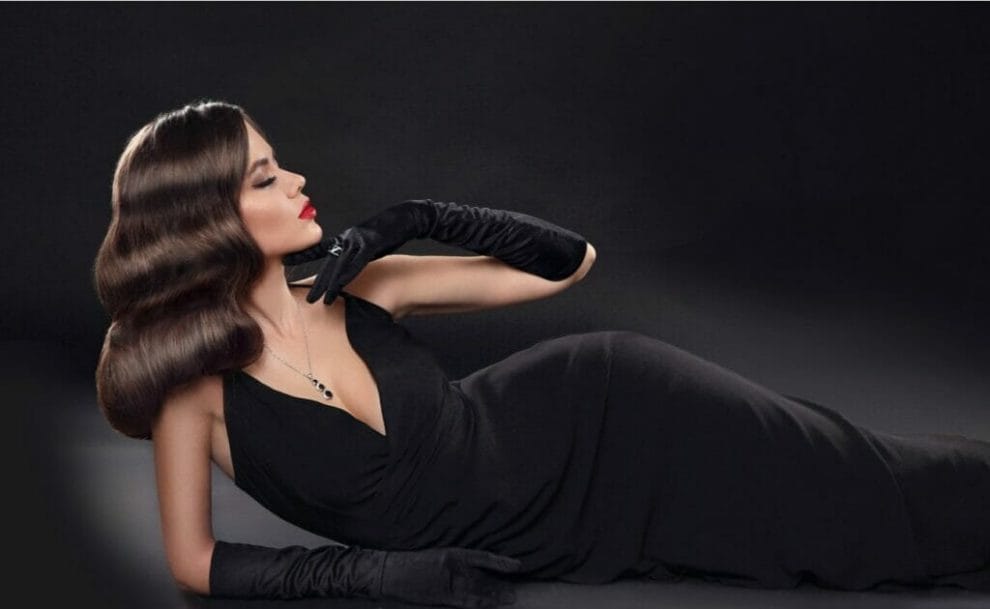 White tie is undoubtedly the highest formality of dress code that you can get at a casino and you're not likely to come across it all that often. It's normally reserved for specific private events at a casino.
You'll be expected to pull out all of the stops here and turn up in a floor-length gown or ball gown with matching jewelry and elegant accessories. White gloves and faux fur wraps will be highly appreciated at an event like this.
Stay in your comfort zone with Borgata Online Casino
As you can see, there are plenty of options for dressing up for your casino night, but it's probably not something you want to do every weekend. Luckily, Borgata Online Casino has some of the best online slots, live dealer casino games, and table games available to play from the comfort of your own home – in whatever outfit you feel most comfortable.
Register with Borgata Online to play slots online at the best online casino.