Could blackjack be the best casino game ever? Although we love online slots, blackjack is right up there, too. It's easy yet challenging to play and its low house edge puts all land-based and online casino games in the shade. What's more, there are so many different types of blackjack, so there's always something new to try out. What would you say to a blackjack variation where you can switch your cards for new ones? How about a game that comes with a side bet for a massive jackpot? Anything is possible in the world of recreational blackjack. Let's take a look at some of the most popular blackjack variants out there.
American Blackjack
If you've played classic blackjack in online casinos before, then you already know how to play American blackjack because it's the same game by a different name. American blackjack is easily the most widely played of all casino table games on land or online, one reason being that the rules are really simple. Players are dealt two cards and play against the dealer with the aim of building a hand that's as close to 21 as possible. They can "hit" for another card or "stand" if they think they've got a winning hand or are at risk of going bust. A hand of 21 is called "blackjack" and is an automatic win.
American blackjack comes with two basic strategic options: doubling down and splitting. Doubling down means you choose to double your initial bet and stand after taking one more card. Splitting is an option when your initial two cards are the same value. You can split them into two separate hands and the dealer will give you an extra card for each hand. If the situation is favorable, you can then double down on one or both of your split hands.
These are the basics of blackjack that all variations of blackjack share. If you're thinking of playing blackjack at a casino for the first time, American blackjack is the way to go.
Multi-Hand Blackjack
As the name implies, multi-hand online blackjack gives you the chance to play multiple hands of (usually) American blackjack at the same time. The number of hands you can play with varies from one title to the next. In Platinum Blackjack Pro, for instance, you can play with up to three hands, while Borgata Blackjack Pro allows for up to five. It's a great way to play casino games because it gives you more potential winning opportunities and a means to hedge against your losses. If you apply basic blackjack strategy, multi-hand blackjack gives you a decent chance of coming out ahead. Nothing's guaranteed, of course, so you should never get carried away and bet more money than you can afford to lose.
Progressive Blackjack
Progressive blackjack is a concept adopted from the world of progressive jackpot slots. Basically, the games are linked to a progressive network that allocates a fraction of each player's bets to a jackpot pool. In many cases, you have to place an optional side bet in order to qualify for a chance to win it. If you don't want to place a side bet, you can carry on playing as usual because side bets don't affect the main game. A good example would be Blazing 7s. This blackjack variant carries a side bet that pays out based on the number of 7s in your hand. You'll get paid if you have just one 7 in your hand and if you build a hand with three 7s of the same suit or color, you'll win 777x your bet. What's more, the side bet pays even if you go bust in the main game.
Live Dealer Blackjack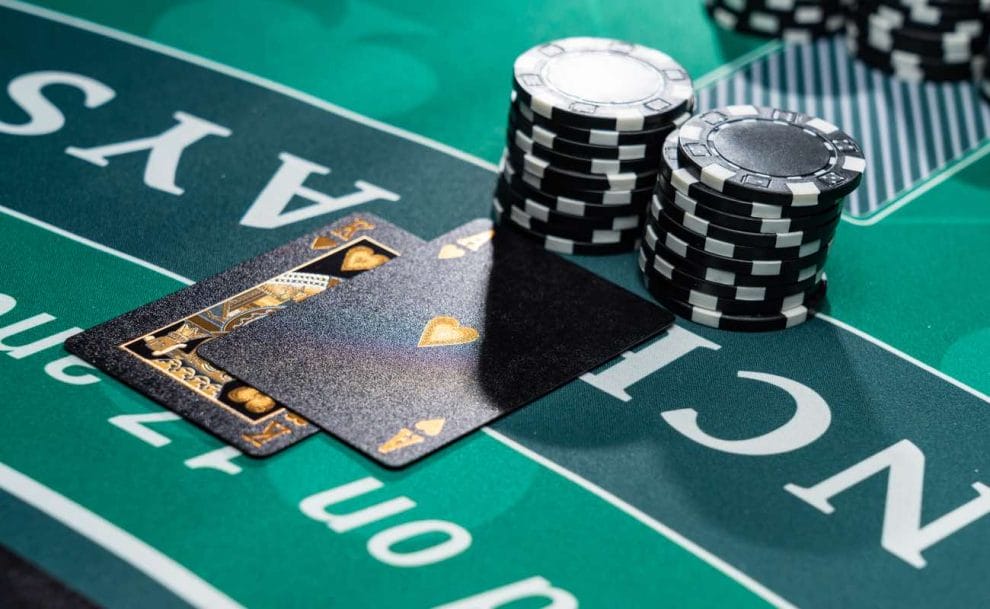 Blackjack was one of the first live dealer games and it's still one of the best because it's so natural to play in a live casino online. You're face-to-face with a live dealer at a real gaming table in a casino studio. The cards on the table are real and you can view the game from different camera angles. The gaming interface allows you to interact with the dealer and chat with other players, but you can also move things along with special features, such as "initial decision" (players decide to hit, stand, double down or split all at the same time, instead of taking turns) and a "deal now" button. Live blackjack also comes with a number of interesting side bets and the "bet behind" feature gives you the chance to bet on another player's hand.
The live dealer space is very interesting because it gives developers the freedom to try out ideas that could only succeed in a live casino online. In Unlimited Blackjack, for instance, there's no limit to the number of players who can play the same hand. The same idea applies to Infinite Blackjack, where you can benefit from the Six Card Charlie rule: if you have a six-card hand below 21, you're paid out 2:1. In both cases, the advantage is you never have to wait for a seat at the table.
Remember to check out the tips, tricks and etiquette for live dealer blackjack as well as the blackjack odds before you play.
Blackjack X-Change
What do you do if you're playing blackjack and you don't like the cards you're dealt? In most casinos in the USA, there's not much you can do – unless you're playing Blackjack X-Change, that is. This variant lets you exchange any card in your hand for a random card. You can pay a "buy" price to have a bad card replaced or receive payment at a "sell" price to switch out a good card. You can only switch with four or fewer cards with a value of 21 or less. You can't do a switch after doubling or splitting and you can't double or split after you exchange a card. The cost of any cards you buy or sell goes directly off or onto your balance, not your bet. If you enjoy a bit of a hustle, Blackjack X-Change may be right up your street!
Choosing The Right Variation For You
With so many variations of blackjack on offer, it can be overwhelming trying to choose the right blackjack version to suit your needs. Just like when you're scouting out the best blackjack table if you play at a casino, finding the right version of blackjack is about observation.
Before deciding on which variation to play, you should consider your level of skill and whether you'll keep up with a particular variation. For example, if you're a complete beginner, then multi-hand blackjack might not be for you.
It's also worth considering how long you want to spend playing a game and what you want to get out of it. If it's a social experience that you'd like alongside your game, then it's worth considering live blackjack games to get a bit of that in-person casino feel.
No matter what type of blackjack you choose, remember that it's about being responsible while you play and if you manage your bankroll appropriately, there's no reason you can't learn all the different types of blackjack on offer.
Play Every Kind of Blackjack at Borgata Online
Looking for a premium blackjack experience? Register with Borgata Online and explore! We've got all the variations mentioned above and many more. And that's just the beginning. You'll have access to our complete range of the best casino games, from other casino table games such as poker and roulette to feature-rich online slots and laid-back variety entertainment. It's all happening here at Borgata Online!