Starting your journey to become a competitive poker player is always filled with nervous excitement, inevitable ups and downs, and the dream of one day taking a seat among the very best in the world. Whether your goal is to become an online poker legend or to sit face-to-face with pros on tour, you need to start somewhere and ensure that you're familiar with the fundamentals. Generally, Texas Hold'em is the go-to game for those looking to make a career out of poker, and it's by far the most popular among early initiates. 
It bears mentioning that many of poker's participants at almost any level consider it a sport rather than a game, and this infers a dedication to honing one's skills over time and improving even the most minor aspects of play. The best way to achieve this is simply by playing as much as possible and getting the "feel." With so many poker games online taking place day and night, there's never been a better time to test your skills. Let's look at some of the things you'll need to know on your way to becoming a household name and why they're such essential building blocks for prospective pros.
Understanding hand ranks and player positions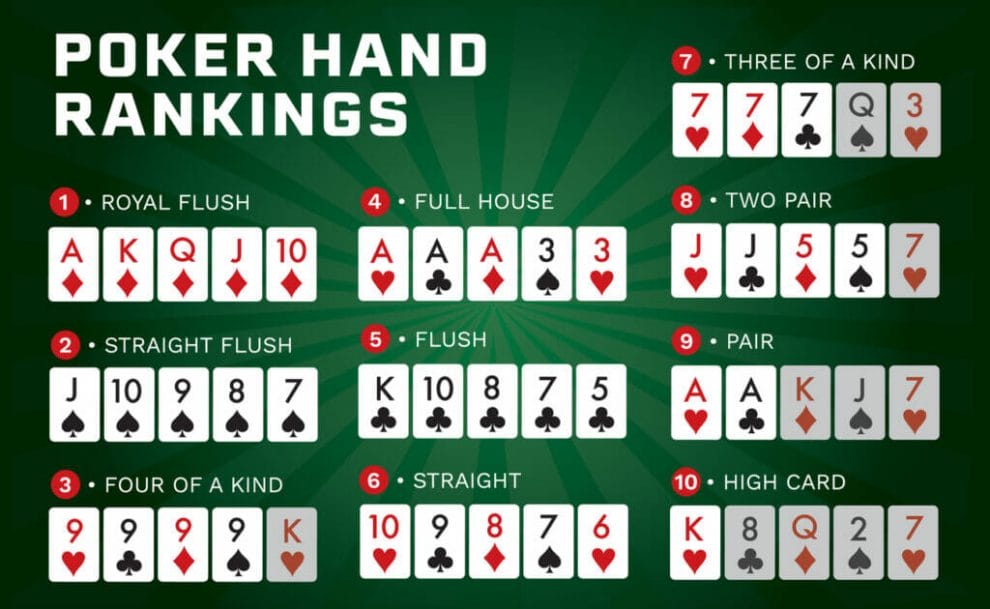 Some elements of poker should come to you as second nature and serve as a subconscious understanding of how certain hands will play out. The two most important examples of this are quickly ranking your hand with what's on the table and the context of that hand in relation to your position at the table. When you play poker online, you'll be able to gain enough experience to scan possibilities at a glance and get used to evaluating not only the strength of your hand but the strength of others' as well. You may have played a fair few games in person, but there really is no substitute for seeing as many cards as you can while you're cutting your teeth on the basics.
Start with lower stakes
It may seem like an obvious suggestion, but there are several reasons why you should start with lower-stakes games. Trial and error plays a massive role in how much you learn, and getting burned occasionally by bad beats and misreads is all part of the curve. Before committing to online poker tournaments, it's highly recommended that you get on some low-blind sit-and-go tables where you can play hands that mean something without irrevocably damaging your wallet. Another critical consideration and rule of thumb is that the higher you go in the stakes, the better the likelihood that your fellow players will be of a higher caliber. This means that you can incrementally scale upwards until you feel comfortable with the level of competition you're facing. These lower-stakes games are also perfect for that intangible "feel" mentioned earlier because you'll be able to play for longer and ensure that you're taking everything in while you search for the best online poker sites.
Learn when to fold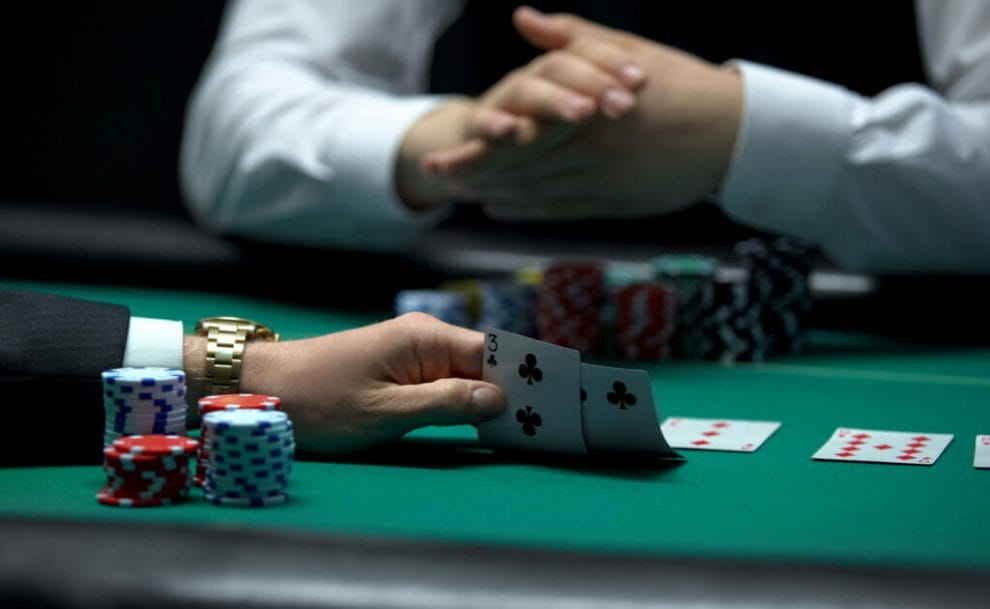 As the classic song goes, one of the most crucial things to learn at any level of your online poker USA career is when to lay a hand down. It can't be overstated how much a good fold is worth, regardless of the stakes, and when you can start evaluating your hand without bias or misplaced optimism, you're already on your way to being a winner. If you've seen someone at the table regularly raise seemingly out of nowhere, it can be difficult to look the other way, but if you're operating on even a top one pair hand, it's generally prudent to muck it.
Keep it tight but don't be shy
Not everybody is born with the innate talents of Phil Ivey or Dan Negreanu to simply sniff a bluff out of thin air or go in heavy pre-flop on a low pocket pair. To start with, try as best you can to play hands on their merit and within the context of the betting. An excellent way to stay on top of your more aggressive instincts is to limit any bigger bets until after you've seen the flop, where you can gauge the strength of your hand with a little more information. There's a lot more nuance in poker than simply calling or raising, and this is again where your position on the table will come into play. An online poker tournament strategy is slightly different from the one that you would employ being seated across from other players for the simple fact that you won't have as much information to get a solid read on someone.
Don't let your emotions get the better of you
Poker is one of the most highly emotive and dynamic sports you can play, and things can change at the turn of a card. Having your emotions in check while you get your second bad beat of the evening isn't easy, and it's natural to feel more than a little slighted. But having the ability to ease through heated moments and come out the other end with your temper intact is one of the best poker tournament tips we can give you. The science is simple. People make rash decisions when motivated by negative emotions, and you're about to make a whole lot of decisions. Nowhere is this more prevalent than in betting patterns where you might be tempted to go big on a hand by something that's happened to raise your temperature in one way or another.
Take your poker career to the next level with Borgata Online Casino
Join the Borgata Online community and take your pick from our selection of tables with blinds and stakes to match your current skill level. Grow your knowledge, bankroll, and confidence with players from around the world at our world-class online casino. Not a member yet? Sign up here and take your seat at the table from the comfort of your device, wherever you may be.