If you've never ventured out to explore Michigan, exploring the region's wineries is something that comes highly recommended by those who have. Much like the gambling industry has evolved from land-based casinos to online casinos, the wine scene in Michigan has also come a long, interesting way.
From the first vines Antoine de la Mothe Cadillac planted in 1702 on his settlement (which would become Detroit,) to the establishment of The Michigan Grape and Wine Industry Council in 1985, and today having over 140 wineries located in five regions, it's been quite a journey.
Michigan is among the top 10 wine-producing states in the U.S., a testament to years of steady, stellar production. The state has the soil and temperature of the 45th parallel, making it a region that consistently yields impeccable grape harvests. With its own "Napa Valley," Old Mission Peninsula takes the spotlight as it's home to many wine and culinary institutions, antique shops and cozy inns, beaches, and scenic hikes.
Beyond the lauded quality of its wines, Michigan offers visitors a whole world of experiences, including playing casino online games like poker, online slot machines, jackpot slots, and many more.
But if you're stepping into this world for the first time and you're looking for things to find or do in Michigan, here's a taste of some of the wine experiences you can expect to enjoy at Michigan wineries.
The History of Michigan Wineries
Michigan is home to almost 200 wineries, contributing over $6 billion annually to the region's economy. Given that this is a state where alcohol was once banned, it's worth tracing the history of its achievements.
In 1863, Joseph Sterling planted the seeds of Michigan's wine legacy by establishing the first commercial vineyard. His efforts culminated in the creation of a wine company five years later, the Pointe Aux Peaux Wine Co. in Monroe County. The state's viticulture received an additional boost when, in 1868, A.B. Jones also planted vineyards in Lawton.
By the late 1800s, Michigan had become the third largest wine producer in the country, behind only California and New York. The year 1918 brought about a seismic shift as Michigan enacted an alcohol ban, which brought the wine industry to an abrupt and premature end. Prohibition had spread nationwide by 1920.
But by 1933, Michigan took the lead in ratifying the repeal of Prohibition, and wineries began to resurface in the state, especially in the Detroit area. Border City Wine Cellars moved its operations from Windsor, Ontario, to Detroit and changed its name to Meconi Wine Co. The company later changed its name to the iconic St. Julian Winery after another move to Paw Paw. Today, St. Julian is Michigan's oldest winery still in operation. Michigan Wine Institute, a collective effort by the state's winemakers to bolster the industry through promotion, research, and advocacy, was also established.
The 1940s saw the rapid growth of Southwest Michigan's wine industry. Wineries relocated to the region in droves, attracted by the proximity to Lake Michigan's vineyards. Amid the backdrop of World War II and the influence of soldiers returning from Europe, consumer tastes began to shift away from sweet to dry wines. The state's viticulture landscape further transformed when the state eliminated a $5,000 licensing fee, a move that allowed wineries to produce wine with higher alcohol content. Wines were further reclassified from distilled products to fortified wines, which enabled their sale in grocery stores.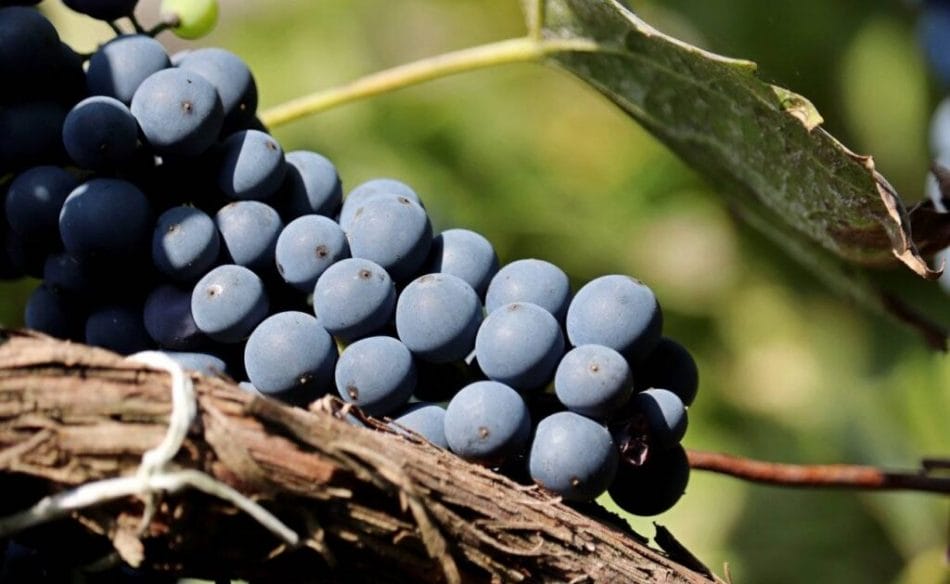 A couple of years later, in 1962, Angelo Spinazzé of Bronte Champagne and Wine Co. crafted Michigan's first dry wine using Baco Noir, a French-American hybrid grape. The 1960s witnessed the creation of Cold Duck, a sparkling-red blend, by the Bronte winery. It became an immediate sensation and caught the attention of Ernest Gallo, co-owner of E. & J. Gallo Winery in California, who went on to produce his own version of the Cold Duck called André, which is now renowned worldwide.
The year 1970 was another turning point in the history of the Michigan wine industry, with Bernie Rink establishing Boskydel Vineyard in northern Michigan. The vineyard was planted with French-American hybrids, a first at the time. Two years later, state law changes reshaped the payment structure between wineries and grape growers. The amount that wineries were required to pay growers to receive a much-needed tax break increased, which led to the closure of most wineries in the state.
Yet another turning point was when Ed O'Keefe defied expert advice in 1974 and planted Michigan's first large-scale European vinifera vineyard. He went on to establish the Chateau Grand Traverse. That same year, Tabor Hill's Vidal Blanc graced the White House during Gerald Ford's presidency, thereby becoming the first Midwest wine ever served at a state dinner.
A wave of new wineries opened in Michigan in the 1980s, accompanied by the establishment of four American Viticultural Areas (AVAs) — Fennville (1981,) Leelanau Peninsula (1982,) Lake Michigan Shore (1983,) and Old Mission Peninsula (1987.)
The Michigan Grape and Wine Industry Council was established through state legislation in 1985 to provide vital research, education, and promotion for advancing Michigan's wine grapes and wines. Shortly after the Michigan Wine Institute was dissolved, it was replaced by the Michigan Craft Beverage Council.
In 1990, 13 more wineries opened across the state, further diversifying the state's winery scene. Since then, more wineries have opened in the state, including the Tip of the Mitt region, the state's fifth American Viticultural Area established in 2016 at the top of the Lower Peninsula.
Unique Wine Experiences in Michigan
This 150 years of history also comes with a range of experiences suitable for wine lovers who want to explore a combination of famous New Jersey foods and the best wine the state has to offer.
Explore a Grand Wine Trail
Wineries across the state have united in convenient clusters, creating easy-to-navigate vineyard routes. They offer maps to make visiting them convenient, and even market special events so you don't miss out on them. Try the Pioneer Wine Trail, which includes the "Art on the Trail" pairing of food, wine, and the work of a showcased poet, sculptor, musician, or writer. If that's your thing, you can also pick a bike for a self-guided tour. For the more cautious, there are guided options.
Take a Winery Tour via Shuttle
Picture yourself riding in a cozy, covered deck on wheels towed by a tractor. This delightful shuttle takes you through various southwest Michigan wineries while treating you to a scenic tour in the fresh country air. But if an open-air experience isn't your thing, don't worry; other companies also offer a sleek and comfortable 14-passenger "Vino Coach" for your convenience.
Book a Winery Sleep Over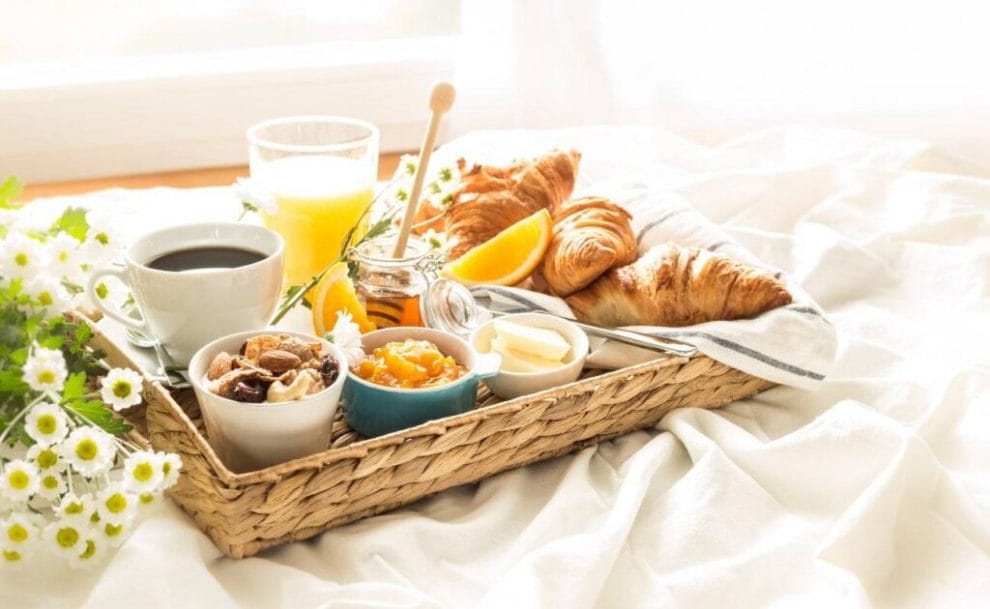 Staying over in one of the winery inns lining the Traverse Wine Coast is a must. These inns have private tastings or receptions, gourmet breakfasts, and cozy nooks with fireplaces in common areas. On top of that, you'll get the chance to interact with the owners who will only be too happy to answer all your questions. Other inns also offer incredible views and a complimentary bottle of wine for every night you stay.
Have a Vineside Dining
Now that's something you should definitely do — dine with the vines. Many of the wineries collaborate with chefs from top restaurants to give you a rare culinary experience of New Jersey foods. For instance, 45 North presents delightful multi-course meals in its vineyard at Lake Leelanau. At Jackson's Sandhill Crane Vineyards, the Crane Cafe ensures a delectable pairing of bites and sips. And then there's Black Star Farms, which hosts a well-loved harvest dinner series, while over at Fennville's Fenn Valley Vineyards and Wine Cellar, you can relish winemaker lunches and dinners or grab small plates to enjoy a vineyard picnic.
Pair Live Music With Wine
Studies show that music can impact the flavor of specific wines. This is explored through sensory tasting events at some Michigan wineries. When you realize that live music on vineyard patios enhances your overall experience, you'll understand why not just food but also music pairs so well with wine.
Top Wines Michigan Is Known For
When doing the winery rounds in Michigan, look out for these excellent wines.
Mawby Méthode Champenoise Blanc de Blanc
Bonobo Winery Pinot Noir
Detroit Vineyards Woodward + Vine EMCEE
Arcturos Winter Harvest Riesling
Black Star Farms Chardonnay
Chateau Chantal Cabernet Franc
St. Julian Winery Solera Cream Sherry
Vine, Dine, and Gamble Responsibly With Borgata Online
Michigan is one of the top 10 wine-producing states in the U.S. In addition to producing exceptional wines, the state provides visitors with a diverse range of experiences, including the chance to break away and enjoy some casino table games. 
Although gambling regulations differ from one state to another, Michigan is a gambling-friendly state, and Borgata Online is one of the top platforms offering a variety of games such as poker, online slots, jackpot slots, and more. Register to get started on your journey into the thrilling world of gambling.