It goes without saying that Atlantic City in New Jersey has much to offer tourists, which is why many flock to this coastal city year in and year out. Although renowned for its buzzing nightlife, much like Las Vegas, the option to access an online casino from just about anywhere has reduced the number of people who visit the city for gambling purposes. However, that's not to say that Atlantic City has significantly less foot traffic now; it remains appealing to the masses for various reasons, including the neighboring nature wildlife reserves.
Atlantic City boasts several fun things to do that are suitable for the whole family. From fine dining to art districts and the iconic Boardwalk, "America's Playground" is rich in history and continues to attract people from all walks of life. Explore some hidden gems and lesser-known things to do in Atlantic City.
What To Do in Atlantic City
1. Enjoy Local Craft Brews at The Seed: A Living Beer Project
Located at 807 Baltic Avenue Unit 4, The Seed: A Living Beer Project is a brewery founded on the concept of experimentation to discover untapped craft beer flavors. A brewery wouldn't ordinarily be the first thing that comes to mind when you think of Atlantic City, which is what makes it even more exciting. The craft beers are typically made from wild and natural ingredients that are locally grown. The products sold vary in price but typically range from $14–$30.
2. Climb the Absecon Lighthouse on the Boardwalk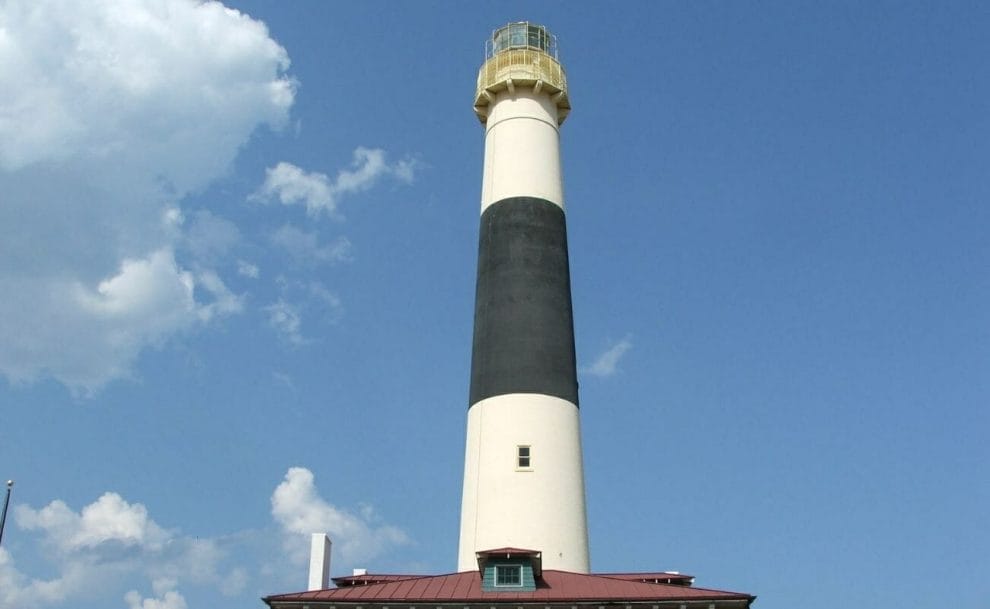 Anybody who's familiar with Atlantic City will probably tell you about how popular the Boardwalk is. In fact, even just a casual stroll along the boardwalk is raved about. In this case, however, you could try something else on the boardwalk — climbing the Absecon Lighthouse. Located at 31 South Rhode Island Avenue, this is the tallest lighthouse in New Jersey. A climb up this lighthouse will also give you a magnificent view of the city's coastline. The entrance fee is $8 for adults and $4 for kids aged 3–12.
3. Cruise on a Tiki Bar Boat
Located at 600 Huron Avenue, this is a great way to unwind if you're with friends or family. What makes this experience unique and interesting is that it's not your average cruise. Here, the cruise is fashioned as a tiki bar, creating an ambiance like no other. Watch the sunset while sipping on a cocktail. The tiki bar boat cruise will also allow you to see the city in a new light; as the sun sets, you can enjoy beautiful views of the skyline and the bright lights of the city. You can enjoy the busy nightlife and witness it from a distance. The cost for the tiki bar boat cruise depends on your chosen cruise.
4. Have Fun at Central Pier Arcade
When it comes to fun-time landmarks in Atlantic City, Central Pier Arcade immediately comes to mind. If you're a social butterfly, then you'll be in your element here. Located at 1400 Boardwalk & Tennessee Avenue, there's endless fun to be had at Central Pier Arcade. You can try out go-kart racing or popular games like Wizard of Oz and Deal or No Deal. You could even have a go at poker and slot machines as you would at a casino. It's clear that Central Pier Arcade offers a little something for everyone in the family. Given the wide variety of activities, the applicable costs depend on what you're interested in playing.
5. Explore Storybook Land
Not many cities can boast a landmark like this. Storybook Land is the perfect way to reconnect with your childhood or connect with your kids over fairytales and stories that you all love. Located at 6415 Black Horse Pike, Egg Harbor, this fantasy-themed amusement park will take you down memory lane through its engaging and nostalgic features. Here, you'll find prominent elements from children's books, such as Sleeping Beauty and the old woman who lived in a shoe. What's more, there are various rides that you can enjoy and restaurants that you can try out with your family.
Dining options available include the Dining Depot, Bubble Bites Food Truck, Caboose Café and The Watering Can. This is undoubtedly one of the best places to go in Atlantic City as a family. General admission is $32.95, with children over the age of two being required to purchase an access pass.
Play Games at Borgata Online
Evidently, there are numerous Atlantic City attractions that you can explore on your next holiday or for locals just looking to unwind. What's more, you can also step into a virtual world and access themed online slots from the comfort of your own home or while on vacation when you log in to Borgata Online. If the odds are in your favor and you find yourself being rewarded with a slots bonus, then Lady Luck is clearly on your side. To start playing and put yourself in line to win, register at Borgata Online.