Atlantic City is New Jersey's premier seaside destination. Miles of sandy beaches and an endless variety of entertainment await tourists in the city known as "America's Playground" and "the Las Vegas of the East." Explore restaurants, boutiques, amusement parks, casino table games and shows along the famous Atlantic City Boardwalk. Discover historical gems dating back to the 18th century and enjoy water sports such as surfing, swimming and sailing. No matter what your age or personal tastes, you can have it all in Atlantic City. Start planning your trip with our guide to the most rewarding landmarks and attractions.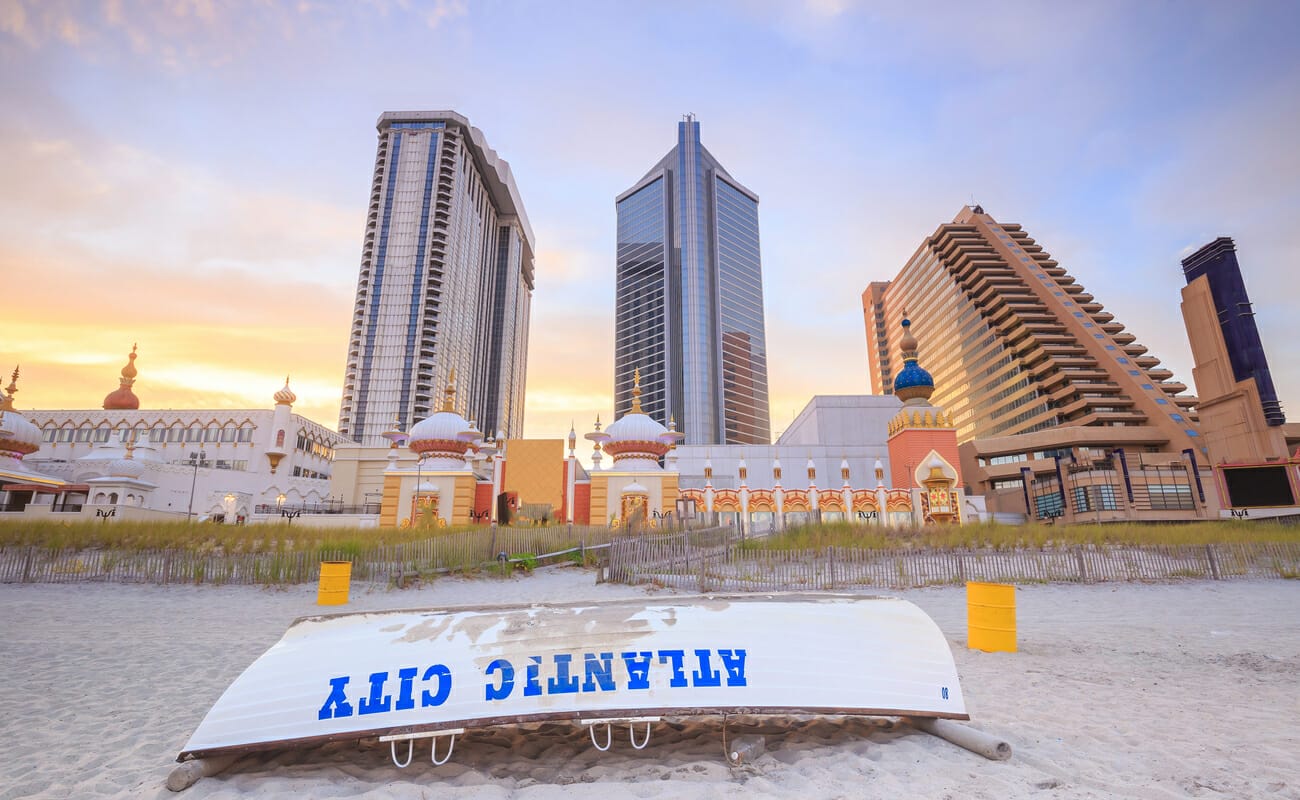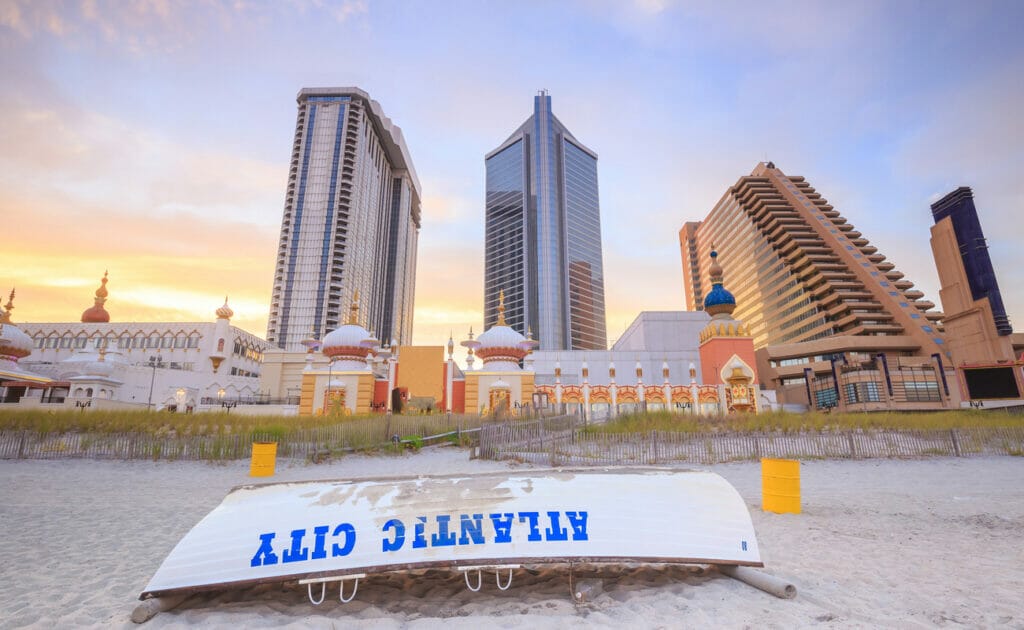 The Atlantic City Boardwalk
Atlantic City's most famous and popular attraction by far is the Boardwalk. This fun-packed four-mile strip is named after railroad conductor Alexander Boardman. Back in 1870, he hit on the idea of building a boardwalk to keep sand out of the city's hotels and railroad cars. Today, the Boardwalk is a breezy promenade offering casino hotels, shops, arcades, restaurants and fantastic ocean views. Explore on foot, by electric tram, or in a rolling wicker chair like a rickshaw. See if you can recognize any locations from the HBO series Boardwalk Empire! Be sure to take in the Entrance to the Stars, Atlantic City's answer to Hollywood's Walk of Fame, with handprints from stars such as Frank Sinatra, Cher and Stevie Wonder. Fun fact: the Boardwalk featured in the original version of Monopoly, the smash-hit board game that now has spin-offs ranging from live game shows to online slots.
The Borgata Hotel, Casino & Spa
Around 2.1 miles from Atlantic City, the supreme getaway awaits you: The 5-star Borgata Hotel, Casino & Spa. With its marbled bathrooms, chic décor, spa and fitness center, the Borgata is the last word in luxury. It's a food-lover's paradise too, with the finest authentic Italian, Japanese and steakhouse cuisine. The state-of-the-art Music Box auditorium is Atlantic City's premier live venue, hosting music concerts, comedy gigs and funny, sexy burlesque shows. Grab a cocktail at the bar while you savor the crystal-clear acoustics.
If you like to play casino games for recreation, the Borgata has hundreds of casino slot games to keep you entertained, as well as casino table games such as blackjack, poker, baccarat and roulette. Borgata also hosts one of the best online casinos in the USA, so you can practice playing online casino games before you hit Atlantic City. There's even an exclusive series of Borgata-themed real online slots!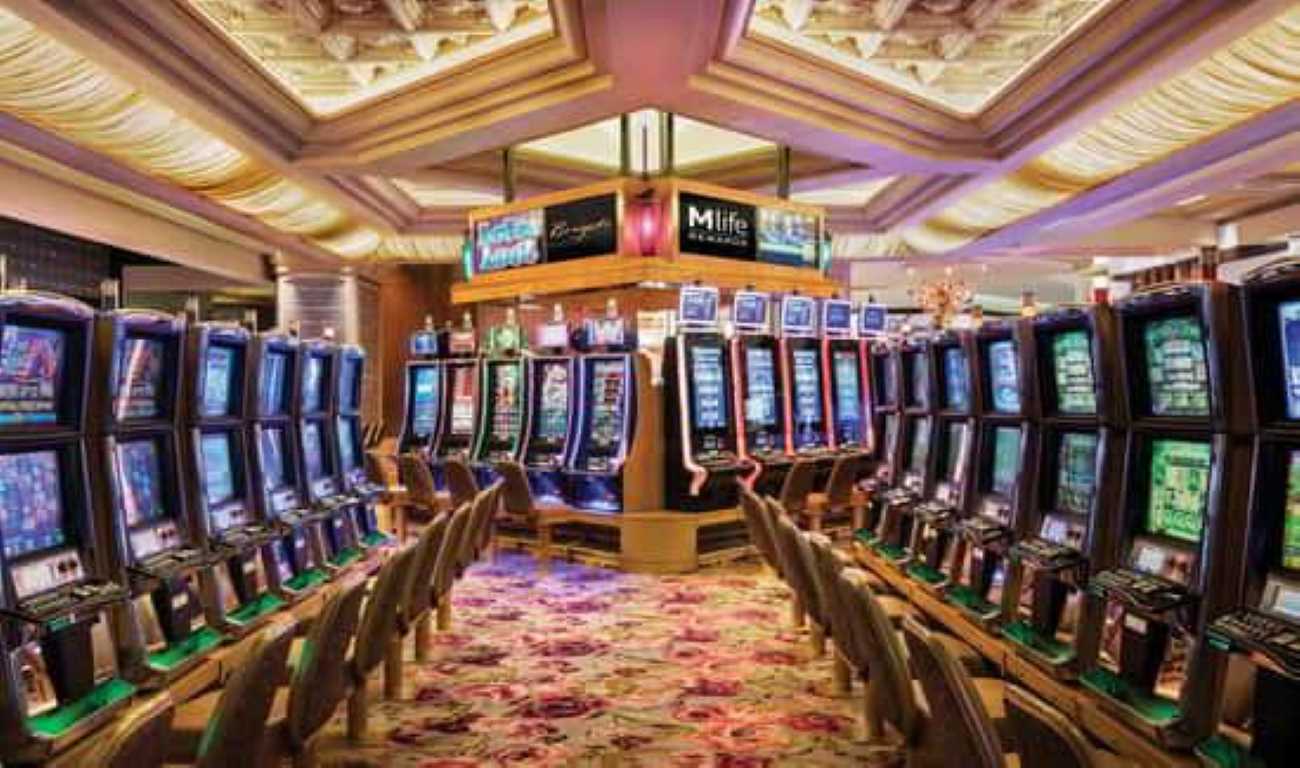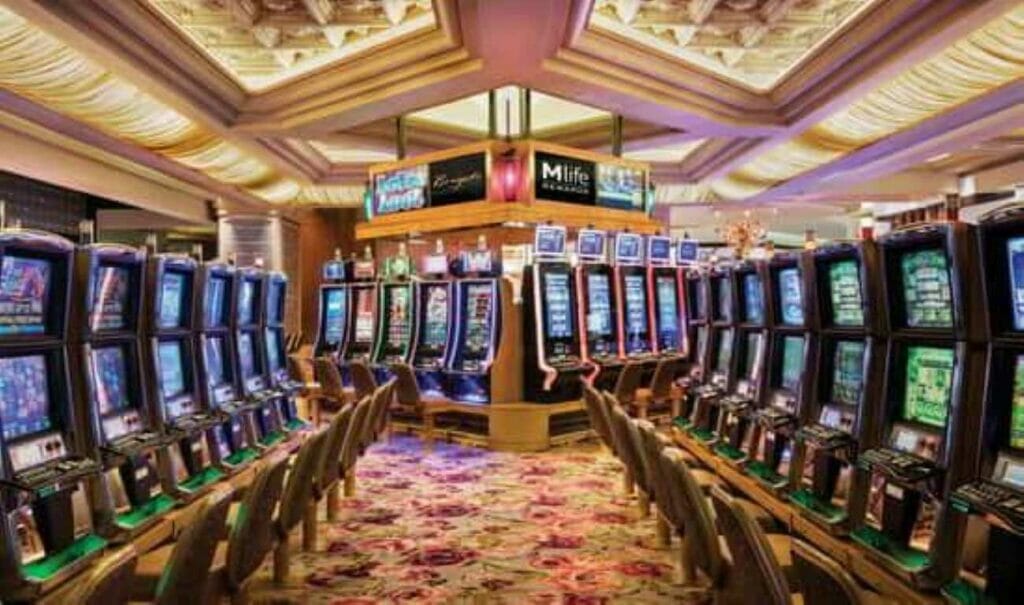 Atlantic City Beach
Atlantic City's ocean-facing beaches draw hordes of tourists in the summer. Follow the city's avenues down from the Boardwalk to the different beach sections such as Downtown Beach, Crystal Beach and Delaware Avenue Beach. Chicken Bone Beach combines pleasure with history, it being the beach where black people used to go during the days of segregation. The beaches do get packed during the height of summer, so head to Brigantine Beach if you're looking for somewhere quieter. You'll have to drive 12 minutes northeast of the city center to access this beautiful secluded spot alongside a wildlife management area, but it's totally worth it.
Atlantic City Aquarium
If you're curious about the many different creatures that inhabit the Atlantic Ocean, you can go scuba-diving and meet them face to face. Alternatively, you can encounter the denizens of the ocean deep at a safe distance behind glass at the Atlantic City Aquarium – exotic creatures such as piranhas, terrapins, iguanas and moon jellies, and get up close and personal with sharks, stingrays and coral. The interactive exhibits are fun and educational for the kids, and you can eat and drink your fill at the numerous restaurants and shops. The stunning view from the top of the aquarium is an added bonus.
Go for a ride on Steel Pier
Why go to Coney Island when you can visit Steel Pier in Atlantic City? Jutting 1,000 feet out over the ocean, this classic amusement pier was built in 1898 and used to be one of America's most popular tourist attractions.
Steel Pier deteriorated over the years but gained a new lease on life when it was rebuilt in 1993. Today it offers fun-seekers of all ages the chance to ride swing carousels and roller coasters as well as more extreme rides such as the Flyer, the MIX or the Slingshot. There's also a variety of carnival games, from shooting hoops to squirting guns and working the cranes. It's all about having fun while trying to beat the house, just like the best online slots. For the best views over the Boardwalk and Atlantic City, ride Steel Pier's latest addition: The Wheel, a 227-foot Ferris wheel with capacity for 240 passengers.
Absecon Lighthouse
No visit to Atlantic City would be complete without a visit to New Jersey's tallest lighthouse: Absecon. This completely renovated historical gem still has the original First-Order Fresnel lens from when it was built in 1857. Climb the 228 steps to the top for superb views over the Atlantic, explore the lighthouse keeper's quarters and visit the museum to find out all about the history of lighthouses, lighthouse keepers, shipwrecks and the maritime history of the Jersey Shore. You can even spend a night in the lighthouse if you join one of Absecon Lighthouse's Keeper Sleeper events.
Get a foretaste of Atlantic City with Borgata Online
For a sense of the sheer variety of entertainment that Atlantic City has to offer, simply register at Borgata Online. Play the very best casino games available, from real online slots to live casino table games that hook you up with a real live dealer. Even if you don't set foot outside your house, you can bring Atlantic City home to you!