Besides playing online casino games, few things hold as much excitement and adventure as road trips do. Feeling the crisp, open air in your face as you zoom along scenic routes, the joy you feel as you let your mind unwind and take flight on the open road — these are a few reasons road trips hold much allure. It doesn't matter whether it's just a day trip or a cross-country tour; road trips give you a unique opportunity to explore and experience your destination. 
If you're wondering where to go for your next road trip, then you may want to consider Pennsylvania. The Keystone State is known for being the Birthplace of America, but many believe its best-kept secret is its breathtaking natural beauty, rich history, and culture. From the cities to the towns and picturesque landscapes, there is no better way to experience the state than on the road. Look at the best destinations for you to explore for an unforgettable Pennsylvania road trip.
Why You Should See Pennsylvania by Road
There are many ways to enjoy Pennsylvania. However, a road trip is one of the most immersive ways to experience the old-time state in one go. Its tapestry of landscapes, stories, and hidden gems can only be uncovered mile by mile. But if you still need some more convincing, here are the top reasons you should see Pennsylvania on a road trip.
1. The Scenic Landscape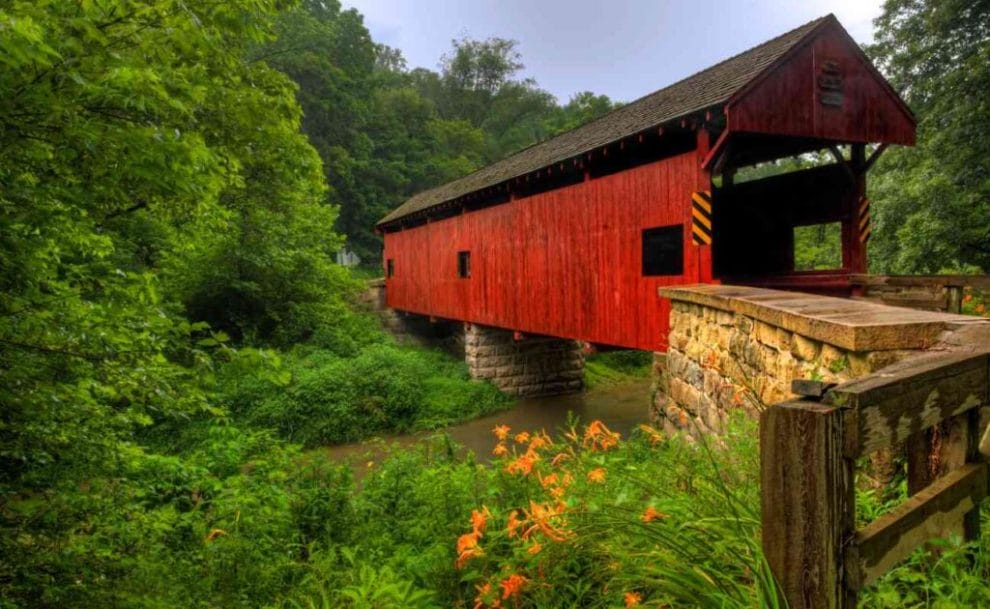 The Keystone State is home to a treasure trove of forests, waterfalls, and hiking trails so far off the beaten path that they can only be discovered through road trips.
2. The Freedom To Explore 
Pennsylvania is a place so rich that the only way to enjoy the pleasures it offers is by taking your time to take it all in. You could fly in just to enjoy the culture of the Amish Country in Lancaster County, but that would mean missing out on exploring other interesting places, like Frank Lloyd Wright's architectural masterpiece, Fallingwater, in Fayette County, and other such highlights.
3. The Delightful Local Foods
If you're a foodie looking to try something new to delight your taste buds, then a road trip through Pennsylvania is something you need to experience. Several Pennsylvania road trip stops yield a variety of culinary delights that will have you craving more. Make sure you try out the Amish staple Shoofly pie, the chipped ham, and, of course, Philly's famous cheesesteaks.
4. Making Memories
A road trip through Pennsylvania allows you to create lasting memories in many of the magical places the state has to offer. Imagine going stargazing at Allegheny National Forest or hearing the rocks make music at Ringing Rocks — these experiences will remain etched in your mind even when the trip is over.
5. Discovering Unique Stories
Every nook and cranny of Pennsylvania has stories to tell, and what better way to listen to them than on a road trip? A trip through Pennsylvania will have you meet new people and interact with locals who can give you the undocumented history of the places you visit.
Everything You Need for Your Pennsylvania Road Trip
Any road trip can easily go awry without proper planning. This is why, before you depart, you must ensure you have all you need for the journey. Here are a few travel essentials for your Pennsylvania road trip.
Driver's Licence and Registration
A driver's license and registration are at the top of the list. You don't want to fall on the wrong side of the law by traveling without your license. If you don't have one, or yours is expired, head to the DMV closest to you to get your papers in order before embarking on your trip across the Keystone State.
Auto Insurance
Auto insurance is non-negotiable for road trips. Going on a road trip without having your vehicle insured is inadvisable and even illegal. Before traveling, make sure you have peace of mind by choosing good auto insurance coverage from reputable providers.
Offline Map
An offline map is useful since traveling by road across Pennsylvania can involve getting to places with spotty or no cell phone signal, which could spell disaster if you need directions. To avoid being stranded and lost, bring along a map book or download an offline map.
Emergency Kit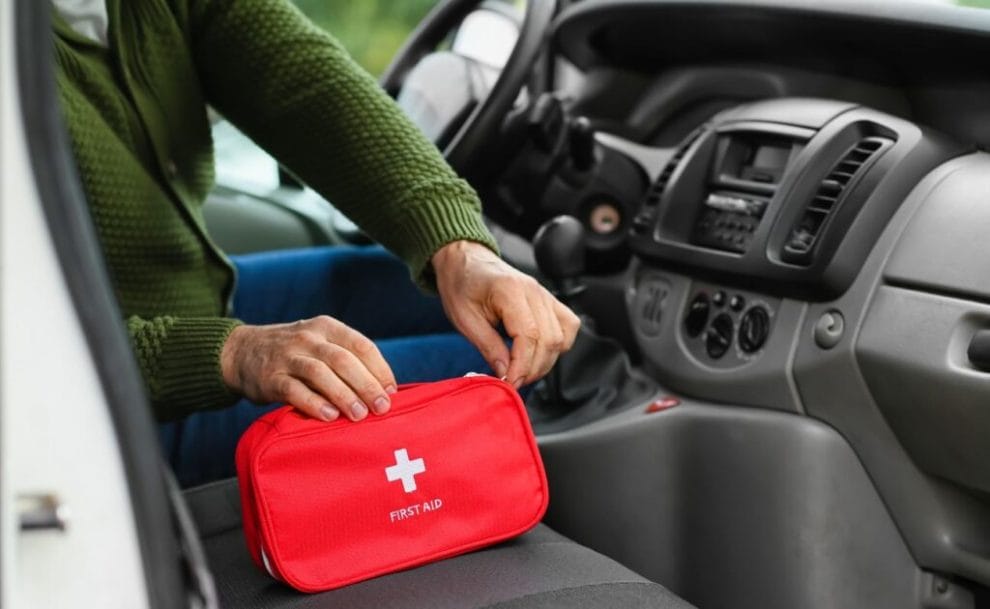 Make sure you've always got an emergency kit on hand. This handy kit would include first aid supplies and basic vehicle repair gear like jumper cables, a flashlight, a fire extinguisher, and equipment to change a tire.
Important Electronics
Electronics like a car charger, portable Wi-Fi, phone mount, and Bluetooth hands-free set are useful.
Waterproof Gear
An umbrella or raincoat for inclement weather.
Comfort Kit
A comfort kit could include travel pillows, sunglasses, sunscreen, blanket, travel mugs, water bottle, comfortable footwear, and travel snacks.
Places You Should Visit on Your Road Trip and Why
While Pennsylvania is full of great places to visit, there are some spots you ought to include on every road trip bucket list. Read on to find out which of them might catch your fancy.
The Pocono Mountains
Four hours away from the bright lights and hustle of New York lies this natural paradise filled with beautiful forests, winding rivers, and flourishing fauna. If you're an outdoor buff, then the Poconos will delight you. Filled with activities like zip-lining, kayaking, whitewater rafting, skiing, and lots more, the Poconos is not a place you'll forget anytime soon. The best thing about the Poconos is that it hosts one of the best gaming destinations in Pennsylvania. 
Hersey
Ensure you come with your sweet tooth when you visit "The Sweetest Place on Earth," as the town refers to itself. Home to Hershey Chocolate Company — one of the world's largest manufacturers of chocolate — the town boasts delights as lovely as the chocolates made in it. The town has no shortage of attractions, from Hershey Park with its dozen roller coasters to Hershey Gardens, where you can frolic with butterflies, and even to the AACA museum.
Pine Creek Gorge
Pennsylvania's Grand Canyon is nothing short of a geological wonder. Its observation points will give you a view of steep canyon walls, colorful foliage, and the winding waterways of Pine Creek that are so breathtaking you might just be mesmerized forever. If you are looking for serenity and a chance to connect with nature, then Pine Creek Gorge must be part of your road trip itinerary.
Gettysburg
Step back in time into America's history as you explore the places you've probably only read about in your history books. Visit Gettysburg National Military Park to see for yourself the resting place of heroes who defended the unity of the country. You can also take a self-guided tour through tourist sites like the Gettysburg Museum of History or landmarks like the Betsey Ross house. You can also indulge in period dining as you enjoy the foods of yesteryears.
Ricketts Glen State Park
If you're interested in camping during your trip across Pennsylvania, then Ricketts Glen State Park is the perfect place for you. The tranquil waterfalls and lush forests will have you falling in love with the park.
Ways To Stay Entertained During Your Road Trip
There's nothing like boredom to take the spark out of your journey, but that's unlikely if you plan in advance. Read this list to find ways to keep yourself entertained during your road trip.
Play Online Casino Games
The time will fly by as you immerse yourself in the exhilarating world of online casino games like online slots and casino table games like video poker, blackjack, baccarat, and many more. 
Listen to an Audiobook
Audiobooks are a great way to keep you from boredom. Get lost in carefully crafted stories as the mile markers whizz past.
Have a Singalong
A good old singalong will never go out of fashion as one of the ways to keep spirits up during a long road trip. Whether traveling alone or in a group, whip out your playlist and crank the volume up as you sing your heart out.
Eat Snacks
Keeping hunger at bay is another way to minimize discomfort on a long trip. Pack enough snacks to break the boredom and fill your belly as you continue your voyage.
Take a Break
Resting from a long day of being confined in the car is one of the best ways to reboot on your road trip. Schedule stops along the route to stretch your legs and refresh yourself.
Plan Your Trip & Your Gameplay With Borgata Online
A road trip through Pennsylvania is an opportunity to discover the state's beauty and to immerse yourself in its rich history and culture. But before you go, don't forget to register at Borgata Online to play at a casino online as you travel. With its incredible selection of online slot machines and other online casino games, you will surely have an unforgettable gaming experience while traveling to your next destination.