The year 2020 challenged the world in every way (some unimaginable), but the game never ended for these top online poker players. Enjoy our roundup of 2020's players and stayers as we pay tribute to the stamina, fearlessness, and unbelievable skills of six poker superstars who drew the online crowds and tasted sweet success throughout lockdown and beyond.
 As 2020 progressed, the pandemic put an end to live tournaments in most parts of the world, and suddenly online poker became the biggest game in (any) town. Poker fans stayed glued to their screens as some of the world's most skilled and cool-headed players raised the stakes and grew the game they love. But who rose to the top? From the new breed of young millionaires to the old-school superstars still plying their trade at the highest level, here, in no particular order, are six players who tasted glory in online poker tournaments in 2020.
Justin Bonomo
Justin Bonomo – age 35 from Oakton, Virginia – announced himself to the world of poker at the age of 16, and at 21, became the youngest player to take part at a televised final table when he participated in the European Poker Tour French Open in Deauville, France. His fourth-place finish netted him $40,815 and let his opponents know a young poker hero was new in town. When the Super High Roller Bowl (SHRB) moved online for the first time in June 2020, Bonomo took home $1,775,000 and became the first player to win three SHRB titles. Now second on the all-time money list for live tournament winnings, this bonafide poker idol is a likely contender for Global Poker Index Player of the Year, especially if live tournaments return to the sport in 2021.
Alex Foxen
Alex Foxen kicked off his poker career by winning the first World Series of Poker event he entered at age 21.He only started playing seriously two years later, transitioning from online to the live game in 2016. Foxen ended 2019 on a high note by defeating Toby Joyce at the World Poker Tour (WPT) Five Diamond World Poker Classic for a $1.7 million payday and his first WPT title. Foxen's form continued: 2020 likewise ended in winning style for the 29-year-old from Cold Spring Harbor, New York. He crushed the final weekend high-roller events – in the flesh – at the Wynn Poker Room in Las Vegas in December. Winning one and finishing runner-up twice (while wearing a mask!) made him the indisputable star of the three-day, real-life event.
Erik Seidel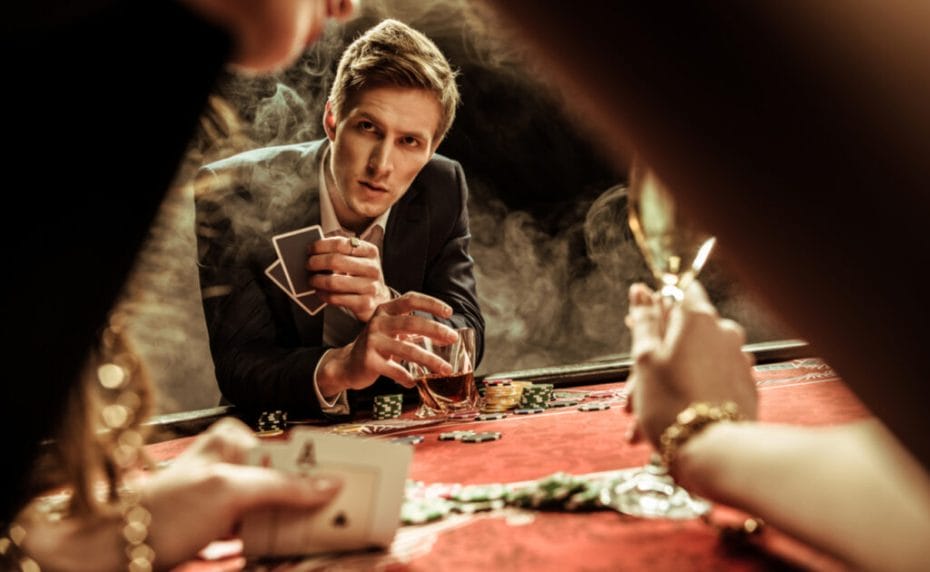 Now in his sixties, Erik Seidel has been winning live tournamentsbefore some of today's top contenders were born. This advocate for responsible gambling has lost none of the prowess that saw him scooping an incredible $6.5 million in tournament winnings in 2011. This helped him to lifetime earnings of $37.7 million and fourth place on the all-time money list for live tournament earnings. Focus and perseverance are the calling cards of this veteran player, who in 2020 celebrated a decade in the Poker Hall of Fame.
Daniel Negreanu
With a net worth of around $42 million, there's no question "Kid Poker" is one of the world's most famous poker players. The legendary ability of the Canadian pro (he's from Toronto) to read his opponents and adapt his playing style is one of the reasons he's the only one who has claimed World Series bracelets in Australia, Europe, and Las Vegas. Negreanu entered the Hall of Fame in 2014, which saw the start of a long-running feud with fellow pro Doug Polk. In 2020, Negreanu publicly accepted Polk's invitation to a high-stakes grudge match, agreeing to square off at $200/$400 for at least 12,500 hands. The games began with a live session on November 4, with the remainder of the challenge currently going down online at the time of this writing.
Phil Ivey
A long-time poker pro with an estimated $30 million in live tournament winnings, Phil Ivey stayed in the game in 2020 playing poker online, adding to his estimated $20 million-plus in online winnings and reminding fans he can succeed on any stage. He tasted sweet success to the tune of $1.4 million, which included a win and runner-up finish in two $50,000 events in Sochi, Russia. Often referred to as the "Tiger Woods of poker," the Riverside, California-born 44-year-old now calls Las Vegas home and is considered by some as the best competitor in the history of poker (quite an accolade). Ivey is famous for keeping his cool when things become rough, and his remarkable capacity for self-control is said to intimidate other players.
Bryn Kenney
With a net worth of over $56 million, few would disagree that Bryn Kenney is the world's best poker player. The year 2020 was the 13th in which the Long Beach, New York native had been growing his bankroll. Fresh from gaining $20.5 million at the Triton Million in 2019 – as runner-up – Kenney celebrated with a January win at the Aussie Millions No-Limit Hold'em Main Event. Although his appetite for living on the edge has seen him go broke four or five times, he closed 2020 at the top of the all-time money list, proving that sometimes it pays to be fearless at the felt.
Take a seat with the pros at Borgata Online
Learning about the game of poker and the people who play it goes a long way to improving your experience of the game. Knowing how to play poker games online, what tournaments to play, and how to qualify is important for anyone who wants to play online poker for money and rub shoulders with the pros. Simply having a poker hands list and a poker basics crib sheet printed out next to you isn't going to cut it. Register with Borgata Online today and visit our online poker rooms to get your taste of the online tournament action.