From magicians to Instagram stars, the players in this list have gone all in to become some of the richest poker players in the world. If you regularly play poker games online or enjoy the excitement of live or online poker tournaments, you'll recognize some of them. While rankings constantly shift as new talent enters the scene and fortunes change, this list will indicate some of the most successful poker players on the scene, ranked according to their net worth (based on the latest available information online.)
Which Poker Player Is the Richest?
While most of us play at an online casino for real money or in the casino for a bit of fun, there are players whose skills and strategies take them far beyond a casual game of five-card draw or Texas Hold'em poker.
Whether they've won the World Series of Poker (WSOP,) gained millions in sponsorships or have invested their takings wisely, the professional poker players in our countdown list have bankrolls others can only dream of. Let's dive in and see who makes the list of richest poker players by net worth.
10. Antonio Esfandiari ($27 Million)
You'd be forgiven for mistaking Antonio Esfandiari's meteoric rise through the ranks of professional poker for the greatest levitation trick you've ever seen! In fact, his almost mystical skills at the table and training as an illusionist earned Esfandiari the nickname "The Magician."
Esfandiari was born in Iran as Amir Esfandiari and later changed his name to Antonio. He began his magic career after seeing a barman do tricks while he was working as a waiter at the age of 16. Ten years later, he would use his skills to intimidate and entertain other players at the poker table with his casino chip tricks.
After winning his first World Poker Tour (WPT) in 2004 and picking up a tidy $1.4 million, he pulled a WSOP bracelet out of the hat just a few months later. In 2005, Esfandiari went on to make the final table in the National Heads-up Poker Championship and the Five-Star WPT. After a few quiet years, he clinched the WSOP bracelet twice more and took the WPT title once again. One thing's for sure — there's no magic trick that compares to these big wins!
9. Tony G ($36 Million)
Antanas Guoga, known by the nickname "Tony G," is a Lithuanian entrepreneur and professional poker player who was a member of the European Parliament until 2019. With all of the shenanigans that can go on around a poker table, we're sure all the political training comes in handy! Known for the way he keeps his cool in every situation, Tony G can upend the game with his ability to get under other players' skin and throw them off, making him one of the best poker players in the world.
This ability to stay calm under pressure, combined with his confidence — which some might call arrogance — means there isn't a variation of poker that Tony G hasn't mastered. He's won twice in Europe, has had plenty of cash-ins at the WSOP and in three rare appearances in 2019, took home nearly $1 million. It just goes to show that keeping a cool head does pay off.
In early 2022, Tony G and another online poker player made history by winning the largest online poker pot of all time, valued at $7,750,652!
8. Justin Bonomo ($49 Million)
Next on the list is a poker professional who has done incredibly well in live and online poker tournaments. Justin Bonomo is a three-time WSOP bracelet winner and has cashed in 55 times at the tournament. He's also won many of the larger online poker tournaments, including the Super High Roller Bowl Online, in 2020.
Like many other pros, Oakton, Virginia-born Bonomo competed in strategic card games, such as Magic: The Gathering (MTG) tournaments, before deciding to play poker professionally. His biggest win to date came in 2018 at the Big One for One Drop tournament, where he took home a very respectable $10 million. The windfall nudged him into the position of biggest all-time live tournament money winner until Bryn Kenney took that record just a year later and pushed him down the ranks of the top 10 online poker players.
7. Daniel Negreanu ($50 Million)
If you know anything about poker (and even if you don't,) you'll probably have heard of Daniel Negreanu. He's easily one of the top poker players of all time, having made 148 money finishes with 45 final tables and earned himself no fewer than six WSOP bracelets.
Though Toronto-born Negreanu is known to have pretty bad manners at the table, the Canadian makes incredible reads and is number one in the poker popularity rankings. He has a knack for predicting his opponents' hands (sometimes doing so out loud) and making some of the best calls in the game. From a young age, his prowess on the felt earned him the nickname "Kid Poker" and an induction into the Poker Hall of Fame in Las Vegas, which is no mean feat.
Negreanu also shares his skills as part of the popular Masterclass series, which features a range of experts from many different fields. There are always ways to take your poker game from average to amazing.
6. Bryn Kenney ($56 Million)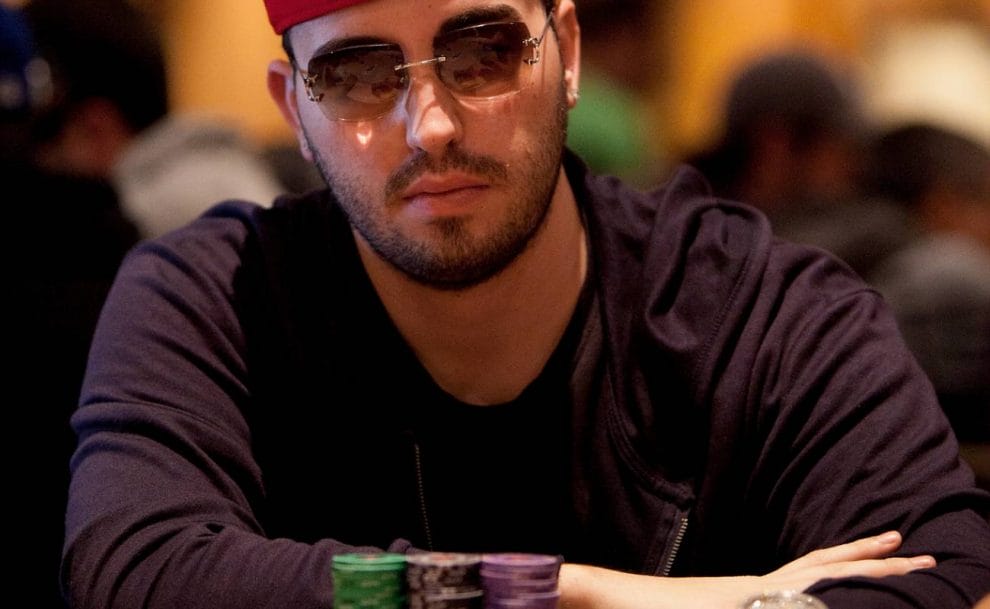 Born in Long Beach, New York, Bryn Kenney is another poker pro who started his career with strategic card challenge games. When asked about his beginnings, Kenney said that he loved MTG, but knew it wouldn't bring in the big bucks, so he started working on his poker game. It's interesting to note that he isn't the first player on this list who laid the foundation for his poker skills playing MTG!
Today, Kenney is one of the richest professional poker players. Even though he's only won one WSOP bracelet, he has managed to claim 28 other titles, along with 264 cash-ins. His success across so many different big poker tournaments makes Kenney one of the most consistent players of all time. He is also one of a handful of players who have made the final table at the Triton tournament.
He secured his biggest win (and the biggest poker tournament prize in the game's history) at the 2019 Triton Charity Invitational, taking a whopping $20.5 million.
In recent years, Kenney has shifted his focus from high-stakes games to improving his health and lifestyle, although he said in an interview with Poker News that he could still be tempted to "put his money where his mouth is" and play in a big tournament if the right opportunity came around.
5. Doyle Brunson ($75 Million)
At 88 years of age, he may not be playing anymore, but Doyle Brunson is undoubtedly one of the greatest names in poker history, having won 10 WSOP bracelets and a series of WPT titles. The retiree has earned over $6.1 million in live tournament winnings and has regularly played cash games at Bobby's Room at the Bellagio — sometimes with $4,000 to $8,000 blinds.
For those who don't know, Bobby's Room is named after Bobby Baldwin, another well-known poker player and casino designer who created a dedicated space for high-stakes poker games. These games aren't just for anyone, though, as the minimum buy-in is $20,000!
While it's not known how much money Brunson has made from high-stakes cash games, the Texan has earned money from sources besides poker, such as his book Super System: A Course in Power Poker, which is considered one of the best poker strategy books ever written.
4. Chris Ferguson ($80 Million)
Whether it's to throw their opponents off or to bring themselves good fortune, some professional poker players cultivate an appearance that makes them easy to pick out at a crowded table — Chris Ferguson is one of them. Known as "Jesus" because of his long hair and beard, LA-born Ferguson's rugged exterior belies his shrewd approach to poker. With a Ph.D. in computer science, he's incredibly analytical and, unsurprisingly, is no stranger to the numbers and calculations that help him outwit his opponents.
Ferguson has won six events in WSOP, including one Main Event, in his career so far and is hoping for more. He is also a fan of variations that are played less often than Texas Hold'em poker games, such as Omaha Hold'em and hi-lo poker. In fact, one of his big World Series wins was at the Omaha Hi-Lo Split 8 or Better back in 2001.
3. Sam Farha ($100 Million)
Ishan "Sam" Farha has played poker since he was a boy. The game captured his imagination after he traveled to America from Lebanon during the Lebanese Civil War. Known at the tables as "Mister Cool," he has always been one of the calmest poker players to grace the felt. Instead of losing his cool or even going on tilt after a bad hand, Farha would simply react with a smile and light-hearted banter.
Once again, this shows how it pays to cultivate mental habits that help you to keep a level head in poker!
Farha is best known for his performance in the 2003 WSOP main event. After losing a major pot that left him with only 10% of the average stack on the tournament's second day, Mister Cool went on to finish second to Chris Moneymaker — and take home $1.3 million! Having won three WSOP bracelets, finishing in the money in multiple National Heads-Up Poker Championships and WPT events, Farha was able to capitalize on his fame to publish books and appear in TV series focused on poker, which certainly added to this poker player's net worth.
2. Phil Ivey ($125 Million)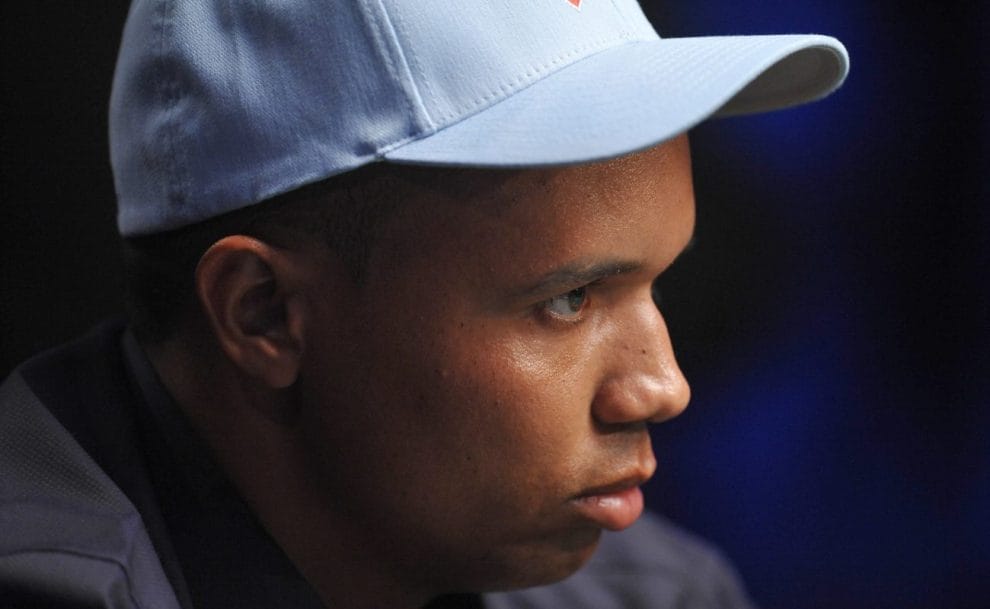 Phil Ivey is one of the most mysterious players of all time — and also one of the most successful. By the time he turned 25, he was already considered poker's GOAT (greatest of all time,) having amassed $15 million in live tournament earnings and nearly $20 million from online poker games.
Born in Riverside, California, Ivey has won 10 WSOP bracelets and a WPT title, the youngest player ever to do this by age 38. He also scooped a 2010 Bellagio Cup spot and a World Series win in the same year. Ivey loves a big buy-in game and has even participated in the Triton Million tournament in Asia, where he played against the continent's wealthiest people in an ultra-high-stakes game.
In the 2022 Super High Roller Series Europe, he outplayed 32 opponents to win Event #4: $50,000 Pot-Limit Omaha and won two cashes at the combined Triton Poker/SHRS Europe, netting the top prize of $640,000 from a prize pool of $1,600,000.
1. Dan Bilzerian ($200 Million)
Although he's probably better known for his Instagram antics, Dan Bilzerian boasts poker wins and a net worth that puts him at the top of our list. A big fan of high-stakes games, Bilzerian won over $10 million in a game of Heads-Up No-Limit Hold'em in one night.
That said, his fortune can't be attributed solely to poker. Bilzerian is reported to have investments in various businesses, as well as a hefty trust fund that was given to him by his corporate-raider father, which likely makes up the bulk of his fortune. Born in Tampa, Florida, the Armenian-American has also worked as an actor, with small roles in films including "The Equalizer," which stars Hollywood great Denzel Washington.
Either way, whether from poker or not, this gambler's cool $200 million makes him the richest poker player in the world.
Notable Mentions
Apart from the big hitters in this illustrious list, there are a number of other pros who should be there as well based on their winnings and ability to grow their earnings.
Vanessa Helbst ($16 Million)
Vanessa Selbst, who is now retired, has left an indelible mark on the world of poker, with her tournament earnings exceeding $11 million. Her playing style was known for its aggressiveness and her impressive skill at reading opponents' hands.
Alongside her success in poker, Selbst is a renowned lawyer and has been honored for her contributions to social justice. Her commitment to improving the world is as strong as her love for poker, making her a formidable presence in all areas of her life.
Erik Seidel ($20 Million)
With decades of experience, Erik Seidel is a true poker legend. He's earned eight World Series of Poker bracelets and amassed over $37 million in tournament winnings, which is a testament to his skill and commitment to the game.
Seidel is famous for his composed and collected demeanor at the poker table, never allowing his emotions to cloud his judgment and lead him down the tilt vortex. He excels in reading his opponents and using that knowledge to outmaneuver them. His deliberate and calculated playing approach has earned him the admiration of players worldwide.
Fedor Holz ($23 Million)
With tournament winnings exceeding $33 million, he is quickly becoming one of the most accomplished players in the game. Relatively young for a poker pro, Fedor Holz has already established himself as a prodigious talent in the world of poker, having made a significant impact in high-stakes games.
Holz is renowned for his aggression at the table and his amazing ability to read opponents' hands, making him a force to be reckoned with. The young pro is not only a skilled poker player but also a successful entrepreneur with a great passion for investing in startups.
Ready for Tournament Play With Borgata Online?
If you think you have what it takes to play a mean game of poker yourself, then you might want to try your hand at our best online poker casino! Borgata Online lets you play online poker for real money with a wide variety of other casino table games, plus you get access to some of the best online poker tournaments.
Not confident enough to take on the professionals just yet? Try out some of the top poker training sites where you can learn how to play poker like a pro. Learn the basics as well as advanced strategies like how to play under the gun.
If you like variety in your gameplay or need to shake off some tilt between hands, you can try our other online casino games, such as online slots or live dealer casino games. Ready to put your poker face to the test? Register with Borgata Online and see if you have what it takes to keep your cool when things get heated at the virtual table while playing at a casino online.