Whether you're completely new to online poker, or have been playing poker online non-competitively for years, joining your first online tournament can be nerve-wracking. But there's no need to worry. Take a look at our guide to help make your journey into competitive online poker tournaments as smooth as possible.
How do online poker tournaments work?
It's important to highlight that both online and live poker tournaments work differently from regular cash poker games. In a regular cash game, the key differences are that: players only play at one table; there are minimum and maximum buy-ins; the blinds remain the same; and a player can cash out at any time. Also, if a player loses in a cash game, they can usually rebuy (buy-in again) and keep on going.
In tournaments, however, the format is different: players can play at multiple tables (depending on the event); the buy-in is fixed; the players all receive the same amount of chips; and blinds increase at regular intervals. If you lose all your chips at any point in the tournament, you're done and cannot buy more chips or buy back into the tournament (this is also known as a freeze-out). This doesn't apply to all tournament formats, as there are instances where a tournament will allow another buy-in, which is also called a "rebuy," or allow you to purchase more casino chips – also known as an "add-on." The rules around a rebuy vary from tournament to tournament. A tournament is only officially over after a single player has taken all the casino chips in the pool.
Players are then paid out according to where they finished in the tournament rankings. For example, a first-place finish could see the player walk away with 50% of the prize pool, with each lower-ranking player getting a decreasing cut of the remainder. Unfortunately, not every player gets a cut: usually only certain higher placements, such as the top 10, will get a percentage of the total prize money.
Now that you have a better understanding of how poker tournaments work in general, let's take a look at some of the different tournament formats.
Types of online poker tournaments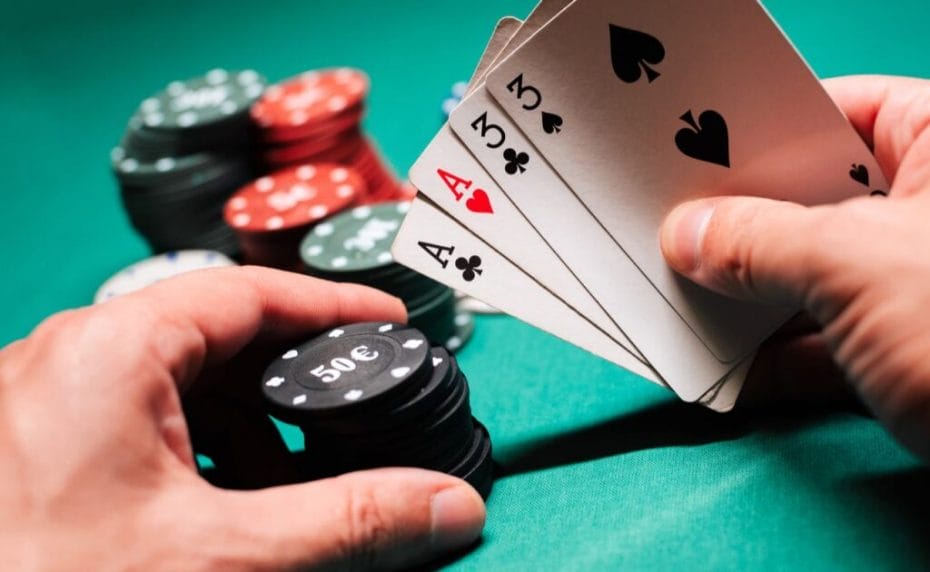 Just as there are many variations of poker, there are different types of online tournament events. Here's a list of some of the most popular formats:
Bounty (knock-out) – This tournament format spices things up by adding a "bounty" bonus into the mix. This bonus is paid out whenever a player successfully knocks another player out of the tournament. This bounty is covered by a slightly higher buy-in fee for the event.

Deep stacks – In "deep-stack" tournaments, you get more casino chips to play with than in regular tournaments.

Freeze-out – This is the most common tournament format. Once you run out of chips, you're (frozen) out of the tournament for good.

Guarantee – Where many tournaments base their total prize pool on how many players attend them, this type of format guarantees the prize pool's value, regardless of how many players register for the event. Event organizers will make up the difference, should turnout numbers be lower than expected.

Rebuy – A "rebuy" tournament allows you to buy back in after you're knocked out, but usually only within a certain timeframe or set number of rounds. Rebuys are also limited to a specific amount in cash terms.

Satellites – Unlike other tournament formats, where the money is the main prize, a "satellite" tournament secures the winner of the event a seat at another event. These are usually higher-profile events with a much higher buy-in. Many players use satellite events to bypass the large cost associated with higher-profile meetings, as they can cost as little as 5% compared to the high-profile events they're connected to.

Shootouts – As the name implies, a "shootout" event is somewhat of a "last person standing" affair. At a shootout tournament, players must beat all the opponents seated at their table. Once they've done this, they go on to the final table, with the aim of taking home the tournament prize. Many players like this format, as it gives them time to adapt their play to the table they're at, and is therefore seen as a "more skillful" tournament format compared to others, where luck can play a much larger role.

Sit & go – This type of tournament is characterized by the way it starts. Simply sit at a table, and once the table is full, you start playing (or "go"). This is a format that originally started with online games, but has also become a popular style in offline poker tournaments.

Turbo – In a "turbo" poker tournament, the blinds increase at a much faster rate than other tournaments. This is a popular multi-table tournament (MTT) format, as it is much quicker than regular MTT events.
Beginner strategies and tips for playing in online poker tournaments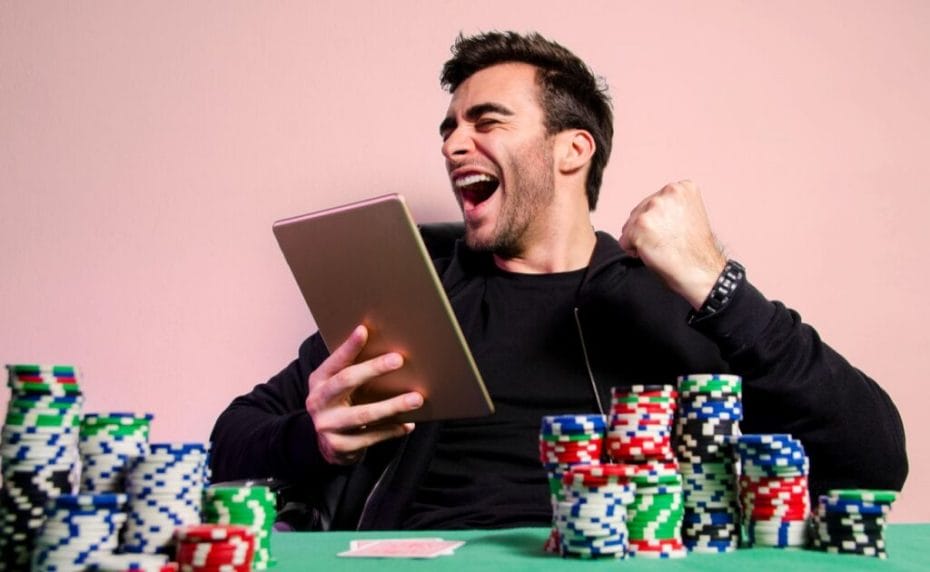 Now we've covered some of the most popular tournament formats, here are some beginner poker tournament strategy advice and tips you can use when playing in a virtual poker tournament:
Make sure you've cleared the time to play – If you're thinking that a poker tournament will only take a couple of hours, be careful: some can take many hours to complete! Thankfully, this is not the case with every tournament, and some are designed to only be a few hours long, but it's important that you confirm this is the case (or not) before you sign up and pay the buy-in.

Begin with low-stakes tournaments – While you may be fairly hot stuff when playing cash games, tournaments are a different beast. This is why we recommend that you begin with low-stakes tournaments, so you can learn how the different formats play out, and what strategies work best for specific formats.

Don't play MTT when you're starting off – Much like the tip above, as a beginner, you should focus on learning the ins and outs of tournament poker, so a multi-table tournament might be too much for you to handle. This is why we recommend beginners start with the one-table tournament format.

Learn how to handle tilt before you go for the "big leagues" – Even the best poker players can succumb to tilt (that means hitting a losing streak, for those of you who may not have heard the term before), but it's still a good idea to learn how to control your emotions as much as you possibly can before you start entering high-stakes tournaments. The good thing is that there are lots of low-stakes online tournaments that you can play to cut your teeth and develop this skill.

Avoid bluffing too much when you're starting out – Once you gain more tournament experience, bluffing will become a vital part of your toolkit, but when you're starting out, you shouldn't rely too much on it. You may prove too easy to read.
There's so much to learn for beginners, but we hope these tips will help you learn the ropes and get the experience you need to succeed in the world of online poker tournaments!
Enjoy competitive poker with Borgata Online
Now you know how to approach online poker tournaments, why not test out our tips and sharpen your skills at Borgata Online? At our online poker site, you can enjoy our Daily 10K, Mega Thursday $320, and Sit and Go Tournaments, as well as many other competitive poker events.
Register at Borgata Online to get in on the poker tournament action, plus choose from a massive range of other casino games to play on our site, including jackpot slots, live dealer, and all variety of table games!