Bingo tournaments are becoming increasingly popular in virtual bingo and they are a great way to go up against other players online. If you already play online bingo games but haven't taken part in a tournament yet, you're really missing out.
Tournaments are highly entertaining and they usually have larger prizes than single jackpot bingo games, so you stand the chance of taking home substantial winnings. However, before jumping straight into your first tournament, it's important to be prepared.
Tournaments are more like a marathon than a sprint and require different preparations before you get started. We're going to take a closer look at what exactly bingo tournaments are, the different types that you can choose from and how you can prepare for your first bingo tournament.
What Is a Bingo Tournament?
Before choosing your bingo cards, it's important to know what you're in for when it comes to participating in a bingo tournament. Tournaments involve playing the usual bingo games that you're used to; however, instead of just playing one or two rounds, you'll compete in multiple games and multiple rounds over a set length of time.
The type of bingo tournament that you play will impact the type of game you'll be playing, the patterns you're exposed to, the length of time you'll be involved, the prizes you can win and how the jackpots are calculated. This is why it's important to understand the type of tournament you are best suited to playing before you start, as you could end up playing in a bingo tournament with a leaderboard that goes on for weeks at a time when you were simply looking for one that runs for a couple of hours.
We'll cover the different types of tournaments below to help you decide.
Types of Bingo Tournaments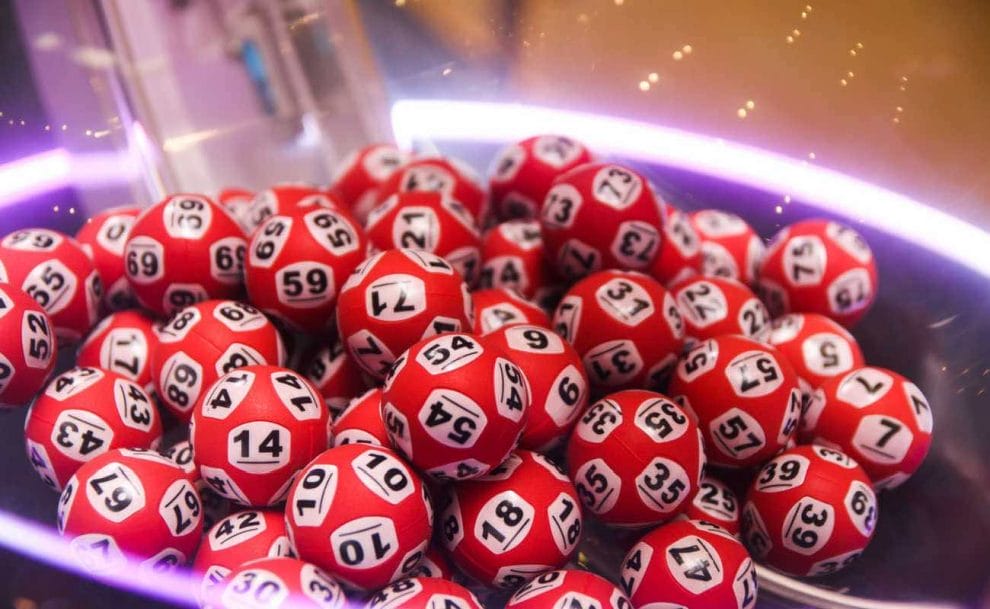 There are a number of different types of bingo tournaments:
Freeroll Bingo Tournaments
Freeroll tournaments are not super common, but they are a great option for beginners to get a taste of tournament action without risking their hard-earned money. These tournaments are free to enter but will still have some sort of prize at the end.
Obviously, the prizes won't be anything substantial but these tournaments are an excellent way to manage your bankroll when you are just starting out and want to experience a tournament without putting money down.
Leaderboard Tournaments
Freerolls are a wonderful option for beginners, but you'll eventually need to move on to something a little more exciting. Leaderboard tournaments are the most popular type of bingo tournament and they're generally played over a longer period of time. These tournaments can take anywhere from a couple of weeks to a month to complete, depending on the site you are playing on.
The concept is relatively simple: You'll get awarded points for every game you win or pattern you complete within the tournament and at the end of the tournament period, the person at the top of the leaderboard is the ultimate winner.
This is also known as a number-focused bingo tournament, where a specific number of points is awarded to players that complete a variety of achievements within games during the tournament.
Leaderboard tournaments tend to have the best prizes of all the bingo tournaments out there as they are played over a longer time.
Chat-focused Bingo Tournaments
Community is at the heart of bingo and sometimes it can feel a little lonely when you play bingo games on your own online. Luckily, there are also chat-focused bingo tournaments that are perfect for those looking to interact and connect more with their fellow players.
These tournaments tend to be a little on the longer side and are more likely to involve fun patterns and challenges. Players are encouraged to spend as much time as they can in chat rooms, which remain open for the length of the tournament, whether that's just a few hours or a couple of weeks.
So if you're looking to foster social connections while taking the opportunity to win some prizes, then chat-focused tournaments are going to be right up your alley.
How To Prepare for Your First Tournament
Whether you play Slingo online, are an experienced bingo player or a complete beginner, there are some important things you need to do to prepare for your first tournament.
Choose the Right Type of Tournament
As you can see from the section above, there are a few different types of bingo tournaments to choose from. It's essential that you have a look at what each type entails and choose the one that is most suitable for you. The right tournament will make all the difference when it comes to enjoying your experience to the fullest.
Practice
The more you practice playing bingo, the better you will get. Yes, it's a game of chance, but it's more about getting used to the pace of the different games and learning how to successfully manage more than one bingo card at a time.
Look After Your Mental and Physical Health
It might not seem like it, but bingo tournaments can be pretty taxing in some instances. It always pays to get a good night's sleep so that you're fresh at the start. Hydration is just as important and your body will thank you for drinking lots of water and eating healthy food throughout the tournament. 
Don't forget to take regular breaks between games, either.
Know the Rules
As with anything in life, it's essential to know the rules of any game you're about to play. Ensure that you know things like how long the tournament will run and what you'll be required to do to win.
Be Realistic and Responsible
Don't set unachievable goals. You're unlikely to win every bingo game and you should always remember that. It's also important that you always play responsibly. Manage your bankroll and walk away once you have reached your budget limit.
Find the Perfect Bingo Tournament With Borgata Bingo
At Borgata Bingo, we have a range of different types of bingo tournaments for you to choose from and a huge number of bingo games to play.
Register and choose the perfect bingo tournament to suit your needs.