Poker has moved online big time, and it's expected to stay that way. The year 2020 saw a boom in online poker tournaments when they were inundated by players looking for their poker fix during national lockdowns. Now, the industry is experiencing 30% growth year-on-year.
This rapid growth in popularity came to a head with the 2020 World Series of Poker Online, a series of tournaments organized by the World Series of Poker (WSOP). WSOP Online ran from July 1 to September 8 and featured 85 bracelet events. The $5,000 No-Limit Hold'em Main Event began on August 16 and had a $25 million guaranteed prize pool – the largest prize ever in an online poker tournament. The series was so successful that WSOP decided to run it again in 2021, with $20 million up for grabs at the main event.
If you like the idea of playing in poker tournaments for money, you need to realize it's a bit different when you play poker online for money than when you play live. But with the right preparation, you can learn how to play poker well enough to participate in tournaments. You could, down the road, even become a pro who holds their own when multi-tabling. Here are some great poker tournament tips to help you with your strategy.
Surveying the battlefield
The first thing you need is a clear understanding of what exactly you're getting yourself into. Online poker tournaments can be lengthy and take a lot from you mentally and physically. That doesn't mean they're not fun to play – and potentially lucrative – but you can't go in blind. Prepare to sit and play for several hours!
The first thing to figure out is what structure your tournament has. A tournament's blind/ante structure may vary from site to site, and individual sites usually have more than one MTT (Multi-Table Tournament) format. Knowing your starting stack and how long the different levels last will make a difference to your play.
It's also important to know what you are playing for when the payouts start. Keep your eyes peeled for the money bubble (the point of the tournament where the next player to be eliminated will lose out on something), as your opponents are likely to tighten up or become aggressive as it approaches. Any significant jump in payouts after the money bubble could also signal the approach of another money bubble – at the final table, for instance.
Another important aspect of forward-planning is ensuring you've got enough time to play. It's best to align your poker tournament schedule with your daily routine so you can focus on playing your best game without worrying about other commitments. When time is tight, you might try to force the play, eliminate other players or go for a big stack. The next thing you know, you're playing big pots where you're totally out of your depth. So, finding a tournament that won't put you under time pressure is the best way to go.
Prepare yourself mentally and physically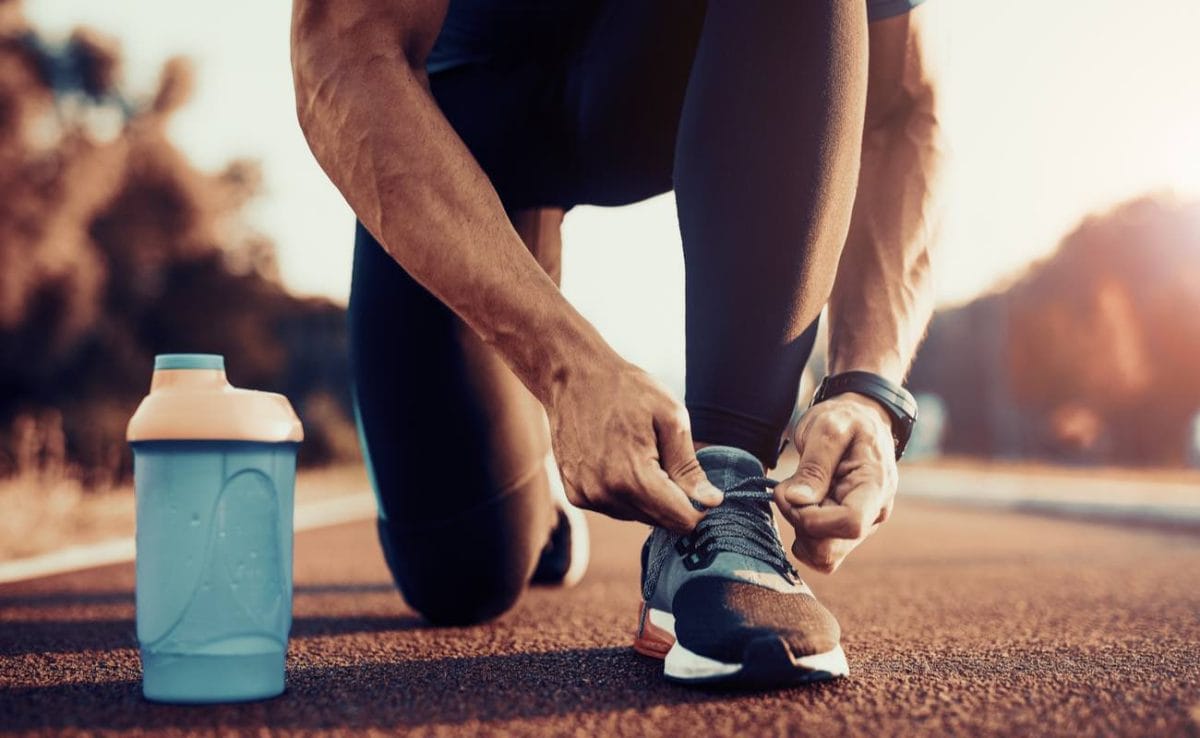 The International Mind Sports Association classified poker as a "mind sport" back in 2011, alongside bridge, chess, backgammon and cribbage. Poker tournaments certainly can be gruelling affairs because, just like these other games, the bottom line is that fatigue and distraction can drastically reduce your chances of reading situations. You'll need to be in good physical and mental shape to stand a chance of seeing the final table.
Relaxation is one of the keys to mental preparation. Making decisions at the poker table under stress won't be a good time. Therefore, you should work to reduce any feelings of frustration before playing. Meditation can be a good way to calm and clear your mind. It's also a good idea to learn how to relax during a game to avoid going on tilt (a negative mindset where you are more likely to make poor decisions.)
Exercise is vital to improving your physical endurance. The better your conditioning, the better your chances of keeping your judgment and composure throughout live poker online games. It's advisable to get 150 minutes of moderate aerobic activity or 75 minutes of vigorous aerobic exercise a week. Brisk walking, swimming, running, and cycling are good examples. A combination of moderate and vigorous activity is even better.
Eating healthy is just as crucial as exercise. Fish, nuts, avocados, whole grains and blueberries are foods rich in the protein and vitamins you need to stay mentally alert. Go easy on the coffee when you're playing poker online. It can give you a temporary lift, but it can also make you edgy.
Make sure you've got a comfortable chair and set up your computer or mobile in a place where you aren't likely to be distracted. Keep snacks and drinks nearby (especially water!) and get a good night's rest.
Another technique that many online players use to their benefit is visualization. This means seeing yourself as the player you want to be. For instance, bad hands and coolers can make any player nervous, but you can condition your mind into handling them calmly if you visualize yourself doing it before the game. It's also good to visualize yourself winning the tournament and reaping the rewards!
Update your poker strategy
Once you've sorted your poker tournament schedule out and taken care of your mental and physical well-being, you'll need to turn to strategy. This is one area that's changed a lot since more people started playing poker online. In the past, a tight and aggressive style of play was seen as the superior strategy. Today, the loose-aggressive (LAG) play style is winning the big pots.
LAG players have found that they can win a lot of pots even if they don't have legitimate hands. In other words, the LAG style is a way to potentially win more hands by playing at a higher frequency. It works because in Texas Hold'em poker rules, for instance, you only have two cards. That means your hand probably won't be very good either at the start or after the flop, so it makes sense to bet without a legitimate hand.
Another important reason is online tournaments commonly have a maximum of six players at a table, rather than full-ring tables with eight to ten players. Playing with five other players is different from playing with eight. When facing eight players, the risk of another player having a good hand is higher, so you're unlikely to "steal" the pot with a lousy hand. The LAG style, on the other hand, is all about attacking lots of pots.
LAG-style play increases the variance of the game. You'll experience a higher frequency of good and bad sessions, so you have to be ready to lose in the short term. You also need to prepare yourself to play the player. That means observing the players to see who'll fight for a lot of pots and who'll fold more easily. This makes it even more important to be physically and mentally in shape.
Value your bet hands
Avoid running elaborate bluffs throughout the tournaments, as it will only lead to disappointment. Many of your opponents only care about what's in their hands and won't realize from your actions that you're holding a specific hand. All they care about is a showdown and, hopefully, a win. This makes knowing when and how to bluff essential. 
Manage your bankroll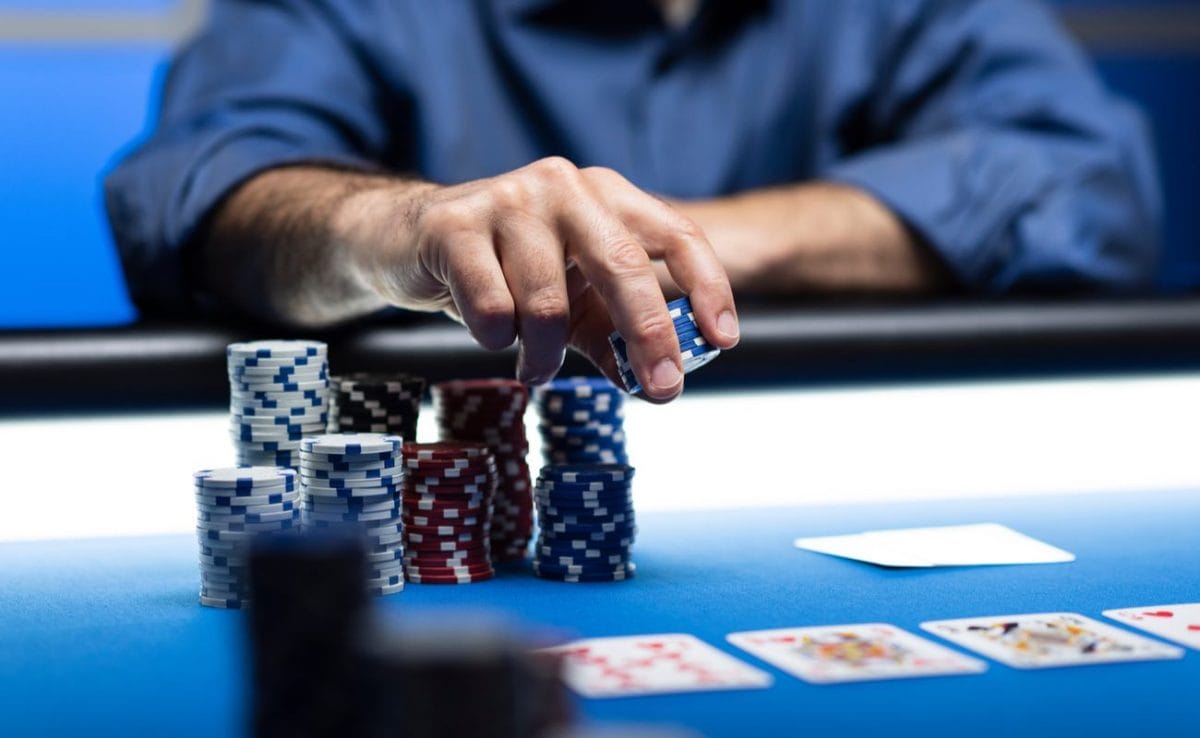 It's a known fact that a poker tournament's buy-in can affect the way you play. MTTs typically pay out the top 10%, so you can quickly burn through your bankroll. If you've bought into a tournament where the stakes are outside your comfort zone, you might get nervous and make poor decisions. "Scared money makes no money," as the saying goes.
Instead, it's best to enter a tournament where you can forget about the buy-in and focus on playing your best game. That doesn't mean you shouldn't occasionally take a shot at tournaments with higher stakes, like the Sunday Million tournament. It can be fun and potentially lucrative to do so, just as long as you know your limits and don't play irresponsibly.
Enjoy online poker tournaments with friends at Borgata Online
Now that you know how to prepare for a poker tournament, are you interested in playing poker for real money? Sign up at Borgata Online to play poker online in any of our tournaments and live poker games. Free rolls, knock-outs, cash games, seasonal tournaments and more are all here for you to enjoy. If you're new to the game, check out our online poker guide. 
When you're not refining your poker face, be sure to check out our impressive selection of online casino games, where you'll find everything from classic table games to the latest online slots.