Online casino games have evolved exponentially over the years, with online slots, in particular, improving in leaps and bounds – even more so after the introduction of the cascading slots feature that helped to take gameplay to new levels of excitement and intrigue back in 2011.
Most gamblers will be amazed to discover that slot games got their start in the late 19th century when Sittman and Pitt, a company with its roots in New York, developed the very first slot machine in 1891. Unsurprisingly, the game was quite simplistic, but it quickly spread far and wide, soon becoming commonplace in bars and some restaurants across the country.
The machine came with five drums (reels), 50 playing cards and a lever that could be used to kickstart gameplay after inserting a nickel. The goal for players was to line up as many good poker hands on the reels as possible with each spin, and the players would be "paid out" for their wins at the bar in the form of free drinks, food or cigars.
It's safe to say that online slot machines and land-based casino slot machines have come a long way from these humble beginnings. Here's how they have continued to evolve over the years into the enthralling games and machines that gamblers know and love today.
Slot machines throughout the 20th century
Slot machines were programmed to operate manually for many years following their invention, with the first fully electromechanical slot being released by a company called Bally in the mid-1960s. The game was called Money Honey and was capable of an automatic payout of up to 500 coins.
Video slots came shortly thereafter in 1976 and became exceptionally popular in casinos across Las Vegas. By the time the mid-1990s rolled around, it was estimated that slot machines took up the most casino floor space compared to any other game and that slots gaming accounted for up to 70% of most casinos' incomes.
The introduction of online slots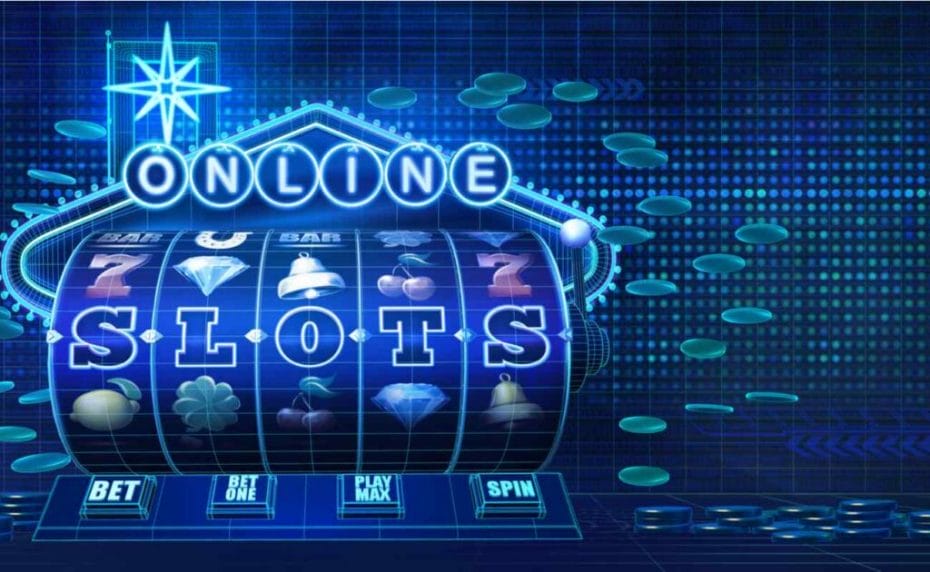 The dawning of the internet meant that it wasn't long before developers began adapting popular slot games into digital versions that could be enjoyed on a computer and, soon after, in online casinos. Jackpot slots started emerging from there, with the first creation, called Cash Splash, coming from long-standing developer Microgaming.
The designs for these online games were minimalistic at first, made to match the look and feel of the slot machines in land-based casinos, but quickly evolved to boast a variety of interesting new themes, symbols and exclusive features. Nowadays, it's estimated that there are well over 15,000 different slot games available to play online, with approximately 120 new titles introduced every year.
While some gamers enjoy exploring new and upgraded titles as they're released, there are many who still seek out that "retro" vibe and enjoy a sense of nostalgia when playing slot games. As a result, a number of developers have incorporated old-school designs into their newer creations with an emphasis on minimalism and simplicity. Most digital casinos also include a variety of older slot games in their menu too.
What lies ahead?
Considering how far the technology surrounding slot machines and online casino games has come, it's safe to assume that this evolution will continue well into the future as technology consistently improves. We've already noticed significant advancements over the past few years, with a dramatic improvement in graphics and some "gamification" updates, too. Many slot games now make it possible for you to climb levels throughout gameplay, giving you a strong sense of achievement and allowing you to earn a spot on an esteemed leader board and perhaps stand a chance to win a "championship."
Most experts believe that the next step for slot games is incorporating virtual reality into gameplay – an upgrade that has already started infiltrating certain casino table games like roulette and poker, resulting in a fully immersive gaming experience.
Popular gaming company, NetENT has recently released its most sought-after slot game ever, Gonzo's Quest, as a virtual reality slot machine game, and gamblers are lapping it up! Some gaming companies have already followed suit, releasing even more virtual reality titles for gamers to try, including Jack and the Beanstalk and Thunderstruck II.
Explore online casino games at Borgata Online
When looking for the best games to play at a casino online, you needn't look any further than Borgata Online. Here, you'll be able to explore and enjoy a broad selection of online slots via our casino games app or on your computer. From older, classic titles like Gonzo's Quest and Thunderstruck to new releases from some of the world's leading developers, such as Skeleton Key and Bounty Raid, there's sure to be a slot game for everyone!
Along with slots, we also specialize in casino table games, variety games, and live casino games. Register to get started whenever you're ready via our convenient mobile portal. Have fun, and always remember to play responsibly!