Tiki Torch is an exhilarating slot game developed by Aristocrat, a prominent name in the online casino games industry. The game transports players to a mysterious Polynesian island, complete with Polynesian masks, fire, and possible riches. 
Learn more about what this exciting slot game has to offer when you play at a casino online.
Game Overview
Tiki Torch is a game set on a Polynesian island but with an unusual twist. Where most games in this setting try to capture a tropical adventure, this title appears to have more in common with "Indiana Jones and the Temple of Doom," creating a thrilling atmosphere where adventure waits around the corner.
Tiki Torch features a classic slot setup with five reels and three rows. Players can customize their gaming experience by selecting the number of active paylines, with a maximum of 20 paylines available. The Return to Player (RTP) of this medium volatility slot is 94.85%. This volatility level strikes a balance between frequent but smaller wins (low volatility) and occasional but larger payouts (high volatility.) As a result, players can anticipate a relatively stable and enjoyable gaming experience, making it suitable for a wide range of players, including those who enjoy slot tournaments. 
How To Play
Before you delve into the tropical adventure of Tiki Torch, it's important to understand the basics of the game. Here's what you need to know before you hit spin.
1. Choose Your Betting Options
Before diving into the game, you need to set your bet in order to get the most out of your bankroll. Decide how many paylines you want to wager on from the options available. The number of paylines you can bet on are 1, 5, 10, 15, and 20. Then, choose how much you want to wager per spin. You can also configure the bet per line, but the values that you can set may vary depending on the site or casino you play at. 
2. Understand the Symbols
Tiki Torch features a variety of symbols that contribute to your wins. Here's a brief overview of the key symbols:
Tiki mask symbol: This is the wild symbol and it can substitute for all other symbols on the reels except the scatter (pearl) to help create winning combinations. When part of a winning line, the Tiki mask symbol becomes animated with fire, adding excitement to your wins.
Pearl symbol: The pearl is the scatter symbol. Landing three or more pearls anywhere on the reels triggers the Free Spins feature.
Regular symbols: The other symbols on the reels include ceremonial knives, huts, canoes, and traditional playing card icons like A, K, Q, and J. These symbols have varying payouts.
3. Playing the Slot
Now that you've set your bet and understand the symbols, it's time to start spinning the reels. Here's how to play:
Click the "Spin" button. This will set the reels in motion. You can also use the Autoplay feature to spin the reels automatically for a specified number of rounds.
Watch for winning combinations. If you land matching symbols on an active payline from left to right, you'll win a prize based on the symbol's payout and your bet.
Graphics and Sound Effects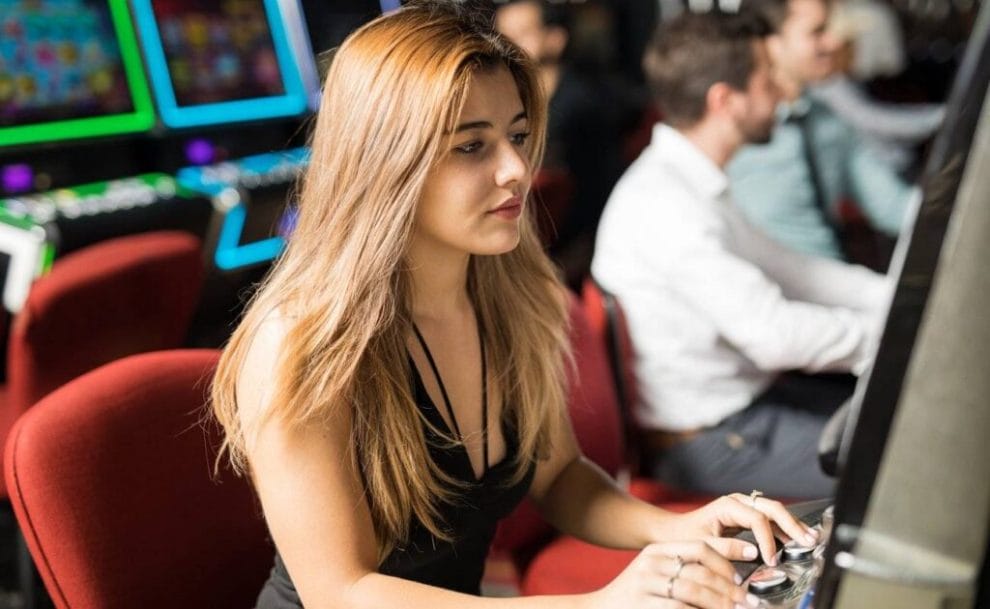 Tiki Torch is captivating, immersing players in a mysterious tribal island through its well-designed graphics and sound effects. Here's what you can expect from this slot.
Graphics
As already mentioned, Tiki Torch doesn't welcome the player into a tropical paradise. Instead, they're introduced to a mysterious island where adventure, and maybe even danger, lie in wait.
The background for this game is a wooden board, which is yellow near the bottom and red near the top, creating the impression of fire. The board itself has strange Tiki carvings, further adding to the mystery of the game. The reels use primary colors to stand out against the wooden backdrop, while the symbols on the reels are rich in detail and follow the Polynesian theme. The symbols include intricately designed Tiki masks, wooden canoes, glowing pearls, as well as classic playing card icons.
The animations in this game are simple, with basic flashing symbols and spinning reels being the most common. However, players are occasionally treated to the fiery Tiki masks when a winning combination occurs, which adds a dynamic and thrilling element to the game.
The user interface is friendly and blends seamlessly with the game's theme. Buttons for adjusting paylines, bets, and spinning the reels are well-placed and easy to navigate.
Sound Effects
The sound effects in Tiki Torch enhance the overall gaming experience, creating an engaging and immersive atmosphere. While the game's visuals may appear less than friendly, the background music and sound effects are actually quite light-hearted. This means that the fun and upbeat soundtrack offers an interesting contrast with its more adventurous visuals.
Features
Tiki Torch has several engaging features that add excitement to the gameplay.
Wilds
The Tiki mask symbol serves as the game's wild symbol. It can substitute for all other symbols on the reels, except the scatter (pearl) to help create winning combinations.
Scatter Symbol
The pearl symbol acts as the scatter symbol in Tiki Torch. Landing three or more pearl scatter symbols anywhere on the reels triggers one of the game's most exciting features, the Free Spins bonus round.
Free Spins Feature
This slot's bonus feature is activated when you land three or more pearl scatter symbols. You are rewarded with eight free spins. During this bonus round, the Tiki mask symbol can appear, increasing your chances of forming winning combinations. Plus, if you land three or more pearl symbols during the Free Spins feature, you can retrigger additional free spins, leading to extended play and potentially bigger wins.
Adjustable Betting
Tiki Torch offers flexibility in betting. Players can customize their bets by selecting the number of active paylines (up to 20) and the bet per line. This allows you to tailor your wagers to your preferences and bankroll, making it suitable for both casual players and high rollers.
Bonuses and Jackpots
Tiki Torch is a non-progressive slot, meaning your wins and bonuses are entirely based on the combination of symbols you get and how lucky you are during bonus free spins. This means there is no unique slot jackpot in this title.
Similar Games
If you enjoy this type of slot, you may want to check out these exciting games at Borgata Online:
Crystal Vault
Gonzo's Quest
Madame Voodoo
Pearls of India
Tiki Fortune
Find All the Gambling Adventure You Desire With Borgata Online
If you're looking for adventure when you play online slots, be sure to take a look at all the thrills available at Borgata Online. Borgata Online is an online casino with exciting online slot machines with incredible themes and settings, including wild jungles, fantastic oceans, dangerous deserts, the deepest reaches of space, exotic countries, and more. Players also have a choice between traditional and progressive jackpot slots, bringing even more excitement to the table.
And if you want to mix things up, check out all the exciting casino table games available in digital and live dealer casino games format, including blackjack, craps, roulette, and other fantastic gambling experiences.
Register at Borgata Online to experience the best that the world of casino online betting has to offer.