The extraordinary rise in the popularity of both video games and online casino games continued for the duration of 2021 and shows no signs of letting up for the remainder of 2022. In fact, the latter half of 2021 saw a list of breakout titles and the return of a number of beloved cross-platform franchises, along with plenty of brand-new online slot games. 
Here is our pick of 2021 game releases to play immediately, as well as a sneak peek at a few exciting titles to expect before 2022 comes to an end.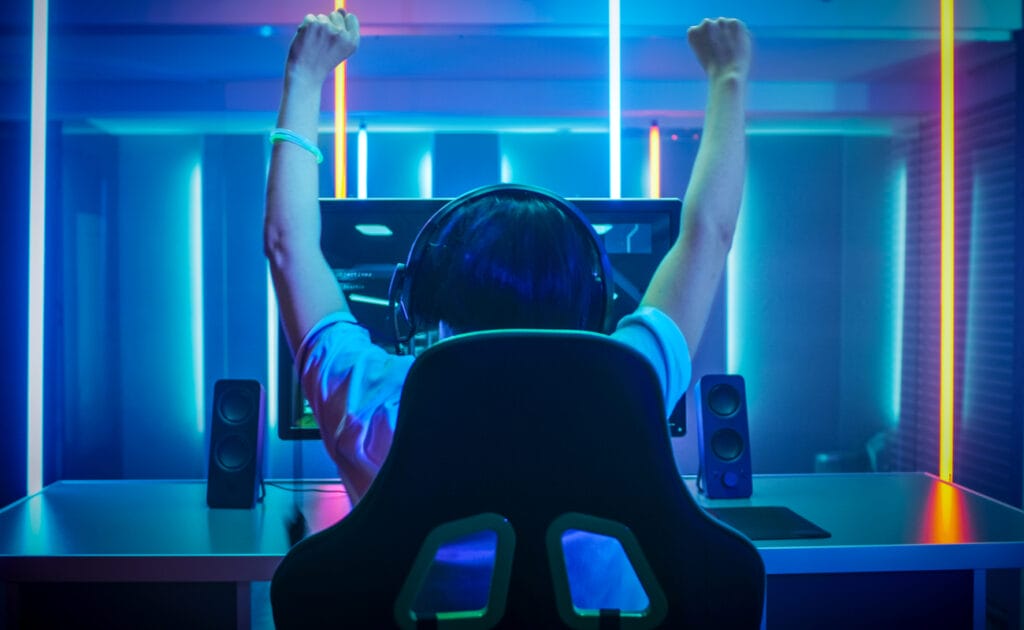 Ratchet & Clank: Rift Apart
This sequel to the original 2016 release was undeniably one of the most anticipated reboots to hit the PlayStation 5 platform in 2021. Released in June and created by Insomniac Games, the dimension-smashing adventure is a PS5 exclusive that has been designed to play beautifully with the system's impressive SSD. Fans of the original game will undoubtedly enjoy the stunning graphics and a selection of wacky weapons that they'll need to travel through time and space to thwart Dr. Nefarious' latest plot.
No More Heroes III
First released in 2007 on the Wii, few predicted the phenomenal success this action slasher game franchise would go on to enjoy. The third edition was released on August 27, 2021, on Nintendo Switch, much to the delight of the series' cult following. The rebirth of the series is already growing the circle of No More Heroes enthusiasts, adding many new converts to the beloved franchise.   
Little Devil Inside
Set in the Victorian era and resplendent with weird and wonderful monsters that must be found and fought, this survival RPG from Neostream Interactive is available to play on various platforms, including  PS4, PS5, Xbox One, Xbox Series X, Nintendo Switch and PC as of July 2021. Strap in and let the games begin!
Life is Strange: True Colors
Ready for the next installment of the graphic adventure series? Most experts in the gaming world agree that the past experiences of this video game – seen by many as having real emotional depth – have been amped up by Deck Nine, the developer of the earlier Before the Storm prequel spinoff series.
This enthralling title was released in September 2021 on PS4, PS5, Xbox One, Xbox Series X, PC and Stadia, and the storyline goes like this: Alex Chen is a young woman who has traumatically been moved around from foster home to foster home. She eventually meets up with her brother, but he's killed in a suspicious accident. Now, she must use her psychic powers to read and manipulate others' emotions so she can discover the truth behind his mysterious death.
Stray
For a different experience, get into this new release in the guise of a stray cat. To escape the cyberpunk city, you'll need to unravel an ancient mystery while moving around this forgotten world, creeping under cars, sneaking behind trash cans and clambering over rooftops with the assistance of a small drone called B12. Stray was released onto PS4, PS5 and PC in October 2021.
12 Minutes
If interactive thrillers with an existential twist are more your thing, you'll love the time-loop title, 12 Minutes. In this game, you're a husband enjoying a romantic date night with your wife at home until a police officer arrives at your door, accusing your wife of murder. Here's where the game really gets started. You are suddenly catapulted back to the moment before everything unfolded and you must work to change your fate before you're transported back into that 12-minute loop. This highly anticipated indie title was released in August 2021 on Xbox One and PC.
Pokémon Brilliant Diamond & Shining Pearl
Released on Switch in November 2021, these new installments in the series that took the world by storm are played out as 3D titles while sticking to the familiar Sinnoh region of the Pokémon world and the original set of creatures. This joint offering was a great taste of what to expect from totally new, open-world Pokémon Legends: Arceus, released in January 2022.
Cubes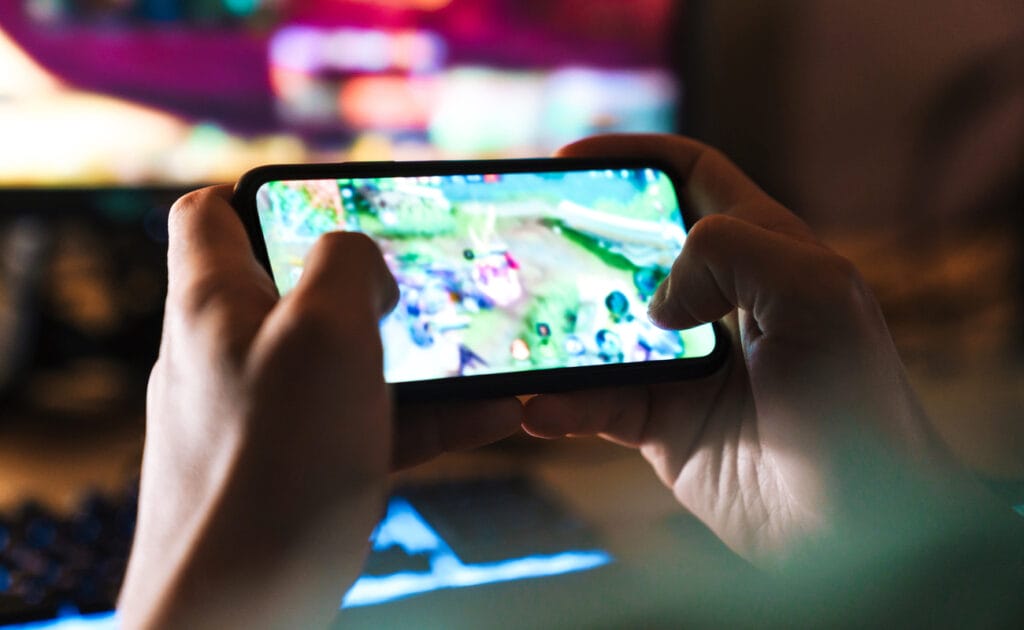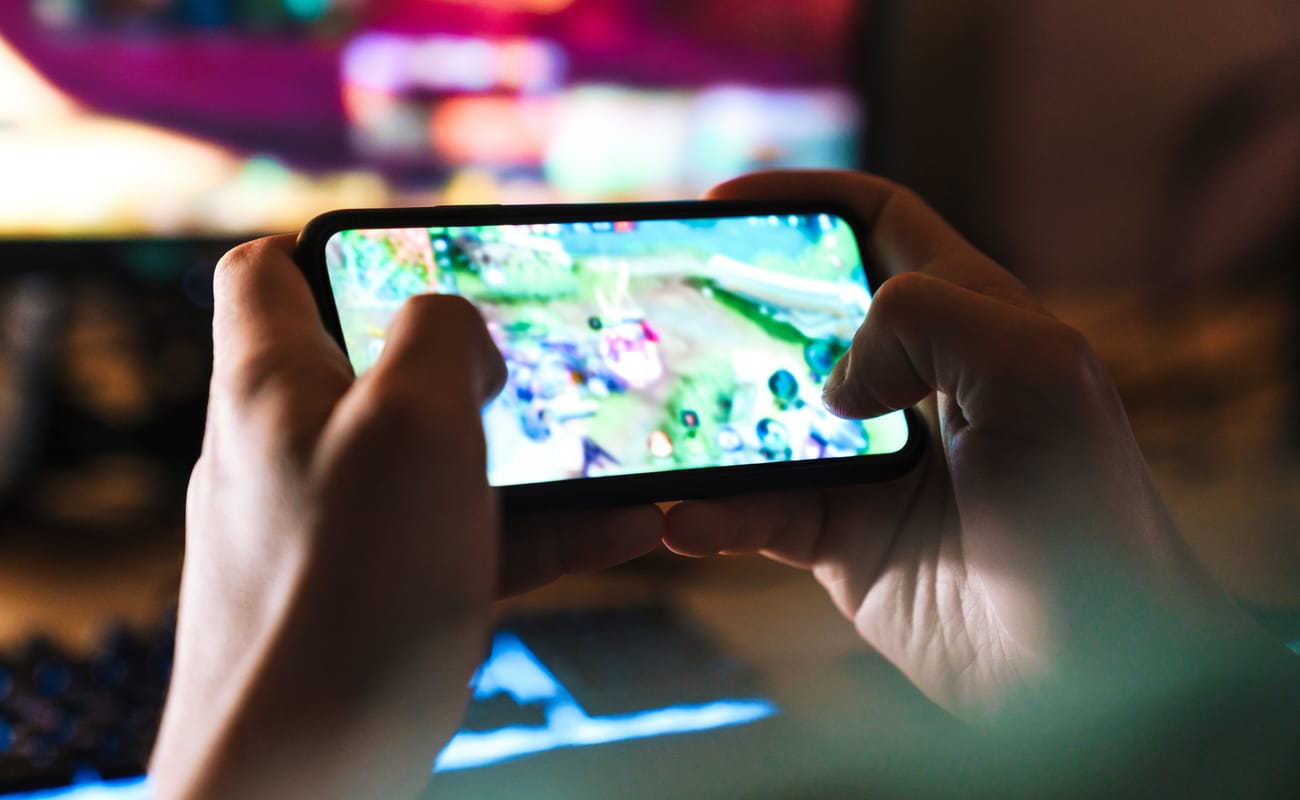 Can't get enough of online casino real money games? Well, Cubes brings a fresh approach to online slots because it doesn't include reels in the game. It might take a bit of getting used to at first, but you'll warm to this title in no time. Developed by Hacksaw Gaming, the gameplay mechanics break all the rules, but the result is a slot experience that fans will just love.
In place of reels with symbols is a simple 5×5 arrangement of cubes. When you hit the "spin" button, the cubes jump out of the floor and land on a platform. Each cube has a different color and if you can create a cluster of five or more cubes of the same color, you're a winner! There are also free spins, bonus rounds and the rare Color Blast feature, which gives you a chance to win 2,500x your wager if you achieve a cluster of 70 cubes in the free spin mode.
Hit games arriving in the second half of 2022
If you enjoyed all the titles outlined above, you're in luck. There are still plenty of mind-blowing games coming your way in the latter half of 2022. 
Ubisoft's Skull & Bones is set for release in early November on PC, PS5 and Xbox Series X & S. This highly anticipated 17th-century pirate game has you setting sail as a newbie with the goal of becoming a legendary seaman and can be played in both PvE and PvPvE format. 
Then there's Pokémon Scarlet and Violet due out mid-November on Switch, introducing a brand new generation of Pokémon games. The new releases are upgrades of Pokémon Sword and Shield, allowing multiple players to explore the entire map together, as opposed to just one "wild area" at a time.
December sees the release of The Callisto Protocol by Krafton. This futuristic alien-inspired horror game is set on Jupiter's Moon, Callisto, in 2320 and will be playable on PC, PS4, PS5, Xbox One and Xbox Series X & S. 
It would seem that December is the month for horror fans this year, as they'll also be looking forward to the release of the sequel to stealth game Hello Neighbor. Hello Neighbor 2, available on PC, PS4, PS5, Xbox One and  Xbox Series X & S, has you rummaging through your creepy neighbor's "dirty laundry" once again, this time with a twist. You'll need to try to stay one step ahead of him to solve the mystery of the missing kid – but beware. He's being controlled by an AI robot that learns from your every move! 
Play slots online anywhere, anytime at Borgata Online
Are you looking for a platform with different types of casino games? Choose Borgata Online. Our platform offers a mix of the best casino games to play, no matter where you are or what time it is. 
Register at Borgata Online to get access to our complete library of the best games, including casino table games, online casino slots (be sure to check out our selection of popular video arcade games as online casino slots) and our immersive live dealer casino games. 
Download our casino games app to put your favorite games at your fingertips, regardless of where and when you want to play!