It seems as though the love for bingo keeps growing, with more and more people finding joy in playing this classic social game. Thanks to its increased accessibility since the introduction of online casinos, it's definitely no longer reserved for middle-aged or elderly gamblers. In fact, according to a recent survey, the vast majority of online bingo players are Millennials. Online bingo has taken the world by storm and with so many bingo variants waiting to be played, the fun is endless. It's a game of chance that is loved far and wide, much like many other classic casino games.
Before you start daubing away, let's get into some interesting bingo facts, including some bingo history and a few insightful bingo statistics. Some of this information and trivia you may have heard before, while others might catch you by surprise. One thing's for sure: the next time someone asks you about bingo, you'll be able to whip out your extensive knowledge and make a memorable impression.
1. US bingo cards are different from the ones in the UK
In the UK, players tend to favor the 90-ball bingo variant. In this variant, each bingo card has 27 spaces, arranged into nine columns by three rows. Each row has five numbers and four blank spaces. These tickets appear as strips of six, where every number from one to 90 appears once across all six tickets.
In the US, on the other hand, the preferred bingo variant is, of course, 75-ball bingo. This bingo game can appear to be more intricate than the 90-ball variant, but once you start playing, you'll quickly get the hang of it. The 75-ball bingo cards are independent of each other and don't run in strips. So if you play with more than one card, it's likely that you'll have to mark off duplicate numbers.
2. Bingo was originally called "beano" in the US
Here's a quick little bingo history lesson. It made its debut as a country fair game when it first arrived in the US. The bingo caller would choose numbered discs at random by pulling them out of an old cigar box and players would mark off their numbers on their cards using beans, which is why the game was originally called "beano." Legend has it that during one of the games, someone was so overcome with excitement regarding their win that they jumped up and enthusiastically yelled "bingo!" instead of "beano!" The iconic game entrepreneur and toy maker, Edwin S. Lowe, who is credited with popularizing bingo, happened to be in attendance that day and thought the term really had a ring to it, so he opted to change the game's name. And the rest is, well, history!
3. Bingo players are much younger than you might think
As mentioned, the game of bingo used to be associated with elderly people playing it at retirement homes back in the last century, but these days, bingo is seriously booming among a younger demographic. In fact, according to WhichBingo, in 2020, the average age of those playing bingo online is 35 – 64 and 78% of these players are women.
In another, more recent survey that sought to find out which generation plays the most bingo, it was revealed that, now, over half of regular bingo players in the US (59%) are Millennials, followed by Generation X-ers (21%), Generation Z-ers (14%) and, finally, Baby Boomers (6%.)
4. Bingo has various names in different countries
The rules remain the same, but around the world, bingo goes by various names. In India, people call it tambola. In the Canadian province of Quebec, it's known as kinzo. Chinese bingo players refer to it as dáduìle. In Mexico, players call it lotería. Across many countries in Europe, people refer to it as tombola.
5. Australians don't shout the word 'bingo'
How good is your knowledge of bingo slang and "bingo lingo?" "Kelly's Eye," "Cup of Tea," "Garden Gate," "Bingo!" There's more about these unusual slang terms below, but in the US, the latter is undoubtedly the most commonly known bingo saying – hence the name of the game! But did you know that in Australia, people scream "housie" instead of "bingo" when they've won a game? It's taken from the word "house" – as in "full house" – which is due to having matched up all your numbers on your card. The same rules are followed Down Under, but the victory cry is different. Try saying "housie" the next time you have a winning bingo card and see if it provides the same satisfaction and feel as the word "bingo!"
6. In the US, millions of dollars are spent on bingo per week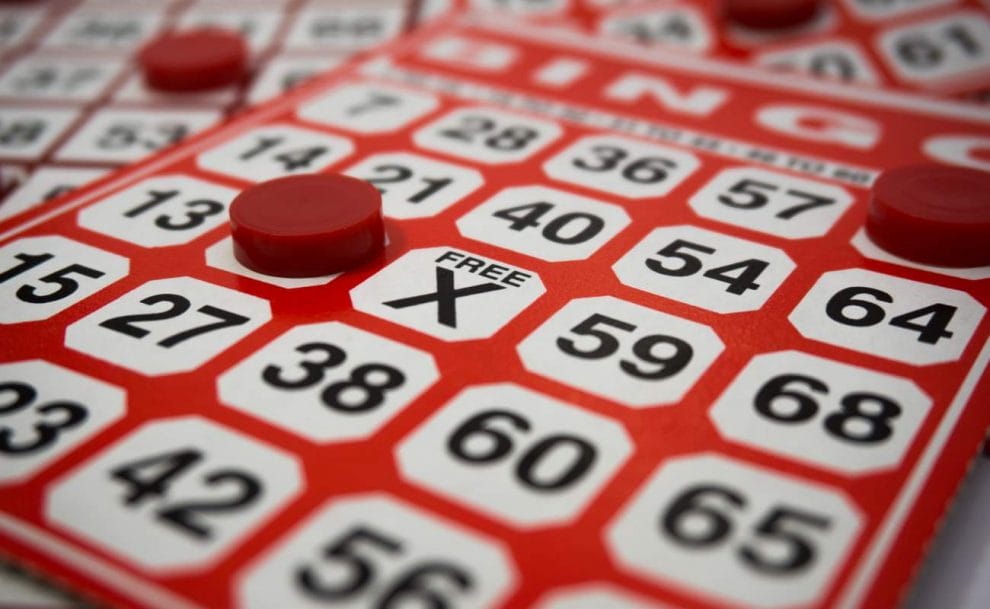 It's incredible to see how bingo's stood the test of time – in fact, it seems to be soaring year on year. According to Softschools.com, players spend upwards of $90 million on bingo per week. There sure is no slowing down the love for a good ol' bingo game!
7. There are different kinds of patterns in the bingo games in America
There's great variety in the bingo patterns when playing the American version. You'll see that sometimes you'll be required to fill squares that make a cool design instead of the usual column, row or diagonal lines. Each space in the 75-ball card's grid will contain a number except for the middle square, which is regarded as "free" space. 
8. Players have a variety of rituals for their bingo sessions
When it comes to bingo, as much as it is a fun and social game, some players take their gameplay very seriously. You'll see many players using a variety of strategies and following specific good-luck rituals. Everything from the seating arrangement to the color of their dauber is checked. It's totally normal to walk around your chair three times "for luck" – and some people probably do it when they're playing bingo online, too!
9. How "bingo lingo" originated
The phrase "bingo lingo" was coined by British bingo players to describe rhymes for each number from one to 90. In the UK, bingo callers are known to use nicknames to refer to particular numbers when they're drawn during a live game, such as "cup of tea" for three or "duck and dive" for 25. However, the art of bingo lingo seems to have become less popular as more players lean toward online bingo. You can still use it in the chat rooms, though!
10. There are many celebrities who love playing bingo
Most people don't automatically think of bingo as a glamorous game compared to some of the other casino classics and table games, so you might be surprised to discover just how many of the world's most famous celebrities enjoy playing it!
For example, legendary footballer Cristiano Ronaldo has stated in the past that he often used to watch a DVD about bingo to improve his English, which eventually led him to start playing the game in his spare time. Talented actress Catherine Zeta-Jones is another fan. She developed a love for bingo as a teenager because her parents were such avid players. Nowadays, she claims to still enjoy playing the game of chance, regularly hosting bingo parties at her home. Then there's popular television personality Sharon Osbourne who has said in many interviews that she relies on online bingo, one of her favorite pastimes, to help her de-stress.
Play the best online bingo games at Borgata Bingo
At Borgata Bingo, you can try your luck on a wide range of exciting games, including the classic 75-ball and 90-ball bingo games, as well as jackpot slots, Slingo and many more exciting titles. See what incredible gameplay is on offer when you play online bingo. Download the app via iOS or Android or register online to join the party at Borgata Bingo.