It's not every day that you can experience the thrill and excitement of a casino while sightseeing and immersing yourself in utmost luxury. With a casino cruise, however, you can get the best of both worlds and treat yourself to a luxurious escape while creating lasting memories. While an online casino is a viable option to access your favorite games, there's no harm in occasionally trying out a new experience, such as what a casino on cruise ship experience is like.
Best Casino Cruises
Those in search of an all-encompassing holiday experience may be wondering which are the best casino cruise ships to journey on. If that's the case, then consider this list of the 10 best cruises with casinos as your trusted guide.
1. Azamara Journey
Operated by Azamara Club Cruises, this is the perfect ship to choose if you're looking to explore the Western and Eastern Mediterranean, as well as South America and Antarctica. Although relatively small compared to its counterparts on this list, this 690-passenger cruise liner doesn't compromise on a high standard of class and elegance. Treat yourself to wine tastings and a feast of exploration for your palette. On the fifth deck, you'll find the Casino Luxe, where you can enjoy poker, baccarat and roulette. Of course, the onboard casino experience wouldn't be complete without any slot machines, so guests can spin the reels to see if Lady Luck is also enjoying a trip on the Azamara Journey.
2. Oasis of the Seas
Embarking on a trip from Miami, Florida and the Bahamas, Oasis of the Seas is a popular choice for purists who enjoy classic casino games such as blackjack, roulette and poker. The onboard casino is 1,800 square feet and is inspired by the casinos of the French Riviera. Boasting over a whopping 400 slot machines and over 27 gaming tables, the Oasis of the Seas truly spoils its guests for choice. This cruise ship is known for its variety of cocktails and stylish bars. Operated by Royal Caribbean International and the Bahamas Perfect Day Cruise, it's a three-day round trip with stops in two ports.
3. Carnival Vista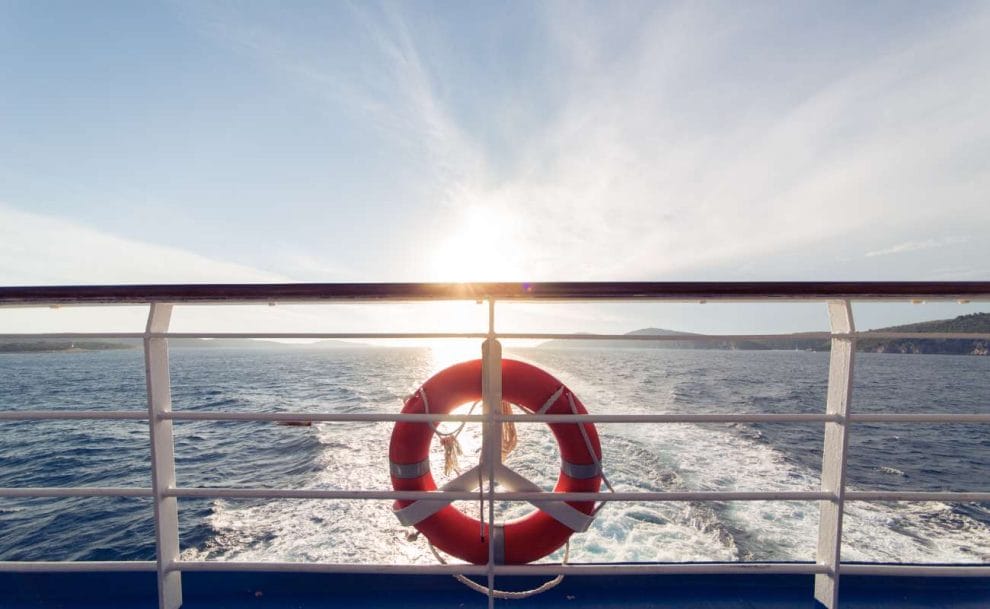 Hop onboard Carnival Cruise Line's Carnival Vista at either Port Canaveral, Florida or Galveston, Texas to explore the Caribbean for anywhere from three to eight days. As suggested by its name, this is the cruise ship for lovers of all things carnival. Here, you can expect a variety of day and night shows and performances. This cruise ship can accommodate approximately 4,000 guests and the onboard casino offers slots, blackjack, poker and other table games for guests over 18.
4. Allure of the Seas
Operated by Royal Caribbean International, Allure of the Seas explores the Bahamas from Florida and Texas. Cruises range from three to seven days, with two port stops on the shorter cruises and three on the longer ones. The onboard casino offers slots and table games, but various other activities can be enjoyed onboard, too. These include kayaking, zip-lining and mini-golf. Allure of the Seas accommodates about 5,400 passengers.
5. Norwegian Epic
Operated by Norwegian Cruises, Norwegian Epic was one of the first cruise liners to be called "Vegas-esque" for its festival of restaurants, shows and casino. In the US, Norwegian Epic sails for seven days from Port Canaveral in Orlando, Florida and makes port at Puerto Plata-Amber Cove, (Dominicana,) St. Thomas and Tortola Islands (US Virgin Islands) and Great Stirrup Cay (Bahamas) or Cozumel (Quintana Roo Mexico,) Grand Cayman Island (George Town Harbour,) Ocho Rios (Jamaica) and Great Stirrup Cay (Bahamas.) This cruise ship, which boasts up to 22 feasting options, explores some of the casino capitals of the world from its European homeports. Norwegian Epic is the pinnacle of world-class entertainment.
6. Queen Mary 2
Operated by Cunard Line, Queen Mary 2 is said to be the epitome of luxury and opulence. There are several cruises departing the US from New York — seven days exploring Canada (docking in Quebec City;) nine days to Hamburg, Germany, with a stop in Southampton, England (18 days makes it a roundtrip back to New York;) and the Norwegian Fjords cruise for 24 days to visit Stavanger, Olden, Alesund and Bergen in Norway, with stops in England and France. The Empire Casino can be found just off the Grand Lobby, where you can enjoy slots, poker, blackjack and roulette.
7. Norwegian Escape
Touring the Bahamas and the Caribbean from New York and Miami and Port Canaveral in Florida, the five- and seven-day cruises are operated by Norwegian Cruise Line. Touted as Norwegian's best cruise ship, the Norwegian Escape boasts an assortment of bars, restaurants and countless entertainment options. Situated on the seventh deck, the casino is truly a feast for the eyes. With its gold detailing and ornamental lighting, it's the epitome of sheer opulence and luxury. Here, guests can treat themselves to the thrill of more than 300 slot machines and 26 gaming tables to enjoy popular casino games such as poker, blackjack and craps.
8. Celebrity Eclipse
Explore ports in the Atlantic Ocean aboard Royal Caribbean Cruise's Celebrity Eclipse. It was founded in 1988 but merged with Royal Caribbean Cruise Line in 1997. Its branding is easily recognizable by the prominent "X" in between the words. A brand widely associated with luxury and a high standard of service you can expect nothing less from its onboard casino as well. 
Setting sail from Los Angeles, California, you can head south to San Diego, Cabo San Lucas, Mazatlan and Puerto Vallarta or go north to San Francisco and Victoria and Vancouver in British Columbia, Canada.
With more than 2,000 slot machines and 150 game tables to explore, this cruise ship is every casino enthusiast's dream. Given the growing prominence of digital elements in the casino industry, Celebrity Cruises' casino is truly at the forefront. The casino manages to strike just the right balance between state-of-the-art technology and more traditional means of playing your favorite casino games.
9. Freedom of the Seas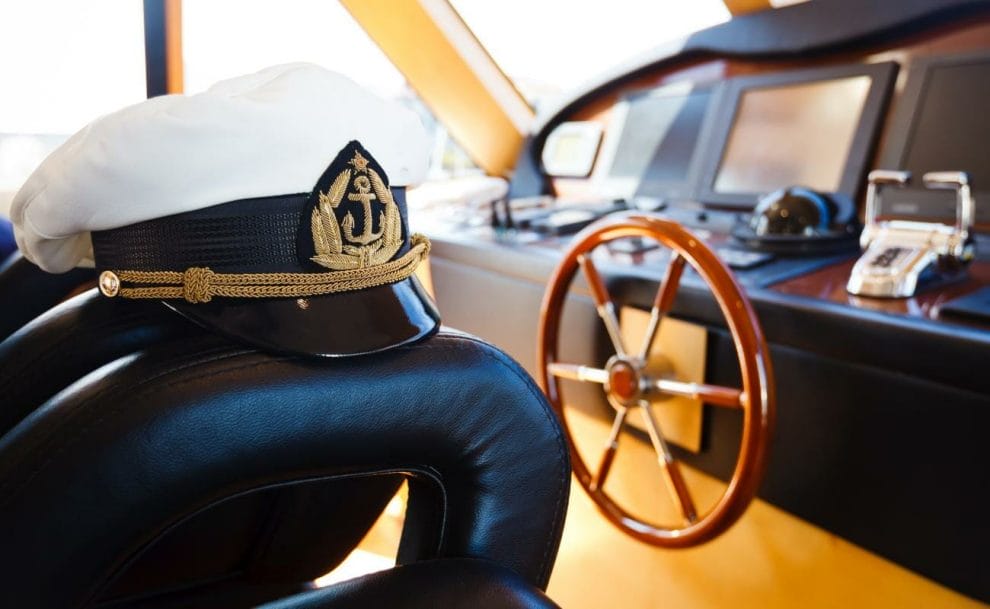 Finding yourself on board the Freedom of the Seas is an experience some only ever dream of. Operated by Royal International, this cruise ship sails the waters around Florida, the Bahamas and the Caribbean for between three and seven days at a time. Royal International can be considered one of the best cruise lines for an immersive and inclusive experience as it has shops, entertainment and sports facilities for guests. Located on the fourth deck, the onboard casino — Casino Royale — offers much-loved games such as blackjack, roulette, poker and an assortment of slots. What's more, you can also participate in slot and blackjack tournaments. However, an entry fee is required to do so. The stakes are high, but the excitement is even higher when you journey on the Freedom of the Seas.
10. Discovery Princess
Discovery Princess, operated by Princess Cruises, sails up and down the US's West Coast. Departing from Seattle, Washington, you can explore Ketchikan, Tracy Arm Fjord, Juneau and Skagway, Alaska, as well as Victoria, Canada, over seven days.
You can safely say that this is one of the best cruise lines for gambling because it cruises the world and offers you the chance to experience different cultures and cuisines on board. The excitement and thrill here can be likened to that of a land-based casino, where the stakes are high and the décor is elaborate and high-end. The Vegas-style casino on Dec 6 is suitable for beginners, experienced and expert players. Join in on the fun by playing popular games such as bingo, slots, blackjack, poker and the American version of roulette. What's more, there's also the prestige of participating in invitational tournaments for those who qualify.
Try Your Hand at Top-Rated Games at Borgata Online
The options are truly endless when it comes to casino games. While there's merit to gambling cruises, there's another equally exciting world to discover online. With a wide variety of games to explore, take your pick from the likes of poker, baccarat, roulette and so much more. Enjoy unlimited access to an assortment of games when you register at Borgata Online.