Travel is the perfect way to reignite your lost sense of adventure. While backpacking and roughing it might seem like the definition of adventure, sometimes splurging on the luxury travel destination of your dreams is what you need. As fun as it may be to stay in and play online poker and casino games, it's time to take some much-needed time out to pamper and spoil yourself. Join us as we look at six of the best luxury holiday destinations around the globe. 
Why should you go on a luxury holiday?
Travel is not only good for your mental health but it's been proven to improve your physical health too. Setting off to an unknown destination may be what you need to get out of your rut and into a more creative and happier state. And if you're low on self-love, choosing a luxury holiday package will leave you feeling like royalty. Whether you're looking for a tropical island or an underrated festive season travel spot, we have incredible places to show you.
6 Incredible luxury travel destinations
We're ditching travel's rough and rugged reputation for a lavish and classy one. Check out the following grand destinations to visit the next time you want to treat yourself.
Peru
Traveling to Peru might come with a hefty price tag, but it's worth every cent. You can view the majestic Andean mountains, the lush Amazon jungles and the archaic cities all in one country. With 10 UNESCO World Heritage sites, Peru belongs on every travel bucket list.
While there, visit Rainbow Mountain and go on the Inca Trail to Machu Picchu to experience Peru's natural beauty. The country will delight your eyes and taste buds with cuisine featuring empanadas, lomo saltados, ceviches and much more.
Singapore
City slickers, Singapore is the perfect luxury destination for you. The architecture alone is a stunning sight to behold. The country is an advanced international hub that provides plenty of opportunities to spoil and treat yourself. Book a stay in one of the enchanting hotels and dine at one of many award-winning restaurants and eateries. With a blend of cultures, you're likely to taste food from all corners of the world. This green city features a buzzing nightlife scene, many rooftop pools and open-air bars, and some of the best shopping in the world.
Sure, Singapore is one of the most expensive vacation spots, but the possibilities are endless. Don't be fooled by the city vibe; the country also features some beautiful Instagram-worthy beaches and calming nature parks and botanical gardens. The nighttime safari is a must.
Cyprus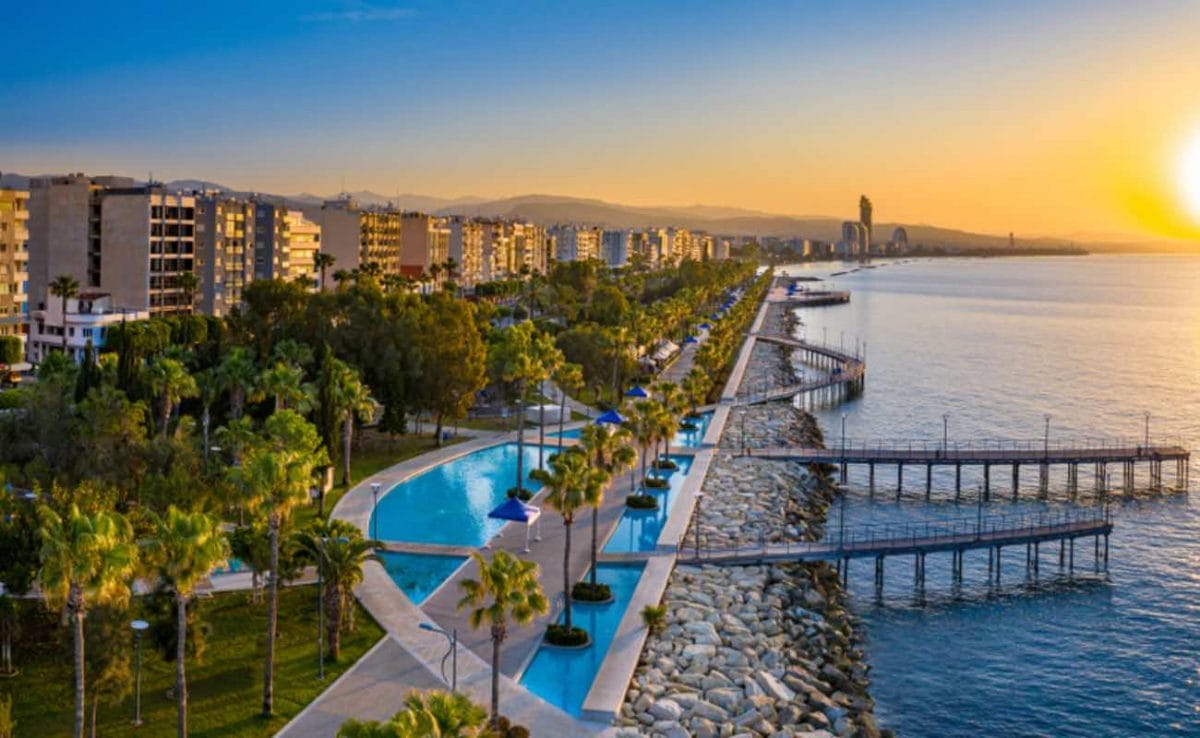 Cyprus is the third largest island in the Mediterranean, featuring amazing beaches, history and nature. But the must-see spots in Cyprus aren't your typical overcrowded landmarks. For example, the pebbly Aphrodite's Beach is laid with gorgeous light stones and is believed to be the birthplace of the Goddess of Love. Consequently, it's one of the most romantic places in the world.
Travel back to the Hellenistic and Roman periods and visit the Tomb of the Kings for a fascinating history lesson. If you prefer something more isolated, view the ruins and structures at The Ancient Kourion. Other things to see include olive groves, upscale hotels and holiday resorts.
Exploring Cyprus' neverending golden sands, rocky coves, awe-inspiring mountains and historic monuments and structures can be dizzying. When you're ready for a break, relish the exquisite Mediterranean cuisine and sit down for a feast worthy of a Roman emperor.
Norway
Norway has a secret weapon up its sleeve – the magical fjords. The fjords are one of the seven wonders of nature and a UNESCO World Heritage site. While you're in the Scandinavian country, splurge on a long fjord cruise or get lost with a fjord boat cruise. If you need more evidence that Norway is a fairytale come to life, make time to view the Northern Lights natural phenomenon. Other highlights include sightseeing rail journeys, island stays and authentic heritage sites.
Seafood lovers will feel right at home with Norwegian cuisine, which largely depends on the vegetation, sea life and wildlife available in the mountains, wilderness and coast. While the best chefs in the land specialize in unique fish dishes, you can try other popular traditional Norwegian meals like the Farikal Mutton and Cabbage, Laskaus stew or smalahove (sheep's head.)
Bali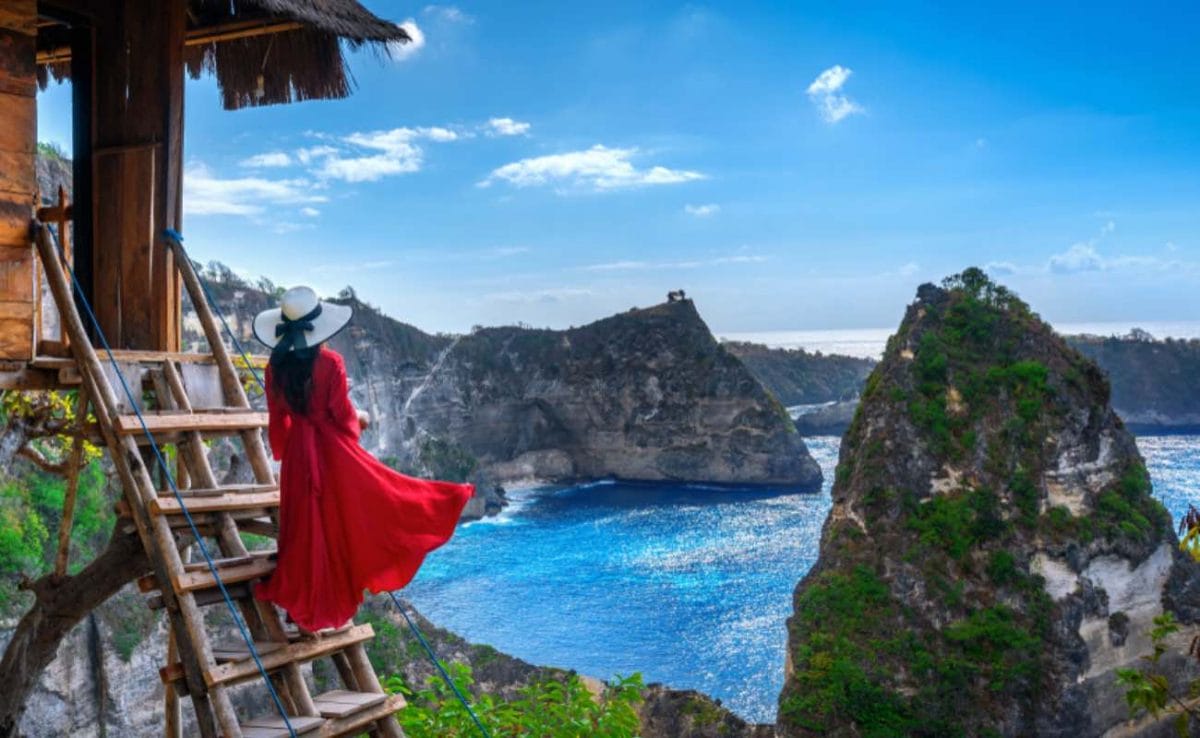 Bali might seem like a low-budget travel destination, but the level of luxury all depends on your itinerary and activities. The Indonesian island is perfect for the ultimate pamper session. Hot springs, mud baths, rice paddles and calming waterfall trails are abundant. For a creative reawakening, visit Ubud to appreciate the region's traditional arts, crafts, temples and sacred shrines.
You don't have to settle for subpar accommodation either, as the island features many resorts with experiences tailored to every kind of traveler. Five-star hotels feature yoga studios, tea shops, juice bars, spa facilities and guided meditation retreats. If you want to learn something new, sign up for a surf lesson or a craft workshop.
Tired of the calming and relaxing side of Bali? The nightlife scene is anything but tranquil. Visit the island's popular rooftop clubs and bars to party like a VIP.
British Virgin Islands
A luxury holiday doesn't always have to start and end in a bustling tourist-saturated country. Avoid the long queues and large crowds for Guana Island in the British Virgin Islands. Guana Island is a private resort island known for attracting Britain's wealthiest travelers. This spot promises a peaceful, undisturbed vacation.
The island offers seven pristine white-sand beaches with various outdoor activities and sports. Enjoy a relaxing yoga session, go hiking to explore the natural landscape, take a tennis lesson, or even go snorkeling to get a close look at the enchanting marine life. A Guana Island holiday package includes a stay at a sea-view cottage and three exquisite gourmet meals every day. Skip the complicated travel itinerary and opt for a restful stay at this exclusive location instead.
You don't have to wait to visit one of the best travel destinations for casino lovers, you can enjoy the best casino games from the comfort of your own home. Planning the ultimate luxury excursion might take some time, but a virtual trip to the Borgata Online casino only takes a moment. 
Play online casino games on the go with Borgata Online
Your life might be hectic, but your online gaming doesn't have to be. While you're on the go, bring the casino fun with you with Borgata Online. Play your favorite live dealer casino games and online slots anytime and anywhere. Register with us today to explore our extensive catalog of online casino games.