If you're a movie lover and also play online poker, you probably know that many celebrities love to play poker, too. For example, a number of actors in the casino heist film "Ocean's Eleven" are avid poker players, and it's likely their familiarity with the game contributed to their performances in the film. But these are celebrity actors who've gained recognition for their roles in movies centered around gambling. Many more actors aren't known for casino movies but enjoy playing poker and casino table games.
The question you're likely to ask is, do they play in-person, famous as they are, and risk drawing attention everywhere they go, or do they just stick with online poker tournaments in order to keep a low profile? The answer is that they seem to enjoy either, or even both.
Casinos Over the Years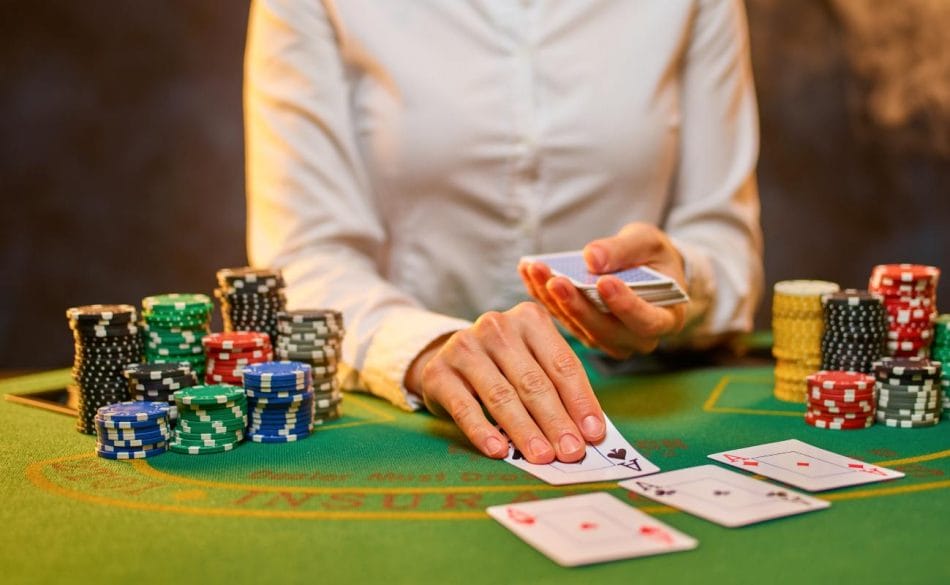 Humans have always invented new ways of entertaining themselves. One such enduring innovation is gambling. The earliest record of gambling can be found in China, around 2300 BC, which continued in rudimentary form until 1638, when the first casino was established in Italy.
As time went on, gambling establishments became prevalent in Europe and eventually the U.S. Around 1850, the first slot machine emerged. But it was not until 1930 that some U.S. states began to legalize gambling, paving the way for gambling hubs like Atlantic City, Las Vegas, NJ, and NV.
The technological advancements ushered in by the 21st century made online gambling possible and accessible to millions of people worldwide. This allowed the gambling industry to evolve into a multibillion-dollar industry, offering thrilling and immersive experiences to gamblers all over the world.
Many of the actors known for their passion for poker are also popular for their roles in casino-themed movies. The fact that casinos are also popular among actors and celebrities is a testament to the influence of the gambling industry on society and culture. Although casinos have been around for a long time, they've nonetheless managed to maintain their popularity, serving as a way for people to enjoy the risk of betting money on games of chance and skill.
Of course, over the many years, hundreds, if not thousands of people have won life-changing amounts of money, which just adds to the allure of casinos. As casinos evolved and expanded over the years, they've come to offer a wide range of online casino games for punters to pick from.
Today, that selection involves the widest spectrum of games ever seen in the history of casinos, ranging from poker and slot machines, to innovative live dealer offerings.
Although there's an array of games to cater to all tastes and preferences, such as the classification of poker in many variants, many punters remain loyal to specific casino games, either due to personal enjoyment or because they've developed strategies to enhance their odds of winning in certain games like poker or blackjack. Believe it or not, actors are ordinary people with ordinary passions and hobbies, and there are many popular actors you might not know who are as enthusiastic about gambling as the person sitting next to you at a casino table.
5. Brad Garrett
Brad Garrett's acting career boasts remarkable achievements, including his prominent role in "Everybody Loves Raymond" and his voiceover in notable films such as "Finding Nemo," in which he portrayed Bloat the pufferfish. However, he's not what you'll consider a Hollywood A-lister.
What's more impressive than Garrett's acting prowess is the mark he's made in the poker world, where he has an equally remarkable record, including winning a substantial $100,000 prize at the 2005 Celebrity Poker Showdown Championship. But his poker prowess extends beyond celebrity matches, as demonstrated by his participation in the World Series of Poker (WSOP) as recently as 2022.
4. Tobey Maguire
Tobey Maguire is probably the very last actor anybody would imagine in a casino movie. And yet, Spider-Man has a genuine real-life passion for playing poker. In fact, his passion for the game takes dedication to a whole new level.
How much dedication are we speaking about here? Spider-Man has received coaching from the seasoned Daniel Negreanu, widely considered one of the game's greats. He has also reportedly participated in live poker tournaments with some serious high-rollers and with significant bets involved.
3. Jason Alexander
Jason Alexander is certainly a multi-talented actor and performer. He's an accomplished stand-up comedian but is likely most popular for his role in "Seinfeld," even though he has featured in many Hollywood films and has done voice-overs for a number of animated movies. His talent also extends to poker, particularly playing poker online. So, be on the lookout. You may just find yourself at a virtual table with him.
His famous victories, however, have come from participating in live games. This includes a $500,000 victory on Bravo TV's "Celebrity Poker Showdown" – prize money he generously donated to relief efforts in New Orleans after the devastation caused by Hurricane Katrina in 2005. Jason has also appeared on many poker-related TV shows and continues to attend the WSOP.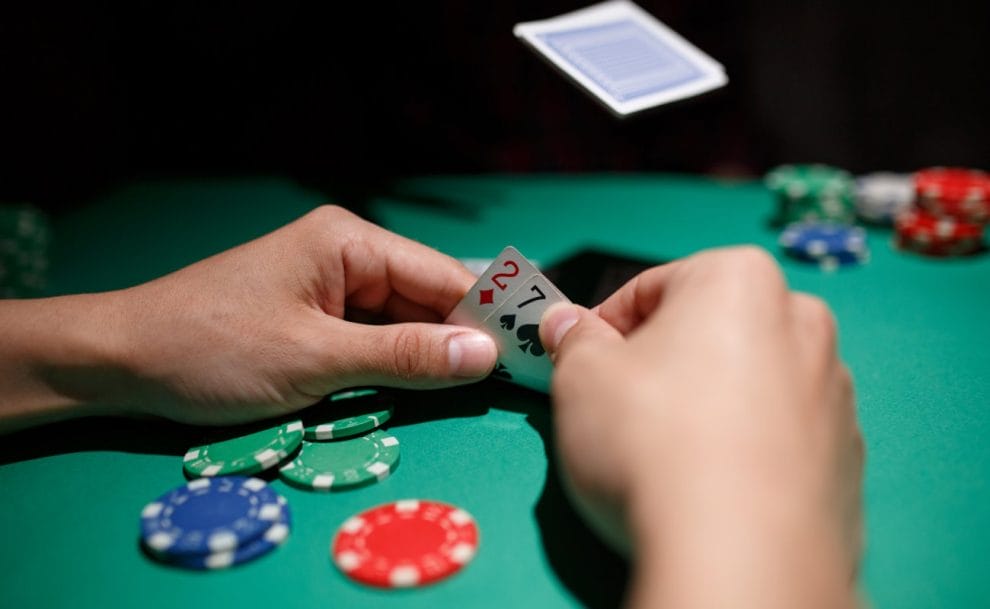 2. Aaron Paul
Aaron Paul's most famous role has been the character Jesse Pinkman in the acclaimed series "Breaking Bad." This is not to say he hasn't acted in other movies and series. He has, but he's never been quite as well regarded as he was playing Pinkman.
Aaron is no stranger to both online poker and live events and actively participates in prestigious poker tournaments. One of his notable appearances was on PokerStars Duel, where he was pitted against soccer legend Cristiano Ronaldo. Although the former Real Madrid and Manchester United star defeated him, Paul has enjoyed many successes elsewhere. For instance, he once advanced to day two of the WSOP main event. He's also competed in the PokerStars Championship.
1. Jennifer Tilly
American-Canadian actress Jennifer Tilly has been nominated for various acting awards for her roles in movies such as "Liar Liar" and "Bride of Chucky." But beyond her career as an actor, she's a well-regarded semi-professional poker player.
Tilly's involvement in poker has turned into something much more substantial. She's accumulated significant earnings, winning hundreds of thousands of dollars competing against famous poker players from all over the world, as well as earning the coveted gold bracelet at the 2005 World Series of Poker Ladies Event.
Experience the Best Poker Games With Borgata Online
The enduring popularity of casinos shows that casino games are for everyone, whether you're a celebrity or not. They provide both entertainment and the chance to win money while playing poker online games, or enjoying poker games that offer fixed, pot, or no-limit betting. Register with Borgata Online to start your own journey.