The appeal of an idyllic Mediterranean island like Malta is obvious to any traveler. Who wouldn't enjoy a relaxing summer island getaway in paradise? But there is more to Malta than meets the eye.
Beyond the natural beauty, rich cultural history and pulsating nightlife, Malta is also a mecca for the world's gambling and poker elite. Both live and online.
The island has rapidly developed into a poker-playing destination where players can show off their casino fashion. At the same time, gaming companies hold live and online poker tournaments sporting live dealers in online casinos.  
So, why are so many gaming companies, software developers and online poker players flocking to this little paradise island on the Mediterranean?
1. Malta, the gambling capital of Europe
Malta began its love affair with gambling as early as 1921 when it implemented Lotto Regulations but soon saw the opportunity to increase its tax revenue through the taxation of gambling. Not long after that, as the rest of Europe banned gambling, the tiny country invited several gambling institutions to set up shop on the island.
Having established itself as a gambling hub, Malta soon trained its sights on the online world and, in 2004, became one of the first countries in the world to regulate online gambling. This was a masterstroke – online gambling tax revenues currently contribute nearly 12% to the Maltese GDP.
With such a rich history in the gambling space and years of regulation, the island has refined and developed its online gaming legislation and licenses into the most respected and recognized in the world.
2. Malta is the home of online poker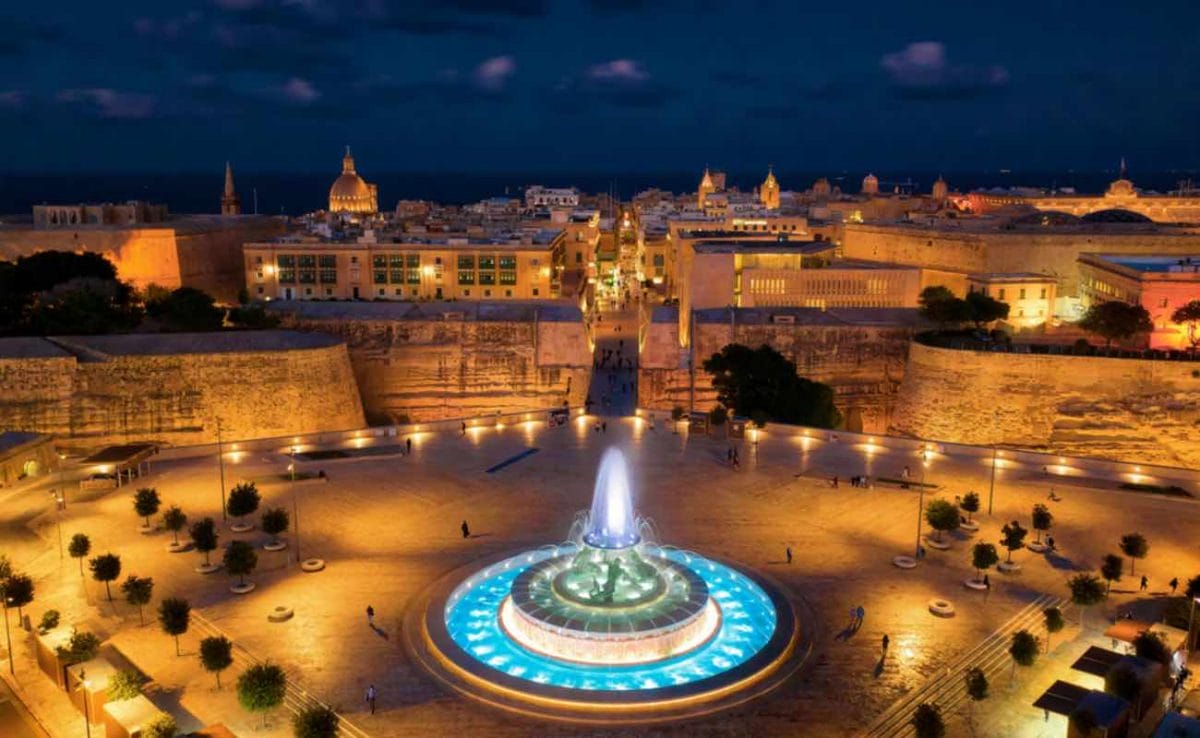 Malta is now renowned in the online poker community as one of the most liberal issuers of gaming licenses in the world, with a very keen focus on poker.
Coupled with its generous tax laws and light approach to regulation, you can see why over 320 online gaming companies have either been headquartered or incorporated on the island and generate over $24bn (EUR24bn) through their operations.
This has also attracted companies that provide associated services, including online web developers who build the software that power some of the best online poker sites in the world.
In many ways, Malta has carved out a niche for itself on the world stage as larger, more powerful countries like Germany and even some states in the US continue to outlaw online poker and live gambling.
The UK also allows online gaming companies to set up on their shores, but it is more expensive to operate from than Malta. And, let's not forget, Malta is a Mediterranean island that looks like an exotic location straight out of a Bond movie.
3. Why poker players are moving to Malta
Whether you are a professional player who plays poker online for money or just a recreational player who enjoys playing online poker with friends, Malta is one of the few places that allows you to keep your winnings legally and not face prosecution in the form of confiscation or fines.
For professionals who play poker online for money in online poker tournaments or at real-life poker rooms, Malta offers the perfect haven.
The legitimacy of gambling in Malta has attracted an entire community of poker players who have emigrated to the island and who contribute significantly to the local economy.
Sure, many players could move to the UK as well, but as mentioned earlier, Malta is a beautiful Mediterranean island with a temperate climate and a much lower cost of living. It really isn't a fair contest.
4. Malta's Casinos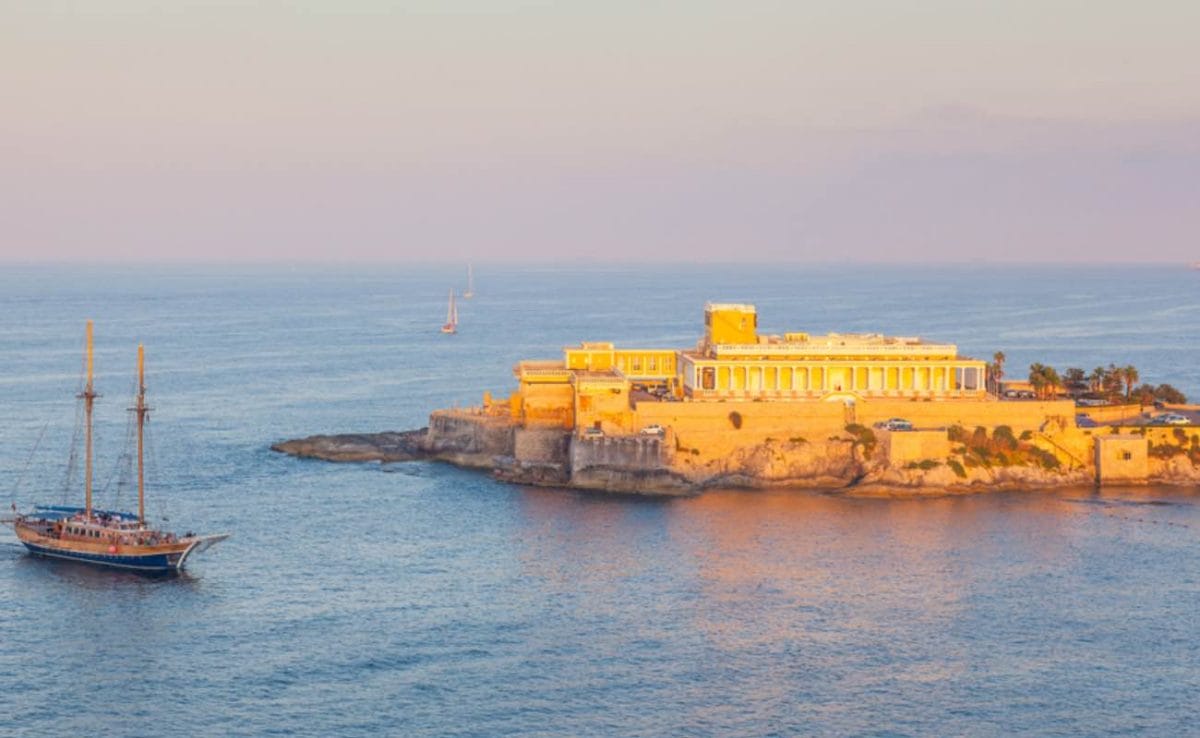 Situated in the resort of St Julian's, Malta's four casinos house all four of the island's poker rooms where you can play all year round.
Portomaso Casino
The largest of Malta's casinos, Portomaso hosts the largest poker room in Malta. With daily tournaments and buy-ins from as low as $30 (EUR30,) Portomaso is the serious player's home. Although recreational players can also enter cash games with stakes from $1 (EUR1.)
Dragonara Casino
Dragonara is a picturesque option with sweeping views of St George's Bay. Similar to Portomaso, Dragonara hosts daily tournaments and cash games but tends to be a little more affordable.
Oracle Casino
Oracle is situated near St Paul's Bay and is part of the Dolmen Hotel. With an even lower profile than Dragonara, Oracle is very much for the recreational player who is visiting primarily as a tourist with a passing interest in poker.
Casino Malta
Known more recently for its high-stakes, high-profile tournaments, Casino Malta is fast becoming the poker room of choice for high rollers and professional players from around the world.
5. Malta's premium poker events
It follows that when you create such a hospitable environment for poker, Malta would also host some of Europe's most popular and richest poker events. Here are two of the island's biggest events popular with both new and old-school poker players.
Malta Poker Festival
Established in 2018 by Ivonne Montealegre, the Malta Poker Festival (MPF) had to deal with numerous postponements due to COVID-induced travel bans and lockdown restrictions.
The MPF is one of Europe's most popular low buy-in ($550+$55 [EUR550+EUR55] to enter) festivals and is hosted at the Portomaso Casino every April. The Grand Event is the festival's highlight, offering a prize pool of $300,000 (EUR300,000.) Other tournaments during the festival include:
– The Hendon Mob Championship ($220 [EUR220])
– The Amateur Poker Association & Tour (APAT) Maltese Championship ($120 [EUR120])
– The MPF Highroller Tournament ($1,100 [EUR1,100])
– The Ladies First! Tournament ($100 [EUR100] for women and $1,000 [EUR1.000] for men)
The Autumn schedule of the MPF, held in October, has a grand pool of $500,000 (EUR500,000) and a host of satellite events alongside the tournaments listed above.
The Battle of Malta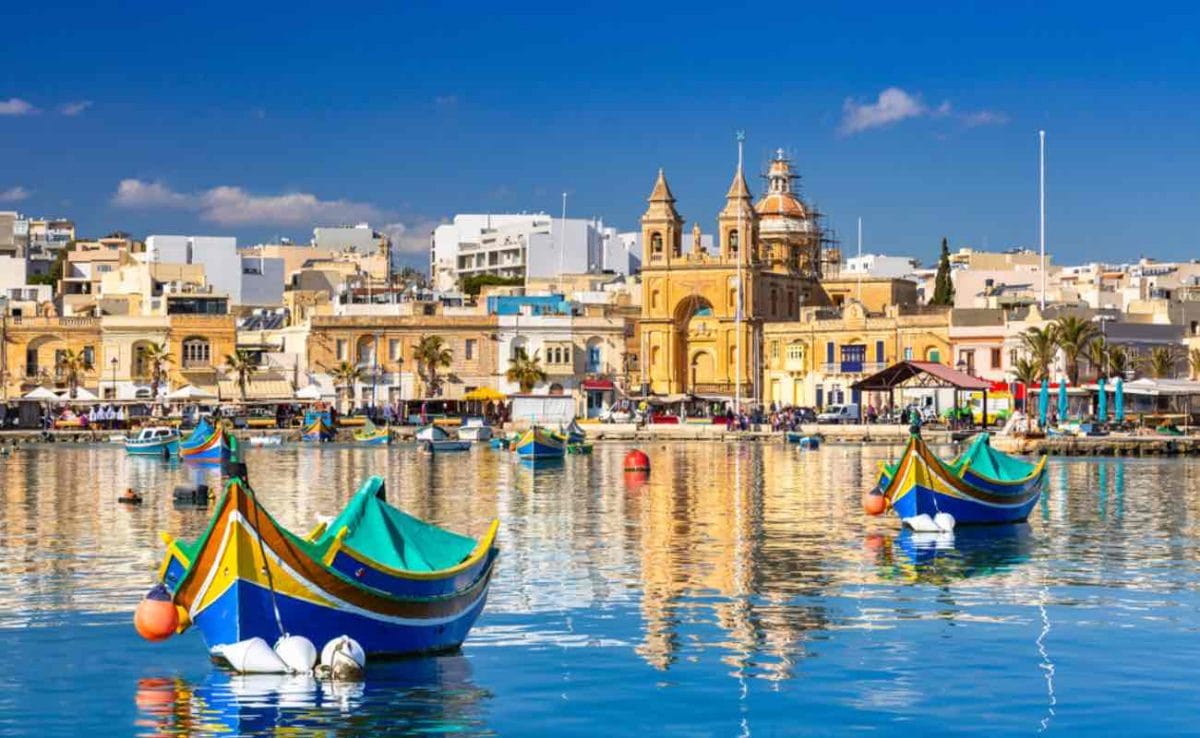 Widely regarded as the richest and best poker event on the European calendar, The Battle of Malta is back after two years consigned to online versions because of COVID-19. First held in 2012, this premium event now boasts a prize pool of over $1m (EUR1m) with a buy-in of $550+$55 (EUR550+EUR55) and is the flagship event for Casino Malta.
It was initially set up for low- to mid-stakes players, but the event has grown in popularity over the years and has become known as more of a mid to high-stakes event, attracting high-profile players like Boris Becker in the past.
There are also a number of Texas Hold'em poker online satellite events that lead up to the grand event in October, ranging from $65 (EUR65) buy-in right up to high roller $1,100 (EUR1,100) buy-ins.
Other side events include:
– 'Siege of Malta' Mystery Bounty Tournament
– Super Satellites
– Pot Limit Omaha Tournament
– EUR110 Ladies Tournament
 Borgata Online has all the poker you need
Before you start booking your flights and accommodation for the next Maltese poker extravaganza, you might want to register with Borgata Online so you can hone your skills and arrive on the shores of Malta brimming with confidence.