We don't know for sure how specific stocks will perform in the next couple of years, however, most financially savvy people have a pretty good hunch about what they're going to do.
This couldn't be further from the truth when it comes to cryptocurrencies. Some predict that the future of cryptocurrency is incredibly bright. They believe that it is going to transform the way that we think, understand, and interact with money in the future. However, there are plenty of others who have warned investors of a potential bubble and implosion of cryptocurrencies in the near future. But which is more likely to happen?
In this blog, we're going to take a look at the past year in cryptocurrencies, what is predicted to happen in the future, and how online casinos are embracing cryptocurrency in online casino games.
What is cryptocurrency?
Investopedia defines cryptocurrency as:
"…a digital or virtual currency that is secured by cryptography, which makes it nearly impossible to counterfeit or double-spend. Many cryptocurrencies are decentralized networks based on blockchain technology – a distributed ledger enforced by a disparate network of computers. A defining feature of cryptocurrencies is that they are generally not issued by any central authority, rendering them theoretically immune to government interference or manipulation."
This may sound confusing, but there really are just a few key ideas behind crypto. The first is that it's virtual, so it is based entirely online. The second is that cryptography is used to secure it – this is an encoded communication that improves its security. Finally, a special computer network decentralizes cryptocurrency, which means that people cannot tamper with it, as all records are kept online.
The ups and downs of crypto in 2020/2021
If you have a look at crypto news or bitcoin news, it's easy to see that the price volatility of cryptocurrencies (also called "cryptos") make them rather risky investments. Last year, as the pandemic set in, Bitcoin had record increases in the 12 months to April 2021, and ended up being valued at around $64,000 that month. However, the cost per Bitcoin fell to below $30,000 in May – a rather swift fall from grace. The crash was, in part, caused by viral social media posts questioning the ethics around coin mining. Although it recovered to around $40,000, it has fallen again to the region of around $32,000.
This most recent freefall was triggered when Tesla's chief executive Elon Musk questioned the environmental impact of coin mining on Twitter. Given Musk has an almost cult-like following all over the world, it was no surprise when his followers – most of whom were Bitcoin fans – started cashing out. This led to a chain reaction and had a negative impact on many crypto-related stocks.
What could happen in the future?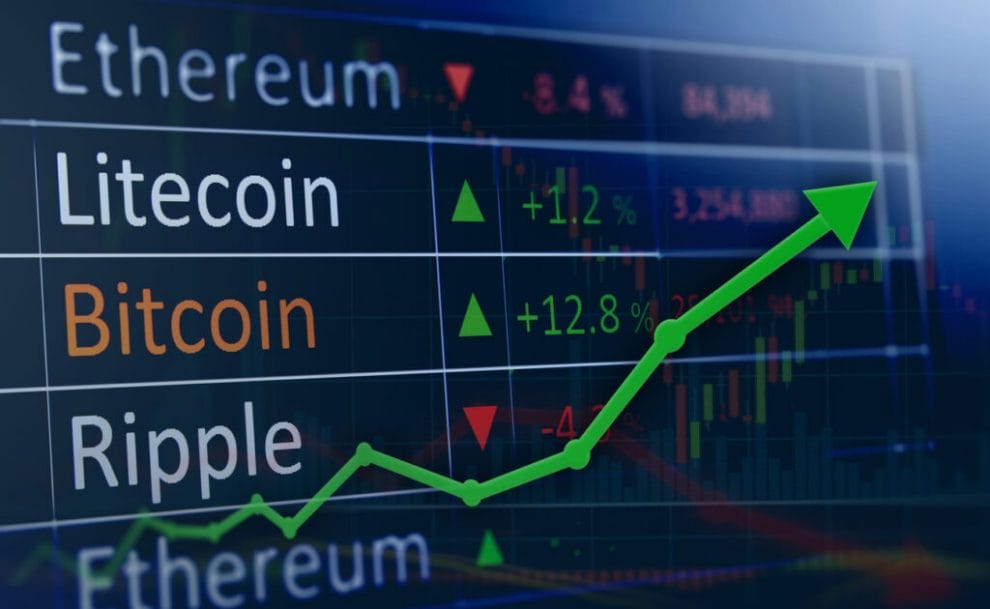 These are just some of the things that are being tipped for cryptos in the future.
It will change how money is moved around the world
Decentralized payment network and protocol Stellar has recently partnered up with companies such as Business Machines Corporation in large part to facilitate "quicker cross-border money transactions," according to Jed McCaleb, its chief technology officer of cryptocurrency.
McCaleb predicts that once businesses accept crypto as core financial aspects of their business – combined with new technology that supports it – it will have the power to change how money is moved around the world because of its low cross-border transfer fees.
More cryptocurrencies on offer
Bitcoin is probably the most well-known cryptocurrency around the world, certainly among ordinary people who aren't experts in the market. In truth, however, there are tons of cryptos that have popped up in recent years, such as Ethereum, XRP, Cardano, Stellar, Chainlink, and Uniswap.
With crypto becoming more mainstream and given rapid technological advancements, it doesn't look like crypto will be slowing down or disappearing any time soon. Indeed, you can expect many more crypto choices on the market in the coming years.
More energy-efficient crypto is needed
It just takes a second to look back on the fallout from the questionable coin-mining practices that Musk spoke about to come to the conclusion that crypto has to become more environmentally friendly to survive. We (thankfully) live in an ever more environmentally conscious world, and crypto will have to evolve to meet its market to continue its rise. Cardano, a blockchain-based cryptocurrency, has already risen to the occasion and is more energy-efficient than Bitcoin.
Cryptocurrency and online casinos
Almost every online casino deals with real money, but many have adopted the use of cryptocurrencies too. Bitcoin is undoubtedly the most popular crypto choice for online casinos and players are able to deposit money in Bitcoin for casino table games, online poker, and other online games. Some of the best online casinos that pay out and accept payments in cryptocurrencies are the Bitcoin casinos in Japan such as Vera&John, where crypto is the primary payment method.
Beyond the use of crypto for withdrawing and depositing money, some cryptos have also been created specifically for online gaming. Powered by XRP Ledger, CasinoCoin is relatively new, but it offers low transaction costs, instant transfers, and excellent security, which is ideal for casinos and players alike.
With the recent addition of these casino-specific coins, it's exciting to imagine what the future could hold for online casinos and cryptos, as there's no doubt that they are popular with a growing number of players around the globe. Indeed, it's likely that crypto will continue to rise in popularity in the casino industry as a result of the following reasons.
Safety, security, and privacy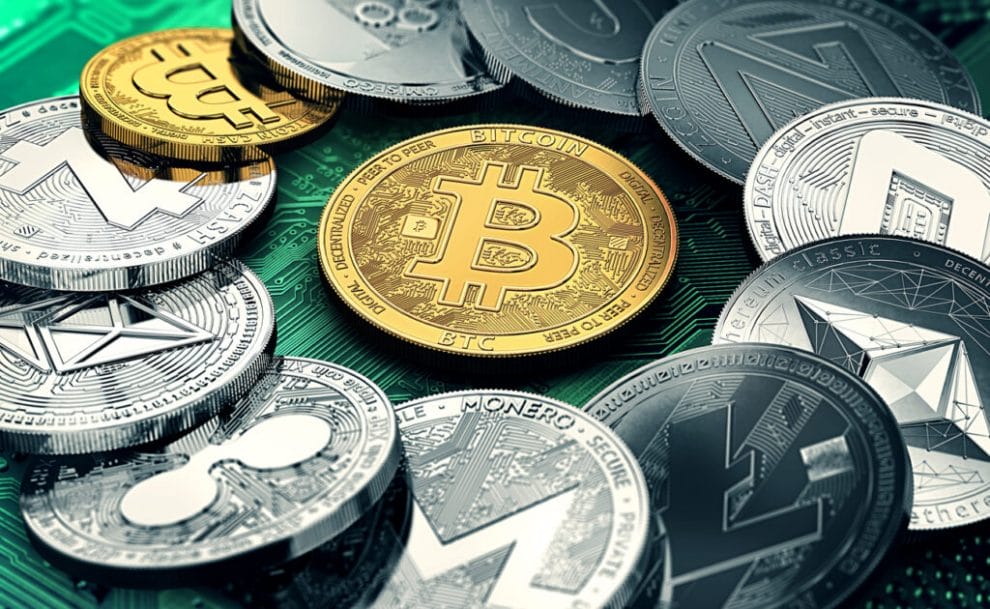 You need to have a basic understanding of cryptos to see why their built-in security is so inherent. It's incredibly hard to falsify transactions when it comes to crypto. This is because each transaction that takes place joins a distributed ledger that defines that coin. This ledger is decentralized, which means every system that has anything to do with the coin's blockchain will agree upon, and validate, these transactions.
The safety of crypto lends itself perfectly to online casinos, as it protects casinos and players. It's possible that the use of crypto will get to a stage where players won't have to provide any extra information except the wallet address of their crypto of choice. This means that private and financial information are not at risk of being stored in a browser.
Freedom
Many people are not able to gamble because of where they are located – they might not have any casinos in their country. There is also the expense of converting money into foreign currency during international transfers, which can be prohibitive, and much more. Cryptocurrencies offer these players an opportunity to play at online casinos without it costing more than it should, thanks to their global popularity and decentralized status. (Of course, you still have to be sure you're playing legally, wherever you wish to log on!)
Efficiency
The speed of transactions between players and casinos has been a contentious topic for some time. This is because most transactions have to be verified by a bank or third party. This, unfortunately, does take time on the odd occasion. Cryptocurrency offers instantaneous transfers that are verified in real time, which speeds up the process considerably.
Cost-effective
The decentralized nature of cryptocurrency doesn't just speed up the transfer of funds from customers to online casinos, it also reduces the cost of transferring them. This is obviously a benefit to both the player and the casino, as neither will have to pay a significant transfer fee.
Get the best online casino games with Borgata Online
At Borgata Online, we are always at the forefront of new technologies that can make a better online casino experience. So, if you want to win real money at an online casino, we've got you covered with a fantastic selection of casino table games, live dealer games, online poker, and more.
Register with Borgata Online to play online slots for real money as well as all of the above, too!