Looking for another fun and creative outlet outside of your favorite online casino games? Why not try your hand at the art of porch dressing? This tradition goes beyond simply sprucing up your porch with new furniture, lighting, or accessories from time to time. Instead, you'll be focusing on adding some seasonal or holiday flair in the form of decorations and other accents to make certain that this crucial aspect of your home really turns heads throughout the year. It is, after all, the first part of your house that both visitors and passers-by lay eyes on!
Here are some pointers to inspire you to get started.
Porch-dressing ideas for the seasons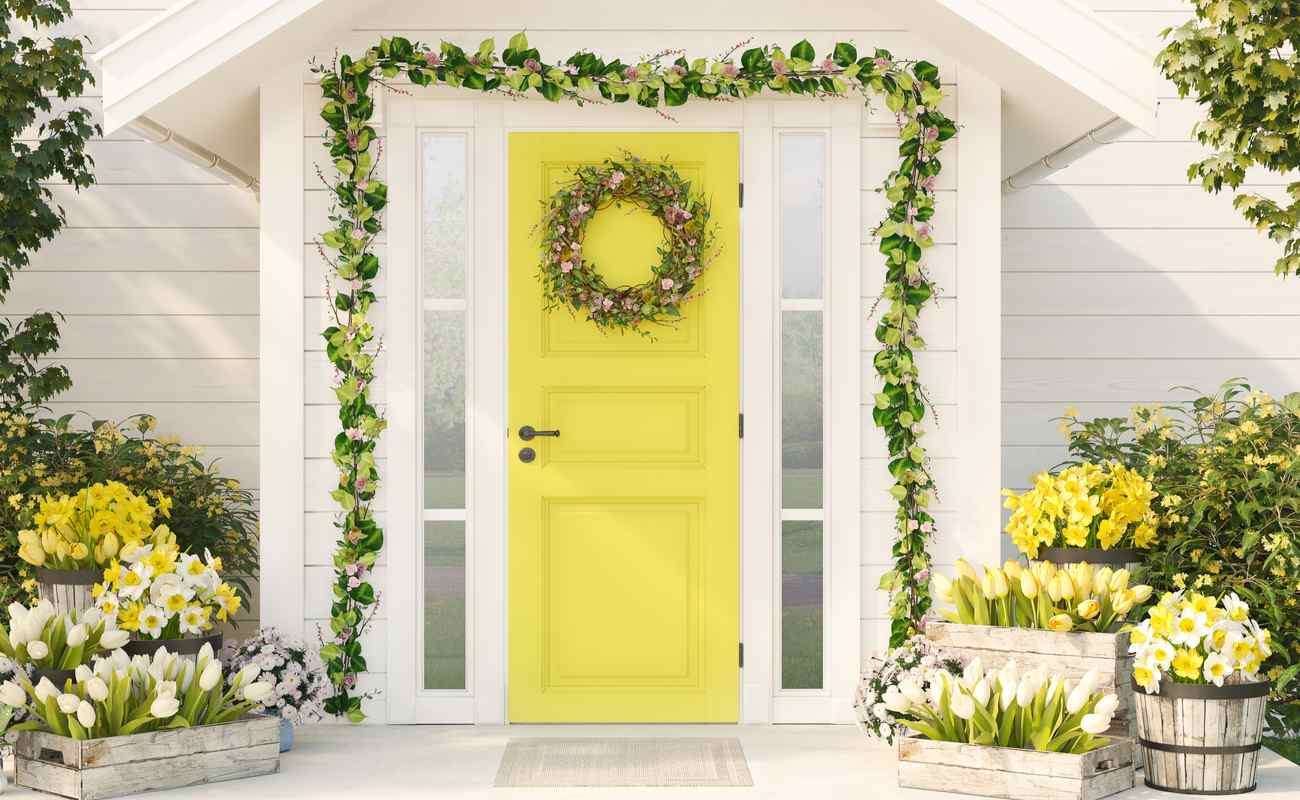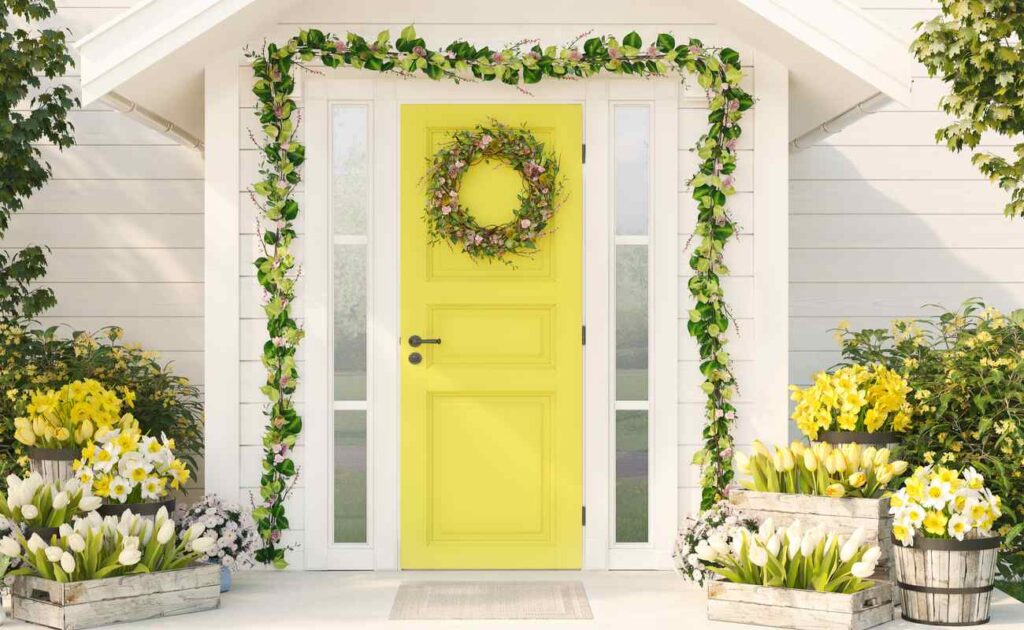 Spring
Few things scream "spring" quite like stunning flowers, lush greenery, and other floral accents. A lovely design you could try is to place a pretty, vintage bike on the porch and fill its basket with blooms of your choice. Optimize your creation by placing stylish flower pots all around, as well as a large metallic watering can to bring it all together.
Summer
You have two options when it comes to summertime porch dressing: keep it light, bright and playful, or go the lavish and luxurious route instead. If you choose the former, don't be afraid to experiment with the use of color and creative additions, such as a bright pair of garden boots with flowers planted inside, or a beachy combo of flippers, snorkeling gear, sunglasses, and a towel. If the sophisticated, luxurious look is more your style, summer is a good time to experiment with lace cushions, under-stated pastels, and vintage accents, like antique wooden porch furniture.
Fall
Embrace the go-to fall shades of rich browns, reds and oranges. Perhaps now's your chance to give your front door a new lick of eye-catching chestnut or burgundy paint? Follow traditions by placing a few plump pumpkins leading up the porch stairs, a festive orange wreath on the door, and a handful of neat bundles of hay for extra effect. Hand-made scarecrows are sure to get lots of attention, too – and will be sure to make for a fun-filled project that the whole family can get involved in!
Winter
There is so much inspiration to be drawn from the iciest season of them all. Think snowflakes, powdery snow, fresh, green pine trees, glittering stars, and an endless supply of twinkling lights. The sleekest porch-dressing masterpieces feature a subtle yet shimmering white and silver theme, while the more playful ideas embrace bold, Christmassy colors like red, gold and green. There are also lots of decorations to try out, from garden gnomes donning little Christmas hats to pine cones, lanterns, and Christmas stockings.
Porch-dressing ideas for the holidays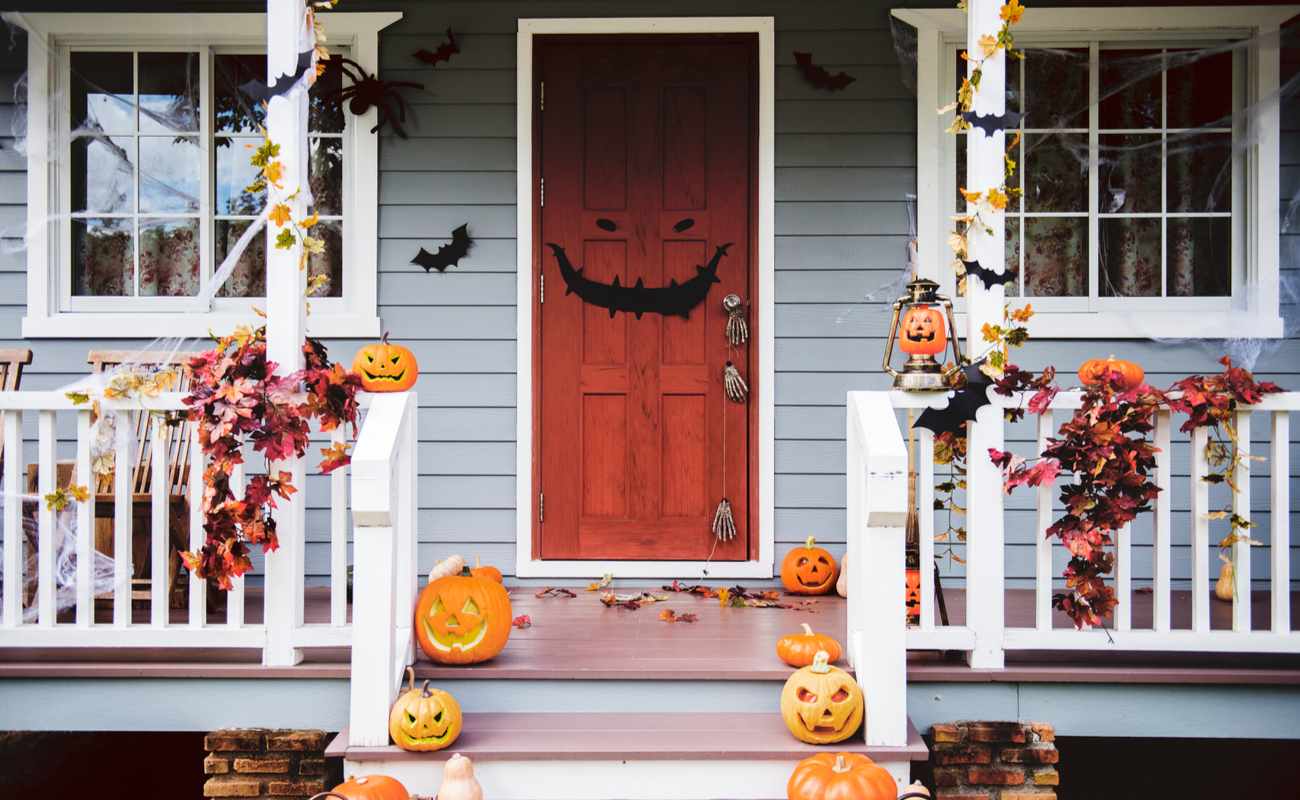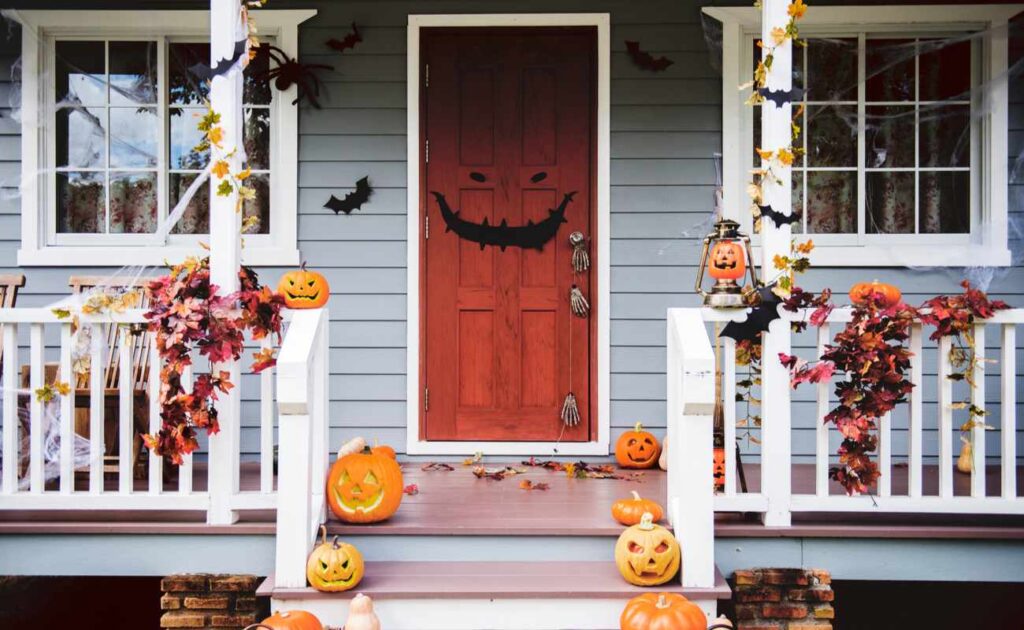 Memorial Day
Memorial Day is the perfect opportunity to put your patriotism on full display – and where better place to do it than on your porch? Grab as many US flags as you can, and perhaps switch out your porch seat or swing cushions for new ones in flamboyant hues of red, white and blue. Along with a visual masterpiece, be sure to add some finishing touches for the other senses, such as plenty of red poppies and gladioli – for all visitors and passers-by to breathe in and savor the refreshing, fragrant aroma.
Independence Day
It's yet another chance to celebrate your nationality, which is why many Americans opt to leave their Memorial Day porch decorations in place for Independence Day, taking place just a few weeks later. Of course, the 4th of July can call for a bit more color and creativity – if you're up for it, that is. Let the fireworks and holiday excitement inspire you to add a few more embellishments wherever you see fit. For example, you could even fire up the barbecue on your perfectly decorated porch to treat the neighbors to a delicious aroma and your loved ones to a tasty Independence Day meal at your annual family reunion.
Halloween
Keep it classy or go all out with the creepiest décor you can find this Halloween! You can't go wrong with hand-carved jack-o'-lanterns, skeletons, bats, cobwebs, headstones, and witches' cauldrons. But of course, if you want to take things to the next level, you could also consider putting together an interactive offering on your porch.

For example, you could place a bowl of squishy "eyeballs" (hand-painted peeled grapes) out for the kids to touch or invest in a life-size Halloween character that comes to life when someone pushes a button. Just be sure to leave some sanitizer out to ensure visitors' hands are clean and germ-free when taking part.
Thanksgiving
There's no need to take down all your Halloween porch efforts ahead of Thanksgiving. Rather opt to tone them down somewhat. Hold onto the pumpkins and the haystacks, and throw in some crunchy, colorful leaves in the form of a wreath or a pretty arrangement. Don't forget to place an adorable turkey decoration somewhere central to act as the finishing touch.
Christmas
The first rule of thumb when decorating your porch for Christmas is that there's no such thing as too many lights! There's also no reason to keep your creative efforts contained to the porch – why not decorate the exterior of your home and yard in its entirety? Hang up some glittering baubles, set up a few small, potted pine or fir trees, and consider investing in a jovial, life-size Santa decoration (or one or two miniature alternatives) to really put a smile on the children's faces as they go by.
Relax and enjoy casino games at Borgata Online
You might be looking for other ways to keep yourself busy once you've gotten creative with your porch dressings for the season. Playing online casino games is a great means for kicking back and passing the time until it's time to reimagine the look and feel of your porch once again! Here at Borgata Online, we specialize in casino slot games, table games, sports betting and live dealer games. Come and play a hand of poker or give our online slot machines a whirl the next time you're feeling lucky. Simply register via our convenient mobile portal before getting started. Enjoy!