One of the best things about online casino games is that they let you bring the excitement and entertainment of casinos into your home. But, there are many more creative experiences you can enjoy at home. Whether you're escaping the heat or the cold, here are some easy ideas for a cozy night in. 
Staying at home vs. going out
A night out has its benefits. You have more entertainment and food options, you get to dress up and there are more opportunities to socialize. But staying in is not only much more affordable, it saves us time while allowing us to be free and comfortable. If you're staying in with loved ones, you can be yourself and do whatever activity suits you without the added pressure and judgment from onlookers.
When you enjoy an activity at home, you can bump up your comfort levels. A movie night at a cinema has limited snack options and stiff chairs. A movie night at home has the best seat in the house and unlimited snack and beverage options. If you're looking for more freedom, trade a night out for a night in.
Ideas for a cozy night in
A cozy at-home date can involve your significant other, a few friends, or it can even be a solo date. Here are 11 cozy night-in ideas you can pull off in no time.
1. Have an indoor or garden picnic
You don't need to drive to the botanical gardens for a picnic. Simply get a blanket, some cushions, and a spread of your favorite fruit, bread, cheeses, and other charcuterie or snack items. Then have a picnic on your living room floor or outside in your garden to gaze at the stars. This is a good time for a digital detox, so banish those cellphones and enjoy the food and each other's company.
2. Have a wine and paint night
Don't overthink it – you probably aren't another Van Gogh. A paint night with friends and loved ones works out even better when the group has no artistic talent. Not only will you enjoy making fun of each other's creations, but you won't take the activity too seriously. Grab art supplies like card stock paper or canvases, paints, pens, pencils, and brushes. Set up a still-life scene for your friends to recreate as realistically or abstractly as possible. For more laughs, skip the still life set and draw portraits of each other instead.
3. Try the hardest recipe you can find
Remember that one elaborate meal you saw on an episode of MasterChef? Great, now get together with your partner, family, or friends and try to recreate it as accurately as possible. If you're inviting friends, give them all a small shopping list of things to bring along. Sit down and enjoy your homemade five-star meal at the end of your culinary challenge. You can also nominate a judge to see how well you executed the recipe.
4. Terrible movie marathon
You read that right. A movie marathon of your favorite movies or franchises is overdone. Instead, get a list of the most ridiculous films and watch them for an evening you and your friends will never forget. Recommendations include Sharknado, Super Mario Bros., Birdemic: Shock and Terror and The Emoji Movie. The more ridiculous, the better. Who knows, you might just discover some underrated hidden gems or future cult classics.
5. Play classic card games 
Even if you prefer to play slots online, learning to master card games like poker and blackjack is an invaluable part of adulthood. Spend a night with family or loved ones playing classic card games. You can play for money or use playing chips. Either way, the game will put your friends to the test and reveal who has the most convincing poker face and the smartest winning strategy.
If you can't invite your friends to your home, then use Borgata Online for a virtual card game night. After creating an account, your friends can join tables for card games and play many more exclusive casino games. 
6. Write a personal letter
Letter writing is a timeless form of communication. If you're spending the night alone, pen a letter to your future self and keep it safely stowed away for a future date. If you're with your partner, write each other a letter talking about things you love and appreciate about one another. You can read them aloud after dinner or save them for a special date or an anniversary.
7. Sing your heart out at a karaoke night
All you need for an epic karaoke night today is your phone or a microphone and a TV. There are many free karaoke apps, and you can find songs on YouTube. To switch things up, play karaoke bingo with Borgata Bingo. Register and join a bingo game at our virtual casino with your friends. Every time someone gets a number or a pattern marked off, they can nominate a friend to sing the most embarrassing or challenging karaoke tune. 
8. DIY spa night
An at-home spa and pamper session is excellent for a relaxing girls' night in. And you don't need to overspend either. Ask your friends to bring products and equipment for each step of a spa treatment. Think of things like face cleansers, masks, exfoliators, steamers, and moisturizers for a facial. You can also spoil each other with DIY gel manicures and pedicures with gel nail colors, a foot spa machine, and an LED light. Don't forget to tell your friends that robes and slippers are compulsory.
9. Try a DIY project
YouTube channels make even the hardest DIY jobs look so easy. For a solo night in or a date with friends, follow a tutorial for a DIY project you've been meaning to do. Whether it's building a bedside table or repainting that drab wall behind your sofa. If you successfully complete the project, you'll be motivated to try more creative things in the future.
10. Learn a new skill
Skills and interests are a great way to make lasting friends. So, if you're spending yet another evening alone at home, take the time to learn a new skill. This could be crocheting, origami, cookie decorating, calligraphy, or even a foreign language. If you want to keep improving your skills, you can dedicate an evening once a week or twice a month to your chosen hobby.
11. Play online slots and casino games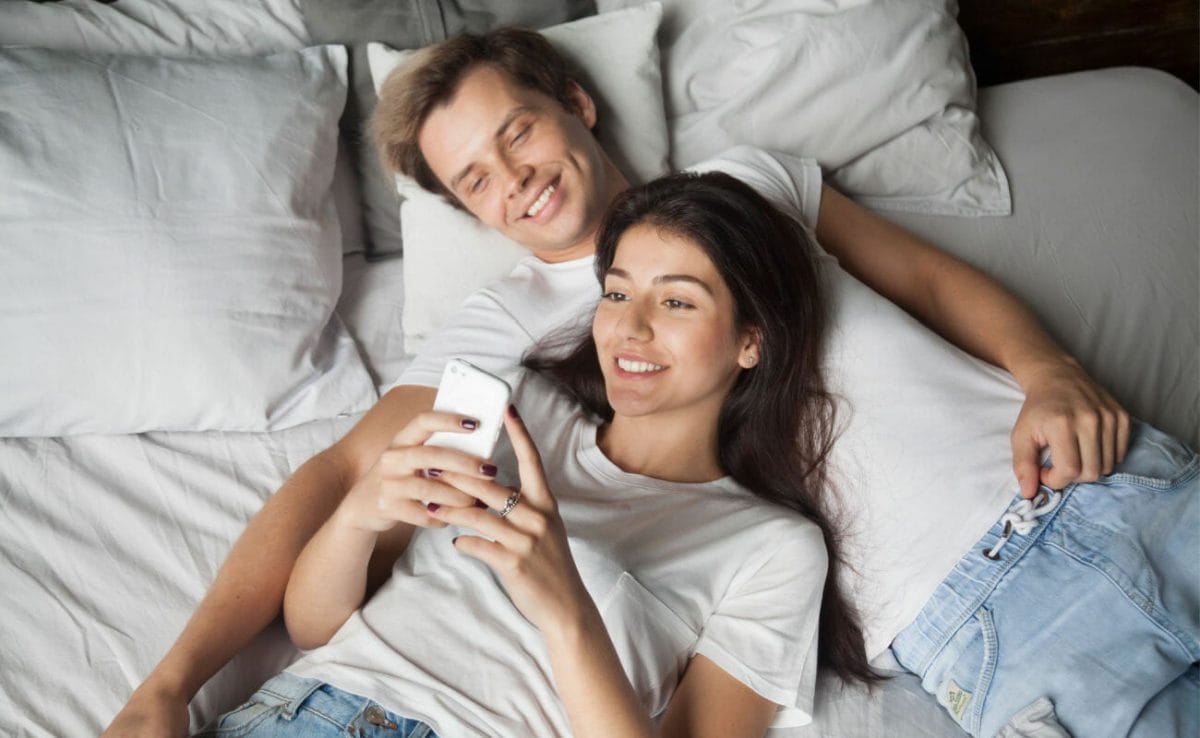 A solo night doesn't have to be boring. Bring some adventure into your evening with live table games with professional dealers or themed online slots for real money. If you're watching the game, explore Borgata's sport betting options and put your favorite teams to the test.
Enjoy convenience and comfort with Borgata Online
Mobile-friendly games, hundreds of gaming options, top-notch security, lucrative rewards and promotions, and sleek updated software all work together to make the Borgata Online experience convenient, comfortable, and affordable. We're only a click or a tap away when you want a spontaneous casino night. Create an account to join the fun from home or on the go.