Interested in playing online poker in Pennsylvania? Then you're probably wondering about the legalities surrounding this global favorite casino table game in 'The Keystone State.' Is it legal to play poker online in Pennsylvania? Is it legal to play poker at a traditional casino? What about organizing poker games among friends and relatives at your home?
Read on for answers to all these questions and more.
Is online poker in Pennsylvania legal?
Great news: yes, online poker is legal in Pennsylvania and has been since 2017, which was when Pennsylvania lawmakers passed HB 271 into law. The first legal online poker site went live in 2019 and, as of 2023, there are now various casinos permitted to offer online poker in this state, including Borgata Online.
Can I play poker at a casino in Pennsylvania?
Yes, you can.
Of course, you'll need to be at least 21 years old to play poker – both online and in-person at a brick-and-mortar casino – in Pennsylvania. The only exception to this rule for gambling in this state is if you want to participate in betting on horse racing, or you want to play bingo or the lottery. In these instances, the legal age is 18.
What are the most popular Pennsylvania poker rooms?
Some of the most popular poker rooms include Delaware Park, Mohegan Sun Pocono, Wind Creek Casino, Live! Casino Philadelphia, Parx Casino, Presque Isle Casino, The Meadows Racetrack & Casino and Hollywood Casino.
Are social poker games allowed at home in Pennsylvania?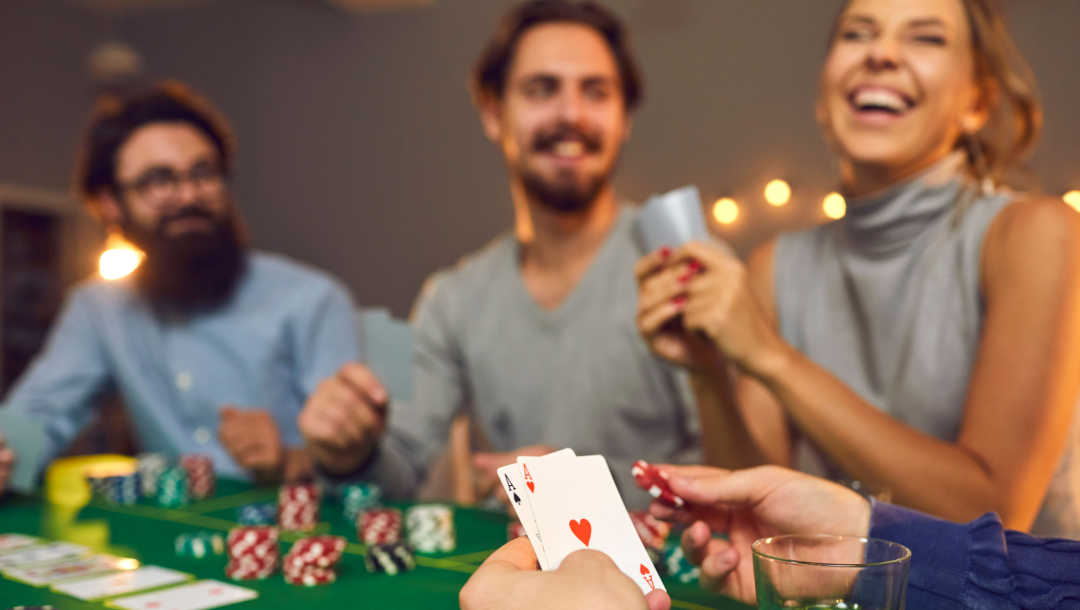 There isn't a 'black and white' answer to this one. In Pennsylvania, all forms of gambling are considered illegal unless specifically authorized by law. While they may seem harmless, social gambling games are not specifically authorized, which means you could risk a run-in with the law and face charges if you opt to organize them.
Some experts insist that social games can only fall into the category of 'illegal' if the host takes a house profit from the games. That said, it's better to be safe than sorry and enjoy your poker online or in a traditional casino setting – or to consult with a lawyer before hosting any gambling activities at your private residence.
Are all poker variants legal in Pennsylvania
Yes, all poker variants are legal in this state (as long as they're played at casinos permitted to offer poker games.) Some of the variants you can look forward to playing are as follows:
Texas Hold'em: This is undoubtedly the most popular poker variant. Players are dealt two hole cards and must combine them with five community cards to make the best possible hand, comprising five cards.
Omaha: Similar to Texas Hold'em, players in Omaha receive four hole cards and must use exactly two of them, along with three community cards, to create their hand. Omaha can be played in different variations, such as Omaha Hi/Lo (split pot) and Pot Limit Omaha (betting limited to the size of the pot.)
Seven Card Stud: In this variant, players receive a combination of hole and community cards. Each player is dealt seven cards, but only the best five-card hand at the end wins the pot.
Five Card Draw: This is a classic poker variant where players are dealt five hole cards and can exchange some or all of them for new cards in an attempt to improve their hand.
How to play poker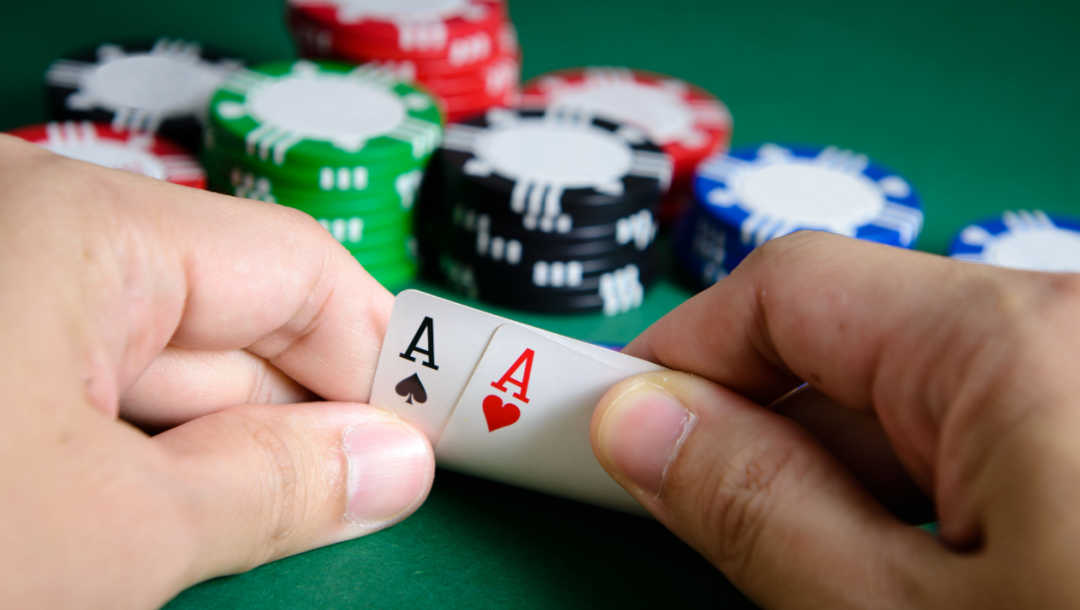 Brand-new to the game? It's best to adopt a beginner ABC poker strategy (which is typically cautious and 'by the book') while you get a feel for the rules. Here's a short summary of how to play:
Poker Hand Rankings: Familiarize yourself with the different hand rankings in poker, from the highest-ranking hand (e.g., royal flush) to the lowest-ranking hand (e.g., high card).
Table Setup: Gather a standard deck of 52 playing cards and gather the players around a table. Determine the betting structure and the initial dealer.
Dealing Cards: The dealer distributes cards to each player, either face-down (as in Texas Hold'em and Omaha) or a combination of face-down and face-up cards (as in Seven Card Stud).
Betting Rounds: The game progresses through several rounds of betting, where players take turns making decisions based on the strength of their hand and the bets made by other players. Betting actions include checking, betting, calling, raising or folding.
Community Cards: In certain poker variants like Texas Hold'em and Omaha, community cards are placed on the table that all players can use to make their final hand. These community cards are revealed in stages (flop, turn, and river), with betting rounds in between.
Showdown: If multiple players remain after the final betting round, a showdown occurs. Players reveal their cards, and the player with the highest-ranking hand (or the lowest-ranking hand in lowball games) wins the pot.
Pot Distribution: The pot, which contains the bets made during the hand, is awarded to the winning player(s). In cases where players have equally ranked hands, the money is usually split between them.
Next Hand: The dealer button moves to the next player in a clockwise direction, and a new hand begins.
Remember, along with learning the game's rules, it's also a good idea to learn about poker etiquette. For example, you'll want to avoid 'slow rolling.' This is when a player purposely delays the reveal of a winning hand to taunt or mislead their opponents. Also, always put your mobile phone on silent and keep it out of sight when in the middle of a game.
A great place to start brushing up on your skills, strategy and etiquette is by watching videos, reading books and following bingo blogs – including ours!
Play poker online in Pennsylvania at Borgata Online
Looking for a reputable online poker platform in Pennsylvania? Choose Borgata Online! Play video poker, live dealer poker or participate in our daily poker tournaments. If you need a break from this game's mental strain, we have a broad array of other casino table games to explore, as well as online slots, bingo and more.
Register when you're ready to dive into our full offering.