Poker is more than the world's most challenging and satisfying real money game or "sport." It's also a never-ending education. In order to reach the top of their game, the world's foremost poker stars have developed high-level analytical and strategic skills. They've developed deep psychological insight into what makes other players tick, and they have the ability to make dynamic decisions with potentially life-changing outcomes. Fortunately, the best poker players can also be very generous with their knowledge, and they very often share their insights in the form of poker blogs. Take a look at some of the best poker strategy blogs you can follow for hints and tips on how to improve your online poker skills.
Upswing Poker
If you're wondering where to learn poker, how about reading a blog that combines tips and strategies for beginner poker players with high-level hand analysis from some of the top poker stars blogging right now? That's pretty much the deal over at Upswing Poker. This highly rated poker site takes an encyclopedic approach to the game, with bona fide experts covering every aspect of poker knowledge, from the most basic topics like hand ranking to advanced themes like deep stack strategies in cash games, ICM spots in MTTs, and more. Some of the experts you may encounter there include Doug Polk on advanced strategies, ranges, and deep stack play, Ryan Fee on overall strategy, Jason McConnon on high-stakes cash games, Daniel "DANMERR" Merrilees on cash games, and Parker "tonkaaaap" Talbot on short stack play in online poker tournaments.
Daniel Negreanu
If Upswing is like a poker university, then Daniel "Kid Poker" Negreanu is a one-person poker college. Ranked best player of the decade by Global Poker Index in 2014, the Canadian poker star has six WSOP bracelets, two World Poker Tour titles, and more than $21 million in career winnings under his belt. As such, he's more than qualified to coach other players into reaching their full potential with his online poker blog. Negreanu has written guest pieces for multiple poker sites as well as many articles on his blog. But it's as a video blogger on his own YouTube channel that he really comes into his own. When you watch his poker vlogs, you can expect wide-ranging insights into how to become a successful poker player, with special emphasis on modern poker theory. With his outgoing personality and outspoken ideas, Negreanu is also a lot of fun to watch (did you catch him in the poker scene in Wolverine?), which makes for great entertainment and education.
Alec Torelli
For players looking to hone their poker strategy, blogger Alec Torelli is a gift. A professional high-stakes poker millionaire, Torelli is also the founder of the Conscious Poker blog and coaching platform. Conscious Poker is all about applying the hard-won lessons of poker to personal and professional life. Torelli draws on more than 14 years of making high-stakes decisions at the poker table to reveal how decision-making really works. His blogs, videos, and keynotes tackle vital topics such as luck's role in life, risk evaluation, cultivating a positive mindset, dealing with hard knocks, managing your bankroll, and becoming self-aware. Mastering these skills can help anyone to do better in life and business — as well as poker, of course.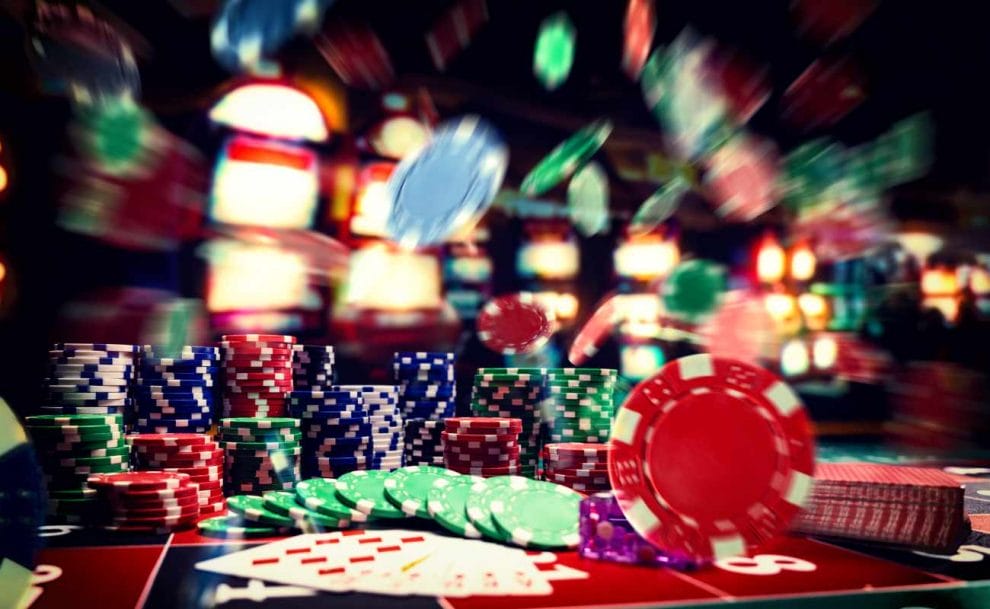 Thinking Poker
Thinking Poker is a great platform for both beginner and experienced poker to learn more about the game and the poker industry as a whole. Pro poker player, writer, and coach Andrew Brokos has been blogging since 2006 and uses the Thinking Poker platform to share his knowledge in the form of podcasts, blogs, books, poker training videos, and private coaching sessions.
While there are a decent number of informative blog posts to read on the website, Thinking Poker is primarily known for the weekly poker podcast hosted by Brokos and fellow professional poker player, Carlos Welch. Every week, the two poker pros share sophisticated strategy discussions and interview prominent figures in the poker industry for tips and behind-the-scenes insights into the world of poker.
BlackRain79
Micro-stakes online poker is an important niche in the world of poker. After all, players operating at this level are the majority by far. BlackRain79 is a poker blog that does a great job of filling this niche with useful content. Created by an online poker player known only as Nathan, BlackRain79 is a persona who posts relatable online poker experiences and shares strategies and tips for successful micro-stakes play. It's clear that this blogger really wants to help other players and has taken a great deal of trouble to organize his insights on his blog. Bottom line: If you're looking for serious advice based on thousands of hours spent grinding online, be sure to give BlackRain79 a look.
PokerNews
If you want to find out what is happening in the poker world, the PokerNews site is a good place to start. This blog is a hub for the latest news about both online and casino poker and is regularly updated with live tournament coverage, industry news, reviews, and strategy tips. Some other regular additions to their site that poker enthusiasts may find helpful are the interesting player interviews and videos, as well as their informative podcast.
Why Should You Read Poker Blogs?
Despite luck being a big part of poker games, without a well-executed strategy, players don't stand a chance of winning. The best poker players in the world have spent years honing their strategies and finding a way to use their skills and knowledge to maximize their chances of winning. Many of these strategies can be learned, and poker blogs make these strategy guides and tips more accessible. The importance of beginners earning online poker strategies can't be understated, but these blogs are an extremely useful resource for players of all skill levels. The best poker strategy blogs provide in-depth insights into every aspect of the game, from how to play poker to advanced-level strategies and even tips on poker etiquette. They are also a great place to find poker updates.
Leading poker blogs are regularly updated with the latest online poker news and industry trends, helping players stay informed about the latest tournaments, new strategies, big wins, and key insights into the poker industry. Whether you're a novice looking to learn the ropes or a seasoned pro aiming to sharpen your skills, these blogs provide a wealth of knowledge to help you improve your poker game and increase your odds of success at the table.
Have the Best Fun With Poker at Borgata Online
If you're looking for an online poker blog that covers a wide range of topics, the Borgata Online blog is the right place to go. It's regularly updated with useful strategy tips, how-to guides, poker updates, game reviews, and other relevant information and news in the casino and poker industries. 
That said, the only way to truly get better at poker is to play more poker. Register at Borgata Online to join a growing online community of online poker players and test your skills at seven-card stud, Omaha and Texas hold'em in state-of-the-art poker rooms. Play cash games at your leisure and join daily, weekly, and monthly online poker tournaments with buy-ins to suit every budget and great prizes to match. For added entertainment, the online casino boasts a broad range of real money slots, table games, and live dealer options.