Whether you're a gamer who enjoys the best online casino games or the latest AAA gaming titles, there's no doubt you're interested in the latest PlayStation and Xbox video game consoles. Join us as we take a look at these new gaming powerhouses and how they might impact online gaming.
The specs on the latest machines
To appreciate just how the latest PlayStation and Xbox consoles will change the way we play, it's good to have a basic idea of how they've stepped up their game from the previous generation. Don't worry, while this may look like Greek to many people, we'll provide a simple breakdown after listing the specifications of each machine.
PS5
Here's what you can expect from the PlayStation 5 in terms of raw power:
CPU: AMD Zen 2-based with 8 cores at 3.5GHz
GPU: Custom RDNA 2 from AMD – 36 CUs at a max of 2.23GHz, providing a total of 10.28 TFLOPs of graphics power
Memory interface: 16GB GDDR6/256-bit
Memory bandwidth: 448GB/s
Internal storage: 825GB Custom NVMe SSD
While these specs may look impressive, most gamers want to know one simple answer: how much faster is it than the PS4? The short answer? A lot. It's safe to say that if you were to look up and compare most of the specs, the PS5 is at least 2-3x faster than the PS4 Pro, and likely at least 3-5x faster than the original PS4.
Xbox Series X
And how does the latest Xbox compare to its predecessor? Here are the specs on the Xbox Series X:
CPU: AMD Zen 2-based with 8 cores at 3.8GHz (3.6GHz with SMT enabled)
GPU: Custom RDNA 2 from AMD – 52 CUs at a max of 1.825GHz, providing a total of 12 TFLOPS of graphics power
Memory: 16GB GDDR6/320-bit
Memory bandwidth: 10GB at 560GB/s; 6GB at 336GB/s
Internal storage: 1TB Custom NVMe SSD
And we can't forget its lower-end sibling, the Xbox Series S:
CPU: AMD Zen 2-based with 8 cores at 3.6GHz (3.4GHz with SMT enabled)
GPU: Custom RDNA 2 from AMD – 20 CUs at a max of 1.565GHz, providing a total of 4 TFLOPS of graphics power
Memory: 10GB GDDR6 RAM/128-bit
Memory bandwidth: 8GB at 224GB/s; 2GB at 56GB/s
Internal storage: 512GB Custom NVMe SSD
And how do these devices compare to the last generation's premier Xbox, the Xbox One X? Just as with the PS5, you're looking at a speed increase of at least 2-3x for the Xbox Series X, just in terms of pure numbers. Things get a bit more complicated for the Series S.
At first glance, the Series S might actually look slower than the One X, but the answer's a bit more complicated: the older console offers worse or matching graphical performance compared to the new budget Xbox, but falls dramatically behind in other areas, such as loading times, which are just faster in the Xbox Series S across the board.
How might these new consoles change the way we play online games?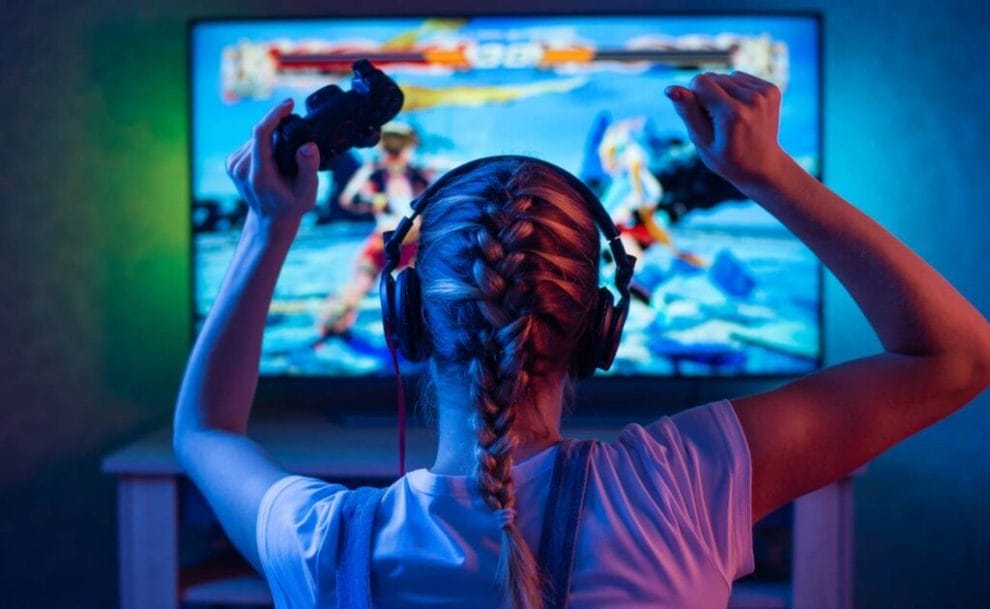 Now that we understand the context of the latest generation of video game consoles more clearly, let's take a look at what these devices will offer online gamers.
1. Better graphics
Needless to say, every new generation of gaming consoles brings with it even more amazing graphics, and this is just as true for the latest Xbox and PS5 machines. While they may be single-player games, PS5 games such as Demon's Souls, Spider-man: Mile Morales, and more recently Ratchet & Clank: Rift Apart, show how this machine is capable of producing unbelievable new levels of visuals. Xbox Series X players, meanwhile, get to enjoy gorgeous visuals in games like Forza Horizon 4, Control, and, of course, Gears 5 (the latest title in the popular Gears of War series.)
This incredible level of graphical rendering is not just thanks to the faster processing speeds, but also new graphics technologies, such as ray tracing, which introduce even more realistic lighting and other effects to these great games. It's only a matter of time before the real world will look dull compared to the eye candy on offer in these virtual worlds!
2. Less time waiting
While this may not wow you as easily as fantastic graphics, one of the major benefits of both the latest Xbox and PS5 is the massively improved loading times on offer by both machines. No longer do you need to go make a cup of coffee or go grab a drink while waiting for a game to start; with the new NVMe drives in the latest video game consoles, your games will be loaded and ready in under a minute (not that people who played casino slot games ever had this problem.)
3. More immersive audio
The PS5 and Xbox Series X both offer new, amazing audio engines that help draw you into the world of the game even more. Sony's proprietary Tempest Engine provides benefits such as object-based audio and 3D sound, which takes effects like rain – once played as a generic single sound – and allows you to hear each and every individual raindrop. The Xbox, on the other hand, relies on tried-and-trusted Dolby standards, including Dolby Digital, Dolby Atmos, DTS, and DTS:X to surround you with the game's immersive audio.
4. Greater power means better VR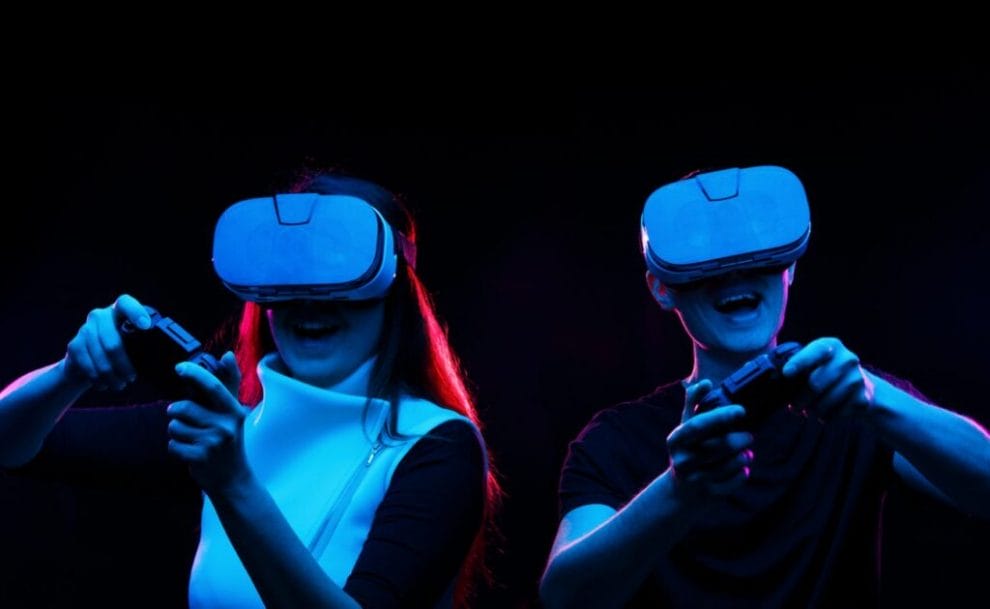 While Sony has experimented with virtual reality in the past, Microsoft has yet to make the dive into VR. However, there's undoubtedly enough power in both the PS5 and Xbox Series X to make VR a reality on both of these consoles. For now, though, we'll just have to wait, as Sony has announced VR is coming, but it isn't here yet, while Microsoft is surrounded by rumors but has nothing more concrete at this point.
5. Older games run better
While older consoles struggled with retrospective compatibility, another major benefit of the more recent generations, including the PS5 and Xbox Series X machines, is their ability to run older games. But they don't just run these games in the way the old machines did. Thanks to the additional horsepower of these devices, developers can often unlock improved performance by applying a patch. Sadly, not all games will work out of the box, and developers will need to take the time to unlock the full potential of older titles on any new hardware.
Enjoy all the best casino games today
While we're still waiting to discover all the great ways that new video game consoles could change online gaming, you can still enjoy the best online casino games at Borgata Online today! From online casino slots and casino table games to variety games and live dealer titles, you're bound to find a great gambling experience at our online casino.
Ready to play? Simply register at our website or through our casino games app to join in the fun at Borgata Online!