Game overview
Grand Loot is a 5-reel, 4-row video slot game with up to 40 paylines. It's one of the most popular slot games at the moment, thanks to a high hit frequency and weighty payout potential.
With so many online casino games to choose from nowadays, it can be tough to find a genuinely entertaining slot game. But Grand Loot has several captivating features that allow it to stand out from the crowd, such as its unique theme and pixel-perfect graphics.
Combined, these features form a final package that's not only complete but also appeals to a wide variety of players. If you want to know more about this instant classic, read on for a breakdown of the gameplay, possible rewards and everything else you need to know.
How to play
If you play online slots regularly, you'll know that the focus of the gameplay isn't difficulty or realism. It's all about the fun factor, not the complexity, which means that Grand Loot's style of play is as convenient and stress-free as possible.
All you have to do to get started is wager a number of credits, activate the 5×4 reel with a spin and let the game do the rest. You can bet up to five credits per spin, with a hit frequency of just over 20%. In other words, the chance for a 'loot' payout hits the maximum level on the fifth spin.
The RTP (return to player) is well above 90%, but it's important to keep in mind that each spin is always random, so each spin has the same potential to pay out as the one before it. 
Graphics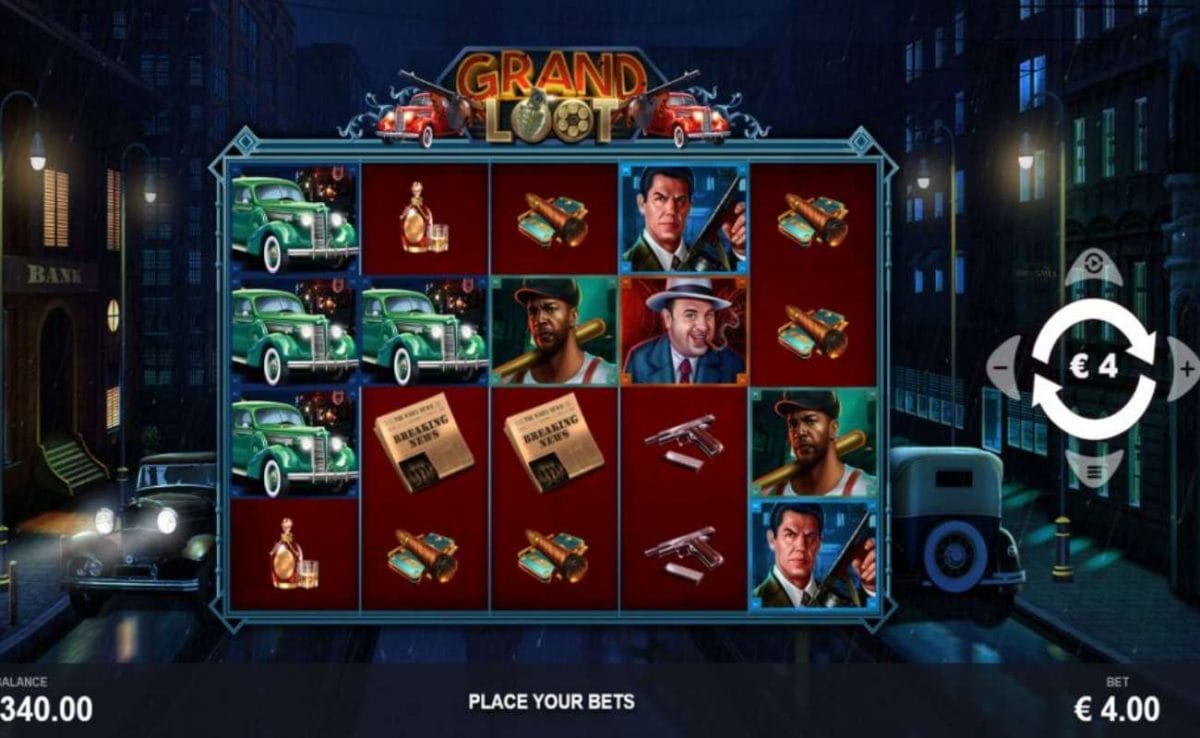 Presentation-wise, Grand Loot is flawless. Thematically, the game's distinct style is inspired by the criminal underworlds of yesteryear, complete with pinstripe suits, vintage vehicles, loaded chambers and tough-looking characters.
Every slot graphic is crafted with care and precision, and there are no visual glitches or graphical issues whatsoever. The developers over at PariPlay clearly know what they're doing, and the end result of their efforts is a title that looks as good as it plays.
Unlike live dealer casino games, you won't find live-action recordings in Grand Loot. Artworks and animations are charming representations of a world glamorized by Hollywood, with fluid transitions and all the bells and whistles you'd expect from a premium slot game.
Features
The best online slots have features that keep players coming back for more, and Grand Loot is no exception. There are multiple hooks that keep players entertained, from the various multiplier mechanics to the convenient additions of instant play and autoplay.
There are wildcard symbols, scatter symbols and a couple of rare character pitches that can significantly increase your multiplier, such as 'Collectors' and 'Snipers.' The rarest symbol is 'The Lady in Red,' with a cash prize of 10x for a full line.
It's worth noting that the instant play and autoplay features are incredibly useful, dramatically reducing the time it takes to complete spins. When you combine streamlined gameplay with all the features we've mentioned, you get the ideal game for modern, mobile gamers.
Bonuses and jackpots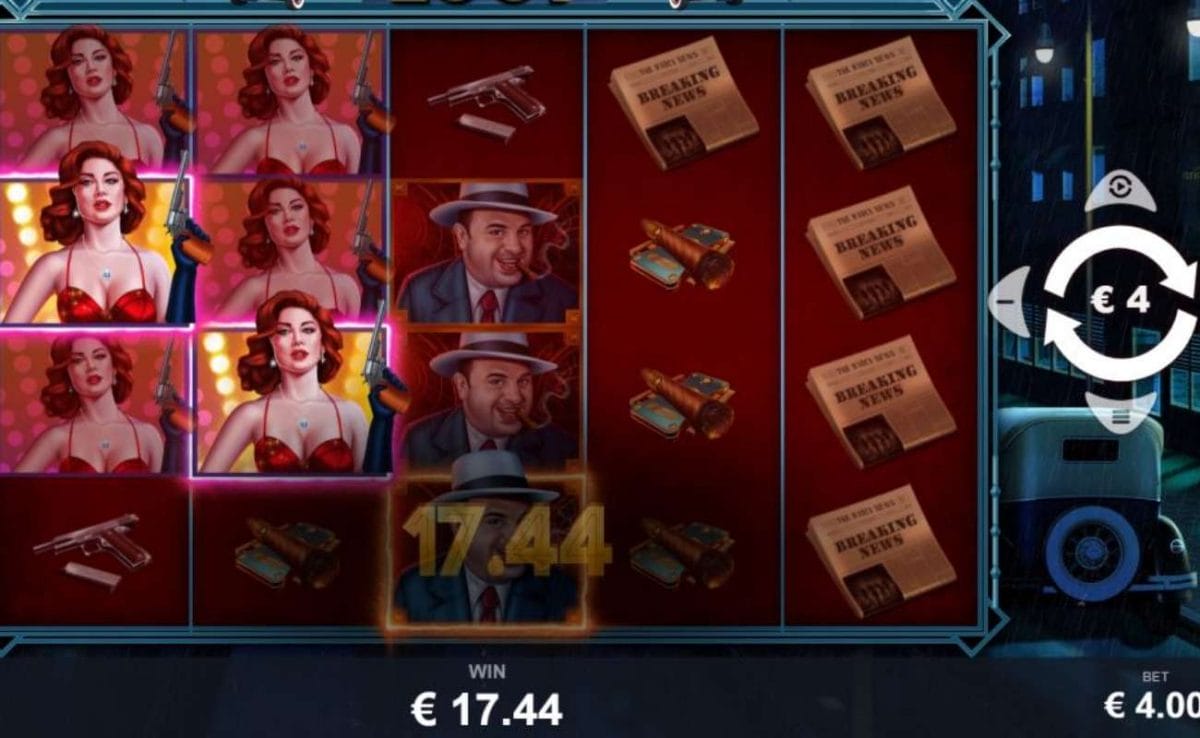 On top of all of its features and fluid gameplay, Grand Loot also boasts a special bonus round and the chance to obtain bonus spins. The bonus round is named 'The Grand Loot Bonus,' which has a high payout but isn't exactly easy to trigger.
The Grand Loot Bonus is triggered when you land six or more scatters. You get three re-spins and a gift of multipliers when it's activated, along with the opportunity to reset those re-spins if you can land high-value symbols.
Like all jackpot slots, the best payout you can get is the jackpot. Grand Loot has a 50,000x jackpot. That's nothing to scoff at, especially if you consider how little the average spin costs and the fact that you get free credits before you've even made your first spin.
Similar games
If you're looking for slot games with the same level of quality and comparative themes, you can try titles like Heist, The SlotFather and Hitman. There are other genres that might interest you too, such as live dealer games, roulette, blackjack and other casino table games.
If the theme of mobsters and Mafiosos isn't to your liking, you could have a go at slots with completely different themes. Mobile gaming has accelerated the growth of casino games exponentially, and there's no shortage of options when it comes to appealing experiences.
Most games offer free demos and sign-up incentives, but you should always be careful about where you decide to play. Stick with BetMGM for safe and secure gaming, and remember to always gamble responsibly.
Browse the best games with BetMGM
If you want to play online casino games that focus on entertainment and variety, register now and access our ever-expanding selection. We have every type of casino game you can imagine, from old-school classics to the latest releases.