West Virginia, known for its natural beauty and scenic routes, boasts several day trips that you wouldn't want to miss out on. Whether you're a lover of nature or a lover of history, the Mountain State has something to offer you. Just as you're spoiled for choice when it comes to casino games at an online casino, you won't be left wanting if you're looking for a good balance of beautiful landscapes and historic charm. 
Locals and travelers alike marvel at the stunning sights that day trips in West Virginia have to offer. Below are four fun day trip ideas for your next visit to the southeastern part of the U.S.
West Virginia Day Trips
1. Harpers Ferry
A popular destination of choice for history and culture lovers, Harpers Ferry is a historic 19th-century town in Jefferson County that should be on your itinerary. Conveniently located just an hour and a half from Washington DC, Harpers Ferry was historically an industrial town that evolved but remained true to its roots by preserving a bit of its history through landmarks such as the National Historic Park.
Despite popular belief that Harpers Ferry is haunted, it's still one of the best places to visit in West Virginia for a day trip or if you're on the Appalachian Trail. From there, you could make your way to John Brown Fort to get a first-hand view of what is widely perceived as an integral site in the Civil War, the site of John Brown's Raid. Considering that Harpers Ferry was a strategic location during the Civil War, it makes sense that these two are relatively closely located.
If you're looking to add to your Harpers Ferry things-to-do list, you can turn to Kelley Farm Kitchen, Battle Grounds Bakery & Coffee, or Creamy Creations for a bite. These specialize in hearty meals, light snacks, and desserts, respectively.
2. Berkeley Springs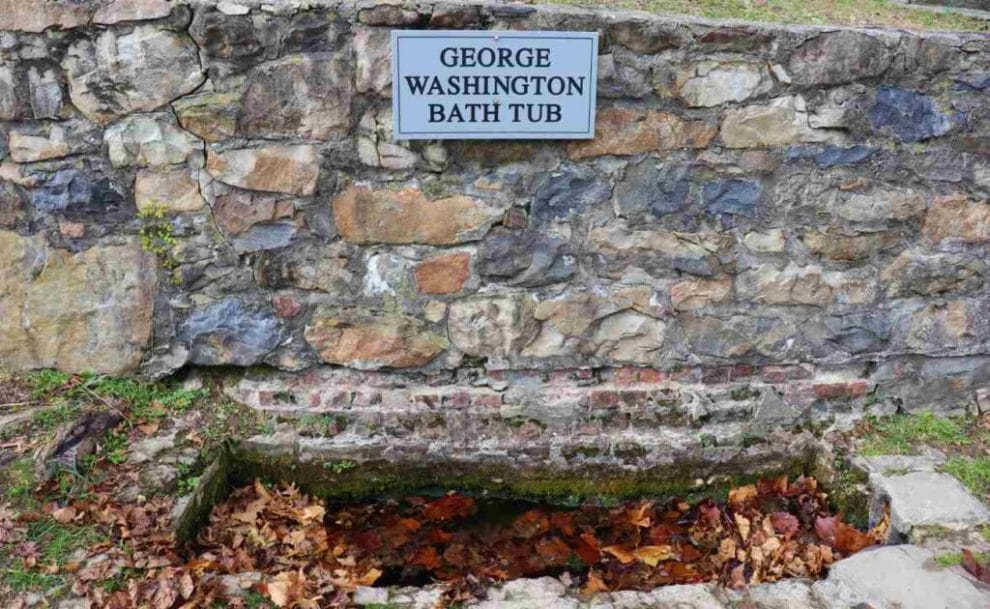 Yet another small West Virginia town that boasts a wealth of history and attractions, Berkeley Springs has gained fame for being home to the first spa in the country. George Washington was known to have a special relationship with this charming town, as he was a regular visitor. In fact, one of the key attractions to Berkeley Springs is the recreation of his bathtub as a way to acknowledge and celebrate him.
This charismatic little town also has the smallest state park, Berkeley Springs State Park, which is renowned for its mineral water's relaxing and soothing qualities, making it a key destination for a vacation where you can unwind. These waters are known for their medicinal and restorative powers, which can be the perfect addition to a day trip.
After a full day of soaking up the majestic views and rich history of this town, you can fuel up at the popular Beehive Café, The Naked Olive Lounge, or the Treetop Restaurant & Lounge, just to name a few.
3. Shepherdstown
One of the best places to see in West Virginia is the oldest town in the state, Shepherdstown. It goes without saying that to get a true understanding of the history of the Mountain State, this is the place to go to. This town is located close to the Antietam National Battlefield and the site of John Brown's raid — two historically important places.
However, that's not all Shepherdstown has to offer. In between all the historical insights, you can enjoy some shopping and dining at local eateries. The Press Room is a popular choice and is acclaimed for its pasta dishes and desserts.
4. Blackwater Falls State Park
Considered among the best places to go camping in West Virginia, Blackwater Falls State Park has several hiking trails to test your limits, as well as majestic waterfalls that stand 60 feet above the ground and attract people from far and wide. From the state park, you can also make your way to the Seneca Rocks, which are equally magnificent and draw crowds because of their unconventional formation. The Seneca Rocks stand high up above the North Fork River, giving you a refreshing view of the area.
To enhance your day trip, you could make a stop and treat your tastebuds to the menu offerings at Hellbender Burritos, Smokehouse at Blackwater Falls, or Farm Up Table, just to name a few.
How To Plan the Perfect West Virginia Day Trip
Planning your day trip in advance can make a massive difference. It's an important part of ensuring that you make the most of the hours you have and that you don't find yourself in any unexpected or unfavorable situations. This is especially true for a scenic and rich state like West Virginia, which has so much to explore.
Research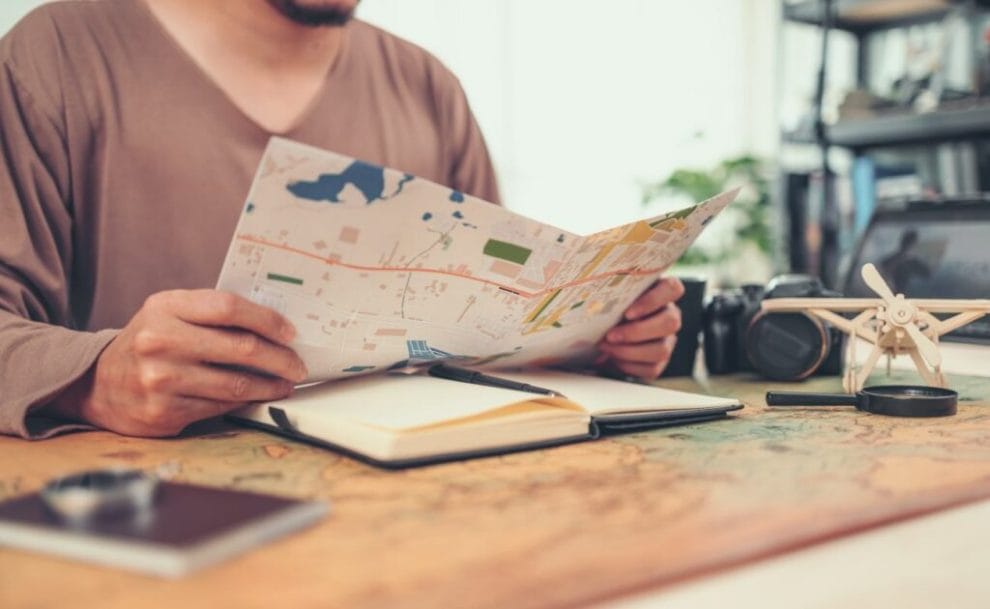 This list contains only a few of the many exciting places to visit on a day trip in West Virginia. It's best to do extensive research to find what you would like to do, guided by your hobbies, interests, and personal preferences.
Plan Your Itinerary
Thereafter, you can start mapping out where you want to go and how you'll get there. This is important to maximize your time and experiences so that you don't end up wandering around aimlessly. In West Virginia, you can opt for a guided tour if you simply want to truly be present in the moment. Otherwise, you could turn the day trip into an exciting road trip by traveling by car with loved ones.
Capture the Experience
What's the perfect day trip without any proof? For a day trip as exciting and fun as this one, you'll want to document some of the landmarks and your experience there. There are endless photo moments in West Virginia, so be sure to pack your compact photography or videography equipment — if not, your phone can do a pretty good job of freezing those special moments in time in the Mountain State.
Step Into an Unforgettable World of Online Casino Games
Whether you're out sightseeing or immersing yourself in the rich history of West Virginia, you can still access an exciting and unforgettable world of gaming at your fingertips. While West Virginia scenery is a sight for sore eyes and a nature lover's dream, Borgata Online is a casino enthusiast's dream. If you're ready to try your hand at online poker and a range of other casino games, register to gain unlimited access to a world of thrilling, engaging games.