The first online bingo website was launched in the USA twenty-six years ago, in 1996. At the time, the creators had no idea how much the internet and mobile devices were going to be integrated into our lives in the future. Fast-forward to today, and there are hundreds of bingo sites to choose from. It's plain to see that the game is becoming ever more popular!
Having multiple options is terrific, but not all online casinos or bingo sites are safe and legitimate. Let's show you how to choose a trusted platform to play bingo online.
The virtual bingo boom
In some parts of the world, even traditional bingo halls attract younger people. But virtual bingo is even more of a leveler: It has allowed people who have never set foot in a bingo hall to discover this incredibly fun game.
Many factors have contributed to the rise of bingo online. One of them is improved technology. Playing bingo online and on mobile devices means the game can move with you and fit into your life. You're no longer confined to the hours set by bingo halls. And what's more, you can now enjoy features like auto daubing or playing multiple games simultaneously.
Fans can enjoy more games and discover different variants when they play online. Leading virtual bingo sites and casinos offer 75- and 90-ball bingo on one platform. If you join Borgata Online, you can enjoy a unique blend of online slots and bingo with a game of Slingo!
Let's be honest: bingo is even better online. But if you're missing the social interaction of bingo halls, bingo chat games help to make the virtual game more people-centered. Now you can enjoy chatting to fellow players and your host while also playing fun trivia quizzes to win extra rewards during your bingo game. To top it off, playing online means more lucrative prizes are up for grabs; plus, you can usually take advantage of many promotions and bonuses. It isn't difficult to understand why internet bingo has become extremely successful. But how do you know your chosen bingo site is legitimate?
How to find a trusted bingo site
Before you make a deposit and buy tickets, you need to be sure you're using the right bingo website. To some people, bingo is a social game that's best enjoyed with friends. This is why you must ensure you can fully trust a bingo site before referring your friends. Here are a few key things to check before registering with a bingo site.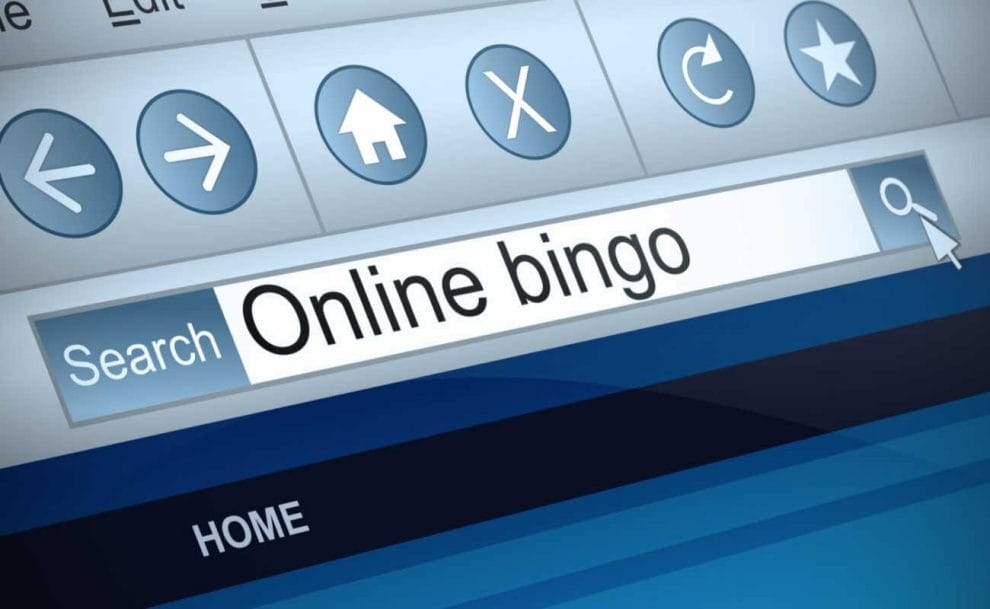 1. Security and licensing
A gambling authority will monitor and regularly audit a legitimate online gaming site. This authority will ensure that the business is legal, adheres to updated gambling laws, and has modern anti-fraud software and security to protect its users.
When verifying a site's credibility, your research approach should be twofold. First, check the website and see if it has a page discussing security measures and licensing. Second, look for a reliable outside source that will verify this information and review the safety and reliability of the website. Ensure the bingo site appears on the approved and legitimate online casinos list.
Borgata Online is licensed and regulated by the New Jersey Division of Gaming Enforcement (DGE) as an online gaming operator in accordance with Casino Control Act and Regulations. The DGE tests our games to confirm that they are fair.
2. Suitable wagering requirements
Bingo sites may offer new players bonuses when they join. These bonuses can be a free sign-up bonus or a deposit match. Wagering requirements ensure that players cannot simply withdraw their bonus money before playing with it. For example, a site might require you to wager twice your bonus before making your first withdrawal. For instance, with a $20 bonus, you would have to wager $40 before withdrawing.
Always check wagering requirements before you join. Decide whether or not the requirement is low enough to reach so you can access your winnings. For the $20 bonus, Borgata Online has a low 1x wagering requirement that's perfect for beginners who are still learning how to play bingo.
3. Withdrawal options
There's nothing more frustrating than not being able to get your winnings because of limited withdrawal options. Legitimate casinos offer players many withdrawal options to suit their needs. If a website takes incredibly long periods to withdraw funds or offers only one or two options, this is usually a red flag.
At Borgata Online, we offer members more than ten payment methods, including Apple Pay, PayPal, VISA and Mastercard, and online banking.
4. Player population and media presence
If a site is as great as it claims to be, it will naturally attract more players. Don't join a website that has seemingly few players just because you believe it might increase your bingo odds. Sites should have a big gaming population. They should also be actively marketing their promotions and offers online.
A successful platform will have enough capital to market to new customers. If it's a reputable and legitimate website, it should be visible on social networks like Facebook, Twitter and Instagram, and you should see its ads online. A high company profile will attract the attention of regulatory committees; a fraudulent casino won't take the risk of marketing publicly.
5. Promotions and jackpots
A small bingo site with limited capital or cash flow won't have as many promotions and jackpots. Having many different promotions and jackpots throughout the year is a positive sign that you're dealing with a legitimate website.
Visit the Borgata Online bingo promotions page to see all the exciting and lucrative promotions you can take advantage of when you play bingo with us (and remember to read the wagering requirements before signing up.)
6. 24/7 customer support
If a platform's customer support is a single email address, this could be another red flag. Make sure the website you choose has a dedicated support team that can be contacted within the website or via chat to assist you with your inquiries 24/7. The Borgata Online support team is always available to answer any questions you have about registration, withdrawals and everything in between.
With these guidelines, you should be able to find the right website to play bingo at home online. But why not save time and check all these boxes instantly with a Borgata Bingo account? Our website has optimized 75-ball bingo and 90-ball bingo games. You can also take advantage of our bonus bingo bucks and 100% deposit match.
Join the bingo fun at Borgata Online
How does a game of No Lose Bingo sound? We have the online bingo cards ready just for you! When you create an account with Borgata Online, you get so much more than the latest bingo games. You'll also have access to one of the internet's largest selections of online casino games. Come and play with us on our secure, mobile-friendly app.