West Virginia's food scene beautifully blends traditional favorites with innovative dishes. From charming local spots to upscale dining destinations, the state is home to many famous restaurants that use local ingredients to great effect. Amidst the sizzle and clink of glasses, you'll savor regional delights that make West Virginia cuisine truly special.
From comforting Appalachian classics to locally sourced ingredients highlighting the state's agricultural roots, every bite tells a story of the land. Don't miss the chance to spice up your adventure with a twist of excitement with some charming online slots that pay homage to West Virginia's rich food culture.
Whether you're visiting the mountain state or a local seeking the perfect dish to pair with food-inspired online casino games, you'll find just what you're looking for on this list of much-talked-about dining spots.
History of Famous Restaurants
West Virginia's famous restaurants have a history as rich as its flavors. For instance, Tudor's Biscuit World, a beloved institution, began as a single roadside stand and has since evolved into a statewide sensation. Its delicious biscuits have become emblematic of West Virginia's comfort food culture, drawing in locals and tourists alike with their warm, buttery goodness.
Another standout is Hillbilly Hot Dogs, a quirky eatery known for its inventive take on hot dogs. From its colorful décor to its creatively named menu items, it's a testament to West Virginia's unique character.
The attraction lies in the food, stories, and memories these places carry. People love these restaurants not only for their delectable menus but also for the chance to be part of a living history. West Virginia cuisine has stood the test of time and become a part of the state's culinary identity.
Famous West Virginia Cuisine
West Virginia cuisine is celebrated for its hearty and soulful character.
Appalachian Delights
The heart of West Virginia's cuisine lies in its Appalachian heritage. Iconic pepperoni rolls, born from the state's coal mining history, are a savory delight that combines soft bread and zesty pepperoni. Ramps, cherished pungent wild leeks, grace tables in spring, adding a unique piquancy to dishes.
And who could forget the beloved cornbread? A staple of Appalachian meals that brings comforting warmth to any feast.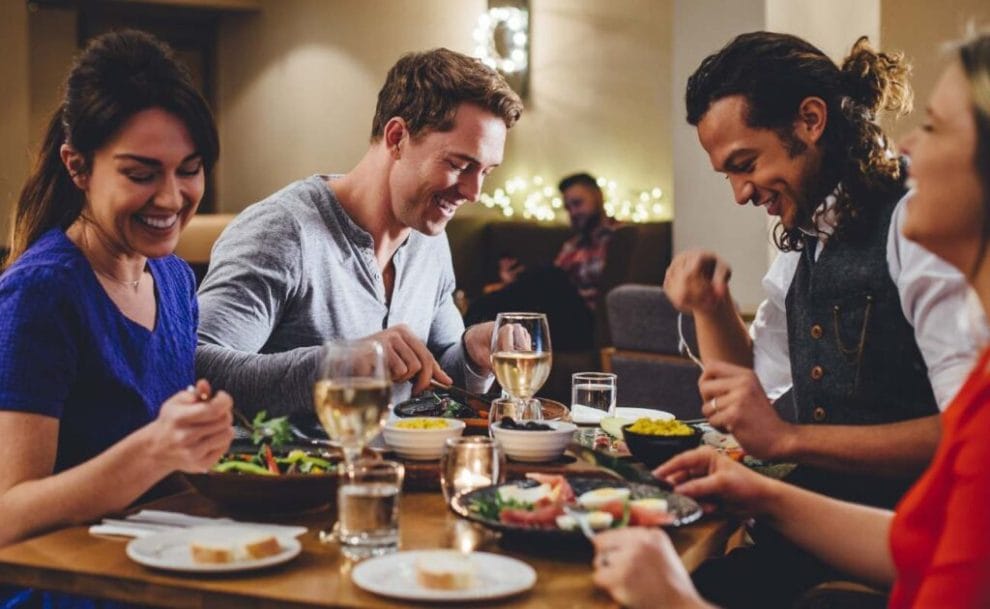 Farm-To-Table Feast
Embracing the farm-to-table movement, West Virginian restaurants offer dishes highlighting the state's agricultural bounty, including succulent BBQ featuring tender smoked meats slathered in tangy sauces. The freshest produce finds its way onto plates as locally sourced ingredients shine in salads, sides, and main courses.
Wild and Wonderful Flavors
With its abundant natural resources, West Virginia brings wild game and freshwater fish to its culinary feast. From venison to trout, these ingredients offer a taste of the wild, prepared by the chef's skilled hands. These cuisines pay homage to the state's rugged wilderness and showcase the unique styles of meals you can find there.
Exciting Features at West Virginian Restaurants
When dining at West Virginian restaurants, prepare to embark on a captivating culinary expedition that goes beyond mere meals. Here are some fascinating experiences that await you:
Historic Buildings
West Virginia restaurants aren't just places to eat; they're storytellers of the state's rich history. Many establishments are housed in historic buildings that have witnessed generations of residents and visitors.
Locally-Sourced Ingredients
West Virginia eateries often source their ingredients locally. From crisp greens to succulent meats, your plate becomes a canvas of the state's agricultural treasures.
Live Music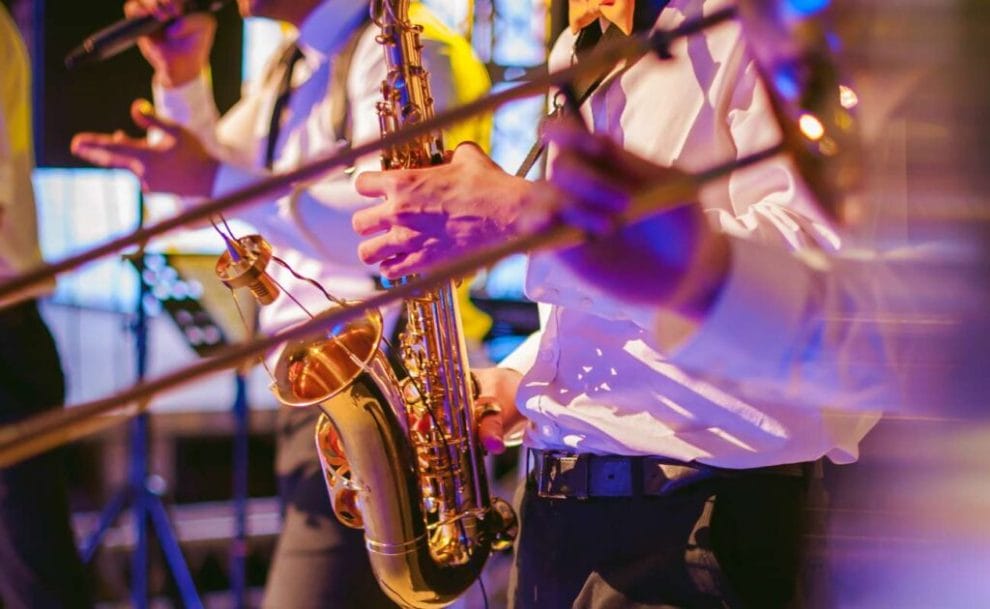 Dining in West Virginia is often an all-encompassing, lively experience. Many restaurants feature live music nights, turning your meal into a symphony of flavors and melodies. From folk tunes to bluegrass beats, the music resonates with the soulful spirit of the state, making every bite even more memorable.
Artistic Decor
Creativity spills beyond the plates, as West Virginia restaurants are known for their artistic flair. Many establishments showcase local art, infusing your dining experience with visual marvels. Whether it's an eye-catching mural or handcrafted decor, you'll find yourself feasting with your taste buds and eyes.
Food-Inspired Online Slots at Borgata Online Casino
The excitement of West Virginia's culinary scene extends to casino table games, jackpot slots, and more at Borgata online. You can play casino online games at Borgata Online when you register online. The casino offers many food-themed online slot machines that are captivating and capture the essence of your favorite dishes. 
Spin the reels while you enjoy a virtual feast with games like Sweet Chili, Red Hot Tamales, and others.
Red Hot Tamales
Rediscover classic casino charm with the Red Hot Tamales slot. With its 3×3 grid reminiscent of traditional slot machines, this game brings nostalgia to your gameplay. Its fiery red background and blazing tamale symbols create a visually engaging experience that captures the essence of Mexican cuisine.
Willy's Hot Chilies
Join Willy on a spicy adventure in Willy's Hot Chilies slot. This game features a 2-4-3-4-2 hexagonal grid, adding a unique twist to your gaming session. Land bonus symbols to unlock the Hot Wheel feature, offering free spins, multipliers, and more.
The vibrant design and innovative grid layout make Willy's Hot Chilies a hot pick for food-themed entertainment.
Spinata Grande
This NetEnt special has an RTP of 96.84%, bringing the fiesta to your screen with Spinata Grande. Sporting a colossal 4×5 grid, this slot celebrates Mexican culture and cuisine with its piñata-themed symbols. The Mini-Slot feature adds more excitement, enhancing your chances of winning big as you enjoy the vibrant visuals and lively gameplay.
Sweet Chilli
Indulge your sweet cravings with the Sweet Chili slot. The 3×5 grid slot by Ainsworth Group offers 96.17% RTP, 25 paylines, and five reels. It combines the joy of playing casino games online with the delight of savoring sugary treats.
Look out for the Chilli Wilds and the free spins feature to spice up your gameplay and add a touch of sweetness to your wins.
Savor the Flavor at Borgata Online
West Virginia's wildly famous restaurants are not only a celebration of food but also a reflection of the state's soul and culture. From the nostalgic flavors of traditional Appalachian fare to the innovative twists of modern cuisine, there's something for locals and visitors alike. 
As you journey through West Virginia's culinary offerings and fine dining experiences, don't forget to add a dash of excitement with Borgata Online's casino-food-inspired slots. Register now with Borgata Online to take your gaming skills to the next level. Here, every spin offers the chance to hit the jackpot while savoring the thrill of the game.