Traveling to cities with the best casinos is high on the list of tourist attractions for many people. If you're an avid fan of playing at an online casino or still favor real-life casinos. In that case, you're bound to enjoy this article, where we highlight three cities from across the globe that are known for their incredible and vibrant gambling culture. Let's take a look at why these cities are worth visiting, both for their amazing casino table games and unique take on the gambling scene.
1. Las Vegas, Nevada
Las Vegas is, of course, renowned the world over for its gambling culture. Made famous by many Hollywood casino-inspired films, this city is probably a destination many casino players want to visit at least once in their lives. Vegas has the ability to change your life in an instant if fortune favors you. The famous Strip sees people from all walks of life who have made their way there from cities across the world. Many search for those "What happens in Vegas, stays in Vegas" adventures. The sound of casino slot games pulsate throughout The Strip and adds to the charm of the city. 
Famous hotel casinos in Las Vegas
Bellagio Hotel & Casino: The Bellagio offers plenty of exciting casino action, with 40 poker tables and two exhilarating high-limit areas to check out. This breathtakingly spectacular casino also offers the BetMGM sportsbook, so get ready to bet on your favorite sports and clubs while you're in the state of Nevada.
Caesars Palace: This Las Vegas casino offers guests the opportunity to bet in fine style. You'll find phenomenal casino table games, slots, and a luxe race and sportsbook. You can try your luck while having fun playing craps, roulette, and blackjack at what is one of the finest casinos on the Strip. The fun never stops at Caesars Palace!
The Mirage: Get a load of all the best casino slot games — from classics to the hottest new games at The Mirage. This lively casino also offers the best table games, and whether you're a novice or serious player, you're sure to have an incredible experience. The Mirage also offers sports fans the chance to wager and embrace wall-to-wall action at one of the best sportsbooks on The Strip.
Other things to do in Las Vegas
Treat yourself to high-end Japanese cuisine: Visit the Las Vegas version of Chinatown and taste some of the finest Asian cuisines. Japanese dining has received raving reviews, with establishments such as Kabuto, Yui Edomae Sushi, and Kaiseki Yuzu hot on the lips of many travelers who've visited.
Take a helicopter ride over Las Vegas and the Grand Canyon: Get the best aerial views of the city and see the Grand Canyon on an unforgettable helicopter ride. This gives visitors a fantastic opportunity to grasp the entirety of this magnificent city and its surrounding natural beauty.
Drive a super-fast car: If you're looking for action beyond the casino floor, book a drive in a super-fast car like a Lamborghini, Ferrari, or Aston Martin. The sheer adrenaline rush will sweep you off your feet!
Monaco, Europe
Monaco is a sovereign city-state in Europe, located on the French Riviera. It is probably most famous for being home to the Monte-Carlo Casino and exuding the ultimate life of luxury. Monaco is a world-renowned destination for casino gaming and offers visitors the finer things in life – including yachts, fast cars, and shopping. Known as the "playground of the rich," Monaco's economy is largely dependent on tourism. Given its gambling culture, which is renowned all over the world, it's interesting to note that local citizens are not allowed to gamble or enter a casino in Monaco. Nevertheless, the casino world is central to Monaco's cultural fabric, and visitors can certainly feel that opulence everywhere they look in this magnificent destination.
Famous hotel casinos in Monaco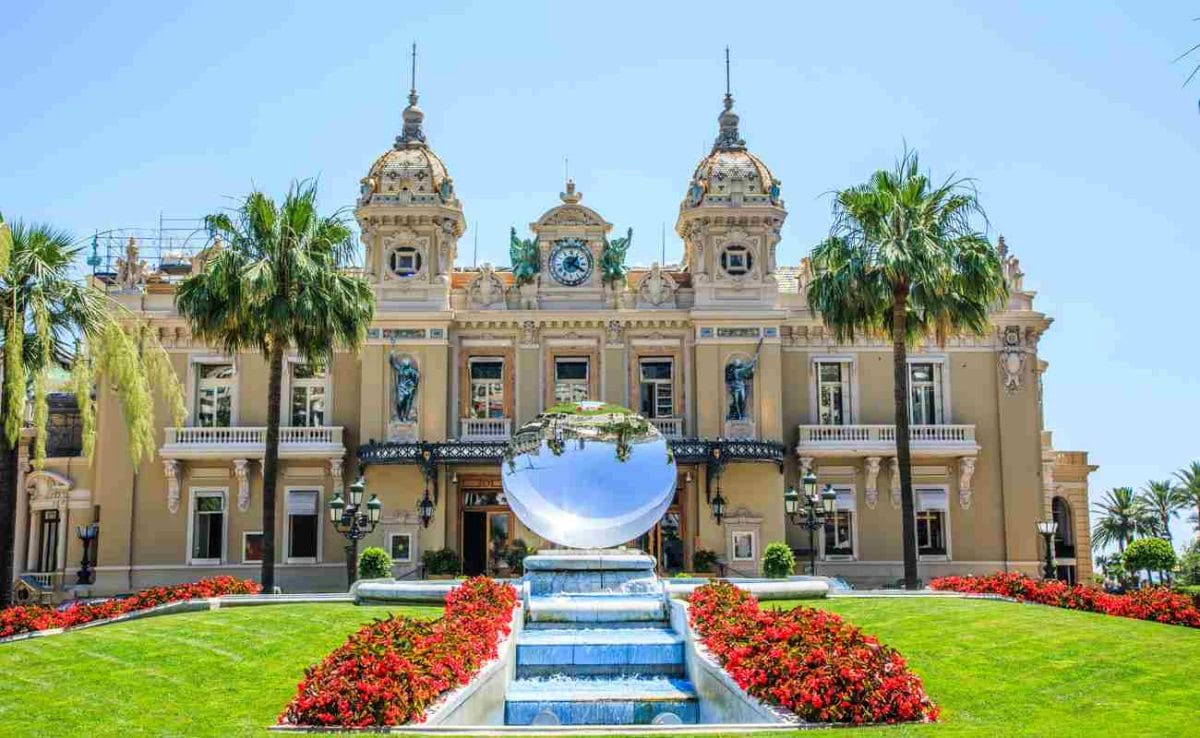 Monte-Carlo Casino: This revered establishment is considered to be one of the most exclusive gambling facilities in the world, and is Monaco's most well-known attraction. The richly decorated building will hold your attention from the first time you gaze upon it. The Monte-Carlo Casino presents a one-of-a-kind gambling experience, given its setting, and it is definitely worth your time and money (although bankroll management is highly recommended, of course). It caters to an international clientele and provides a full range of table games and slots to keep guests beyond satisfied. The gaming rooms offer European roulette, blackjack, poker, craps, Ultimate Texas Hold'em poker, and more. Players who are 18 years of age and older can delight in the exquisite gaming on offer.
Monte-Carlo Bay Casino: Located in the spectacular Monte-Carlo Bay Hotel & Resort, this casino presents more than 150 slot machines. You'll get a stunning mix of pleasure and comfort, and a gaming experience that will rival the Vegas Strip. 
Other things to do in Monaco
Charter a yacht: For the perfect combination of adventure, luxury, and comfort, you can charter a yacht. Unwinding on a yacht is the pinnacle of living the best life, and there's no better place to do it than in Monaco, with the glittering Mediterranean all around you. 
Visit the luxurious spa: The Thermes Marins Monte-Carlo translates to the "Sea Baths of Monte-Carlo," and it is the most beloved Monaco attraction. There are salons, gyms, treatment rooms, and restaurants found across four lavish floors. You can indulge in spa treatments ranging from underwater massages to seaweed body wraps. 
Go sightseeing: With all the casino fun, a great way to unwind from the excitement is to go sightseeing and take in Monaco's marvelous attractions. There's so much to see that will leave you bewitched by this travel destination's aesthetically pleasing architecture and natural wonders. As a few examples, you could visit the Prince's Palace, Oceanographic Museum, and Casino Square.
Macau, China
This Chinese city – an autonomous region on the south coast of China, just west of Hong Kong across the Pearl River delta – proudly claims the "gambling city of the world" title. In fact, it is the only area in China where gambling is allowed! Gambling tourism is Macau's largest source of revenue. Many visitors are from the Chinese mainland and Hong Kong, all looking to indulge in the Far East's famous gambling culture that Macau offers in spades. 
Famous casinos in Macau
Venetian Macau: Home to the world's biggest casino as well as a luxury hotel, The Venetian offers a casino brimming with gaming space — there are no fewer than 640 casino tables (baccarat being the most popular table game), plus 1,760 casino slots! You're certainly in for a gaming spectacle when you enter The Venetian's casino. 
Grand Lisboa: Dominating Macau's skyline, this is the city's tallest building and it's shaped like a lotus flower. There are more than 230 casino table games and 880 slot machines at this grand casino. Avid casino players can look forward to baccarat, blackjack, and Caribbean stud poker.
Other things to do in Macau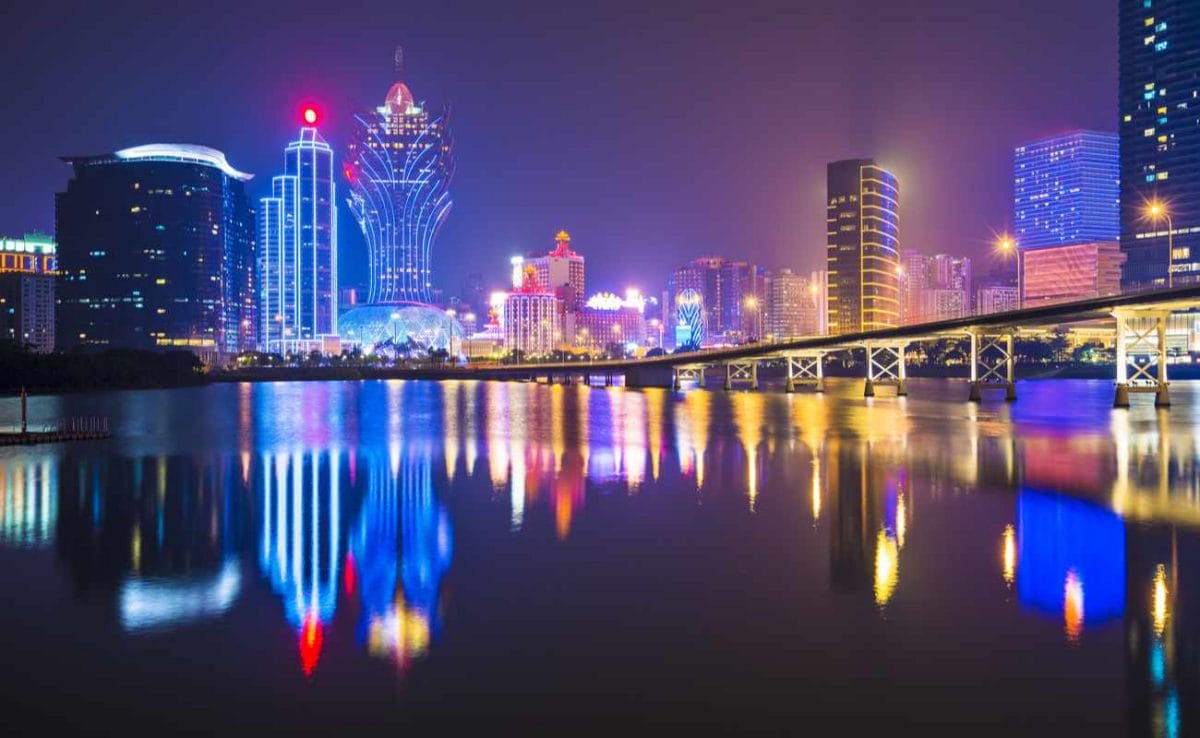 Dine in the Macau Tower: Visit Macau's most famous landmark and enjoy delicious food served at 360° Café. You'll get to take in exquisite panoramic views of the city while embracing the incredible cuisine. (And if you're a real thrill-seeker of a different kind, there's even a choice of a 764ft bungee jump or tethered SkyJump from near the top!)
Go back in time at Taipa Village: Explore the cultural district of Taipa Village and see its beautiful heritage buildings, restaurants, museums, and shops. There are so many attractions worth visiting, including Taipa Village Art Space, the Taipa Houses Museum, and Rua do Cunha, a fascinating narrow pedestrianized street in the area.
Unwind at Hac Sa Beach: The largest natural beach in Macau, Hac Sa Beach is one of the most famous attractions in the region. If you're in need of relaxation, Hac Sa Beach is the perfect place, and well worth a day away from the tables.
Play an array of games at the best online casino

If all this talk about casino games is making you want to spin the reels or beat the dealer, you can access some of the top online casino games at Borgata Online. Whether you plan to travel to various cities to indulge your brick-and-mortar gaming desires or play from the comfort of your home, it's up to you. Register at Borgata Online and get access to our online slots, table games, and live casino games.