It's always fun to while away the hours with a game of online poker or slots, but occasionally one is in the mood for something different. Whether you're a history buff, an outdoor enthusiast or up for cultural stimulation, West Virginia has it all. During a visit to the Mountain State, you'll experience the unique Appalachian culture, with its blend of European, African and Native American history and tradition. 
West Virginia lies between the Blue Ridge Mountains and the Ohio River. Like many underrated holiday destinations, this state tends to be overlooked by tourists. However, there are so many West Virginia attractions, from whitewater rivers to sparsely populated but fascinating towns. 
What are some of the best places to visit in West Virginia? Read on to find out.
Harpers Ferry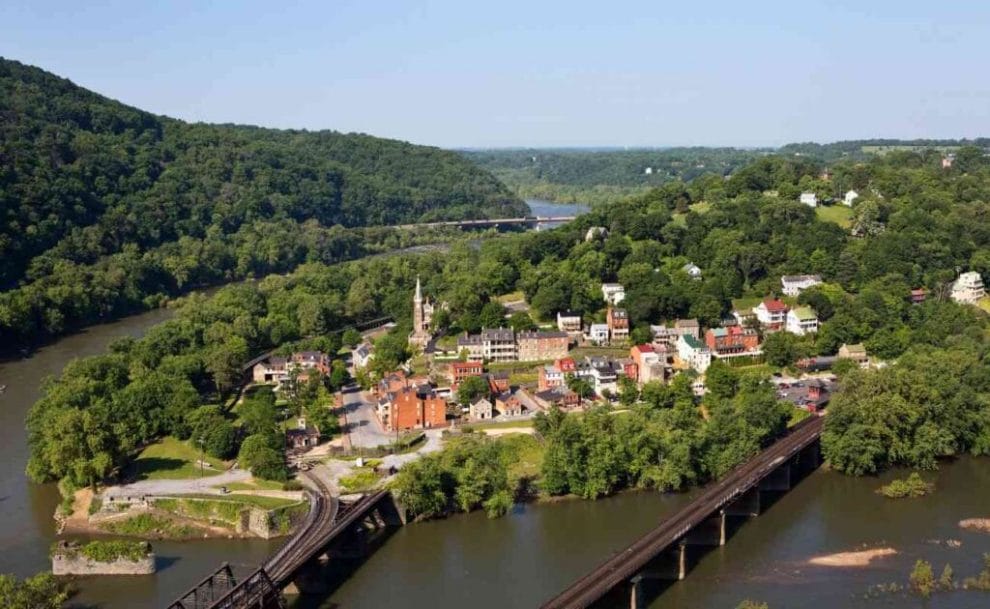 Think of West Virginia tourism and Harpers Ferry —the most popular tourist attraction in the state — soon comes to mind. This town is located where the Potomac and Shenandoah Rivers meet. Did you know it was fought over fiercely during the American Civil War due to its strategic location? Because of this, there are many historical sights worth seeing, including old buildings and important landmarks. Don't forget to take a trip through Harpers Ferry National Historical Park, which includes a Civil War Museum, John Brown's Fort — a well-known site in an 1859 abolitionist raid — and 19th-century buildings.
When you tire of exploring the town's history, why not enjoy some ziplining, whitewater rafting, inner tubing or even hiking a part of the Appalachian Trail to enjoy a dose of West Virginia scenery? Don't forget to pop into True Treats History Candy — a candy shop dating back to the mid-1900s that sells everything in vintage packaging — to boost your energy levels.
The Greenbriar
West Virginia might not be one of the casino capitals of the world, but if you're missing your games too much, why not visit The Greenbrier? Here, near the Allegheny Mountains and White Sulphur Springs, you'll find a luxury resort. Opulent and elegant, this historic resort has been hosting guests since 1778. A total of 28 U.S. presidents have stayed at this hotel. It's also the site of a vast underground bunker, code-named "Project Greek Island." It served as an emergency shelter for the United States Congress during the Cold War. If you're keen to visit casinos located in unusual spots, add this one to your bucket list — it's undoubtedly a great West Virginia attraction. 
Blackwater Falls State Park
This spectacular West Virginia scenery — an awe-inspiring and magnificent 57-foot waterfall — is one of the state's most photographed spots. Located in the Allegheny Mountains, Blackwater Falls State Park incorporates Canaan Valley and Blackwater River. Explore the many trails in these lovely forests and woodlands. You could even camp overnight. The southern part of the park is home to two popular campsites — near the intersection of Old Bridge and Falls Road. Additionally, during winter, West Virginia tourism really has something to boast about: this area has the longest sled run on the East Coast.
Charleston
No visit to West Virginia is complete without a trip to the capital. This vibrant city has it all — culture, dining delights and architectural marvels. Visit the West Virginia State Museum and Theater, the stunning Governor's Mansion and the fun Avampato Discovery Museum with its three floors of hands-on exhibits. You won't want to miss the golden-domed State Capitol building, either. If you're in the mood for something quirkier, head to the downtown riverfront to check out hip art galleries, boutiques and vinyl record shops next to cozy, little restaurants.
New River Gorge National Park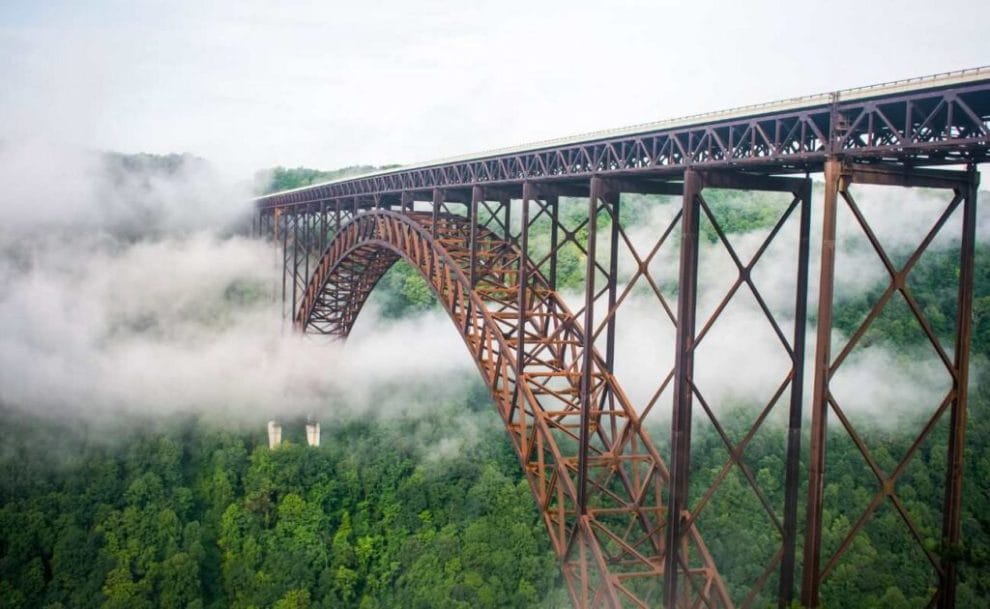 This West Virginia attraction is one of the best spots in the country for whitewater rafting. The park covers over 70,000 acres of land along 53 miles of the New River from Bluestone Dam to Hawk's Nest Lake. If an adrenaline-fueled trip down the river feels a little overwhelming, visitors can choose a hike instead. Plus, the history of this place is fascinating; from almost anywhere in the park, one can see railroad tracks that opened up this part of the world in 1872.
Lost World Caverns
There are many places to visit in West Virginia, including 120-foot-deep underground caverns. Located in the city of Lewisburg, these caverns offer tourists an opportunity to see stalactites and stalagmites, icicle-shaped mineral deposits. Luckily, it isn't too taxing to view these natural wonders: the walk through the caverns takes approximately 45 minutes. Can you imagine the stunning Instagram photographs you will take?
More Thrills at Borgata Online
Once you've finished exploring the wonders of the physical world, it may be time to take a break with some relaxing online casino games. Register today at Borgata Online to enjoy blackjack, poker, roulette or whatever other online casino game piques your interest.