Over the past decade, the world of eSports has transcended to unfathomable heights. Now a billion-dollar industry, millions of viewers stream to watch their favorite teams battle it out in front of packed out arenas. With a welcoming 5.4 million viewers, the 2021 Free Fire World Series hosted in Singapore remains eSports' most-watched event.
The rapid trajectory of eSports has a similar resemblance to the online poker boom. Once it greeted our screens, millions became captivated by its action-packed nature. With new games and prequels (such as Dota 2) being released monthly, elite eSports tournaments are occurring every other week. We discuss the top eSport games available to play.
What are eSports
Online gaming has been a thing since the early 2000s. Gamers can join lobbies and play against people from all over the world. For instance, you can have an Indian, American, Brazilian, and Australian all on the same server. Games such as FIFA and Call of Duty became the foundation for online gaming, and then came the new generation of games – Fortnite, Dota, and so on.
In essence, eSports is the NFL of gaming. Teams made up of the world's best players battle it out in a knockout format to be crowned champion and take home the prize pot. In 2019, the winners of the Fortnite World Cup Finals split $15 million. If you think this is impressive, The International champions in 2021 accumulated $40 million.
The layout of eSports is not too dissimilar to watching a basketball or soccer game. Commentators are heard live during the game, at halftime, and for a post-match show. eSports competition occurs in every genre of games – from soccer and warfare to strategy.
How can I start playing eSports
For players wondering how to enter the scene, playing online and maintaining an impressive record is a great way of making it. You never know who you may come up against, and if you're there at the right time, you could get scouted. Being active online provides you with the best chance of making it to the next level.
eSports games to play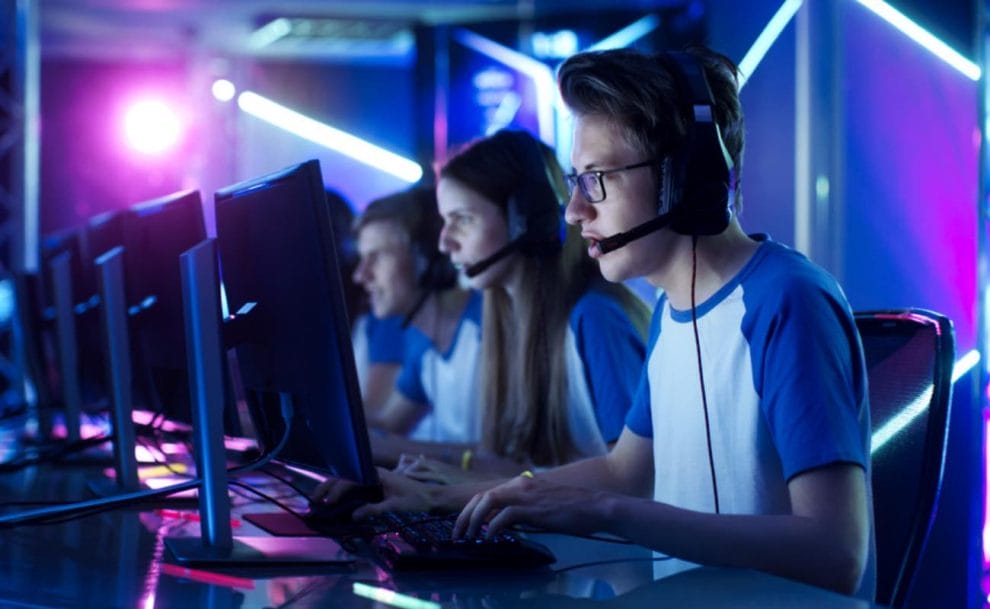 Depending on the game being played, you'll either be on a computer or a console. However, these two can intertwine in the same server. This is further aiding the popularity of gaming – how cross-platform gaming will change the online gaming world is unforeseen, but it can only be good news. Below showcases some of the top eSports games played around the world.
Fortnite
Whether it's the dances, endless skins, or brand collaborations (such as Rick and Morty,) you would have been exposed to Fortnite one way or another. Released in 2017 by Epic Games, it boasts three game modes: Battle Royale, Save the World, and Creative. Although it's fairly new to the scene, it has quickly become one of the biggest eSports games, with millions in virtual attendance.
Notable tournaments to keep an eye out for are the Fortnite World Cup, Fortnite Summer Skirmish Series, and the Fortnite Fall Skirmish Series.
Dota 2
Released in 2013, this eSport game was the prequel to the mega-successful Defense of the Ancients: All-Stars. Regarded as one of the biggest eSports games, a total of $224 million has been distributed to Dota 2 victors, with their Super Bowl being The International.
Developed by Valve Corporation, it is traditionally played in teams of five. The aim? To defend your area on the map while defeating your opponents.
League of Legends
Another staple within the eSports sphere, League of Legends was released in 2009. It acted as a catalyst for the financial side of eSports competition; around 2012, the winners took home $75 million. A figure like this hadn't been seen in online gaming before then. The pinnacle tournament remains the LoL World Championship.
Played in teams of two, three, or five, it requires careful strategy and weapon selection to win.
CS:GO
Inspired by Call of Duty, Counter-Strike: Global Offensive (CS:GO) is at the forefront of all things eSports. Created by Valve Corporation, this first-person shooter game incorporates amazing graphics and attention-to-detail maps.
Played between two teams on one map – one is given the role of the terrorist while the others are counter-terrorists. The terrorists take hostages and plant a bomb. It's up to the counter-terrorists to deactivate the bomb and save the hostages.
StarCraft II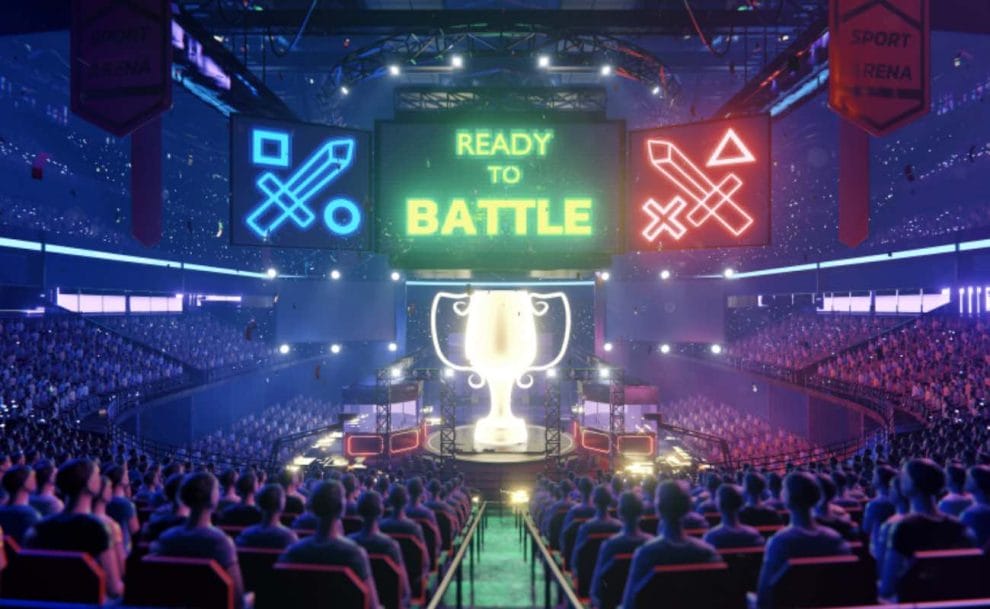 Released in 2010, StarCraft II is a science fiction, real-time strategy game. Within the game, there are three species: Protoss, Terrans, and Zerg. Noteworthy tournaments to watch are the World Electronic Sports Games and WCS Global Finals.
PlayerUnkown's Battlegrounds
Created by UBG Corporation in 2017, PlayerUnkown's Battlegrounds is starting to break into the eSports competition scene. In a battle royale setting, 100 players compete to be the last one standing. Just like Fortnite, it can be played solo and in teams.
Bet on Borgata Online
Want to bet on eSports? Borgata Online proudly covers all of eSports' top competitions. Stake on your favorite team or enjoy round-to-round betting.Moreover, why not enjoy our wide array of online casino games in various buy-in amounts so you can play anytime, anywhere on mobile, tablet, and computer? Register today and unlock an endless amount of fun.